Welcome to Cottage Living & Style!
We are so happy you are here! When I started this site in 2021, I was so inspired by the Cottage Country lifestyle that I wanted everyone to know what that felt like.
My partner and I had just moved back home after years away at school, work and traveling around the world. I was about to give birth to our first child, and we had just bought our first home in Cottage Country.
What started off as a way for me to document my love of design and beauty hacks, ended up turning into an inclusive resource for the everyday woman.
As a mom of two, in my early 30's I'm on a holistic journey to create a beautiful life. Whether that means finding the best beauty hacks, easy outfit ideas, home design tips, wellness or travel advice. Creating a beautiful life is the heart of everything we do.
So I hope you join us and follow along as we create a well-rounded, inclusive resource for the everyday woman.
Did you know? Cottage Living and Style is proud to be an Indigenous-owned, women-led digital publishing company.
We truly appreciate your support and readership, and our goal is to continue to bring you only the best, fact-checked, well-researched information that is backed by the highest standards of journalism.
Founder + Editor-in-Chief
Stephanie Vainer
I grew up in the heart of Cottage Country, on an Island that is also a Native Reservation. As an Indigenous (Ojibwe) woman, mother, writer and founder. I have always understood the need for an inclusive space so people like me, could feel like they belonged.
Too many times have I searched for outfits to buy, or beauty hacks only to be met with women who did not look like me or sound like me.
I really noticed that the home decor blogs we saw online we also filled with unrelatable, inaccessible and frankly homes that were way outside my budget. So I really wanted to create a space we could chat openly about wellness, beauty and design.
If you're like me, and you love design and DIY we shared a lot of our Tiny Cabin renovations, and Cottage Bungalow makeover.
Follow along with her journey, in a free newsletter, which you can sign up for HERE.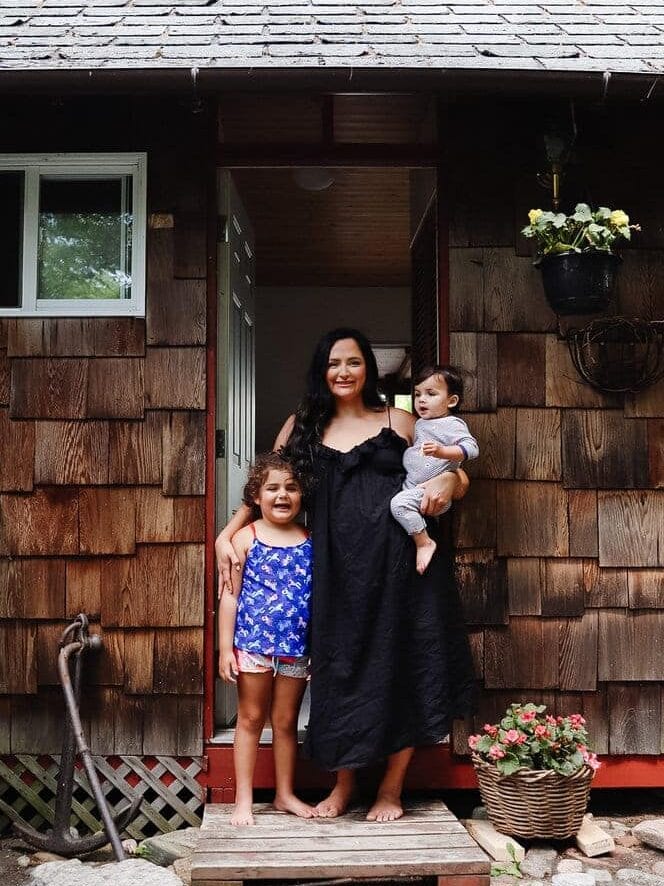 A Women-led Team of Experts and Editors
While our headquarters is based in Tiny, a small town north of Toronto. Our team of experts, editors and contributors crate daily content from across Canada and the U.S.
Founder + Editor-in-Chief
Stephanie Vainer
Lifestyle Editor
Ashley Field
Executive Producer + Photographer
Caroline Michelle