Welcome to Cottage Living & Style!
This is your guide to designing, decorating, and renovating a cottage (or cabin) on a budget, without sacrificing style.
Here at Cottage Living and Style, we value real budgets, tangible takeaways, and accessible design. Which is why you'll find all the tools and resources you need to build a home regardless of your budget or knowledge of design.
Our love of cottage and cabin life has garnered a community with thousands of weekly readers, over 40k Instagram followers, and hundreds of loyal subscribers. We hope you'll find this a safe space, filled with inspiration and education.
Thank you for being here.
Did you know? Cottage Living and Style is proud to be an Indigenous-owned, women-led digital publishing company.
We truly appreciate your support and readership, and our goal is to continue to bring you only the best, fact-checked, well-researched information that is backed by the highest standards of journalism. If you notice anything out of place, please send us an email HERE.
Founder + Editor-in-Chief
Stephanie Vainer
I grew up in the heart of Cottage Country, on an Island that is also a Native Reservation. As an Indigenous (Ojibwe) woman, mother, wife, and founder. I have always understood the need for an inclusive space so people like me could feel like they belonged
In 2017, just 6 months pregnant with our first child, we sold our city condo in downtown Toronto and bought our first, home in cottage country. Our three-bedroom bungalow was only a few years old at the time, but it needed a lot of updates. We've kept our debt low, by doing almost everything by ourselves. DIYing, and designing our dream home, one room at a time.
In 2021, we got the keys to my late grandparents' 370 sq. ft cabin on the same Island reservation I grew up on. Which launched us into even more design projects, and home renovations. But it's also taught us a lot about home improvement and lessons on design.
We started noticing that we were getting a lot of emails and messages from readers and followers, who found themselves in our budget updates and renovations. I started noticing that the home decor blogs we saw online and on Instagram, were filled with unrelatable, inaccessible, and frankly houses that were way outside our budgets. So I really wanted to create a space we could chat openly about real budgets, accessible design, and all the relatable design issues in between.
If you're like me, and you love details like mood boards, and thrifting, and you want to see exclusive project updates on the Island Cabin, and Cottage Bungalow, you'll want to sign up for our free newsletters HERE.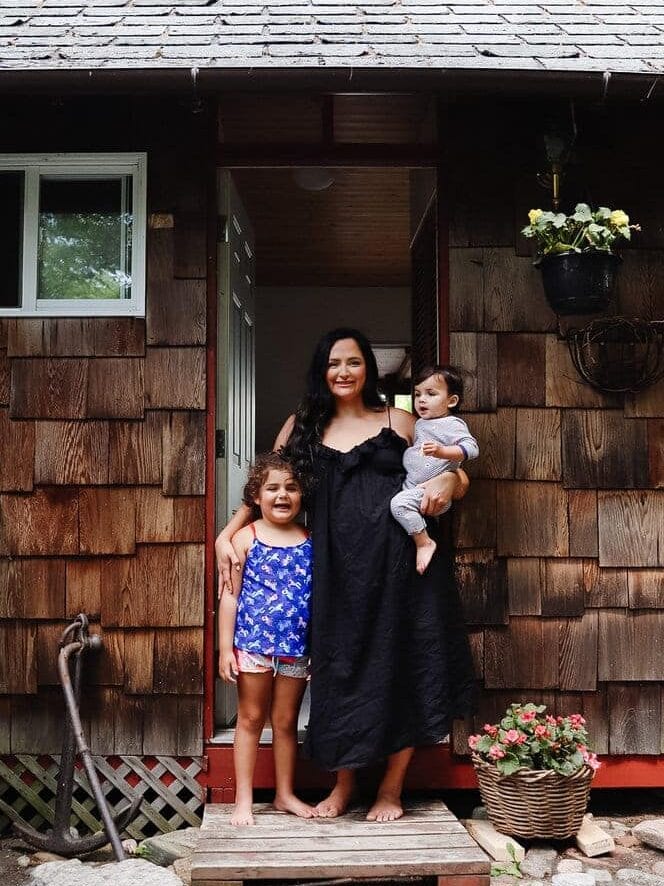 A Women-led Team of Experts and Editors
While our headquarters is based in Tiny, a small town north of Toronto. Our team of experts, editors and contributors crate daily content from across Canada and the U.S.
Founder + Editor-in-Chief
Stephanie Vainer
Lifestyle Editor
Ashley Field
Executive Producer + Photographer
Caroline Michelle