15+ Arched Mirrors Perfect for any Cottage or Cabin
Today we're sharing my love of arched mirrors, and arched floor mirrors that will instantly upgrade any space. Plus we have a few helpful tips how to hang them, even the heavy ones!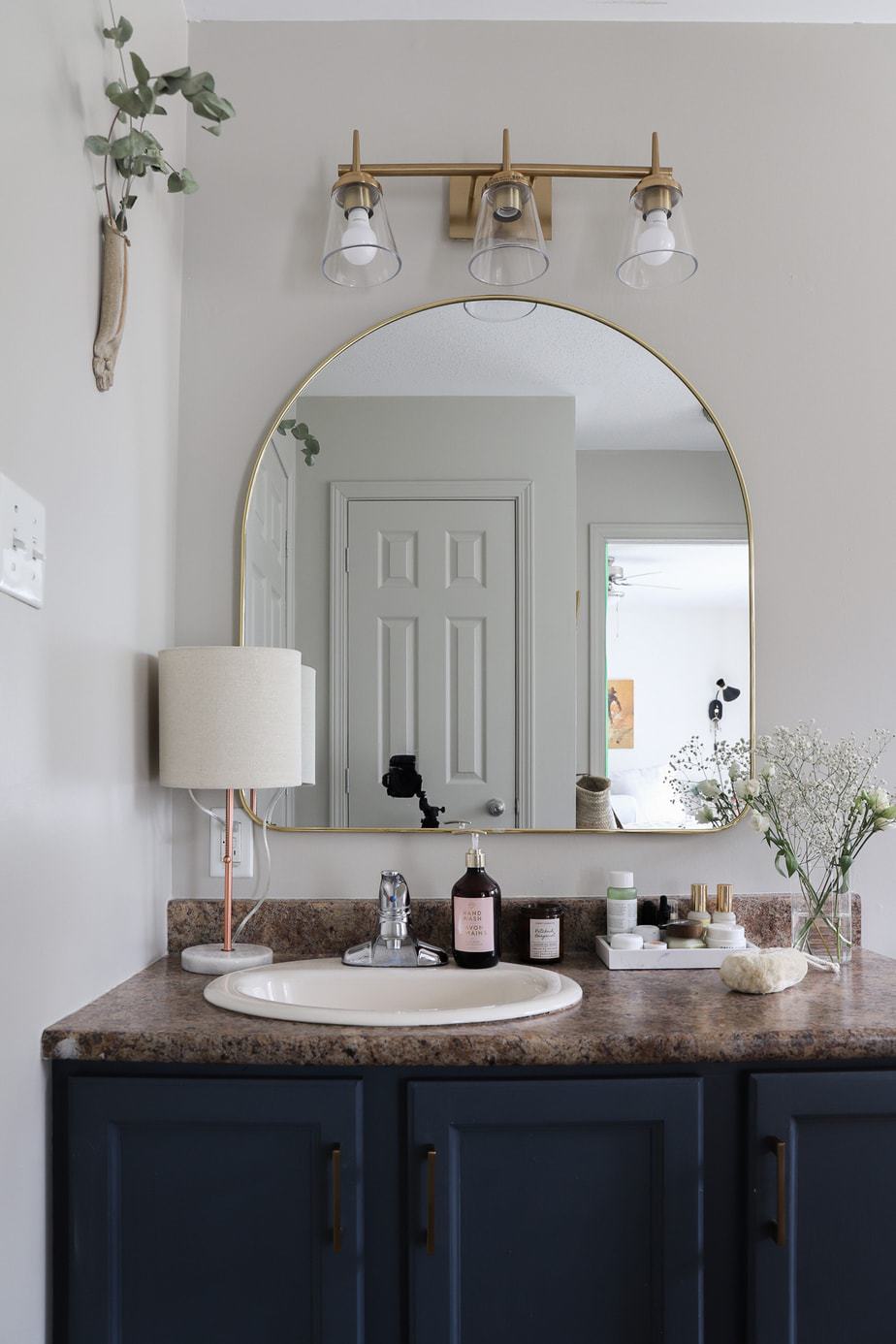 We finally started planning our bathroom renovations earlier this week, and it's making me so excited to start. At first, I was debating if I wanted to paint over the Revere Pewter by Benjamin Moore, but I really do love the modern cottage look. So for now that will stay, and we'll focus on other things like adding new countertops, flooring, and most important, replacing the shower.
While I was making a list of our design choices for the room, and gathering quotes. I shared a photo of the room on Instagram, and I had a ton of people asking about the gold mirror. Which by the way, was the perfect addition to our bathroom decor.
But I knew once I saw how many people purchased it on stories, it might be helpful if I put together a list of arched mirrors that will instantly upgrade any space in your home.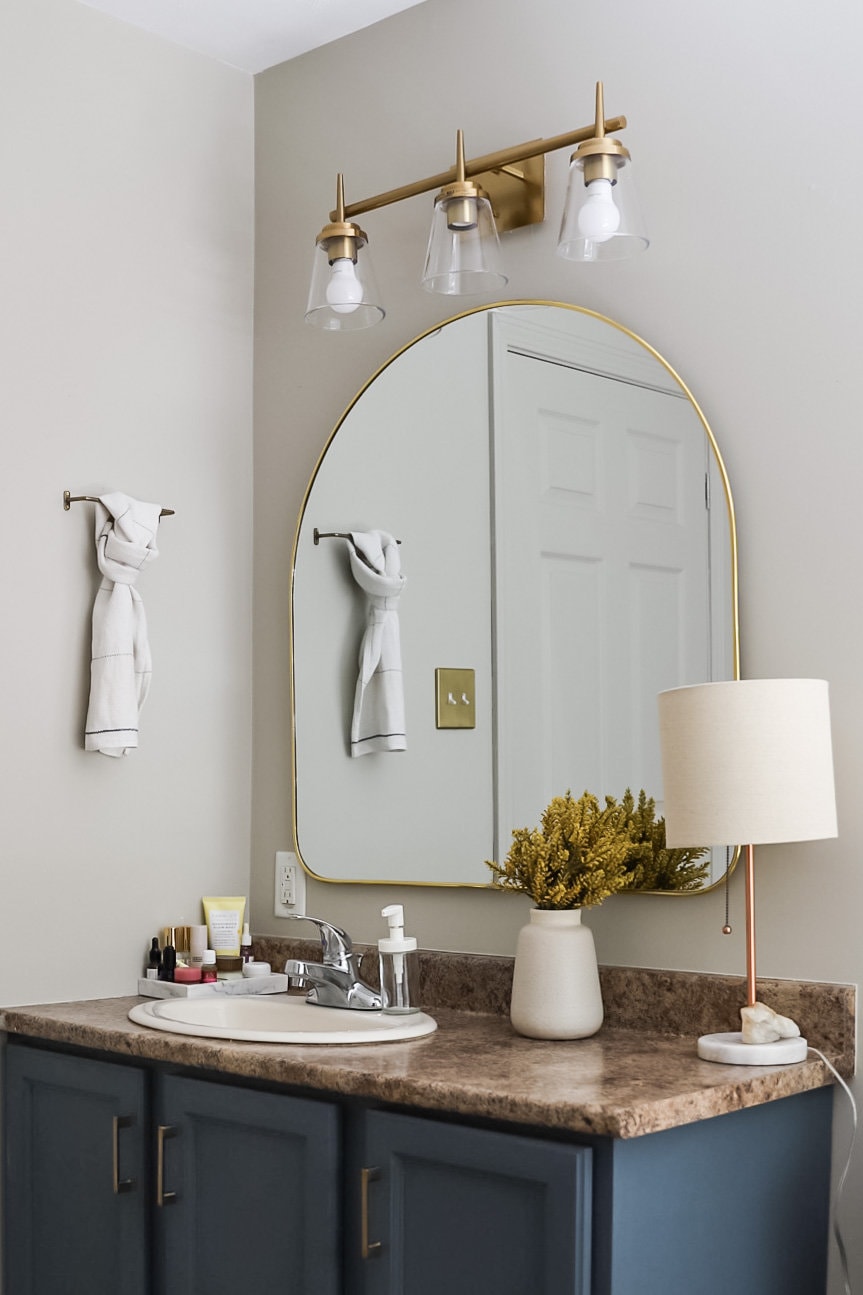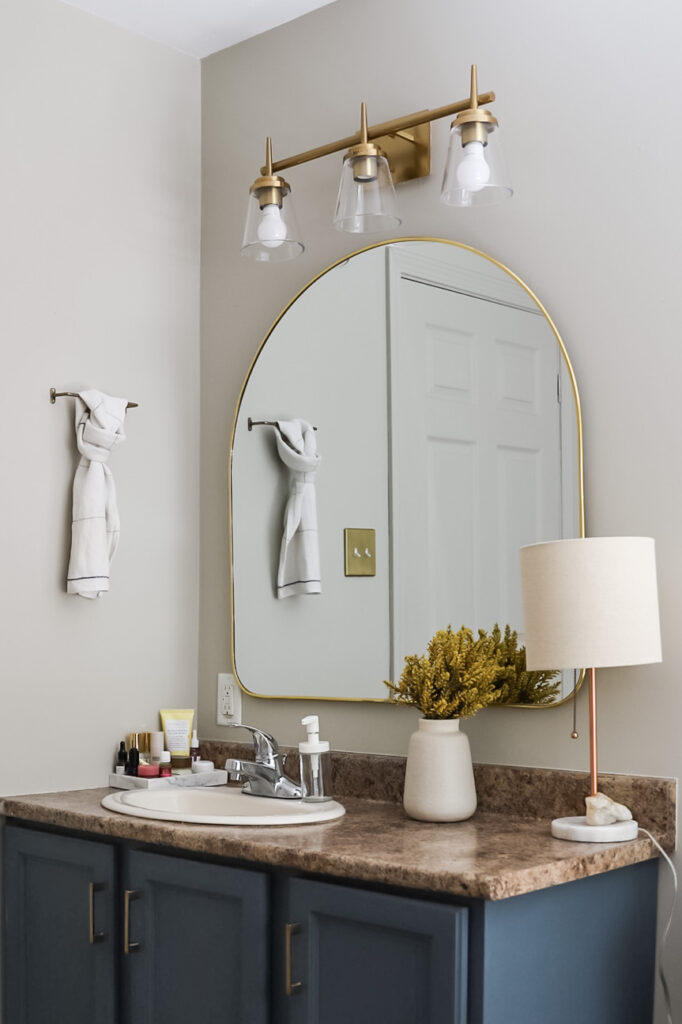 Affordable Arched Mirrors
Arched mirrors are fully having their moment. We're seeing them everywhere and for good reason. They look great in bathrooms, entryways, bedrooms, and even on top of a bench or credenza. There are so many options for those looking to incorporate one into your home.
Also, they don't have to cost you an arm and a leg. I But first, let's chat through some styling tips and answer some of your questions about mirrors.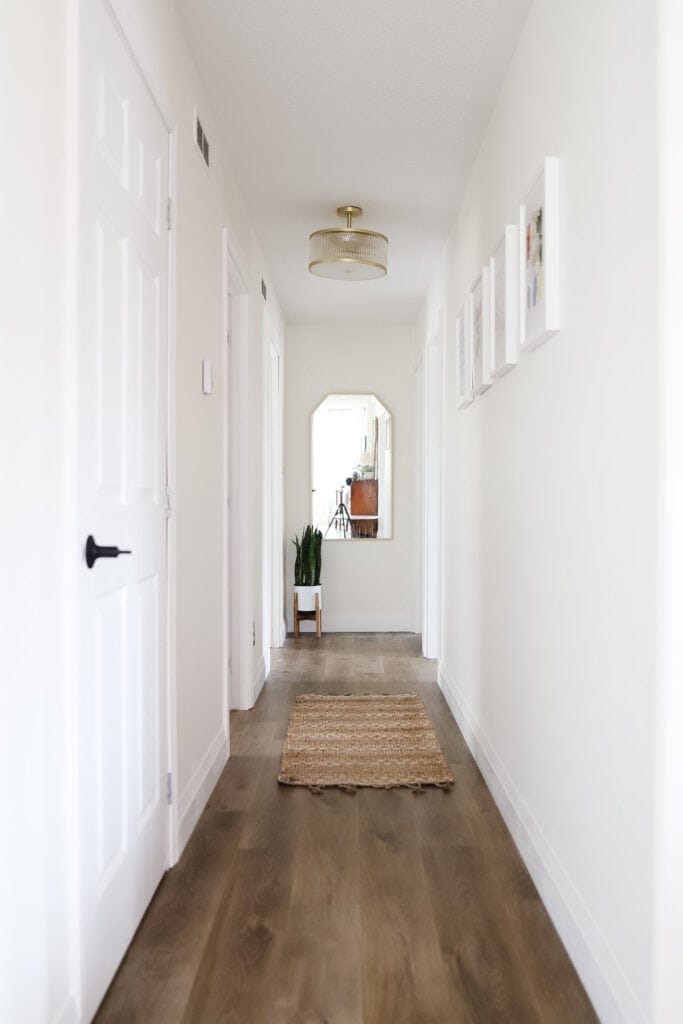 How to hang an arched mirror
When it comes to hanging an arched mirror it can super simple. Similar to hanging art, mirrors can be hung in a few simple steps.
What you Need
screws
wall studs
drill
measuring tape
pencil
What to do before you hang the mirror
Check the back of the mirror, is it ready to be hung? Ours came with a wire do all we needed was to put one screw in the wall.
Find the studs in your wall.
If the mirror is really heavy, use an appropriate screw.
5 Steps to Hanging an Arched Mirror
Figure out where you want the mirror to hang. We do this by asking someone to hold it up, and marking the middle with a pencil. Figure out if you can use the stud or if you'll need a wall stud for the drywall.
Flip the mirror and figure out how far the screw will need to sit. You can do this by measuring the length from the wire or hook to the top of the mirror.
Using that measurement, mark how far the hole will need to be.
Grab your drill and wall stud (if you can't find the stud).
Hang your mirror and enjoy how amazing your room looks.
5 of the Most Popular Arched Mirrors
[affiliates_single_product number=1 ids="31621″ align="right"]
One of the most popular arched mirrors in recent years, the Primrose mirror from Anthropologie is beautiful. It comes in several sizes, perfect for decorating a mantle or leaning against the wall in the entryway. Whereever you choose to place the primrose, its sure to be a showstopper.
[affiliates_single_product number=1 ids="31620″ align="right"]
I currrently have a similar mirror in our hallway (pictured above) and its one of my favorites. Not only is it sturdy, but not super heavy. It's also an affordable option from Walmart. This would also make a great entryway or bathroom mirror.
[affiliates_single_product number=1 ids="31619″ align="right"]
The hubba arched mirror is currently sitting in our bathroom. While we bought the gold arched mirror, you can also purchase this mirror in black. Which is perfect for more modern cottages.
[affiliates_single_product number=1 ids="31618″ align="right"]
Willam Sonoma has some beautiful mirrors, two of my favorites are the Rienne and the Jaycee. Both are arched and would make any entry, bathroom or fireplace mante look beautiful.
[affiliates_single_product number=1 ids="31612″ align="right"]
While the Jaycee is more fitting for a english cottage style home, or french cottage. This mirror is made very well and will last a lifetime. We think this would make a great investment and look beautiful no matter where it is.
15 other Arched Mirrors for any Style of Home
Like we said, we wanted to share a variety of arched mirrors, sizes and prices. That way you can easily choose the perfect mirror for your home. So tell me, which one is your favorite?
Hub Arched Wall Mirror | 2. Metal Arched Mirror | 3. Black Rimmed Arch Mirror | 4. Floor Length Gold Mirror | 5. Bathroom Mirror with Shelf | 6. Farmhouse Style Arched Mirror | 7. Mounted Decorative Mirror | 8. Brynnlee Floor Length Mirror | 9. Black Mirror | 10. Floor Length Mirror | 11. Brass Arched Mirror | 12. Floor Length Arched Mirror | 13. Modern Mirror | 14. Gold, Metal Arched Mirror | 15. Floor Length Mirror
Looking for more affordable updates?
An Affordable Kitchen Upgrade with Glacier Bay Faucet
9 Affordable Marble Coffee Tables
Easy DIY Basket Light Serena and Lily Dupe