How to Buy Used Furniture
Have you ever wanted a piece of furniture but it just wasn't in the budget? Well, I'm here to teach you how to buy used furniture.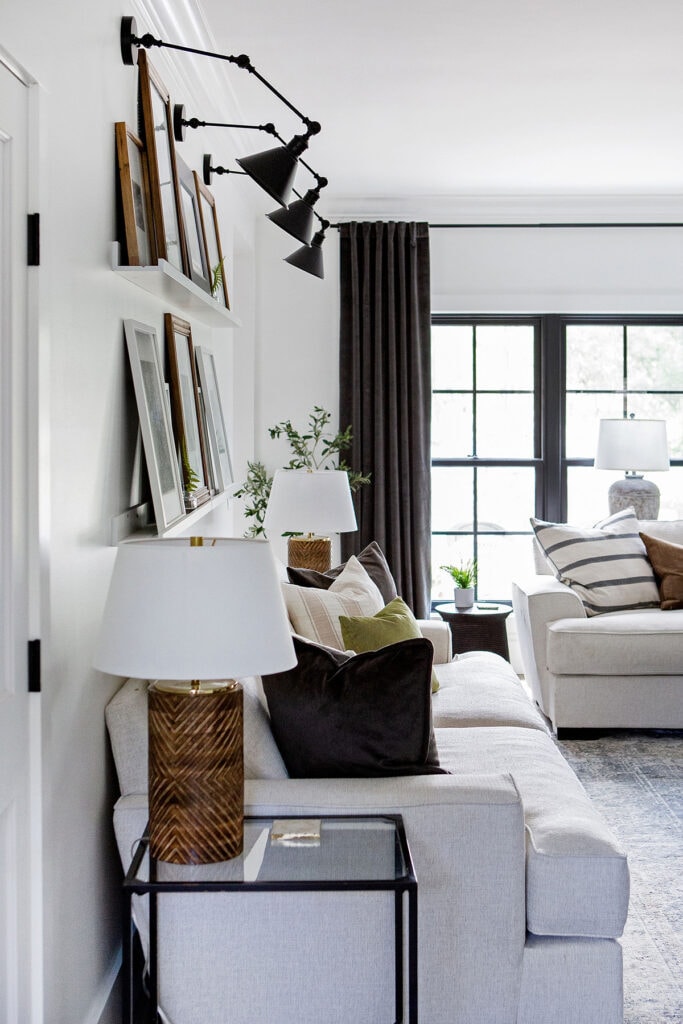 I definitely got my love of thrift shopping from my mother. She's been dragging us around flea markets, garage sales, and rummage sales since we were old enough to walk. In her eyes buying second-hand is like a treasure hunt, because you never know what you might find and how much money you might save.
The same goes for buying used or secondhand furniture. It can help you upgrade your space without spending a lot of money. Plus it's easy on the environment when you choose to upcycle over buying new.
Secondhand furniture is great for first-time homeowners and renters looking to complete their spaces. So today, we're going to go over everything you need to know before buying used furniture. As well as where you can conveniently get secondhand furniture online.
How to Buy Used Furniture
Buying used can easily go bad, trust me I've learned the hard way. But after years of thrifting and buying secondhand, I've become an expert on hunting for that "treasure" in a sea of Craig's List ads and Facebook Marketplace posts.
Know What it is your Looking For
You have to know what it is you need before you even begin looking. Write a list, make a mood board or have a general idea of your style and the type of furniture you're looking for.
If I'm shopping online for used furniture I will usually have a list of keywords that describe the item. Words like mid-century modern, high quality, estate sale, vintage and antique. That's where you'll find the hidden gems.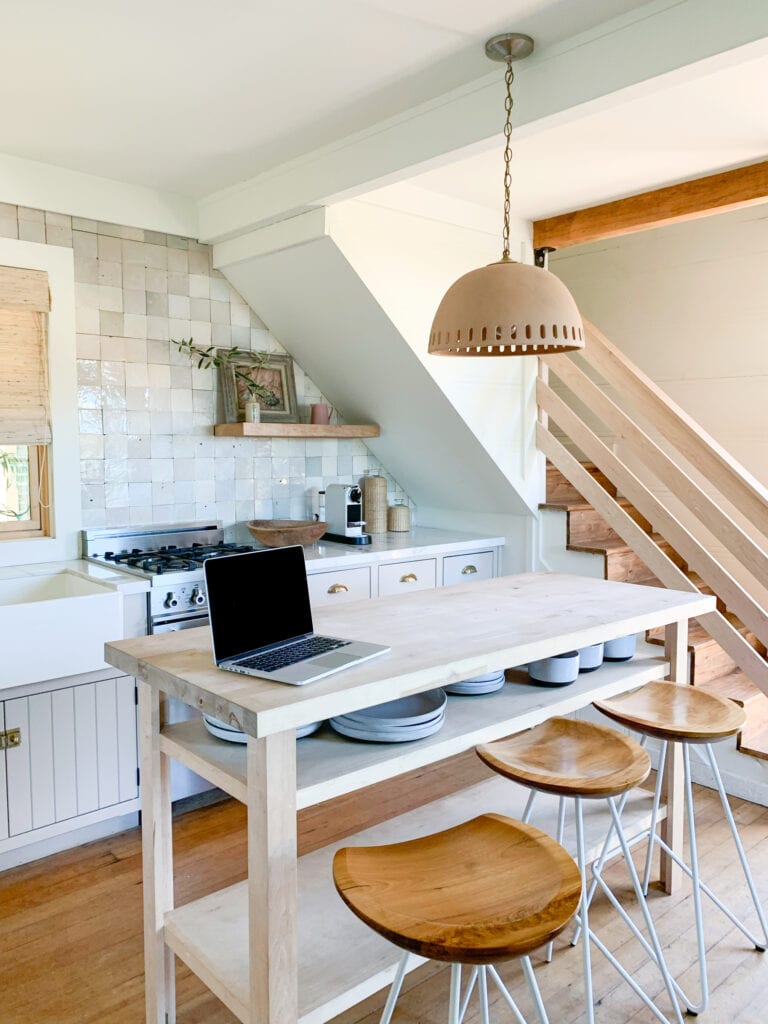 Set a Budget
Before checking out secondhand shops, give yourself a budget. How much do you have to spend, and what number makes sense for you and the item you buy.
Have a Plan of Attack
Have a plan for where you want to look, whether that's flea markets and thrift shops or craigslist and Facebook marketplace. It also means when you find the item, you'll most likely need to plan how to pick up the item.
Also, be sure it's what you want because most buy and sell places won't let you return the item.
What to Avoid when Buying Secondhand Furnture
When it comes to learning how to buy used furniture, there are a few things you should avoid. This is why I've created a simple list for you.
Looking for bed bugs
Dust mites
Structural damage
Severe water damage
Strange smells
Unfixable problems or problems that will cost too much money
How to Assess the Quality of Furniture
Let's chat about assessing the quality of the furniture itself. There are certain things that are unable to be fixed or not worth being fixed. Things like weak or broken structural damage to couches, bed frames, and even chairs.
When something is broken inside the item, you really have to think about why it happened and how it happened and if you can see it to fix it. Or how much will it cost to fix it?
Another thing to look at is if the furniture looks used, or worn. Is the price reflective of it? or is there a stain that you may not be able to get out?
Does it Smell?
This is a real question. I'm terrified of finding a chair or something that smells like pee! So far I've been lucky and that hasn't happened but it's always possible.
So what about the other smells? I've also come across chairs that were in a home where people smoked inside, and the smell of cigarettes will never come out.
Then there is the smell of mold. You have to check to see if there is mold growing on the inside or outside of the furniture. From there ask yourself if you think it was because it was left outside or got wet, and if it did are there other structural damage?
Is it Possible to get the Furniture Reupholstered
I've come across used chairs and had them reupholstered so many times. But getting a chair or piece of furniture reupholstered can cost a lot of money. However, every single time we've done it, I love the chair so much more. It's also possible to make money if you resell it later on.
Where to Buy Used Furniture
Yard Sales
Yard sales require planning, but it can be fun and quite rewarding. I've seen people buy a chair for $5 that was brand new, only to realize it was a West Elm chair that was worth over $250. It's people who have no need for the items and want them gone, which means on top of the major discount you are getting you can also negotiate. This is a time when you will have to pick up your own furniture and be prepared with a list of what your need to find.
Thrift Shops
Another fun activity is when you know what you're looking for. Finding what you're looking for is not always easy, and it's kind of like treasure hunting. It might take some time to find the exact match, but it's always a great place to browse or search for home decor items.
Flea Markets
Flea Markets are great for people who still like to touch and hold what they are getting. Even though you can shop from the comfort of your home, I still prefer looking, assessing, and negotiating with sellers. Because Flea Markets are usually a group of sellers it's easier to negotiate and buy a bunch of items in one shop.
Craigs List
While Craigslist got a bad rap, I think it's still a great place to find used furniture for cheap. The people posting their items are usually looking to sell because they need it gone, which means they are willing to negotiate.
Etsy is great for shopping from small businesses or sellers who have used furniture for sale. This usually involves you the buyer paying for shipping and the item. Most items aren't local and you are shopping worldwide like Italy or Hong Kong. For those reasons, negotiating is not something you can do on Etsy, as it is a touchless purchase.
Facebook Marketplace
A great place to find local deals on furniture pretty easily. It's usually affordable and requires you to have a way to pick it up. Also, because this is usually a seller who needs it gone or doesn't need the item anymore, you may also be able to negotiate.
Vintage Stores
Most of the time you will find antiques, older furniture, and home decor that have been collected over time. It's a fun place to shop if you're looking for a niche item, and great for traditional-style homes as well as farmhouses.
Estate Sale or Auctions
Estate sales or auctions can be a great place to get the most bang for your buck. You never know what you might get, and it's fun to bid on something you don't know much about. A lot of people end up finding an antique that's worth a lot of money. Or something made with a lot of detail, but either way you're guaranteed a story and not necessarily a bargain.
Buy and Sell Shops
Depends on where you go and what area you are in. But generally, you tend to find higher-quality used furniture in metropolitan and affluent neighborhoods.
Furniture Store Dealers
Sometimes you will find dealers who have had returns from some of their shops. This can be a place to shop if you are looking for high quality. The dealers still want to sell the best, even if it is used.
So those are our expert tips on how to buy used furniture, where to find used furniture and some general rules for buying used furniture.
Are you looking for more tips on repurposing and styling secondhand furniture? Check out How I Styled our Used Sofa in our Living Room Makeover.