How to Style a Halloween Bar Cart
I have always wanted to style a Halloween bar cart. I mean have you seen my Pinterest board? It's full of cool Halloween decorations, and ways to feel festive without over doing it.
You guys know I LOVE decorating, but with a minimal spin on things. Thats why this bar cart was the perfect addition to our home. Now I have something to decorate for each new season and holiday! just wait till you see what I have in store for Christmas.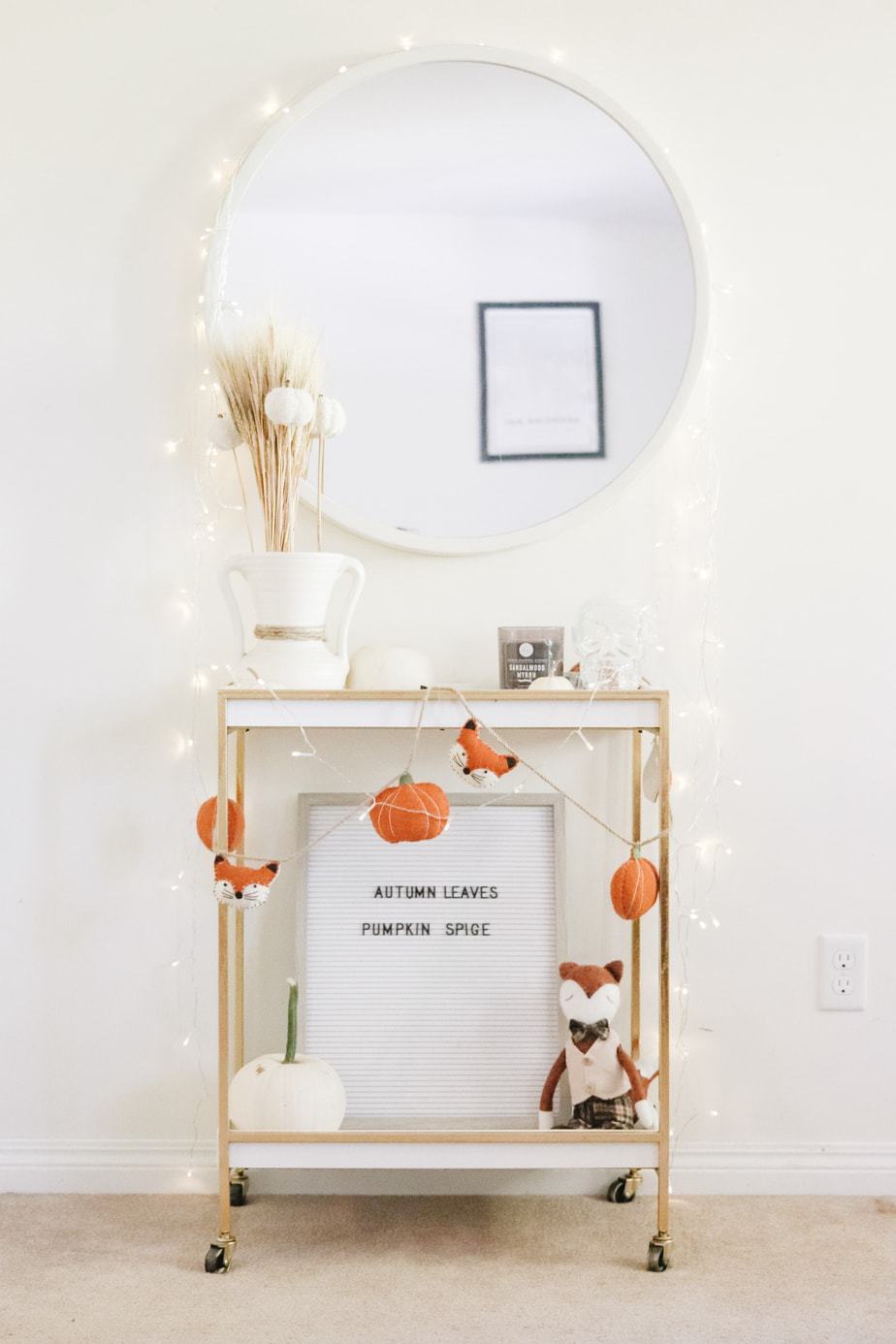 Add Pumpkins
Most of the pumpkins I bought we from a local pumpkin patch, but you can also order these faux ones from Etsy. These knitted pumpkin sticks are great for added texture, which I just put in this dried grass.
Candles
Adding candles to your Halloween bar cart sets the mood, smells amazing and with the right packaging it can add sophistication to your decor. I found this black one from Wayfair but also these black candle sticks would also be perfect.
Garlands
I love adding a garland's for every occasion, they are just so fun and easy to use. This particular one I have is from HomeSense last year and sadly I can't find a link for it. However, this one is pretty darn close and I love that its handmade.
Letter Board
Ahh letter boards.. My favourite piece of any styling project because it adds such a personal touch. I say this of course and somehow misplaced those darn letters, if you look close enough you'll see what I mean.
Fairy Lights & Final Touches
Who doesn't love fairy lights? They are great for just about any occasion. The $10 battery operated lights are a great option if your cart isn't close to a plug. I kind of threw these curtain fairly lights around and trust me it looks way better when its lit up.
Finally add the glass skulls, black tumblers, and our Amazon Halloween Candy.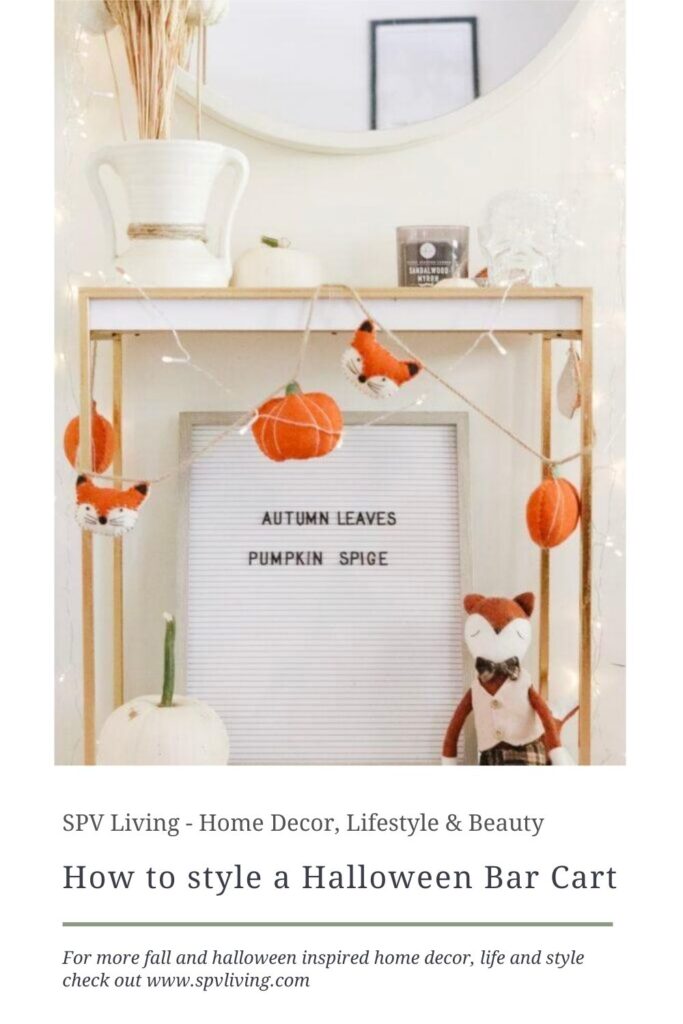 In case you missed these:
Here's the science behind writing down what your thankful about.