Rent or Own: Plug-in Wall Sconces for the Bedroom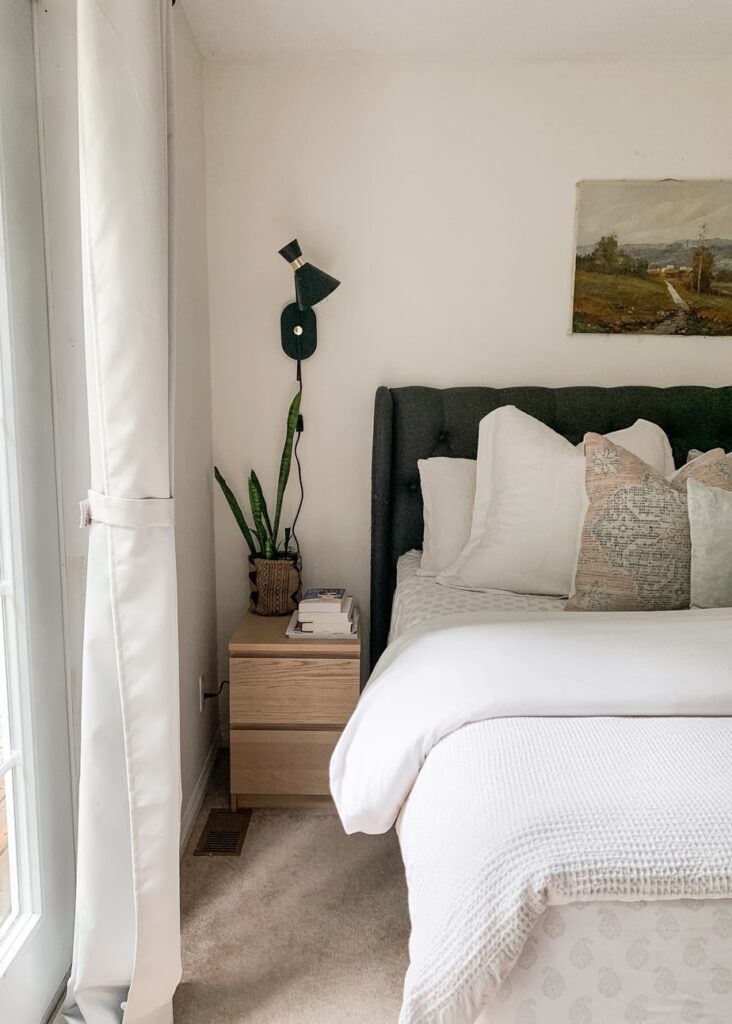 Whenever I took photos of our bedroom I would always feel like there was something missing. I mean it's no where close to the way I see it in my head, but we're getting there.
So I decided to tackle the problem, and in my opinion, there are 3 things that can change the look of any room.
Paint
Lighting
Texture
I've already painted the bedroom Simply White by Benjamin Moore, added the moody headboard, vintage rug, and textured white sheets. To me, there was still a little missing on the blank walls. So I created a mock-up of our bedroom and asked your help in deciding which option on Instagram.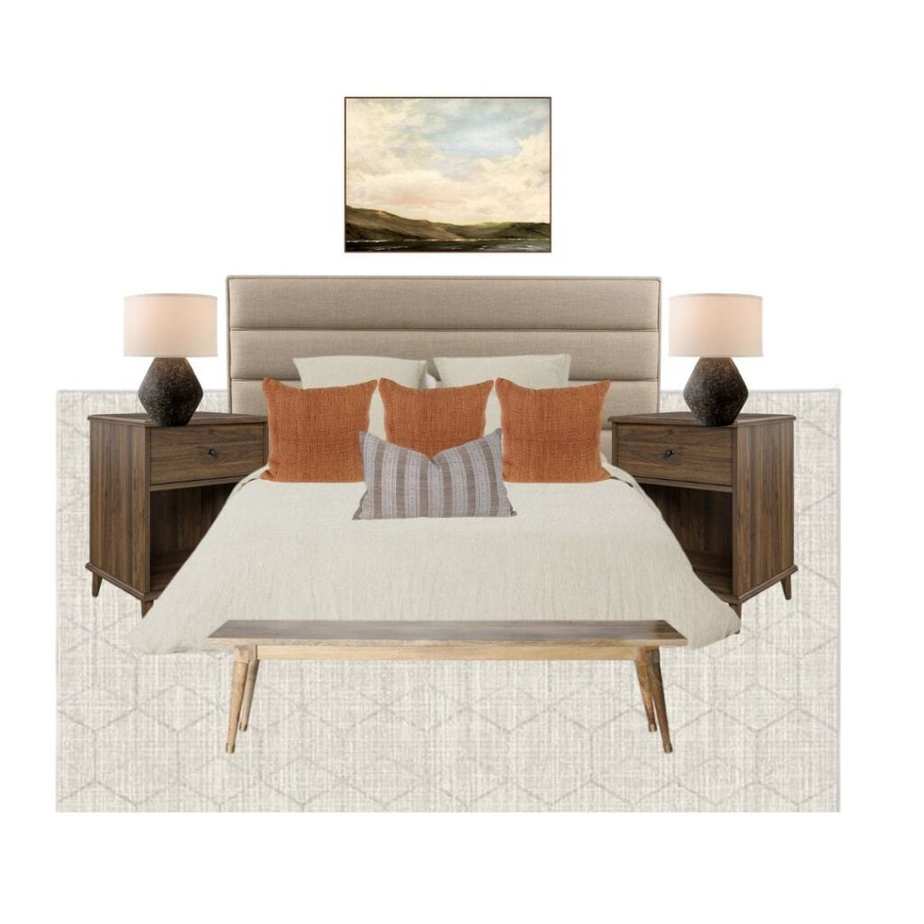 I'm sure you can tell which one was the winner. I loved the idea of having art hanging in the middle of two plug-in wall sconces for the bedroom. It made sense for us to as much room on the night stands for our books, water and whatever decor I decide to put there.
Why choose plug-in wall sconces for the bedroom?
At first, I thought the cord would bother me, and I was searching for ways to hide it (turns out there are lots of ways). But after we installed them, I ended up loving the way it looked with the cord. My original idea was that the plug-in wall sconces would give some interest to an otherwise blank space. I also didn't want anything permanent or install anything that required someone else to help, like an electrician.
An inexpensive way to update your space
I have a budget for every room in our house, and I've been working on designing a space that feels like us. I mentioned more about our style here, and talk about it with our bathroom design here. So when I came across these $30 plug-in wall sconces for the bedroom, I knew exactly where they were going to go. It turns out adding the wall sconces and vintage art was exactly what our bedroom was missing.
Stay tuned for an affordable wall sconce round up! and check out the bottom of this post for direct links to all the wall sconces.
Don't forget to save this to Pinterest!