Swimsuit Guide for Summer 2024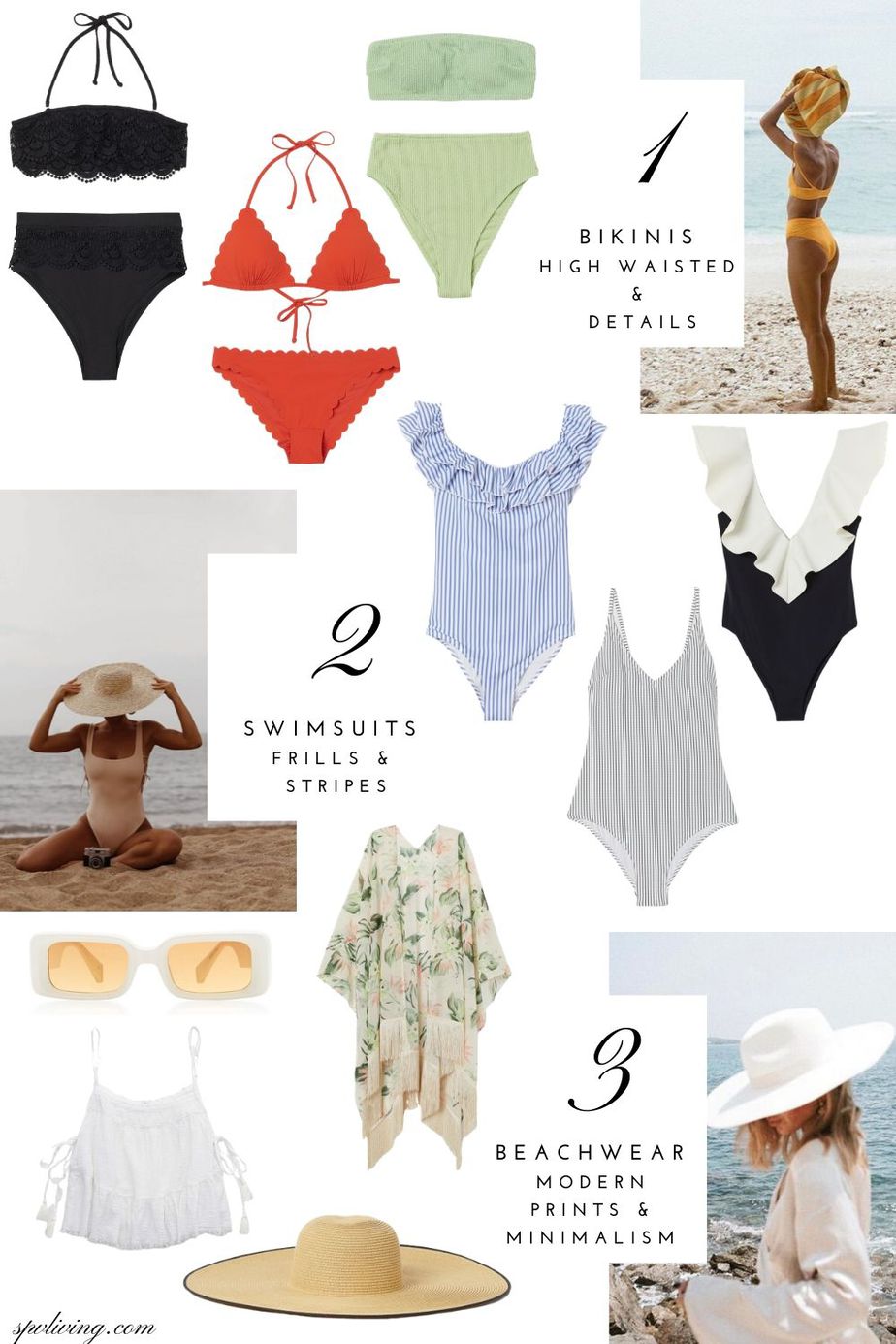 It's that time of year to start looking for the perfect swimsuit for the summer months. I recently spent all weekend searching online for the cutest bikinis and beachwear to add to this swimsuit guide for summer 2020. I wanted to find pieces that look luxurious and flattering but won't break the bank.
In terms of style, this summer is all about the details and wearing pieces that will look great on any body shape and size.
SWIMSUIT GUIDE FOR SUMMER 2022
This High Waisted Black Bikini top and bottom is all about the lace details. While this scalloped top and bottom both look a lot more expensive than they are. Clearly I have a thing for high waisted bandeau bikinis, especially this top and bottom in light pastel.
I'm in love with anything with stripes and ruffles this summer. But if you're looking for something more minimal than this striped one-piece is perfect for you. While this ultra-chic-looking swimsuit will have everyone complimenting you at the beach.
Beachwear is all about minimalism with a hint of modern patterns. Pairing these white-rimmed sunglasses with a printed kimono is perfect for a day at the beach. Lastly, I think giant sun hats and boho tops are always in style.
I've already gone ahead and ordered a few of these and I'm excited to get them. I also noticed a few of the swimsuits mentioned above were already selling out in some sizes and since they are all a really good price I would get it now if you can.
PS. Check out the 5 apps I use to keep up with my fitness goals at home.