Friday Five – silk dress, eyebrow brush, and more.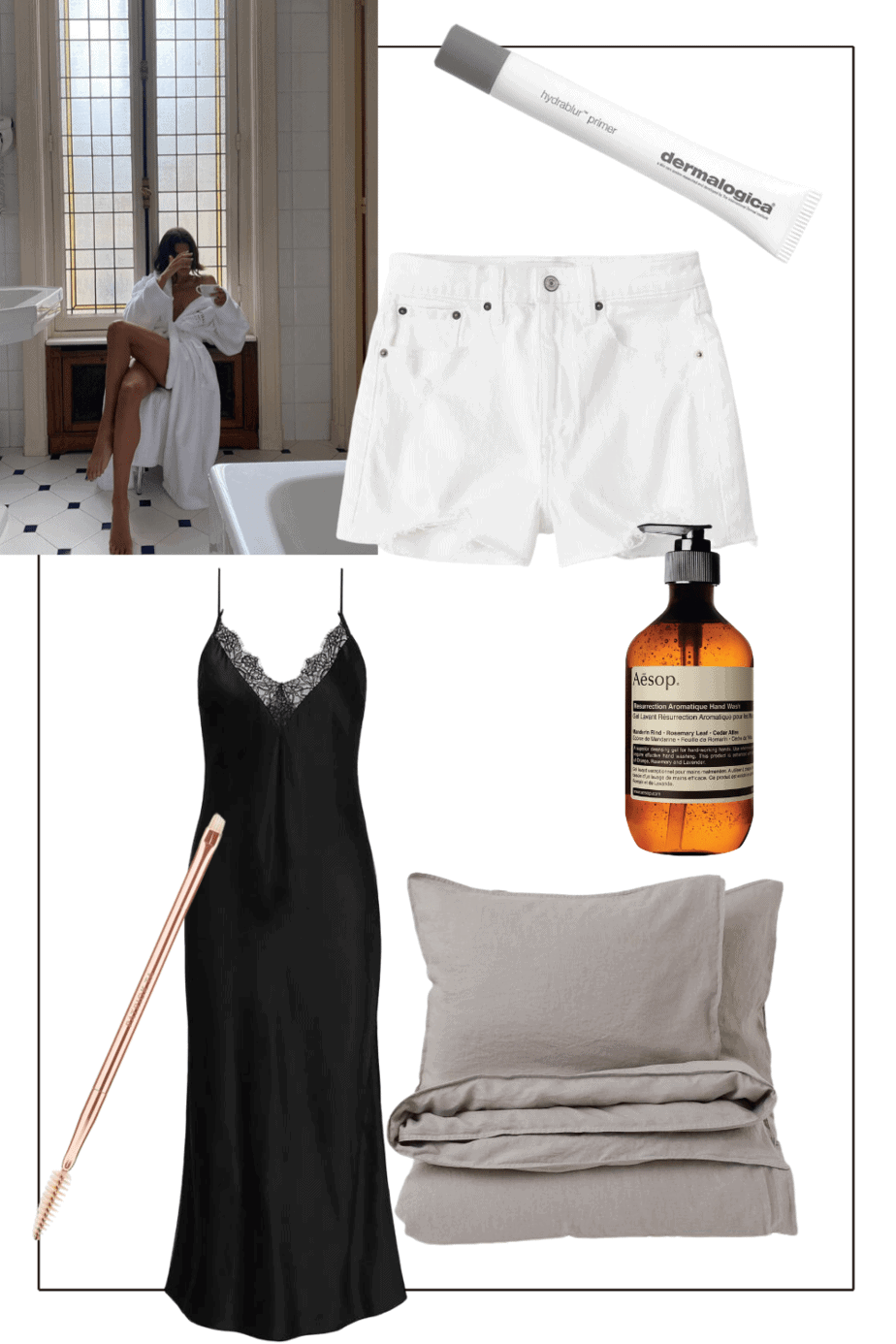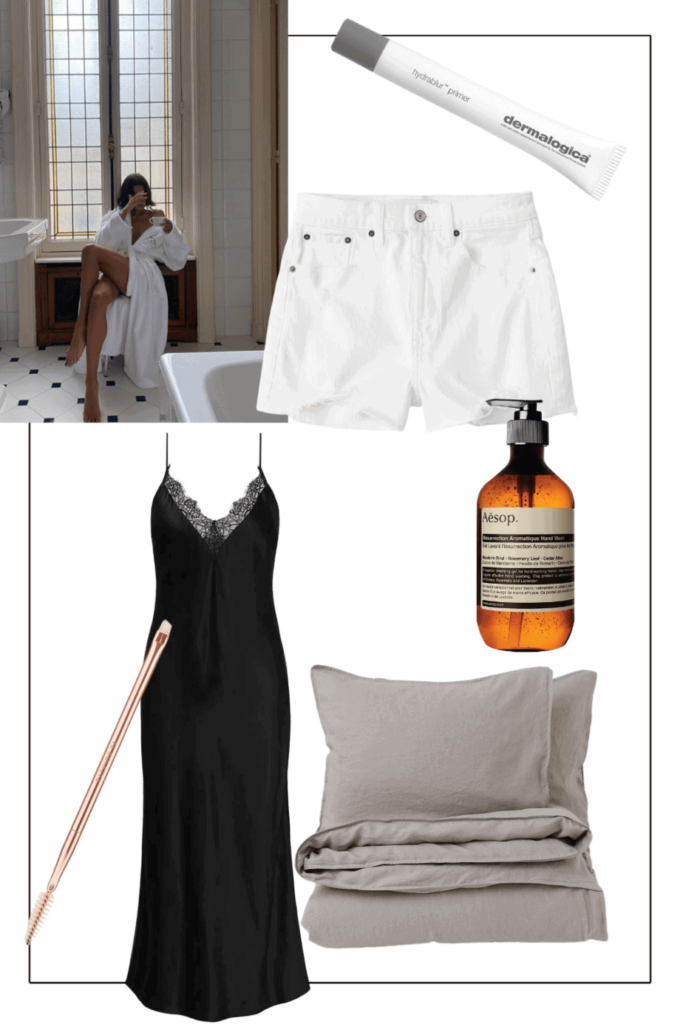 Happy Friday!
We had a beautiful week here the weather was wonderful. I even had the windows and doors open letting the breeze flow through. It's all been a major mood boost this week.
This weekend is Father's Day and we are heading to the cottage with my family. I am so excited to see them. I'm looking forward to swimming with Penelope, having bonfires, and finishing Jessica Simpson's book.
As you may have noticed this is a series where I'll share five popular items this week according to my analytics. Usually, these items are bought through Instagram but I've been seeing a lot more people are buying directly from the blog which is amazing! I seriously cannot thank you enough for using my links to purchase from. As you know I do earn a small commission usually about $1 from each item (sometimes less). It really helps boost my income throughout the month to help support my family.
I always make sure I am picking the best quality products, and I spend a lot of time looking for the best deals and things I think you will really like.
Anyway, I just wanted to quickly say thank you.
Here are this weeks Friday Five:
Dermalogica Hydra Blur – I have been using this for my brides for years! It's great for every skin type and literally blurs fine lines, wrinkles, and age spots. It also feels very hydrating! Highly recommend this summer.
Abercrombie High Rise Mom Shorts – I got so many dm's saying you guys ordered these. I did too and I'm still waiting for them to get here but when they do I will defiantly do a try on haul.
Aesop Resurrection Hand Wash – This has been a best seller since this quarantine started. It's a luxury hand soap that makes you feel like your visiting a spa every time you wash your hands.
Anine Bing Katy Silk Slip Dress – This dress is 70% off today! It's originally over $400 and I am obsessed! How cute would this be with a denim jacket or sweater and boots in the fall.
Patrick Ta Eyebrow Brush – This is the only eyebrow brush you will ever need! I like my brushes to be skinny and small for precise application.
H&M Linen Sheet Set – When I asked what bedding you guys recommend this was the clear winner! I just ordered these sheets and I am so excited. They also come in several colors.
Check out SPV Living for more.