5 Things with Jillian Harris
The Jillian Harris interview you've all been waiting for! We're chatting about mental health support, design, growing up in a small town and advice for finding success online.
Welcome to the 5 Things Series here on Cottage Living and Style. As most of you may know, we are an Indigenous-owned, and women-run online media company (which we're super proud of). We know how important it is to not only support other women but to create an inclusive, and diverse space that is accepting of everyone.
This is why we are excited to share our latest series called "5 Things", where we interview influential women across Canada, who are creating change, and challenging the way we as Canadians view important topics such as race, mental health, and even Indigenous rights.
So to kick off this series, we are interviewing the wonderful Jillian Harris today. For those who may not know Jillian Harris, she is a rock star entrepreneur, business women, CEO, wife, mother, philanthropist and an all-around wonderful human being.
So let's get on with the interview!
5 Things with Jillian Harris
Mental Health
Mental Health has a huge presence in your life. For those who don't know, your mom Peggy has openly talked about her struggles with Bipolar Disorder. However, I think it's important to also talk about what we can do to support our loved ones or those in our lives who are currently struggling. It's become more and more apparent, especially following the pandemic and lockdowns that even more access to mental health support is needed. In your experience what has been the best way to support someone you love, who is struggling with their mental health?
I think, honestly, what they need is your time. Not time spent trying to solve their problems but just spending time being together. When I think of my Mom, all my Mom wants is to know that I'm happy and to spend time with me. Even if she's miserable while we spend time together and all we do is just sit there, it doesn't matter because time and showing her that I love her help. So, I think that's the biggest and best way you can support somebody that you love struggling with their mental health: being there.
Of course, it's very laborious to be a caregiver or support system to someone struggling with their mental health. So, if just spending time with them is all you have the capacity for, that's okay. But, if you are able to give more beyond that, doing as much research as you can on resources that could help them, being there to have conversations with doctors and naturopaths, and helping to simplify the information you learn from health care professionals is all really helpful too.
Small Towns
A lot of our readers are from small towns, and like you, they grew up having bonfires, riding four-wheelers and doing all the fun stuff you do in small towns. But what's one of your favourite memories of growing up in Peace River, Alberta?
My favourite memories are exactly that: time spent riding on ATVs, whether it be snowmobiles or quads (that we were probably way too young to be riding). We would go after school—me and my best friend Karissa—to find little creeks, and we would start a small campfire. I remember we would always bring fresh bagels from the IGA Supercentre, and we'd roast our little bagels over the fire. We would find swamps and go swim in the swamps, looking for frogs.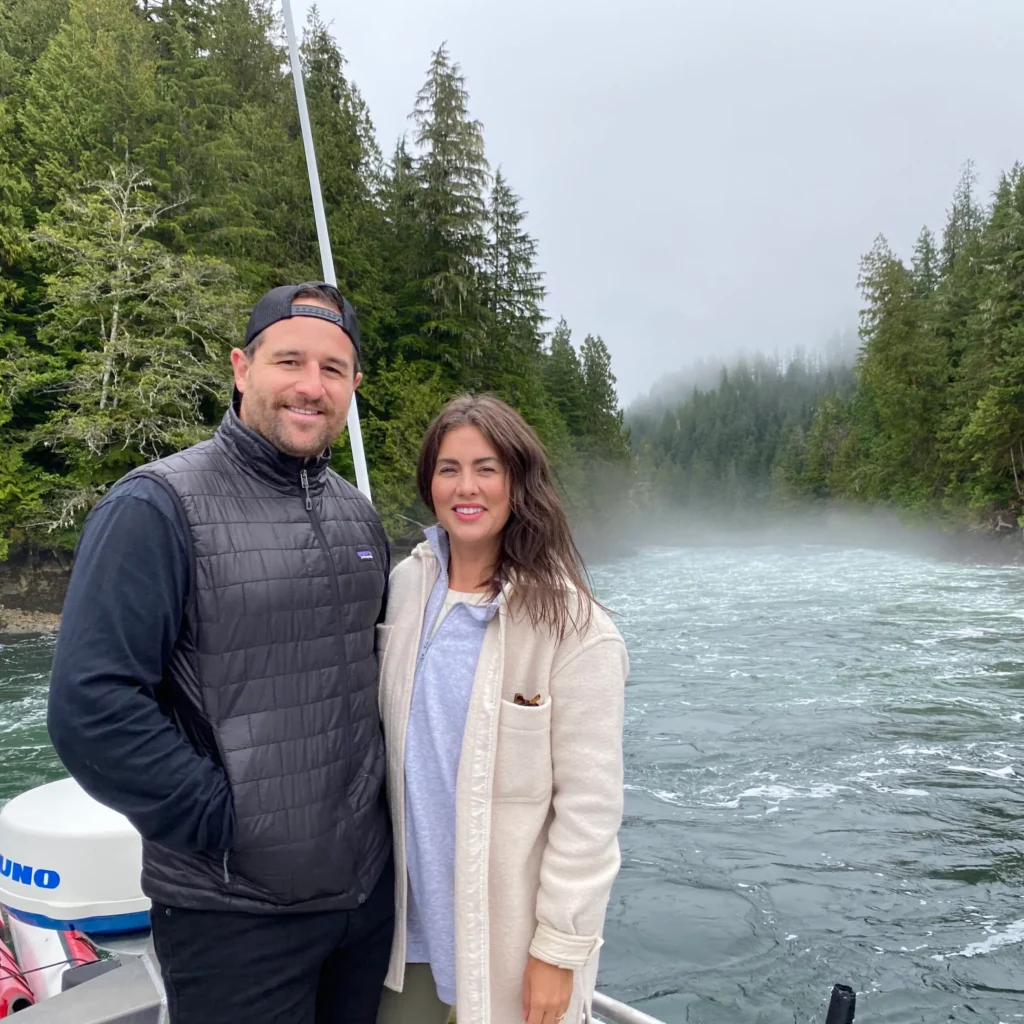 I remember once I opened my eyes while underwater in the swamp and got all of the slime in my eyes and had to rinse it out afterwards… We were SUCH tomboys!! We had no phones and no worries in the world! We would just sit and roast our little bagels by the fire, and we would be home before dark. They were just the simplest times spent being out in nature. I still remember the smell of the Aspen trees and the leaves… the sound of the creek… it was the best!!
Design
I am obsessed with The Farm, I feel so lucky that I actually got to see it in person. But I think what drew me in the most was your ability to make the most of the smaller budget. So we wanted to know what are the three tips you would give to anyone looking to update their home on a budget?
So, it depends if it's your home versus a cabin…
If you're wanting to update your home and you're on a budget, my biggest piece of advice would be to take it slow, go project by project, and take your time. If you're doing DIY, truly measure twice and cut once. Be patient with yourself and do lots of research on different ways to do it—own the craft! And the reason you want to take time is that it's going to allow you to do more research to find items at a lower cost: whether you're going to an auction, finding them on Facebook Marketplace or waiting for them to go on sale. So, my biggest advice would be just to take your time purchasing and designing. I know it can be frustrating because you may just want to get the renovation done all at once, but if you take your time, you'll make fewer mistakes, you'll spend less money, and you'll have a better quality product in the end.
Now, if it's your cottage or your cabin… completely different angle… don't worry about it being perfect because most cottages are old and flawed anyways. For example, when we painted the interior of our cottage, the painters were devastated that I wouldn't allow them to sand and prime and fix up the walls. I said, "Don't fix up the walls! Just paint over everything!" I wouldn't even let them cover up a hole in the wall! I had mismatched baseboards everywhere, I didn't worry about if all of the colours matched, I got my stuff from Facebook Marketplace… I just really wanted it to be a modge podge, and I think that's what lends to the character and it being such a special place. Even after the renovation, it still feels so old, which I love!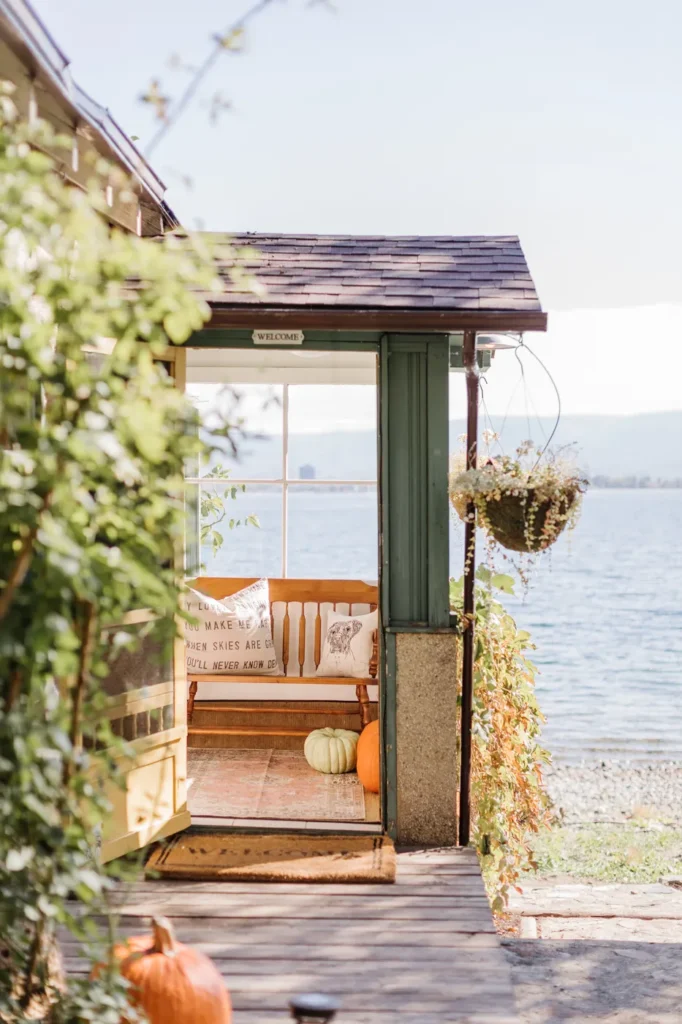 Advice for Building a Successful Career Online
What is one piece of career advice you would give to young women, and girls looking to build a successful career online? We love asking this question because there's never been an opportunity like this where stay-at-home moms can make an income, or someone living in a small rural town, or even someone on a reservation that has access to the internet (which is how I started this site).
I could go on and on for hours about this, and there are so many things I could address here, but the biggest thing I will say is goals and dreams are important. Always make sure you know your 'why,' and everything you do in your business should connect back to that 'why.' That will make your work more meaningful.
For me, the goal has always been to live a beautiful, joyous life and to be able to share my success not only with friends and family but also employees and the community. That's what keeps me grounded in what I do and motivated to keep working hard because I want to continue to share and give back.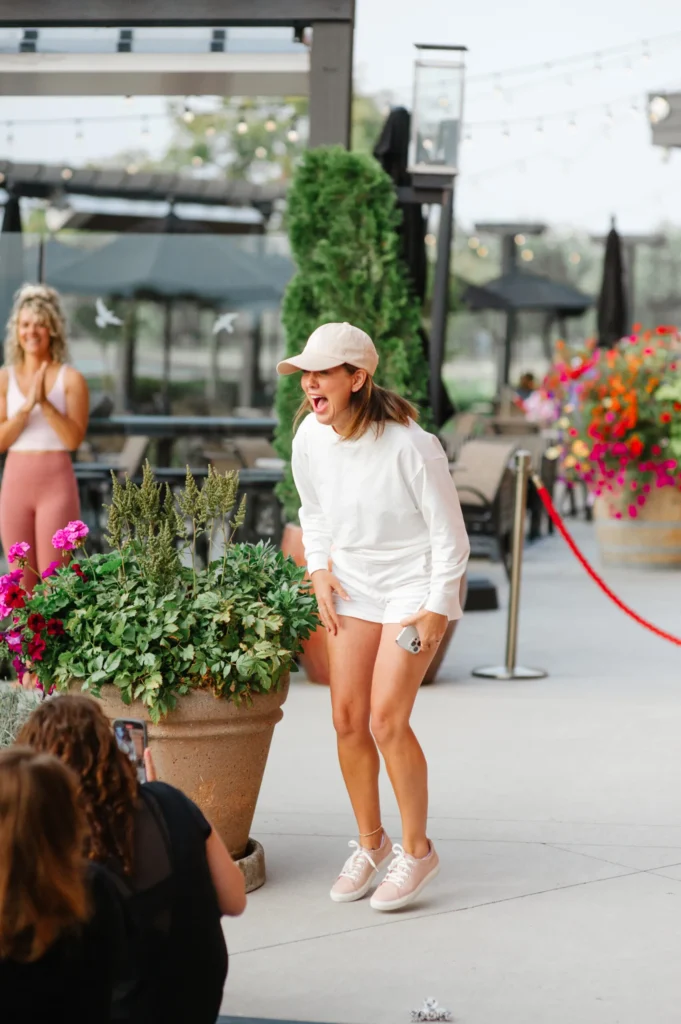 Also, I think it's really important for young women to be reminded never to be apologetic when they do start finding success. Don't cut yourself short! Don't make yourself small! Don't be afraid to be too much! When people say, "She's too much" or "She's too full of herself!" ask yourself, do I really want to be a smaller version of myself? No! Don't shrink yourself down, and apologize for your accomplishments.
Lastly, allow yourself to make mistakes! You learn by making mistakes, and I believe the most successful people in the world have all failed in one way or another… so allow yourself to make those mistakes, learn from them and move on. Don't beat yourself up, and don't let it make you stop trying.
I want to thank you for always making a point to not only support Indigenous and BIPOC Charities but to use your voice and your platform to share important messages from those communities. As an Indigenous-owned and operated home and lifestyle site, we know there is so much work that needs to be done in Canada. But I feel so much hope every time I read a blog post, Instagram post or newsletter where you and Team Jilly share the spotlight and open the conversation about important topics facing BIPOC Communities. So our reader really wants to know what are 5 BIPOC products or brands that you're currently loving?
We wanted to thank you for being here and reading this wonderful interview, and thank you to Jill and Team Jilly for all your love and support! If you're not already following Jillian Harris on Instagram, or her blog you're honestly missing out.