The Cottage Chronicles: Summer at the Cabin and Building a Tiny Home
Summer is coming to an end, and we're getting back into a busy season here at Cottage Living and Style. We're kicking off The Cottage Chronicles, a new series that shares our editor, Stephanie's Substack Journey as she chats about her life in cottage country. Just before the pandemic hit Stephanie and her family, sold their city condo for a cottage in the country. Faced with the challenge of updating and renovating their new home themselves, raising two small children in the country, and now, inheriting a second property, a tiny cabin on an island. In the first of a monthly column, she recounts what happened this past summer.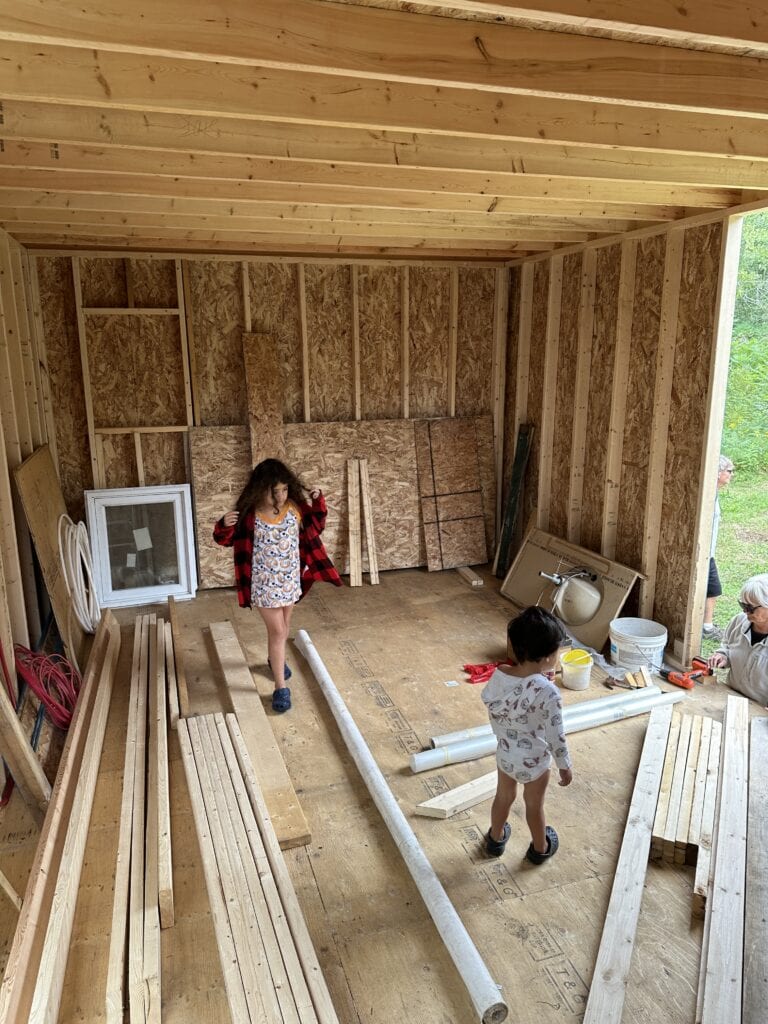 This summer is almost over, and I sometimes feel like I've blinked and a month has gone by. I don't know if it's just the way life is as you grow older, or if it's due to the current stage of life I'm in. Because raising small children seems to make every day feel short-lived.
That said we've tried to pack as many fun adventures into the past few months as possible. From boat trips around cottage country to road trips to nearby provinces. But the best in my opinion was spending our days on the island. The little lakeside cabin has been a welcomed retreat, away from routine, and commitments. The kids have a sense of freedom, they don't normally have at home. Free to roam the property without worry of a busy road, or dock jumping and paddleboarding without a worry about what time it is.
But for the most part, this year I planned to take a break from years of cottage renovations and cabin updates. The year before we raised our 3-bedroom cottage, converting the crawlspace into a useable basement. That alone was a major renovation that required us to move out of our home for nearly the entire summer last year.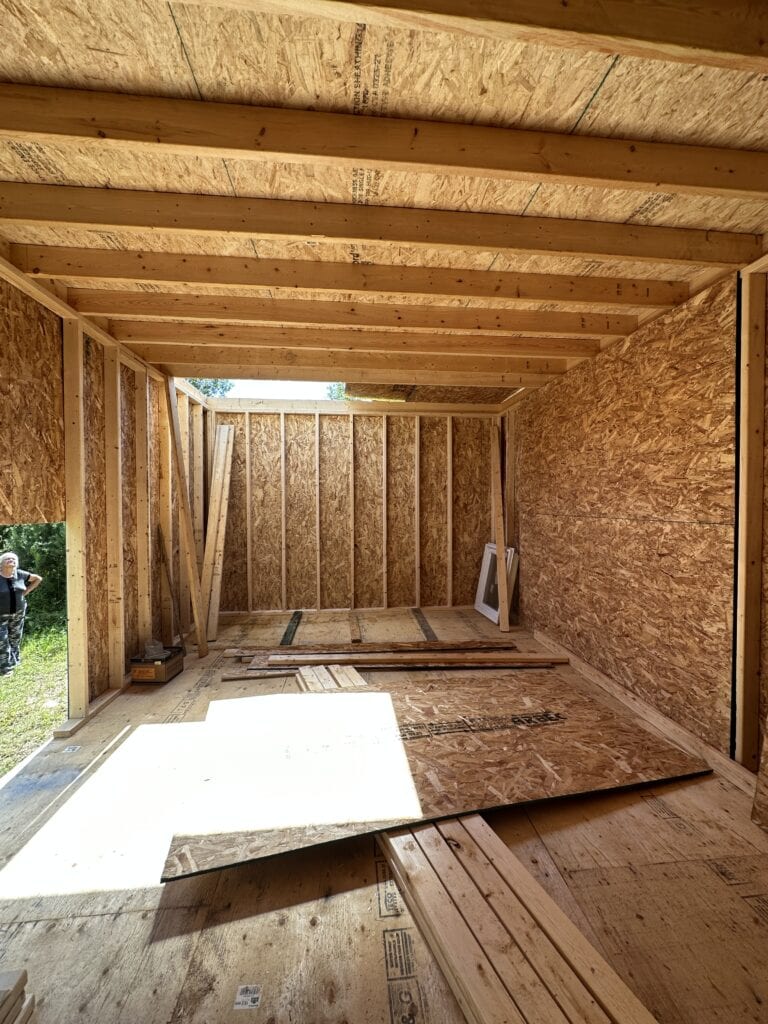 However, in early June, my parents had been toying with the idea of building my younger sister a tiny house. It's no secret the rental market is higher than ever, and twenty-somethings who don't have a partner to contribute, are often left without much hope of becoming a homeowner, at least any time soon.
Armed with my design advice and my contractor father's help, we constructed a plan to build a tiny house on land my parents owned. The budget?
$30,000
I know, sounds impossible right? we joked that you can't buy a dog house in Ontario, let alone build an entire tiny home for that price.
But, here's what we planned: a 500-square-foot home, with two floors (each at 250 square feet), reusing as much as possible, buying used and purchasing new only when necessary. Which evidently meant spending an extensive amount of time seeking materials on Facebook Marketplace, and searching through local Habitat for Humanity shops. The key to our plan, however, is doing everything ourselves. From clearing the land, and building the structure to electrical and plumbing.
But a key component of this plan is timing. Since we are building on an island, with seasonal access, we need to finish the structure, connect to the town water, and have electrical hooked up before it gets too cold.
So in mid-July, we all got to work. My sister spent two days clearing the lot with friends, while we ordered the material. If it all went according to plan we could have the tiny house enclosed within a few short weeks.
Which is exactly what happened. Two weeks later the foundation was finished, the first-floor walls were enclosed and a tarp had been placed over top. Providing some relief to the few days of rain.
So would you build a tiny house? do you live in a tiny house? I'd love to hear some of your stories! I'll also share more updates on our journey, and answer any questions you may have. You can also follow along on Instagram for some real-time updates, however, I share the full story here every few weeks.