How we Converted our Crawl Space to a Basement: Before and After
This is how we converted our crawl space basement into usable space, why we decided to lift the house, and what our plans are for our new space.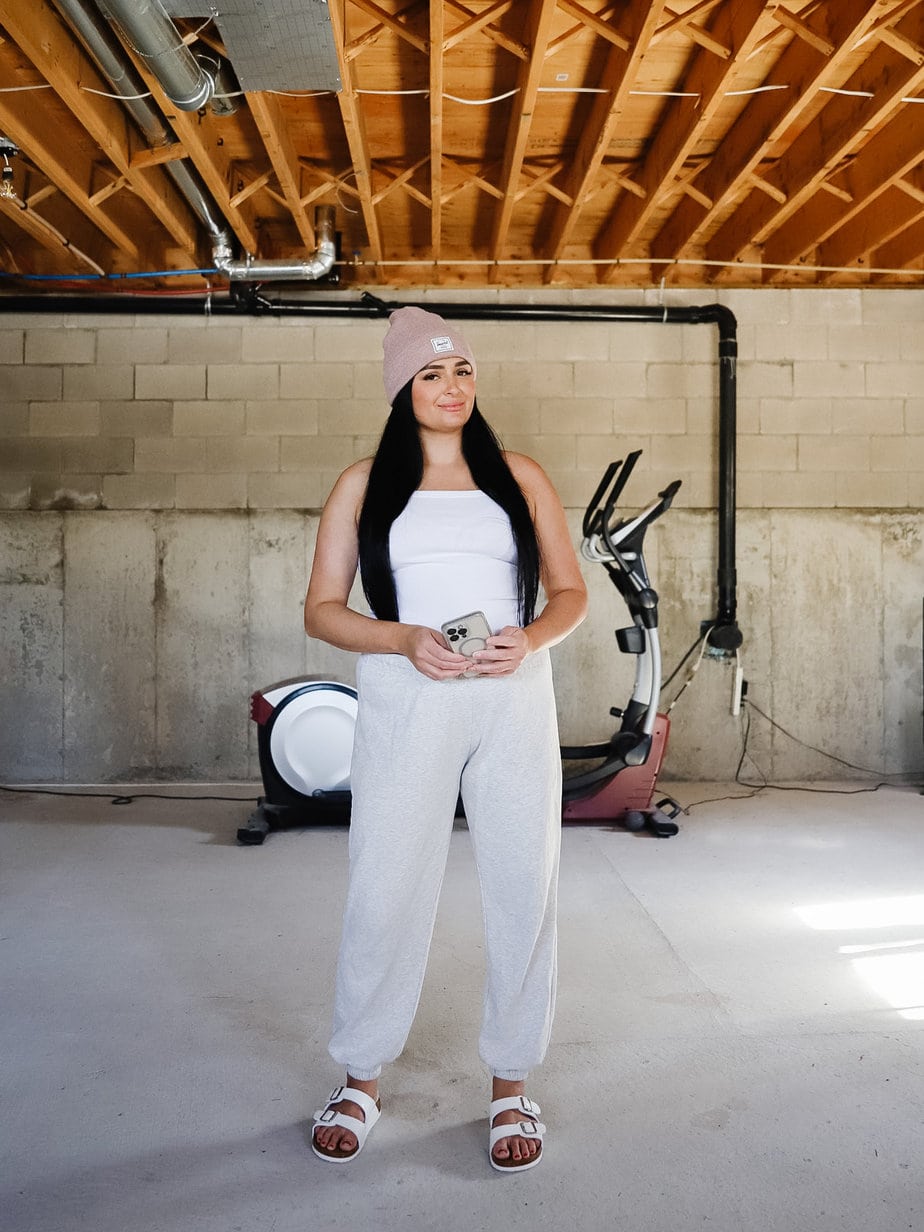 Last July, we hired a contractor who specializes in lifting houses to raise our 1200 sq. ft bungalow. After an unsuccessful search for a larger home, we made the decision to invest $50,000 into our own home. By staying, we increased our square footage, giving us twice as much room, and ultimately increased our resale value.
It's been just over six months, and I can honestly say, the extra space has been a game-changer for our family. We now have an unfinished basement (more on the future design below) that we use for a home gym, a second family room, and you guessed it, even more storage.
Let me walk you through our journey from crawl space to basement, and answer the question, can you add a basement to a house? Keep reading to find the answers to that question and more!
Our Crawl Space Basement
Here's What our Crawl Space Looked Like Before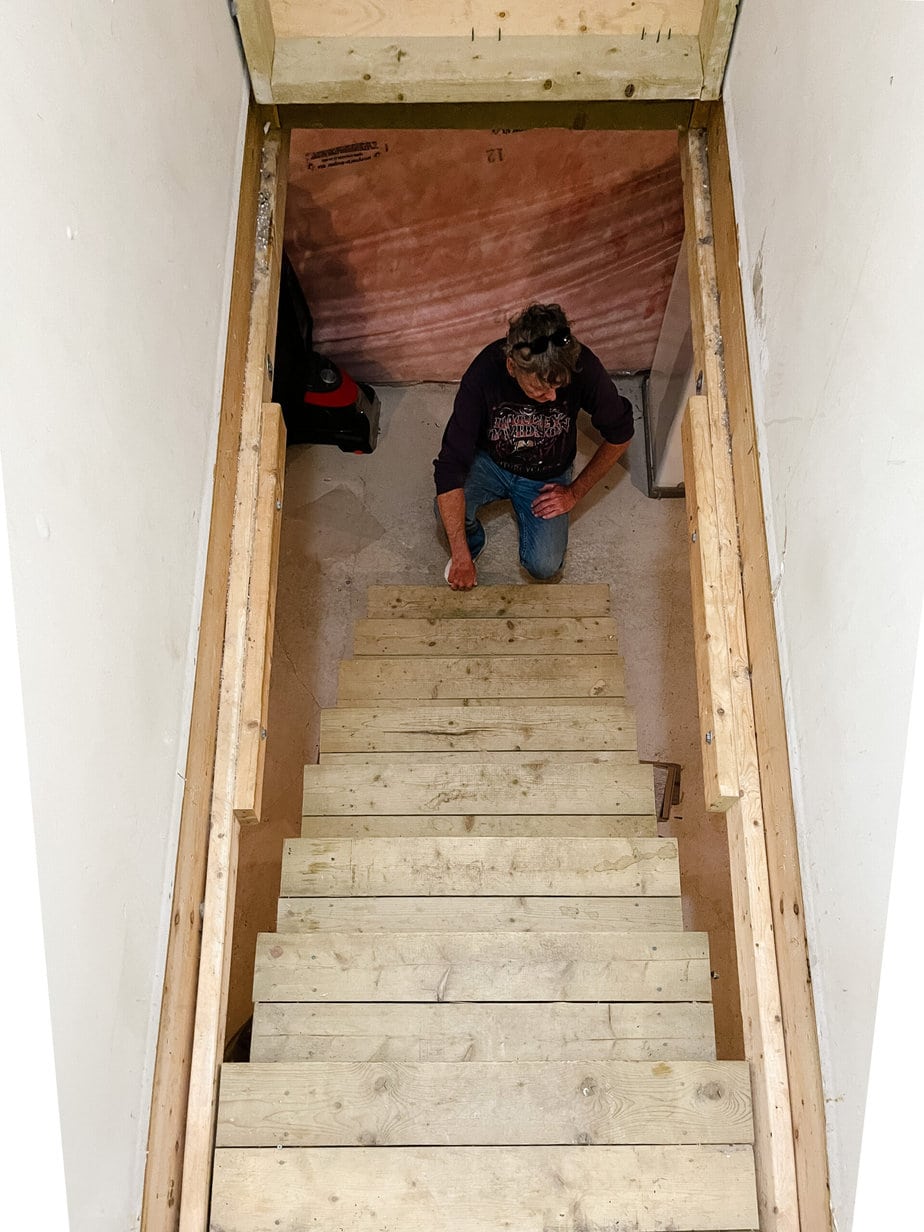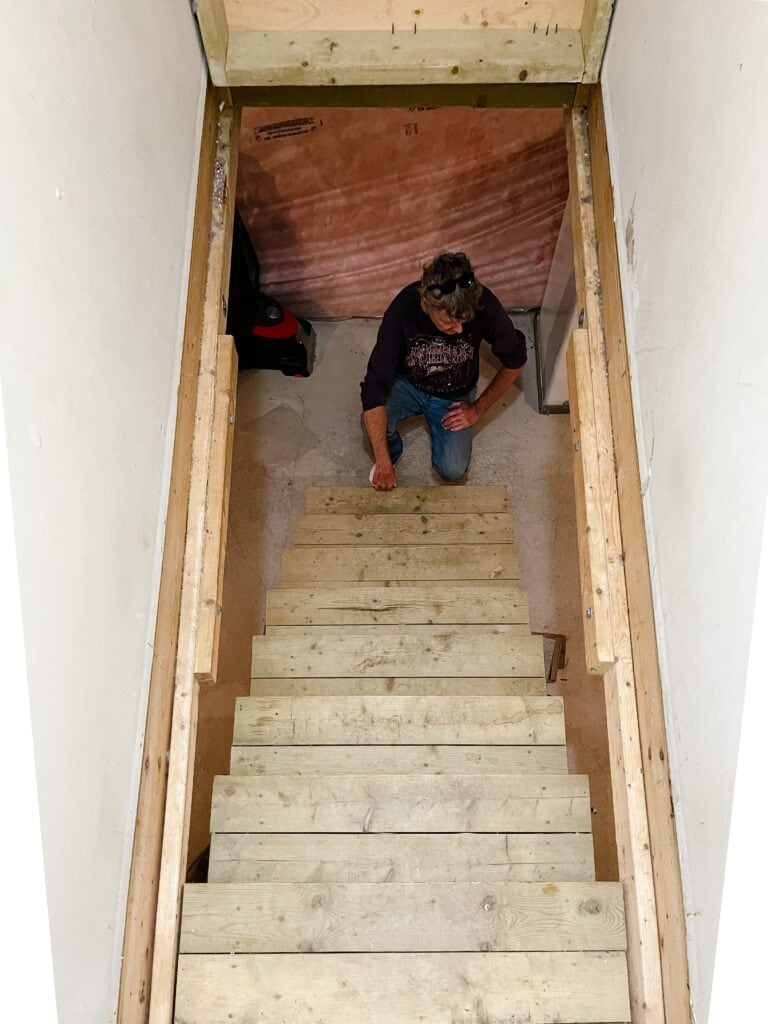 Typical to most crawl spaces, ours was dark and had low clearance height. The only access we had to the space was through a trap door, under our laundry room. It also housed all our plumbing and electrical. But the biggest plus was that our crawl space had cement floors, unlike most others that have dirt floors. In our case, we were lucky that we only needed six rows of blocks to get the 9 ft ceilings in order to have a usable space. We also saved even more because we didn't need to pour cement, since our crawlspace already had a cement floor.
It's meant to protect your house from the elements.
Non-livable space that is usually under 6ft.
Houses ductwork, electrical, and plumbing.
Can be an opened or enclosed space.
The Issues with our Crawl Space
The summer before we decided to renovate, we noticed our basement had a lot of excess moisture collecting mostly in the corners. Which you imagine, resulted in a horrible smell. I ended up buying a dehumidifier, which was a complete game-changer but the damage was already done to our stuff.
As a reminder, we had about 6 ft of head height, which was barely enough for me to stand between the floor joist. Otherwise, we were crouching trying to find anything in the storage space. That made it difficult to sort and clean. I think if we didn't need the extra space so badly, I could have made shelving to help organize it better.
The Process of Lifting a House
By the end of our fourth year at the cottage bungalow, we had pretty much packed all that we could fit into that space and with our second child on the way, we knew it was time to upsize.
I called three contractors, gathered quotes, and submitted plans to the city. After a few weeks of planning and designing the future basement, we got the go-ahead.
The process of lifting the house was pretty straightforward and relatively quick (I will be sharing more in an upcoming blog post, so let me know if you have any questions in the comments.)
We were told it would take about 4 weeks to finish, but like any renovation, it went longer. The total time was 6 weeks from start to finish.
Another thing I was also excited to plan was where the windows would sit. We installed 7 in total, allowing us to flood the basement with natural light. I wanted to make it look less like a basement, and we were able to accomplish this by installing each window on the original foundation, and building blocks around it. This also meant we could get egress windows installed, and potentially create bedrooms in the space, which would also increase our resale value.
Can you add a Basement to House?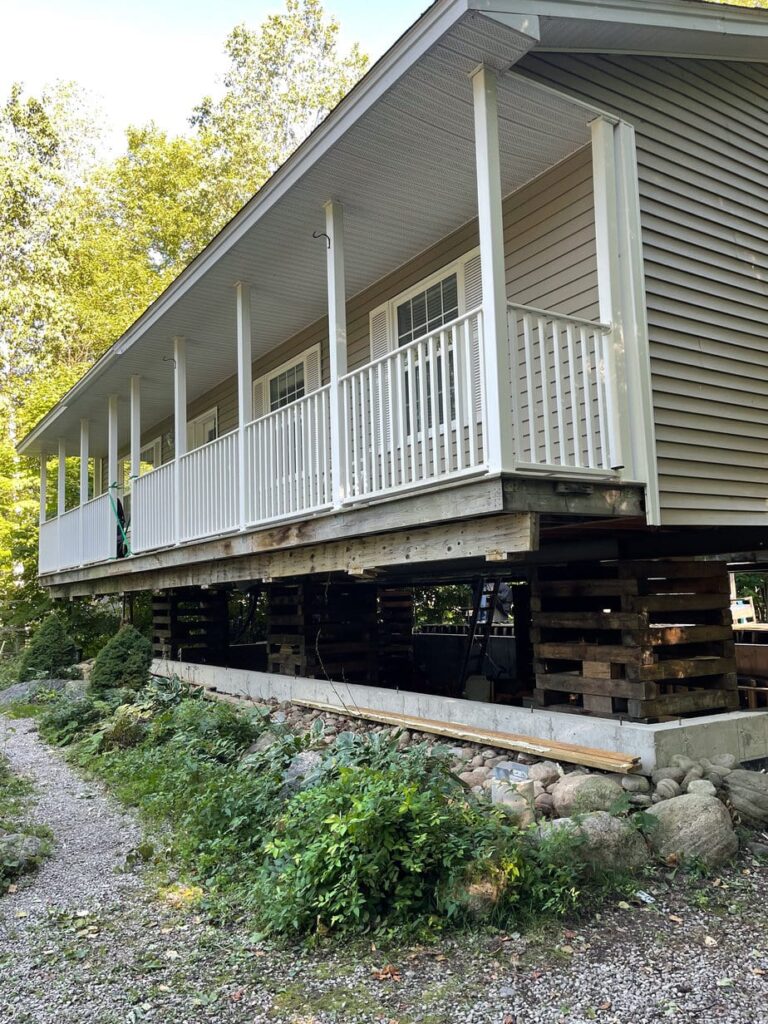 So the question we get all the time is, "can you add a basement to a house?". The answer is yes, but that depends on several different factors. Such as the age, size, and condition of your home and the existing foundation. Here are two options for adding a basement to a house:
Two Ways to Add a Basement to a House
Lifting a house, using jacks, and cribbing.
Underpinning the house, and digging down the basement.
It made sense for us to lift the house, using jacks and cribbing since we already had an existing basement floor. All we needed to do was add several rows of brick and windows.
So What's Next for the Basement
My favorite part is being able to decide what we will have and where it will go. I've pretty much mapped out every room I want so far, but I'm still working on the details. But the average cost to finish a basement is anywhere from $40,000 to $150,000 (depending on the size). We're hoping to keep it under $100,000 for everything.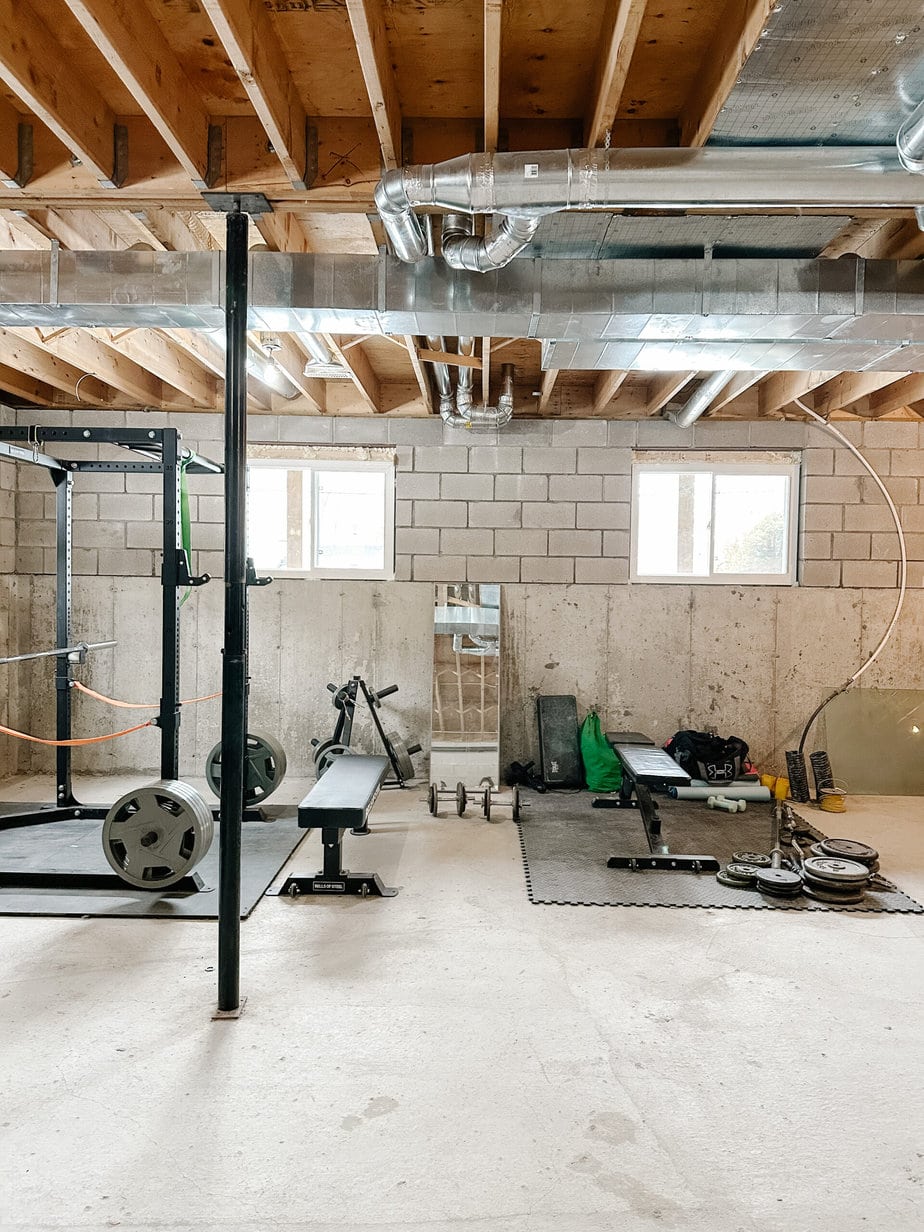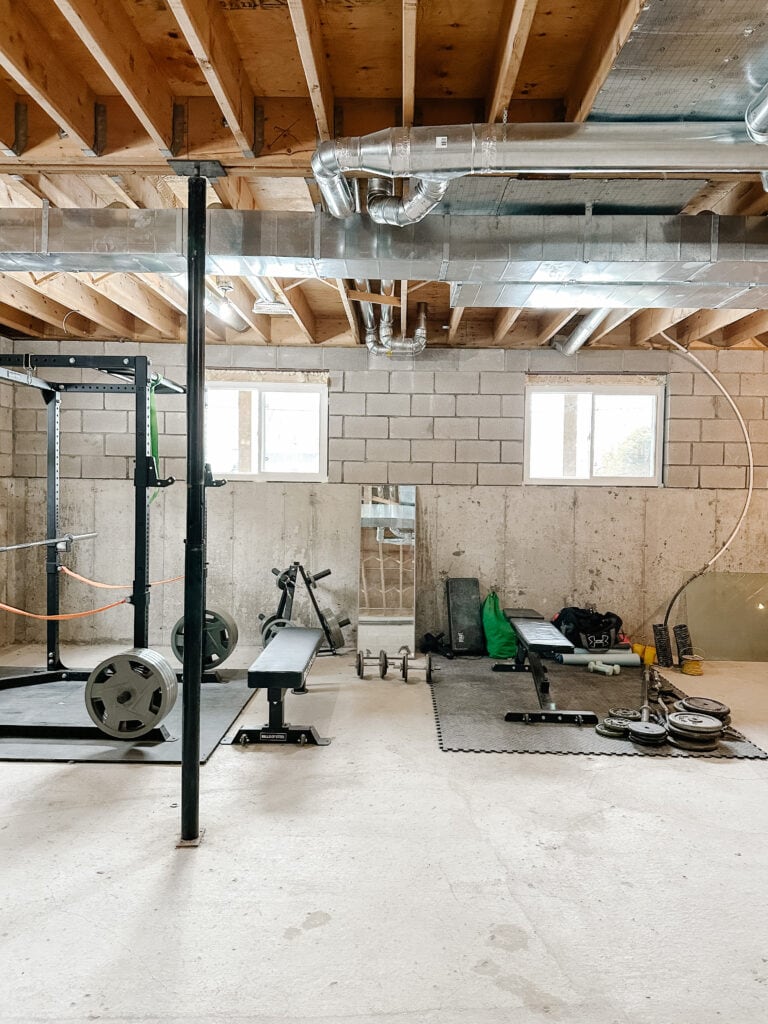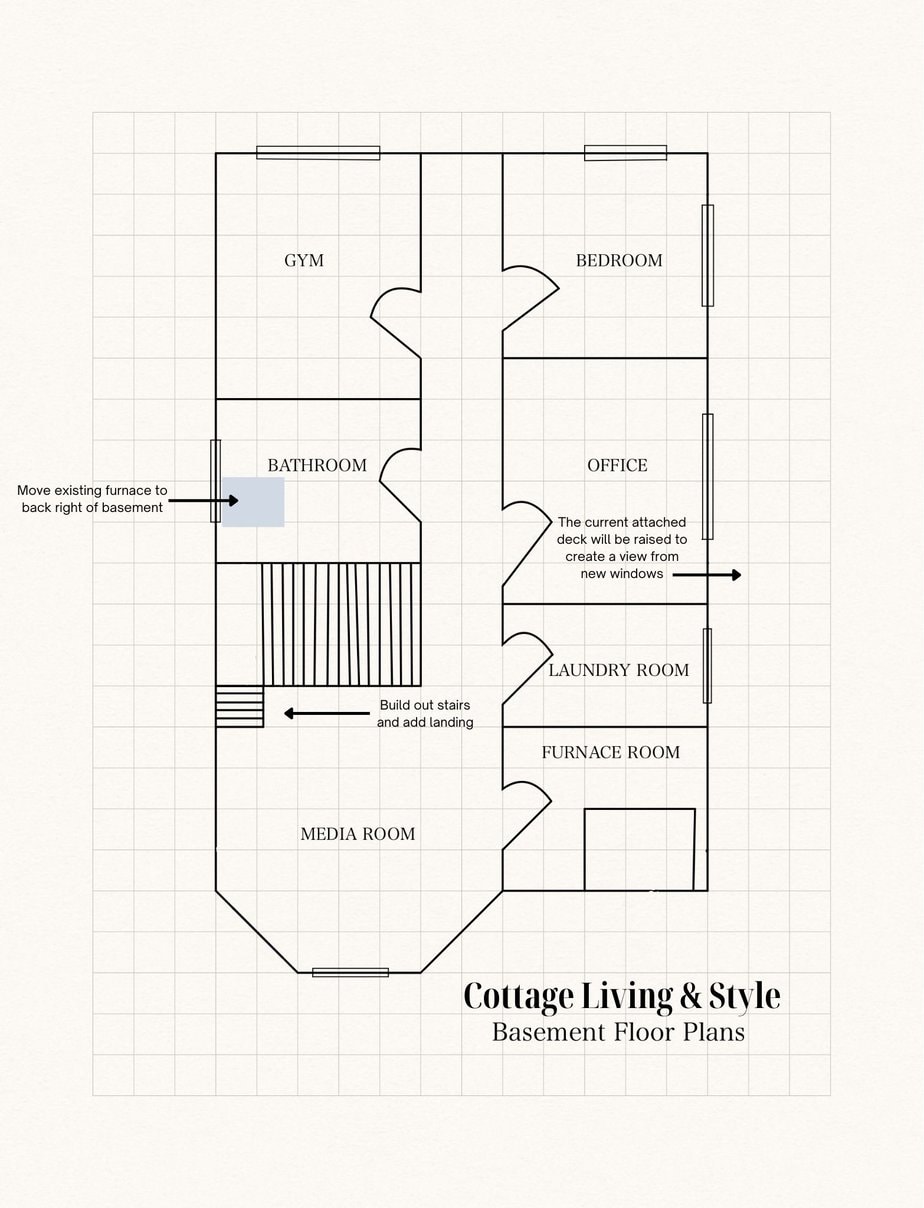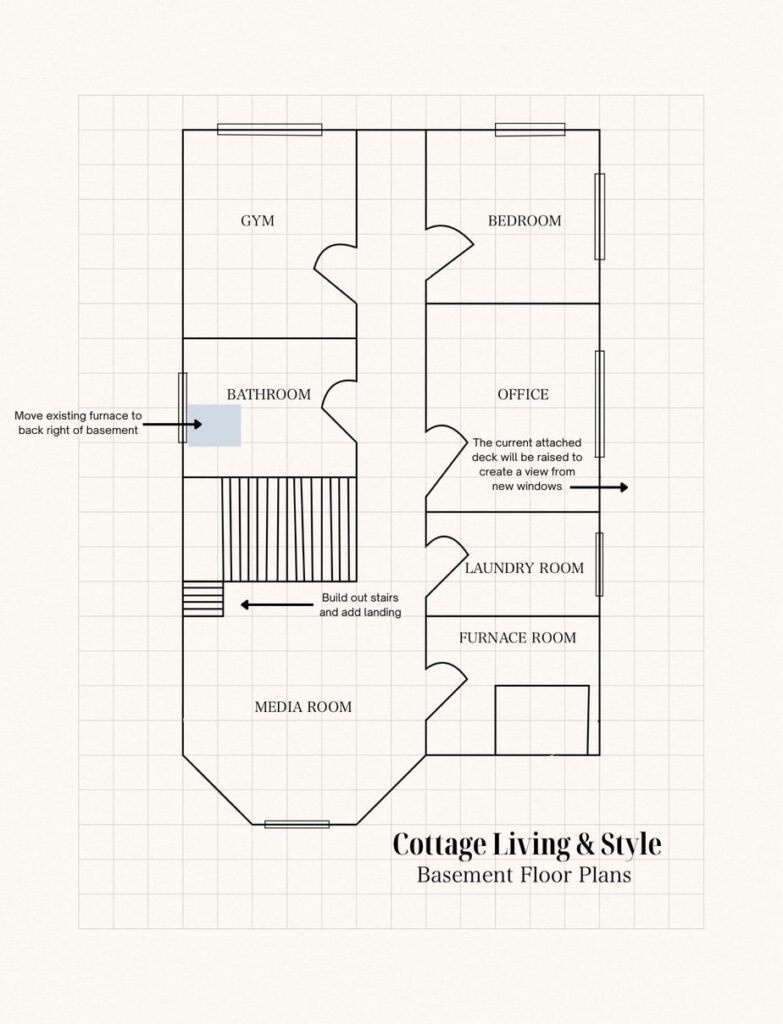 Here's a breakdown of the rooms I want:
Laundry room
Storage Space
Office
Guest Bedroom
Home Gym
Bathroom
Our Favorite
Crawlspace to Basement Articles