Whether you're looking to double your square footage, repair a foundation or prevent flood damage. Here's a breakdown of the cost to lift a house and if it's really worth the effort.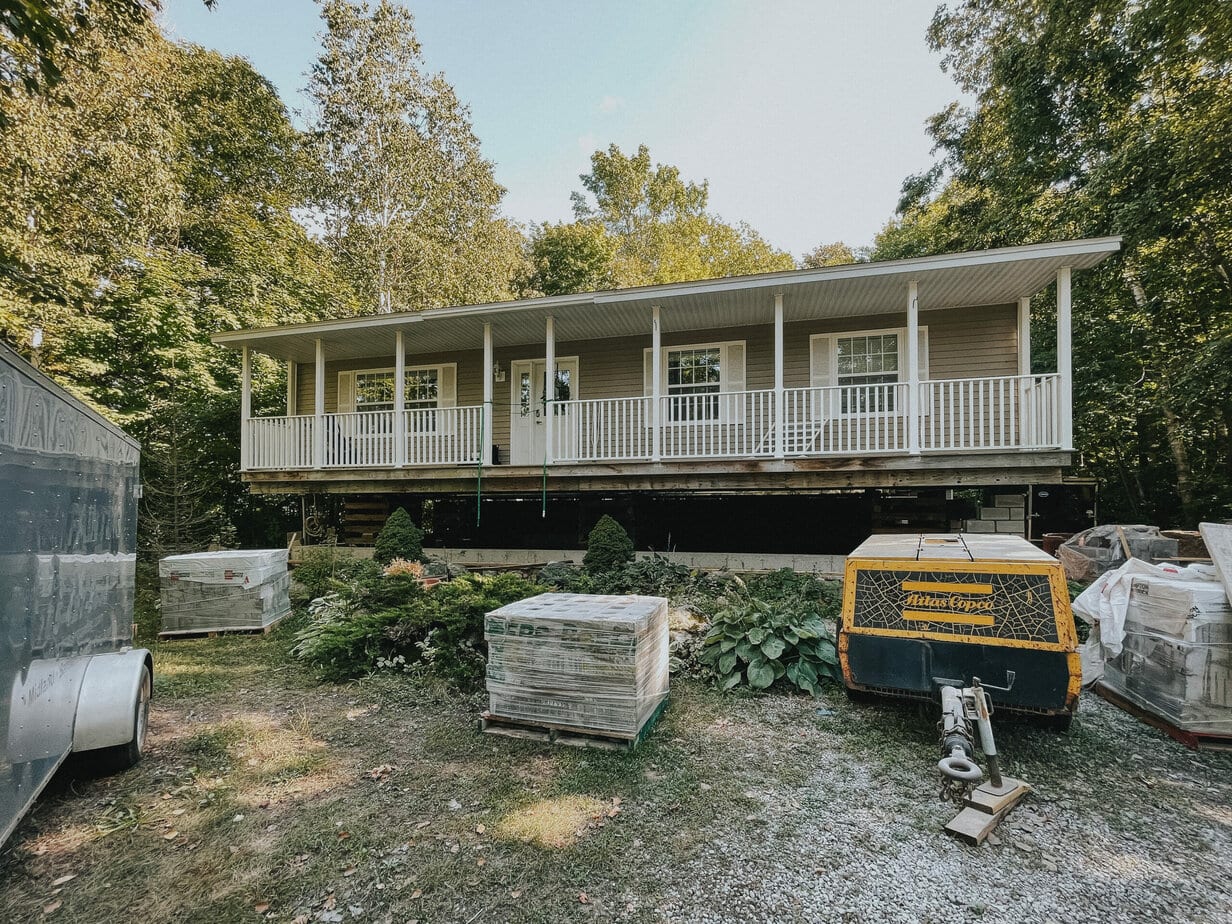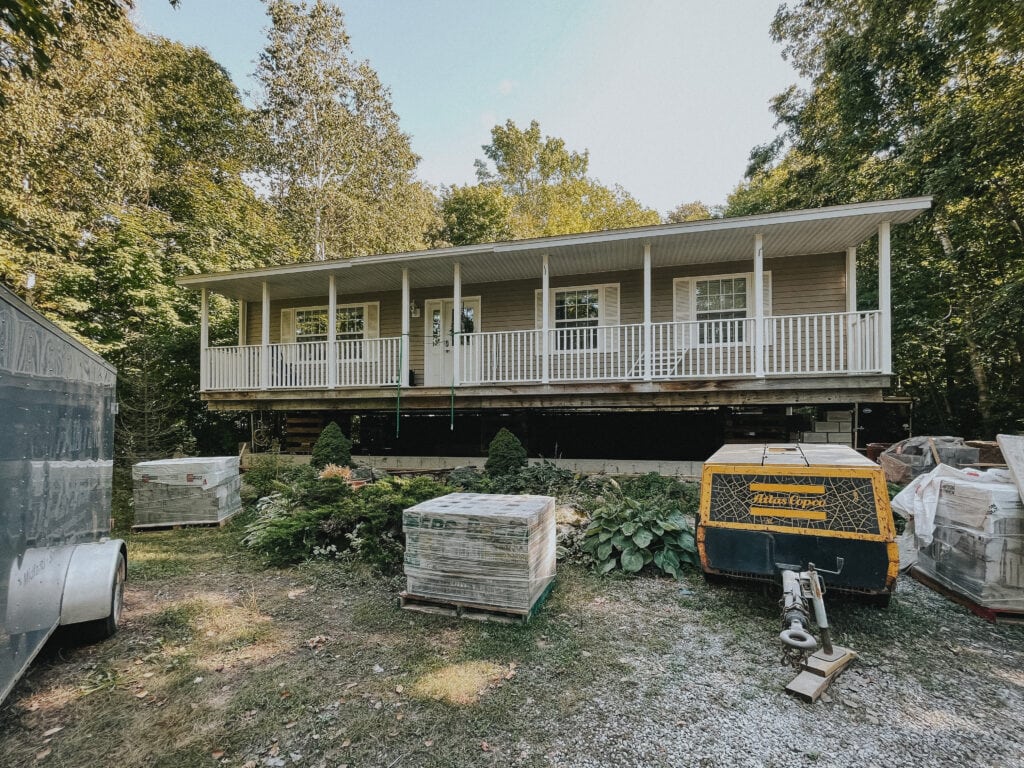 While it's certainly possible to make the most of small spaces, however, there comes a point when things start feeling a little cramped. Whether it's a growing family, lifestyle changes (work-from-home space) or you just have too much stuff.
There are a ton of tips and tricks that help make the most of small spaces. But if you plan on staying at your home for the next five years or more, investing in your square footage may be a great option.
We all know how the current housing market is, and now more than ever people are investing in their homes. They do this through renovations, building additional floors, and digging out basements.
Which we're realizing can be done for a fraction of what it would cost to move.
While square footage isn't the only reason for lifting a house, sometimes it's out of need. Fixing a foundation and protecting your home from flood damage definitely falls into that category.
Regardless of the reasoning, this is the average cost to lift a house – and if it's really worth the effort.
The Cost to Lift a House
This guide is specific to the average house raising cost in Ontario, but it can certainly work as a starting point.
Like many other renovations, the quote will depend on the square footage and the scope of work. For example, we recently completed work on our three-bedroom bungalow, and the cost was reflected in our existing basement.
You may be wondering if it's possible to cut costs and save money while still getting what you want.
And the answer is yes, it is.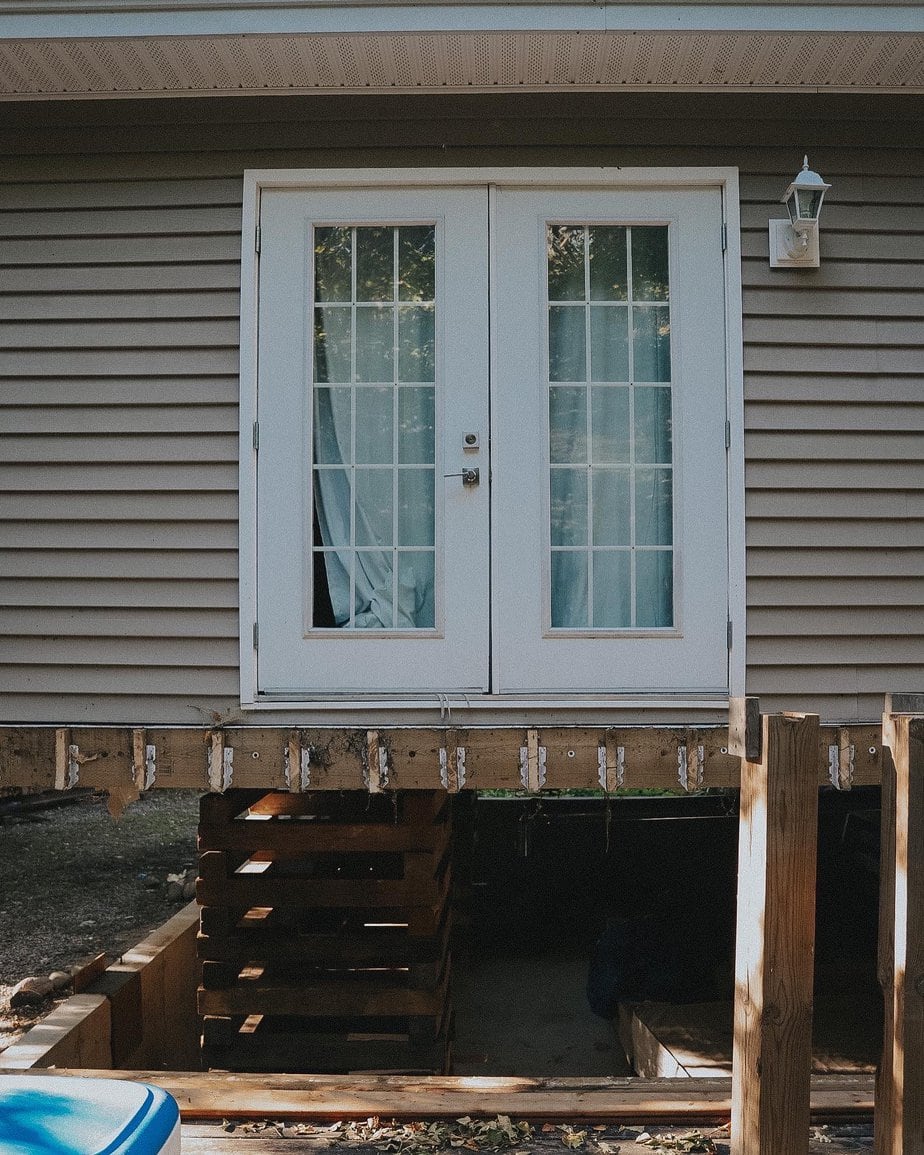 How to Cut Costs and Save Money
Using my own project as an example, the plan was to raise the house and lay six rows of blocks. Giving us a usable basement instead of the 4ft crawl space we had. That meant our contractor was in charge of lifting the house, laying the brick, and installing the windows.
However, we did do the majority of the other work ourselves which cut the costs down considerably.
You can find ways to save, like prepping the house yourself and re-installing the plumbing, heating ducts, and building stairs.
This is something you can chat more about with your contractor as every project is different.
Comparing Costs of Lifting a House
Whatever you plan on doing once your house is lifted also impacts the price. So we asked a few experts who specialize in raising homes, how much they would charge to raise a house in Canada.
Specifically how much it costs to lift a house, repair the foundation, and add an entirely new basement foundation.
The chart below shares the minimum, average and maximum costs of lifting a house. While there are many other factors that determine the overall cost of house lifting. Things like the size of your home, labor, type of foundation, and other additional considerations and costs. This is a baseline for you to get an idea of the kind of investment you'll need.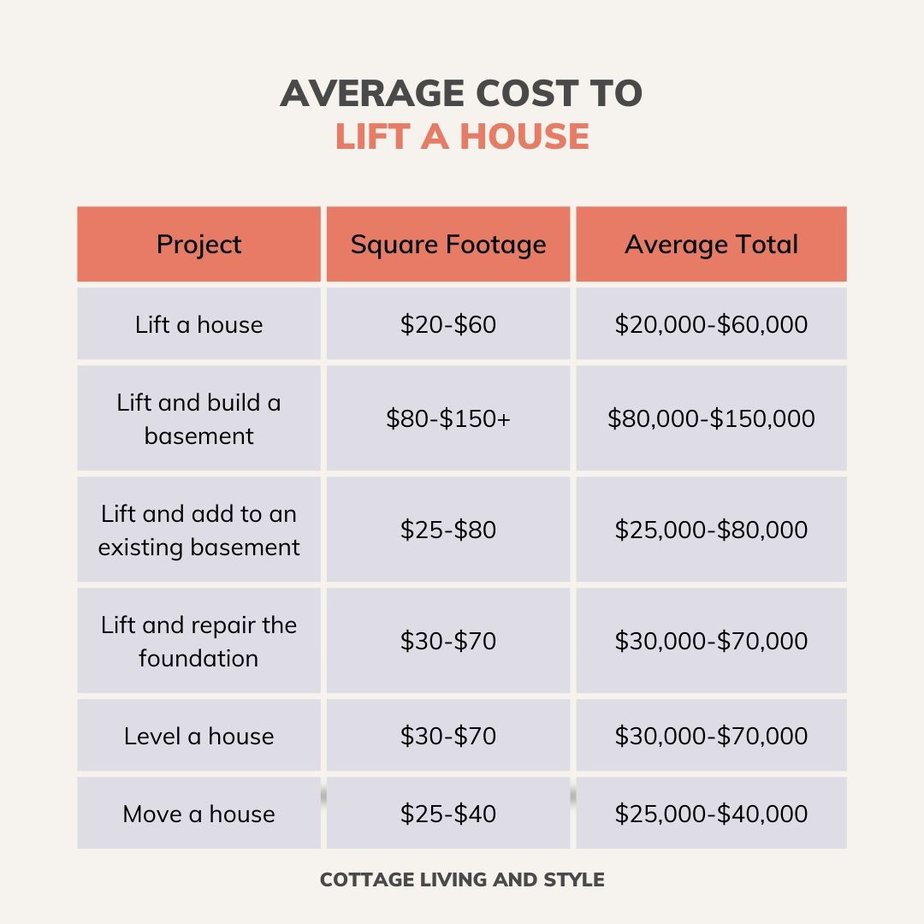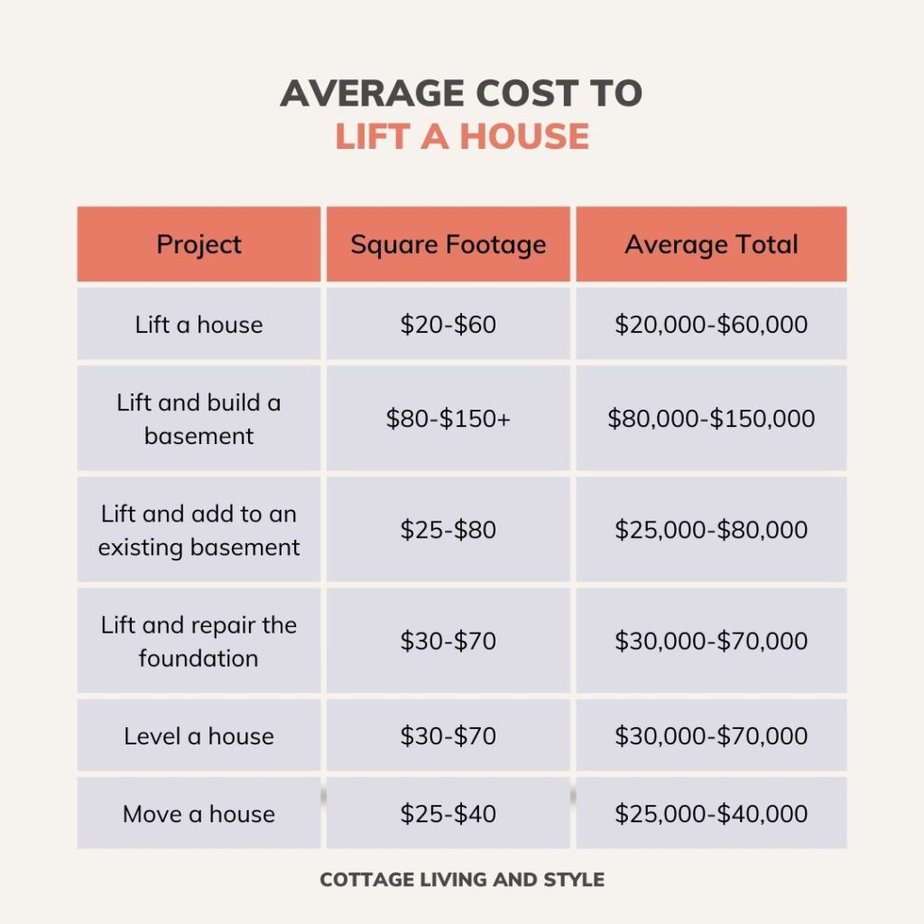 While you may think it costs more to raise a house 4 feet, verse lifting a house 2 feet. But it doesn't matter the height, the only price difference is in extra materials you might need.
For example, by adding 2 feet to your existing foundation, you will need less material than building a foundation.
Disadvantages of House Lifting
There aren't a lot of disadvantages to lifting a house. Besides maybe the higher property tax that comes with more square footage.
As well as the chance that your home or cottage may have some damage from the lift. There's always the chance that bathroom tile, kitchen stone, windows, or even the toilet may crack.
But more than often, there are slight cracks in the drywall that can easily be filled.
In Conclusion
How much it costs to raise a house in Canada depends on the square footage. But that price can range from $20 to $150+ a square foot. It all depends on what you want or need for your home.
Our best advice for finding a great contractor is either by referrals or by searching "house lifting contractors near me".
Always gather three or four quotes and remember that sometimes the cheapest isn't always the best.
If you're looking to cut costs, and save money, ask your contractor the following questions:
Are there any ways you can help cut costs (doing your own plumbing, digging, bricklaying, cleaning up)
What's included in the overall cost (foundation, bricklaying, decking)
Sometimes paying cash can also cut some costs
If you have any more questions, let us know in the comments. We'd be happy to share more.
You can also follow along on my house-raising journey on Instagram.
We've got a ton of design advice, home improvement tips and so much more waiting for you. Click the link and check out the rest of our cottage living content.