The Complete Guide to Opening Your Cottage
It's finally time to open the cottage, and we've put together the ULTIMATE guide, including a comprehensive checklist, which you can print or save to your phone.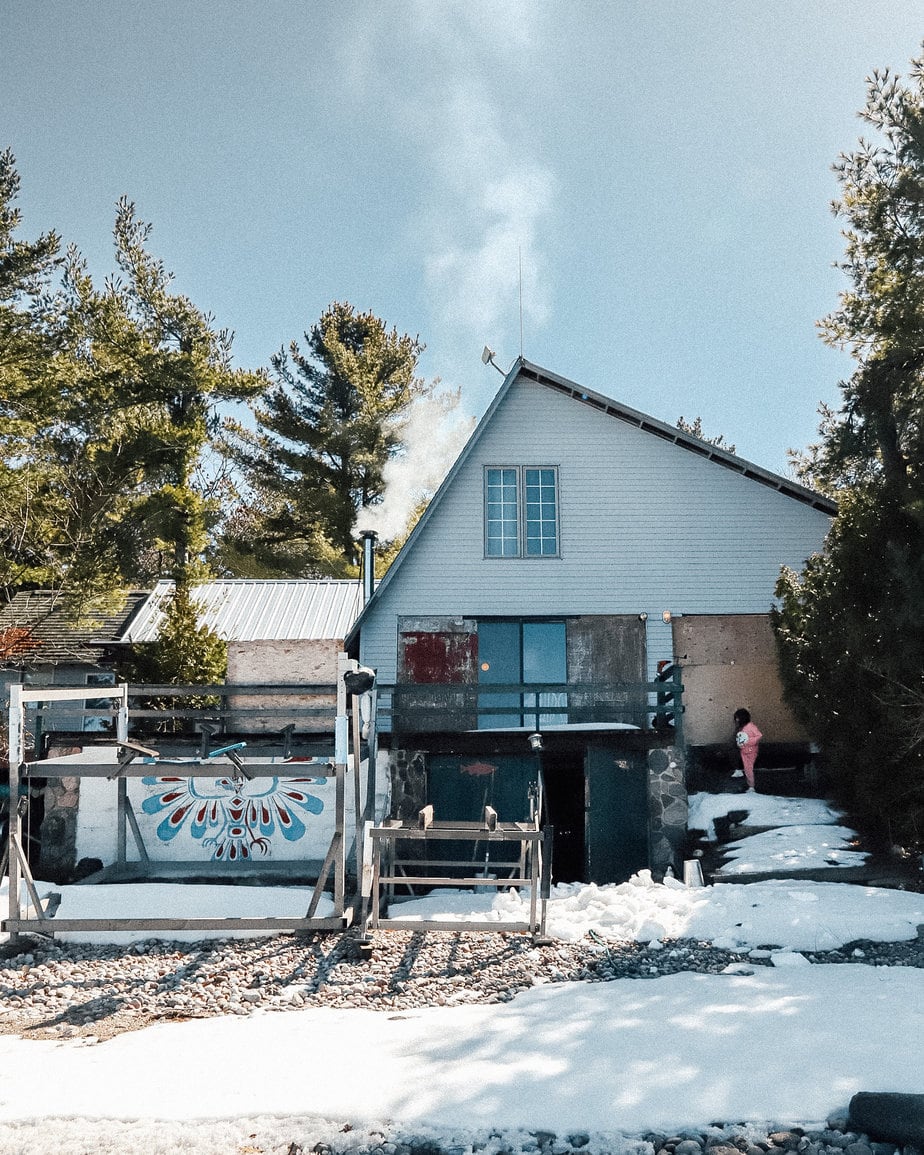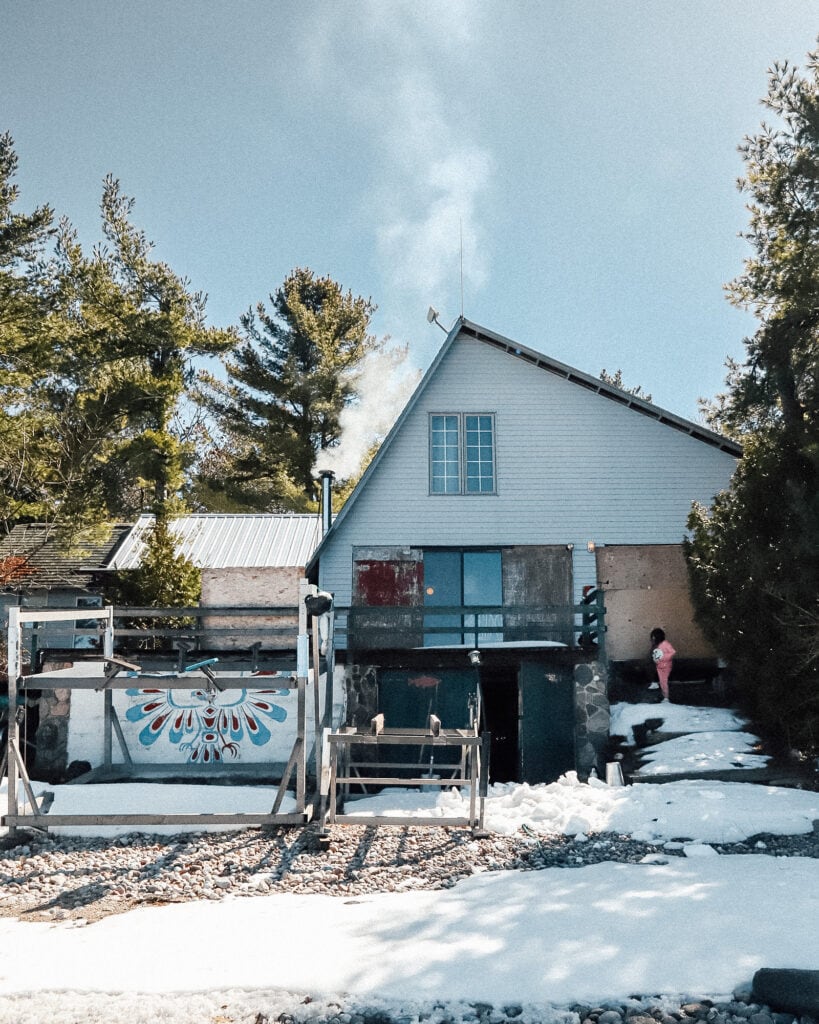 It's that time of the year, May two-four is right around the corner, meaning it's time to open the cottage for the season. But after a long winter, there are a few things you need to do before the fun can start.
This is why we've put together an easy-to-follow guide to open your cottage, and we're sharing a printable cabin checklist.
I grew up at the cottage, and every year my parents would open it for the summer, going through the same steps I'm sharing with you. We would look forward to the opening weekend when we'd spend every possible second at the lake, fishing and catching up with our cottage friends again.
This year my parents returned from Florida a few weeks early so I went with them, and documented as much as I could to share with you. So whether you're a new cottager who inherited their family cottage, bought your first cabin, or maybe you just want to open it yourself. Which means you might have some questions first.
The Complete Guide to Opening the Cottage
We know the opening weekend is a mix of emotions, you are excited to finally spend time there, anxious because you know how much needs to be done and you hate the thought of forgetting something important. So hopefully this checklist will ease your mind, and help make opening weekend easier.
What Does Opening a Cottage Mean?
Opening a cottage or cabin means you are preparing it for the season or seasons ahead. It usually consists of checking for damages, turning on the utilities, and fixing anything that happened over the winter months. It's making sure your cottage and everything in it are working properly for you and your family.
Why is a Cottage Checklist Important?
A cottage checklist is important to guide you through opening weekend, but also ensures you're not missing an important step that could cost you a lot of money and time to fix. Keep reading to get our free printable.
Preparing for the Cottage
Before you even head to the cottage or cabin, you'll want to make sure you're absolutely ready,
Call the electricity company and have your service turned on.
Call the phone, television, or internet company to have services turned back on.
Buy any cleaning supplies, batteries, and filters you need.
Check insurance coverage on the cottage, car, and boats are all up to date.
Look at the weather before you leave in case of storms, heavy rain, or wind.
Don't forget your keys for the cottage, shed, and anything else you may need.
Grab the tools you'll need in order to open the cottage.
Want to know what to pack for the cottage? We've got you covered. Here are all the things to bring to the Lakehouse.
Arriving at the Cottage
Exterior Checklist
The first thing you want to do when you arrive at the cottage is to survey the area.
Do a walk around the property looking for damage that was done over the winter, like falling branches, electrical lines or phone lines, and damage from critters like mice or squirrels.
You will want to look at your roof (shingles or steel), missing pieces, and damage from falling branches, and wind storms.
Check the soffits (the soffit is the material beneath the eaves that connect the far edge of your roof to the exterior wall of your house for any openings where critters could gain access to your attic.)
Check the windows for cracks, leaks, and fogging, and check the calling around the windows for integrity
Inspect the chimney, and look around for any structural damage or critters that may have gotten in before lighting a fire.
Next, you'll want to look at the siding for damage, missing pieces, and gaps. Inspect windows, doors, and screens for damages like cracks and tares. Lastly, check the foundation that you have concrete, block, or pillars, and check for damage such as cracks from this year's frost or water freezing damage.
Open the Window and Door Coverings
Now that you've finished inspecting the property and outside of the cottage, it's time to open the window and door coverings.
Every year we choose to install sheets of plywood over the windows and doors to not only prevent break-ins but to protect the cottage from the damage caused by winter storms.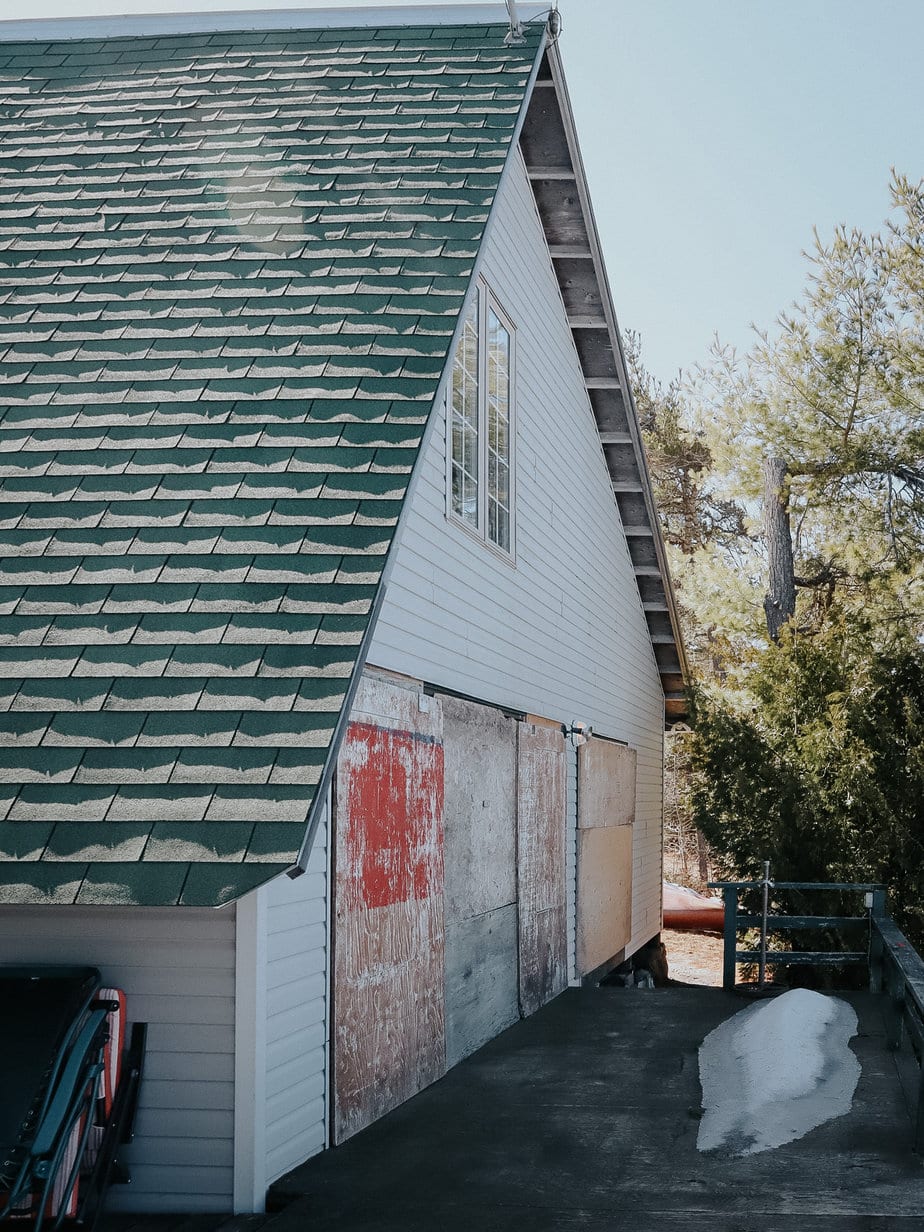 Interior Checklist
Once inside you will want to inspect the cottage for water and critter damage.
Start by opening cupboards, closets, and dressers for mice poop, and nests. If you see mice droppings, clean up the area and set traps.
Note: Squirrel damage can be severe, while mice might just be droppings or a small nest.
Check inside for water leaks, mainly around windows and doors. Also around the chimney if you have one.
Start a fire, checking to make sure nothing is wrong with the fireplace or chimney. This will get the heat going if you don't have a furnace.
How to Turn on the Water
Turning on your water is most likely your next step after heating the cottage.
Depending on the water system you have, you'll start by turning on the main valve.
If you have well water or a sand point, you will need to look for a switch above the water pump and turn that on.
Next, find power switches for the pump or main breaker and turn them on.
After a few minutes turn on your faucets and wait for the water.
Note: If you have a sand point or well water, you will have to prime the pump.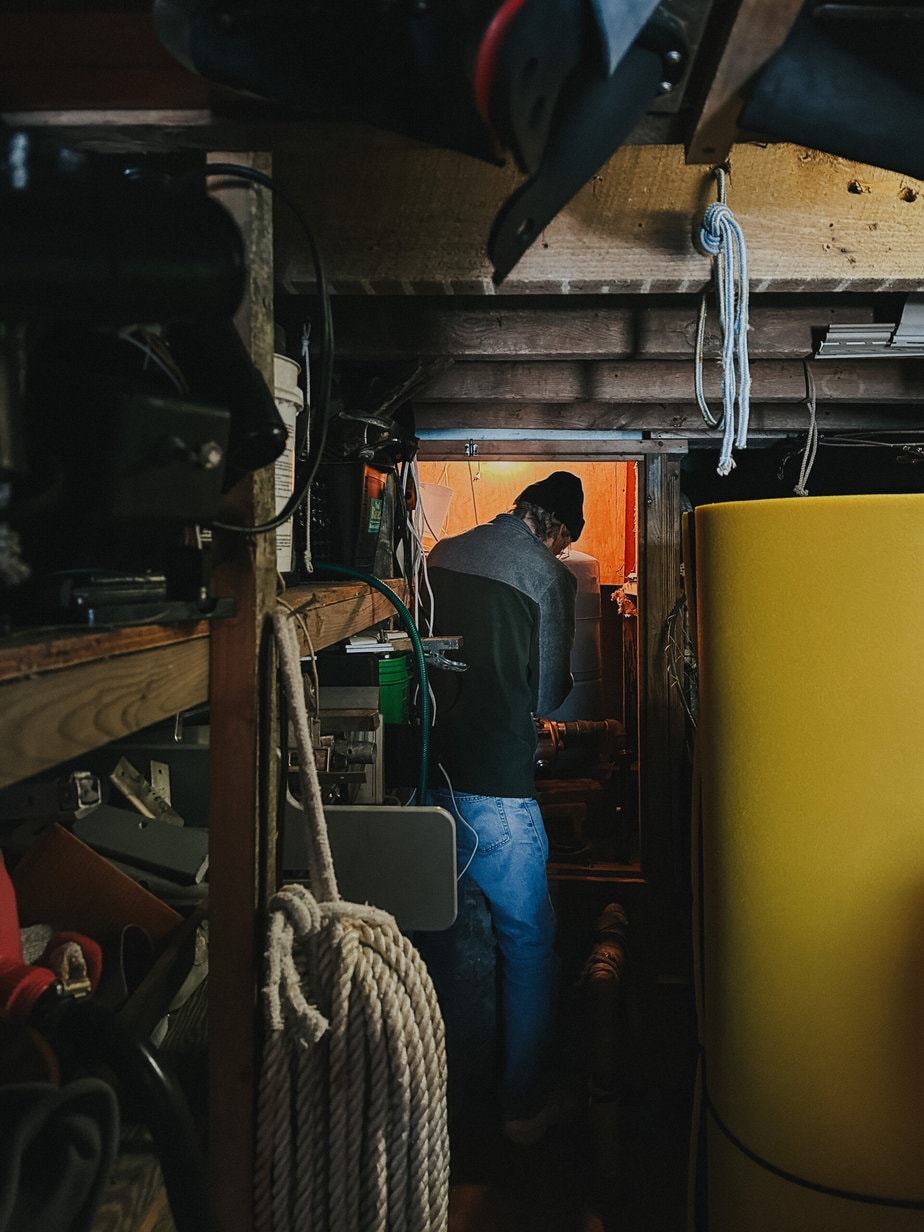 Once you've made sure there are no damages or you've made a plan to fix the damages, turned on the electricity, inspected the interior of the cottage, and turned on the water. You can now enjoy being at the cottage. We usually spend the rest of the weekend slowly cleaning and dusting each room. While making sure to enjoy ourselves, with a walk in nature, or make plans for the upcoming cottage season. Whatever you decide to do, we hope this helped make a seamless opening weekend.
If you have any questions or tips you would like to share, leave them in the comments! I'd love to hear your opening weekend stories too. Don't forget to follow along on Instagram for daily life at our cottage and cabin.