The Best Lightweight Garden Hose
Over 27,000 Amazon customers, all rave about this lightweight garden hose. And the best part is it's under $60 and has a lifetime guarantee!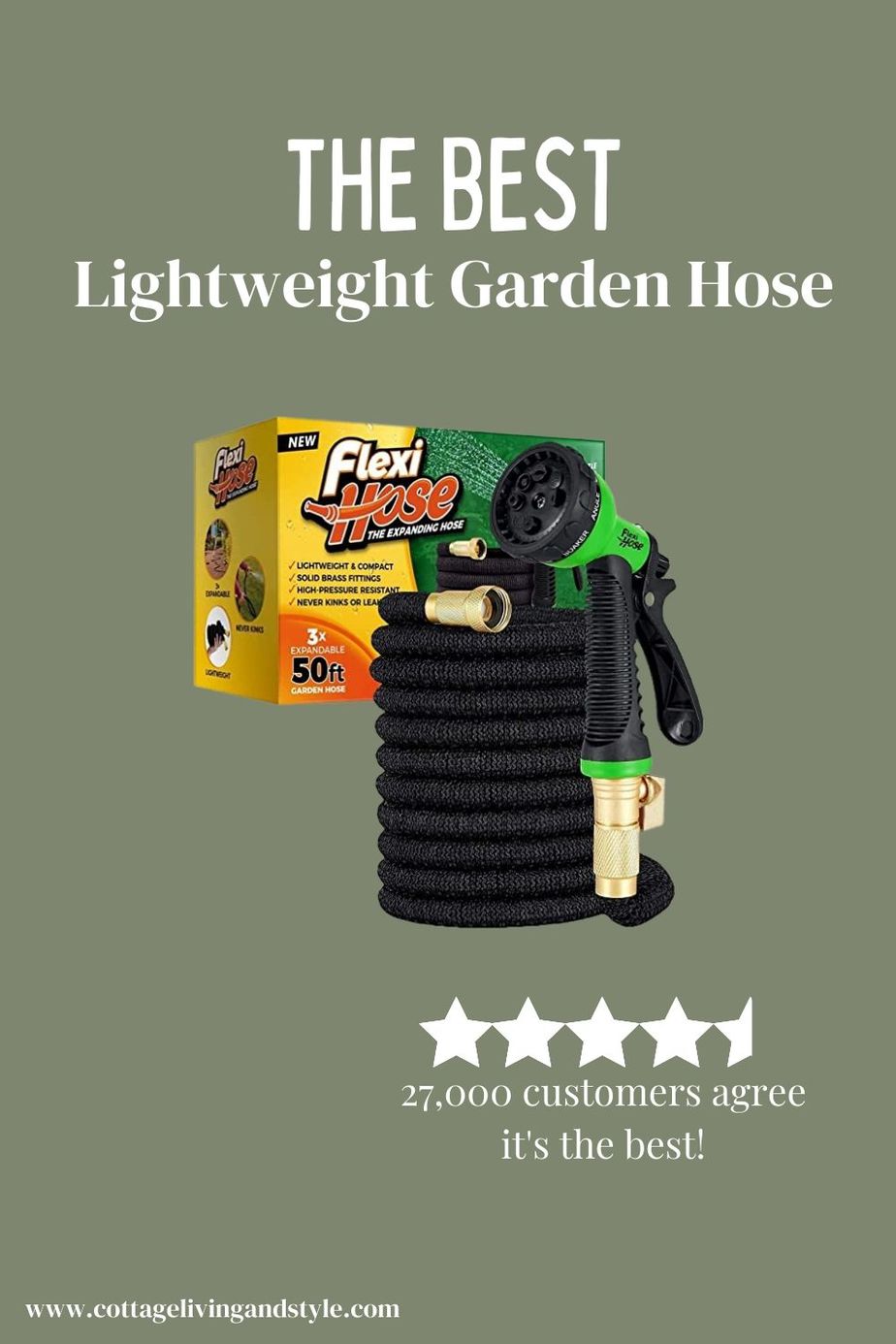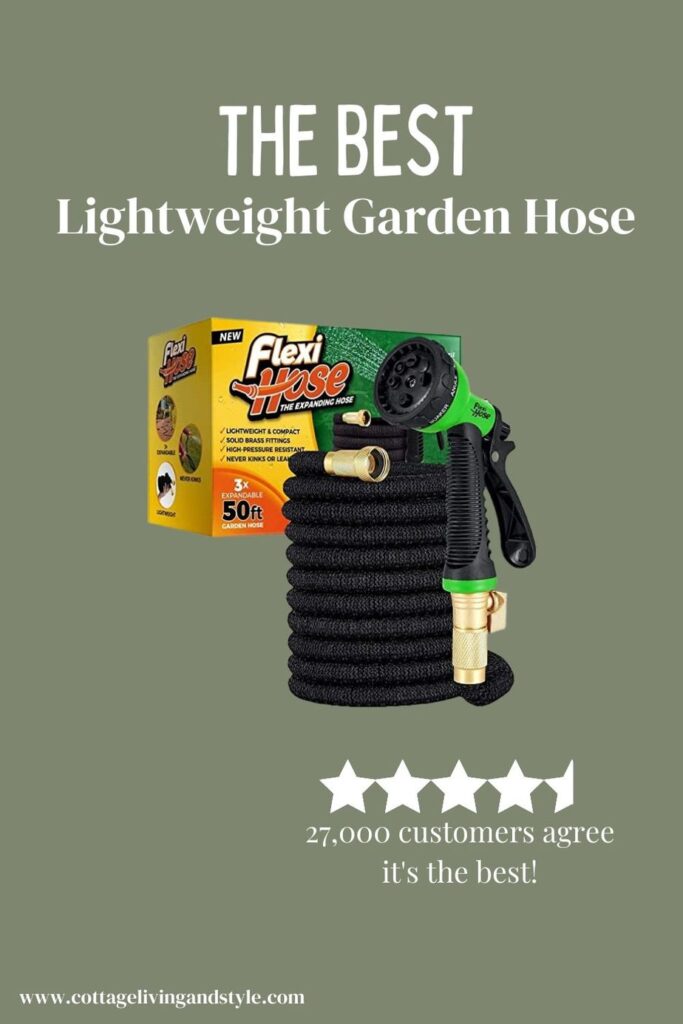 Products in this article, are independently selected and featured editorially. If you make a purchase using these links we may earn a commission.
If you have a property with grass or a garden then you either own a garden hose or you're looking to buy a new one. Either way, you've come to the right place. We're sharing the best lightweight garden hose and all the facts because trust us, you're going to want it!
This spring we were outside planning our backyard and we realized it was time to buy a new garden hose. The old one was bulky, heavy, and stiff. It wasn't easy to use and the reason I avoided watering our yard most days. So our team decided we would test out one of the best, if not the most loved lightweight garden hose from Amazon. Actually, determine if it was as good as they say.. and here are our thoughts.
What Makes the Flexi Hose the Best Lightweight Garden Hose?
The Flexi Hose is one of Amazon's top sellers in the Patio, Lawn, and Garden section. And at $52 it makes this hose affordable, even more, if you buy it on sale. It comes in several different lengths from 25ft, 50ft, 75ft, and 150ft.
But the best part is it expands to almost 3 times the extension, with standard water pressure. Then it shrinks back to the compact length when the water is turned off and drained from the hose.
Plus it comes with a solid 3/4 inch brass connector making sure the garden hose fits with your typical garden tap.
"The hose and nozzle performed great. When watering it stretches as you need. When done just let the water out of the nozzle and it goes back. No tangles or knots etc. Love it," wrote one five-star reviewer. "I've seen hoses like this on TV for years. I was a skeptic, but no more! It was like working with rope, but better." added another shopper.
The Flex Hose with an 8-Function Nozzle
This no-kink garden hose is perfect for the cottage or cabin. Comes in lengths of 25 – 150 ft.
Even though the garden hose has a lightweight construction (weighing 2.8 pounds), it can and will withstand years of use. Its elastic outer fabric with 4 layers of latex protects the inner tube from punctures, rips, or tares.
The 8-function spray nozzle is a favorite of many customers, allowing full control at your fingertips for no extra cost. We love when products come with everything you need to use it!
On top of that, The Flexi Hose has a lifetime guarantee. Which makes it one of the best choices for anyone looking to purchase a reliable and trustworthy garden hose. With proper care, this lightweight hose will last a lifetime.
Quick Facts about The Flexi Hose
Incredibly lightweight at 2.3 pounds
Easy to use
8-function spray nozzle included
27,000 customers highly recommended
Affordable for only $52
Has a lifetime guarantee
Easy to store
Expands 3 times its size with standard water pressure
Comes with a 3/4 inch solid brass fittings
Lead-free
Double latex core
Does not Kink!!
Can I leave the Flexi Hose in the Sun?
Like, other garden hoses The Flexi Hose will weaken. So to prevent any holes or breaks in the hose itself, store it in the shade. Remember if you live in a seasonal climate to be aware of any drastic weather changes so you can bring your hose indoors.
Where do I buy The Flexi Hose in Canada?
We loved purchasing directly through Amazon, with its Prime shipping it showed up the next day. Also, you can always follow along on Instagram, as we share whenever The Flexi Hose is on sale.