B. Beautiful Studio in Toronto
Over a month ago I booked an appointment to get my eyebrows microbladed and I planned on giving a more detailed look into Toronto's newest beauty studio. Due to the current pandemic, my appointment was put on hold and we weren't able to reschedule just yet.
However, I do want to tell you about an event I was invited to in February at the B. Beautiful Studio. I was delighted I got the opportunity to get my eyebrows tinted by Brittni who is the owner of this adorable beauty studio.
One of the amazing things about the salon is that it's a one-stop-shop for all the best beauty treatments. You'll be able to get your lashes done, eyebrows waxed and book a face detox all in one place. Not to mention that Brittni has been trained by the best in the art of brow design, permanent makeup and Microblading. She has years of experience and even does brow correction and permanent makeup removal.
My first experience getting my eyebrows professionally tinted was fabulous and I got so many compliments on them. Brittni is down to earth, honest and a true professional when it comes to her studio. We got to talking about her training in LA, the luxurious products she carries and her commitment to donating $5,000 to Rethink Breast Cancer.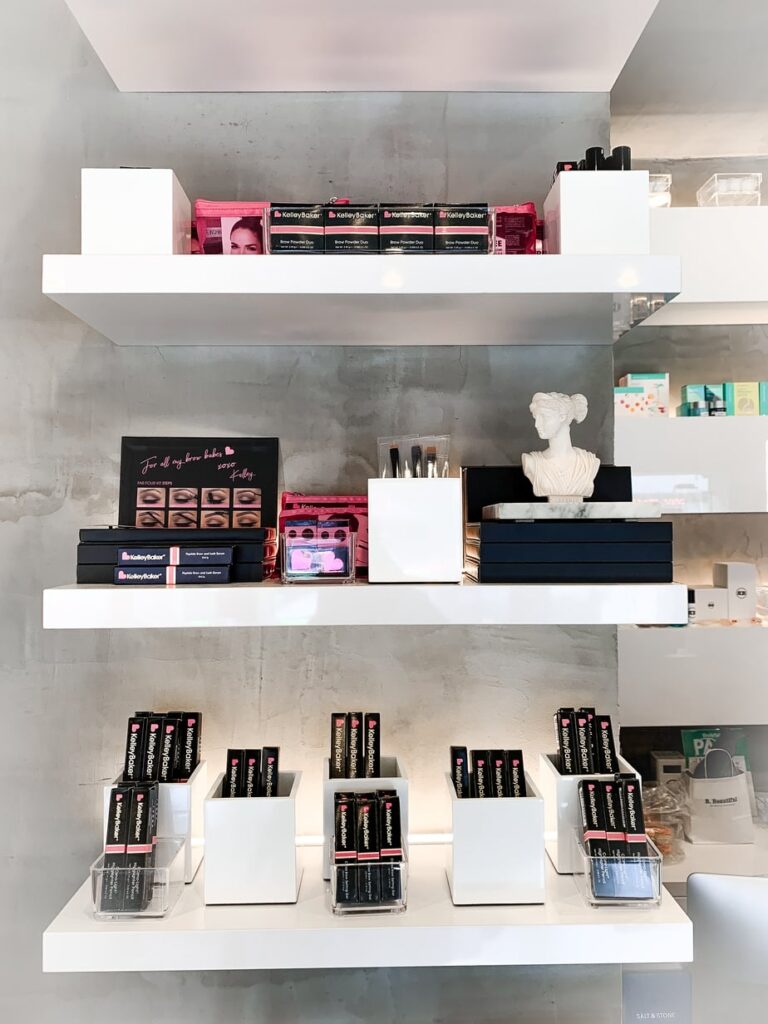 Supporting the Cause
"Cancer can be a long and hard battle. Your small investments over time will make a world of difference!"
If you book at High Definition Brow service from now until October 2020, 50% of the proceeds will be donated to Rethink Breast Cancer.
In June, 10% of the proceeds from all microblading services will also be donated.
B. Beautiful Studio is also giving 10% off microblading services for any woman in Rethink's network.
note
During this time at home, B. Beautiful Studio is still taking online orders and doing gift certificates. Some of my favorite products are the Gua Sha, GrandeLASH lash-enhancing Serum, and the Pathology Restoring Night Eye Patches.
More local shops you should know about:
+ Where to get the perfect tan