This Ontario Wellness Spa will make you feel like Royalty in Cottage Country
This is a complete Ste Annes Spa review, complete with everything you need to know before booking a stay at this all-inclusive spa resort.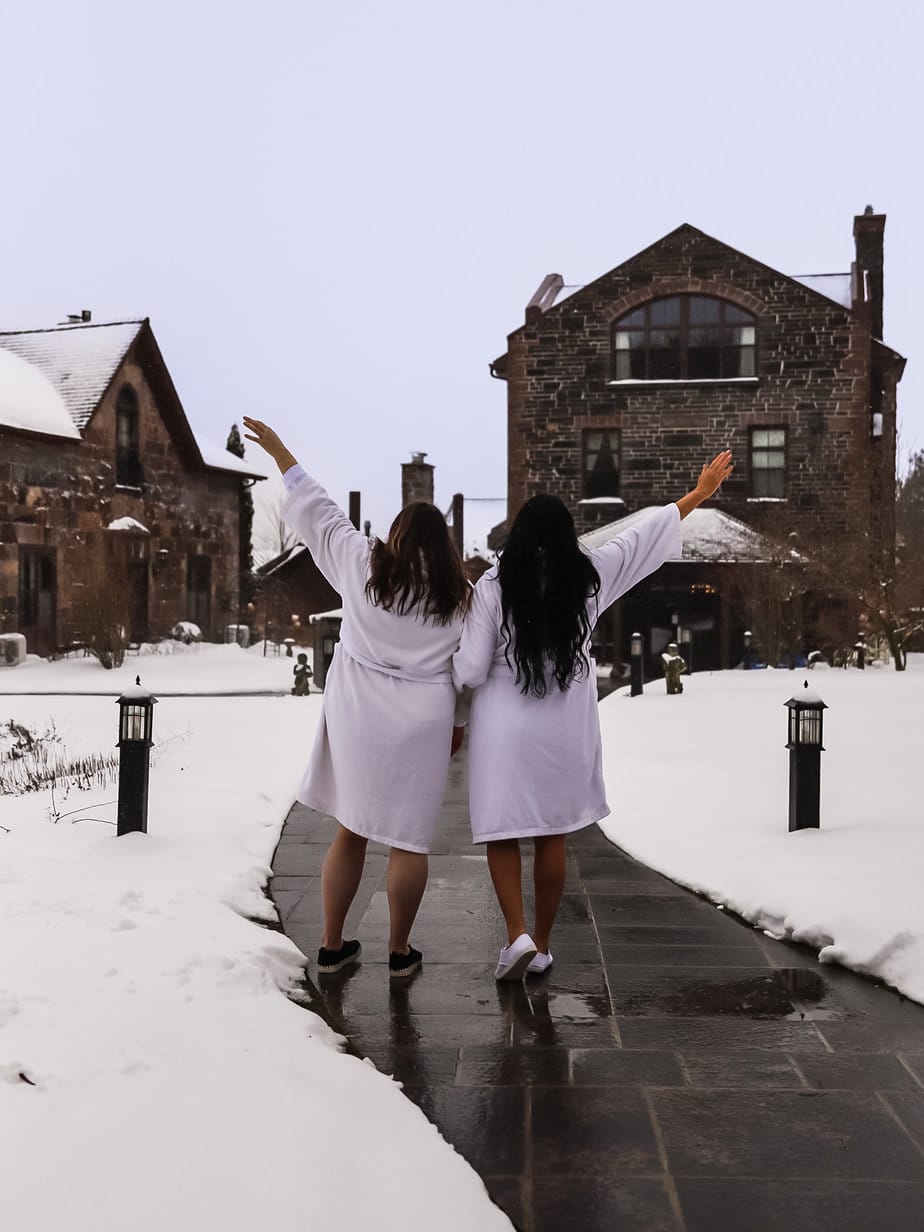 Last week, we had the opportunity to visit the beautiful Ste. Anne's Spa is located on a quiet country road in the heart of Northumberland's rolling countryside and a short 90-minute drive from downtown Toronto
Ste Anne's Spa is an all-inclusive health and wellness resort that is vastly different from others of its kind. Built-in 1858, this heritage fieldstone country castle has been home to many prominent families over the years including the Masseys, Jaunes, Keelers, and Blaffers. In June 1981, purchased by the Corcoran family, the property was lovingly restored and turned into the beautiful Ste. Annes Spa we recently experienced.
Keep reading to find out the full Ste Annes Spa Review and answers to all your questions.
Ste Annes Spa Review and Guide
From the moment you arrive at the facility, from the extremely well-directed signage, heated gravel walkways, and welcoming staff, you can instantly feel that even though this historical palace has evolved over time, the feeling of family and happiness is still first and foremost.
Ste. Annes Spa is an all-inclusive wellness destination. While day passes are available, we highly encourage those visiting to book a two-night stay to fully be able to experience all the grounds have to offer.
Some of the on-site offerings include:
What to Expect from Ste. Annes Spa
Meditative and therapeutic hydrotherapy pools
Full fitness facility
Boutique
Bakery
500 acres of rolling fields, forest, and trails
English garden fire circle
Rose garden
Nap hammocks
Many tranquility gardens including garden patios and zen gardens
Guided meditation rooms
Daily yoga and meditation classes
Eucalyptus steam room
Variety of spa services
Full-service accommodations
Full-service dining
As an all-inclusive destination, your package includes complete access to all facilities, delicious country cuisine from award-winning chefs, and an allowance to use towards any of the rejuvenating wellness classes and spa treatments. The spa encourages you to remain in your bathrooms for the entire visit, even when having a delicious 3-course dinner! If your robe becomes wet at any point during your visit, you can swap it out for a fresh one at no extra cost at the reception desk.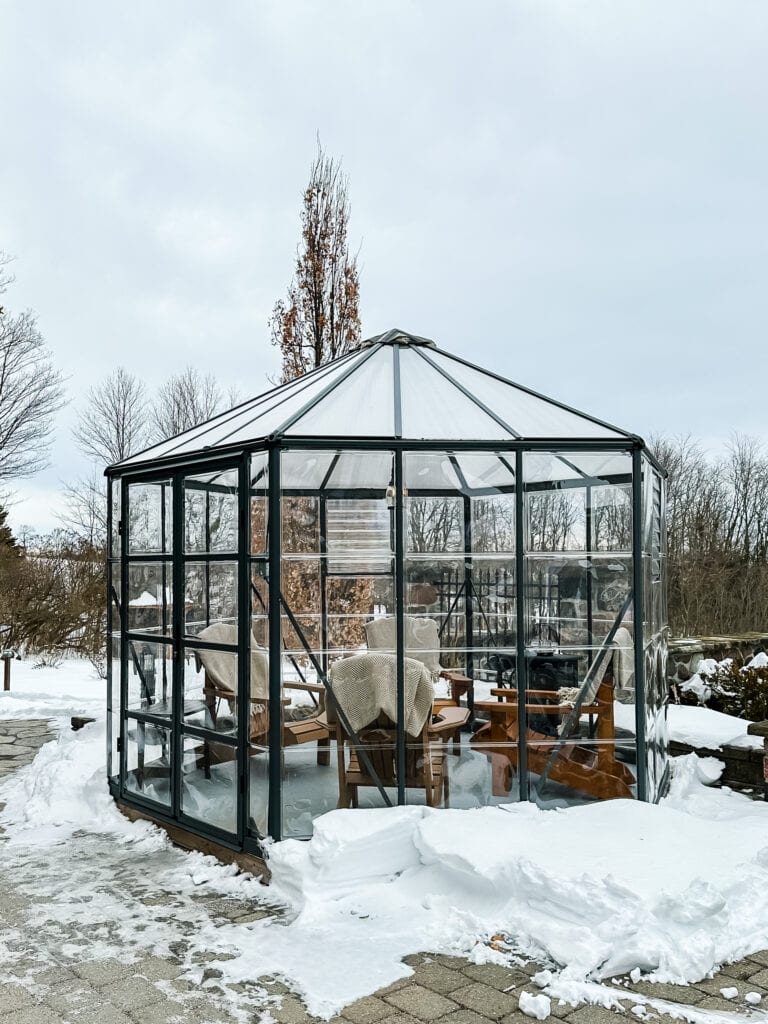 While roaming the indoor facilities, you can grab infused water, locally brewed tea and coffee, fresh produce, and homemade granola at every turn to fuel your bellies between meal services. All of the teas and baked goods like the granola are made locally at their bakery which we will mention a bit later!
Accommodations
St. Annes Spa has several group cottages sprinkled across the 500-acre property, including a few rooms and suites located in the Main Inn. The facilities have something for everyone, whether you are visiting as an individual, a couple, or a group. Everything at the spa is within access, including a shuttle service to get you to and from the cottages located 1 kilometer down the road. Each cottage or suite contains environmentally friendly amenities (Ste. Annes shower gel, shampoo, and conditioner) in eco-friendly shower containers.
For our visit, we had the pleasure of staying at the Maison Sante – The Nook. This cottage is located at the farthest end of the property but is still only a short 15-minute walk or a 2-minute drive to the Main Inn. The private accommodations have had 2 separate bedrooms, hide a bed for additional sleeping space, an outdoor deck, and a full yard. It has a full kitchen, and living space and is directly connected to the gym. Did we mention it has a private hot tub that is shared between the two sides of the cottage?
Dining
We all know that food is the way to most people's hearts, and I guarantee you will not be disappointed. The food is crafted with farm-to-table in mind and the dining room offers breakfast, lunch, afternoon tea, and dinner menus that offer guests simple country cuisine that is elegantly designed to intrigue, delight and nourish your body. Each meal period offers options for all dietary concerns, including dairy, egg, vegan, gluten-free, or vegetarian.
One thing that most impressed us during our multiple dining experiences was Ste. Annes Spa afternoon team. Those with allergies or dietary concerns were offered identical options for each of the three tiers of the tray. For example, Ashley's tray had all egg-free sandwiches, desserts, and scones but were exact replicas of Stephanie's sandwiches. Having dined at many places in our lifetimes, this little touch is seriously impressive!
Here are some of the wonderful menu items we had there:
The Spa
Wellness is at the core of what Ste. Anne's spa has to offer. The various wellness experiences are an integral component in relaxing the mind, body, and soul. While visiting, each of us was able to experience a different spa treatment as part of our package.
Stephanie's Treatment
I actually decided on a seaweed body wrap because it was a treatment I'd never done before. And it did not disappoint! The treatment was amazing and I can't wait to book it again. This particular treatment starts with a full body exfoliation with a dry brush (that you get to keep). Then followed by a warm seaweed masque that's gently massaged into your body, and wrapped up to let the seaweed do its magic. While it sits, you get a head, hand, and foot massage, which I fell asleep from. The next step is to get up and shower the seaweed mask off your body, and lay down again to get shea butter and essential oil massaged into your skin. This allows your skin to get the full benefits of moisturized and glowing skin. I can't recommend this treatment enough!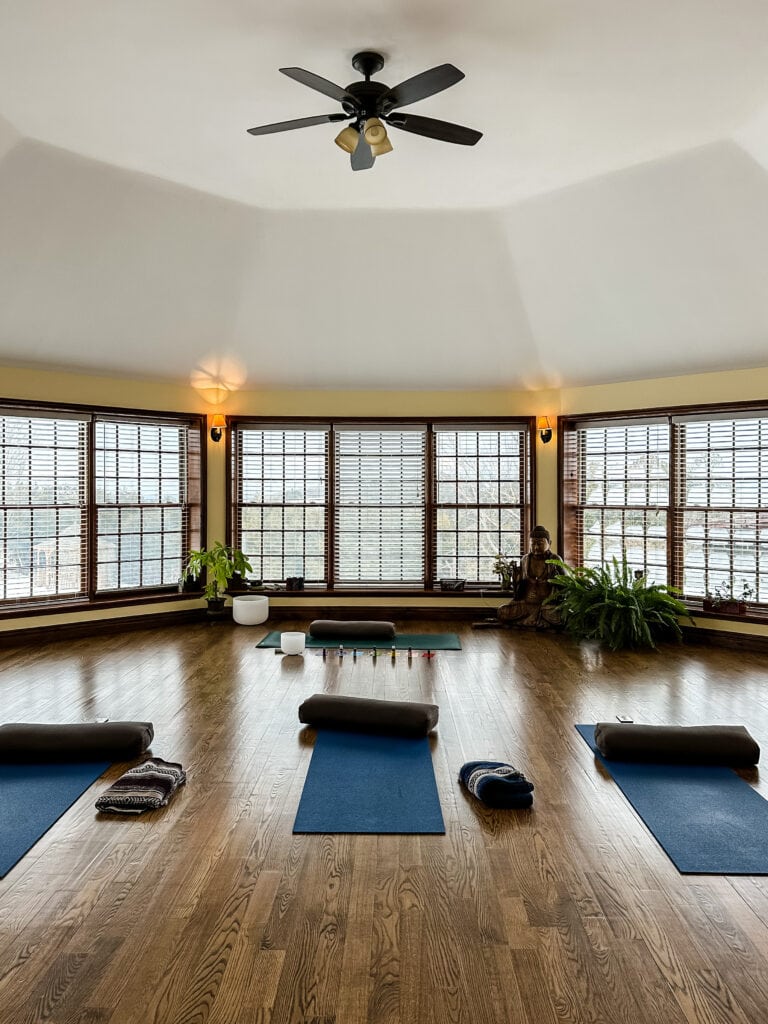 Ashley's Treatment
Ashley received an aromatherapy relaxation massage during her visit. Rachel, her Registered Massage Therapist provided what Ashley now refers to as the best massage she has ever received. At the start of the service, you had the chance to choose between four aromatherapy scents (lavender, peppermint, lemongrass, and vanilla). The scent you choose is then mixed into the hot massage oil during the entire service. During the relaxation massage, every limb, including each finger and toe is gently massaged and when you leave, you will actually feel like an entirely new person.
A massage and seaweed wrap, not your style? Don't worry! The spa offers an extensive list of restorative experiences and we know you will find something that works for you personally.
Bakery
Located at the end of the street leading into the spa facilities, the onsite gluten-free bakery is complete with take-home meals and even a food truck in the warmer months that serves up tasty classics with a Ste. Annes twist.
We stopped at the bakery on our way out to stock up on fresh granola, vegan scones, and tea; all made on-site! Most of the sweets enjoyed during the afternoon tea service can be purchased here for take-home. We think this would be the perfect spot for a solo traveler on a writing assignment to relax, sip coffee and focus.
Other Important Information
Now that we've gone over our Ste Annes Spa review, we thought it was important to share some other information and answer questions.
Check-in time for overnight guests is 4:00 PM and check-out is 12:00 PM.
If you are staying overnight, you may arrive as early as 2:00 PM and begin to use the facilities.
A locker is provided with state-of-the-art key technology to store some belongings while you wait for your overnight accommodations to be ready.
For day spa use only, you can arrive at 8:30 AM and stay until 6:00 PM.
Reservations can be made online, directly through the spa, or by calling their toll-free number. A $150 per person deposit is required at the time of booking.
Outdoor meditative therapy and hydro pools are open until 10:00 PM for those staying overnight so you can enjoy the blissful spaces, even after dark. Those wishing to use the facilities must be 16 years of age or older.
While the Main Inn is not pet friendly, some of the cottages do allow your furry friend to stay overnight with you.Spa therapists are trained in the utmost level of privacy and nudity, so for most services, you should feel confident and comfortable removing your suit and attending your spa service, nude.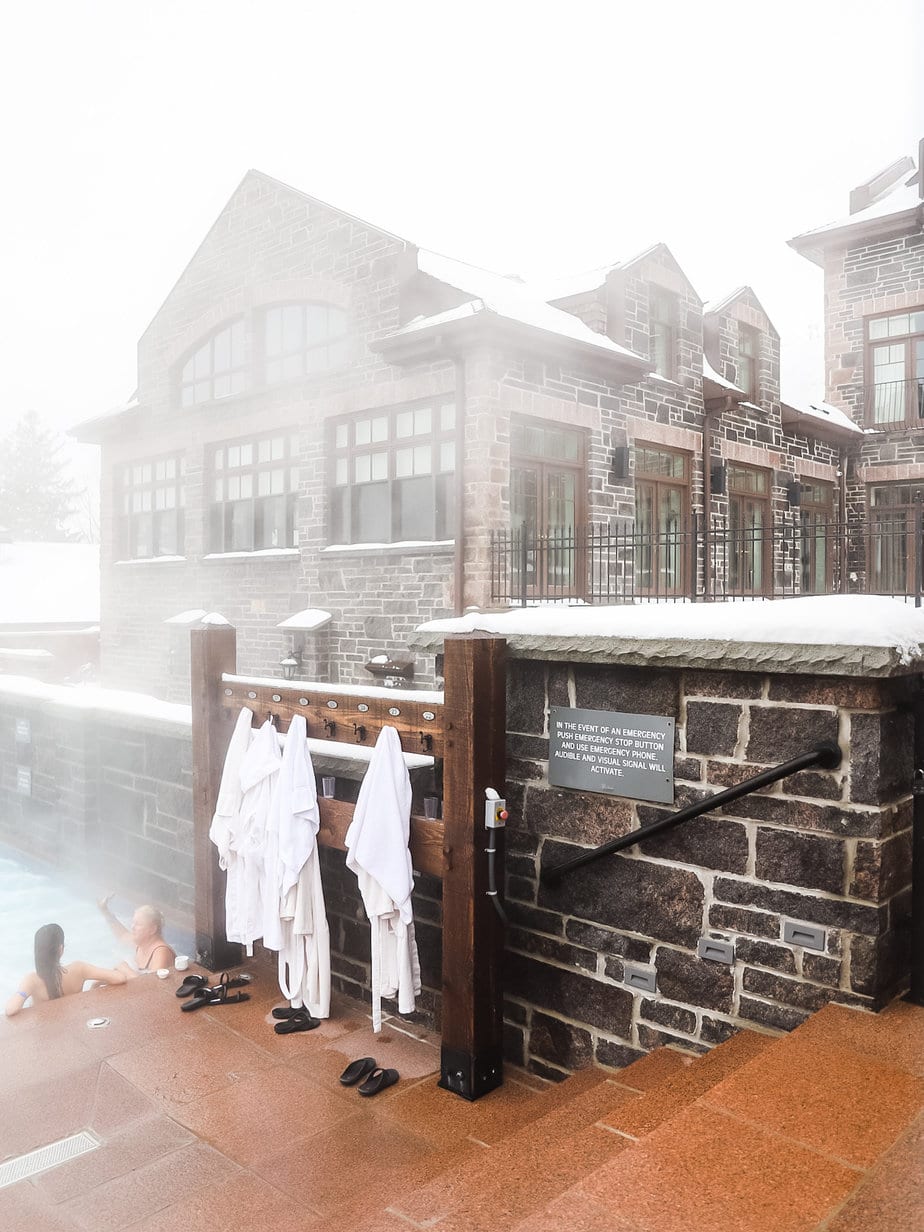 The spa is not licensed for alcohol service, however, you are welcome to bring your own into the main facilities for meal services or into rooms and cabins.
So now that you've read the full Ste Annes Spa review, are you ready to book your stay?
Have you been to a Nordic-style spa before? We would love to hear about your recent experience!
Which reminds me, Ste. Anne's Spa is located on the traditional territory of the Mississauga Anishinabeg.
They respectfully acknowledge that the Mississauga Nation is the collective stewards and caretakers of these lands and waters in perpetuity and that they continue to maintain this responsibility to ensure their health and integrity for generations to come.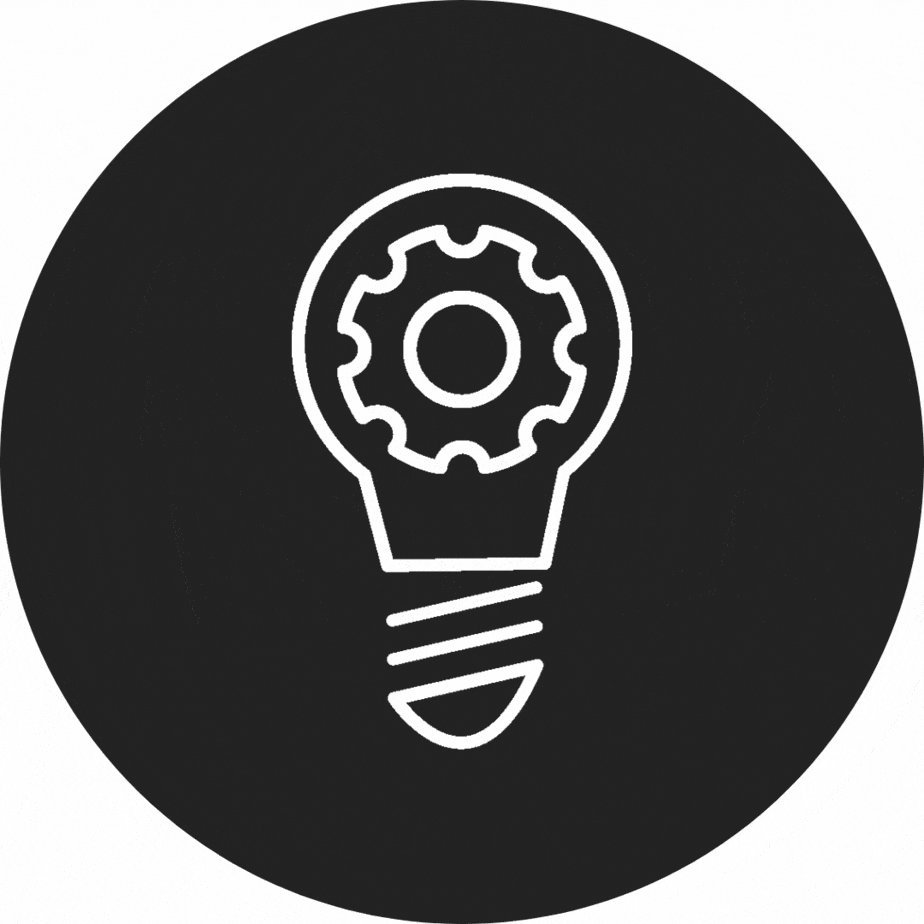 FAQs about cheesecloth