Solo Travel Guide: Toronto
If you're wondering what things to do in Toronto alone, this article is for you! We're sharing all our favorite places to eat, stay and see. Plus a 3-day itinerary for everything you want to see in Toronto alone.
Have you heard the term "Bleisure"? While not a new concept, adding on a day or two of solo travel onto a business trip when attending a conference or work event in a previously unvisited city is majorly trending!
Solo travel is special. What's better than seeing the things YOU actually want, eating at the places you've been trying to try, and pre-planning a day or two of perfection?
Toronto is the perfect city and a great place to spend a few days exploring on your own and is actually considered one of Canada's safest cities to live and visit! Today's post explores and answers all the questions you may have about things to do in Toronto alone, whether flying in solely for pleasure or extending your business travels by a few days.
Getting to downtown Toronto has never been easier. Flying into the Toronto islands airport/Billy Bishop will have your feet on the ground in downtown Toronto minutes after landing thanks to the convenient underground tunnel system. Views of Lake Ontario and the CN Tower can be seen as you fly into this perfectly located airport. We love flying Porter Airlines because of its many convenient flight locations and times. If you prefer to fly into Pearson International Airport, getting into downtown Toronto is so easy thanks to the train system! Trains to Union Station (located in the heart of downtown) take only 20 minutes and even a first-timer can navigate the system with ease.
Keep reading to find out all our tips for things to do in Toronto alone!
Things to Do in Toronto Alone
To make the most of your day trip to Canada's largest city, pre-planning is a must! We've rounded up the best places, the best things, and our favorite spots to visit on your next solo trip. The greater Toronto area has so much to see and do, so we wanted to highlight our favorites and main attraction locations, as well as a few hidden gems we think you will love!
The Royal Ontario Museum, or ROM as the locals call it, is a solo travelers paradise. The museum, established in 1914, showcases art, culture, and nature from around the world. It is one of North America's top 10 cultural destinations with a world-class collection of over 13 million works of art. The museum also frequently has rotating shows from other parts of the world, so you can visit time and time again and experience something new.
The Art Gallery of Ontario, or AGO as the locals call it, is the largest art museum in North America with over 1 million visitors yearly. With over 120,000 works of art in their permanent collection that range from contemporary to cutting-edge, there really is something for everyone to enjoy. If you are under 25, admission is FREE, always!
This "castle in the city" is located in midtown Toronto and is a true treasured heritage landmark. Considered one of Toronto's top tourist attractions and hospitality venues, with over 650,000 visitors yearly to the property and gardens, it should definitely be added to your Toronto bucket list! While onsite, visit the current exhibits, dine in the world-class steakhouse, or walk through popular movie scene locations!
High Park is Toronto's largest public park with hiking trails, playgrounds, lakes, and even a zoo! High Park is also known to many as the cherry blossom capital thanks to its many trees that bloom yearly in April-May. This park is an ideal place for solo travelers to get lost for a few hours in a picture-perfect place.
With more than 40 boutiques and one-of-a-kind shops, the Distillery District is a top spot to visit if you love a good shopping experience! The district is also jam-packed with coffee shops, bakeries, and restaurants so you can indulge in award winning dishes and fine dining as you stroll the boutiques. The district is also home to art galleries, and theatres, often with live music galore. This area is known as the top entertainment district.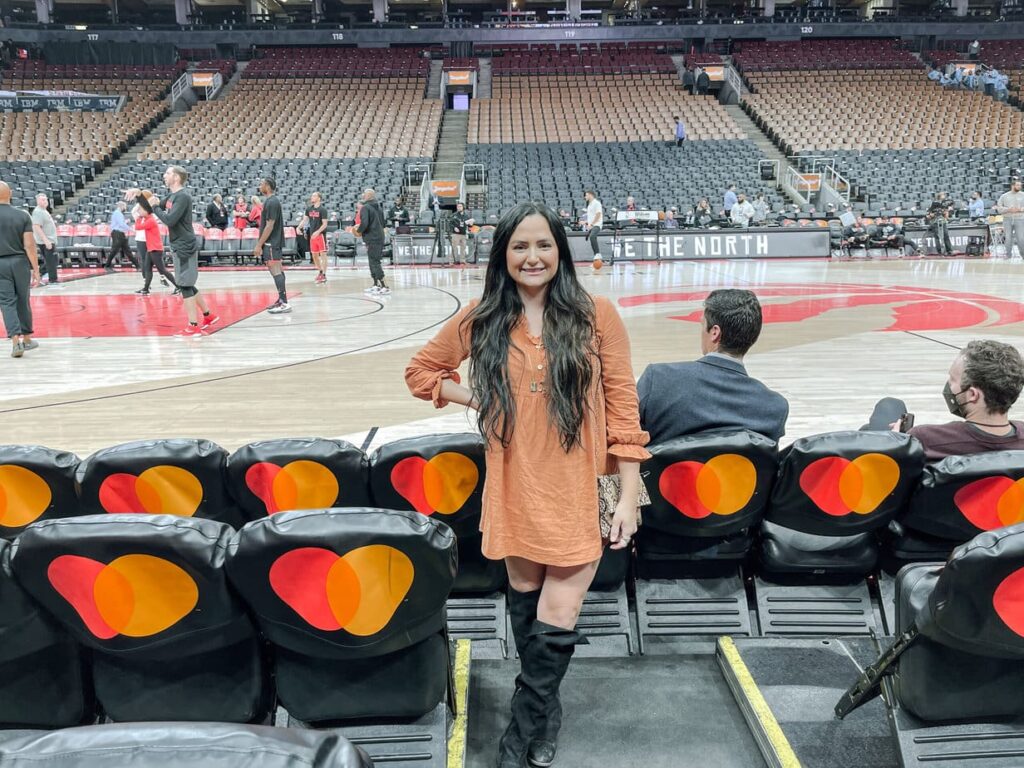 ​Rogers Centre is home to the Toronto Blue Jays and concert central! Did you know that you can get last-minute tickets to most games that are less than $50? Nose bleed section or not, we promise your ballpark hotdog will still taste just as good from high up in the stands as you feel the energy from the crowds come alive with each pitch!
The St. Lawrence Market is rich in history and culture. The 120 vendors you will find inside are always eager to greet you and showcase their craft in a premier way. The market is open daily (except Mondays) and is a must for any visitor to the city!
​Located in the heart of Toronto, Kensington Market is Toronto's most vibrant and diverse neighborhood. So come by for the afternoon, the evening, or even longer. You won't be disappointed!
Nathan Phillips Square is a vibrant, active space in the heart of Toronto. Every year, over 1.8 million visitors attend a variety of community and special events hosted at the Square, such as the Cavalcade of Lights, New Year's Celebrations, Remembrance Day Celebrations, concerts, and more. While visiting, why not take a tour of City Hall, lace up your skates in the winter months, or grab a photo with the iconic Toronto sign?
Yonge Street is Toronto's most famous street and was once called the longest street in the world by the Guinness Book of Worlds Records. Must see and dos on Yonge include a trip to the world-famous Eaton Centre shopping mall (with lunch at JOEY Eaton Centre), visit Yonge-Dundas Square for a free outdoor concert or movie, visit the Toronto Reference Library, one of the city's most architecturally interesting buildings or explore the Hockey Hall of Fame and see the famous Stanley Cup!
​The dynamic energy of this street is unmatched by anywhere else in the city. This area is the hub of some of the city's best restaurants, cafes, independent boutiques, street art, galleries and so much more. You could spend hours here with how much there is to see and do, so plan your visit accordingly!
Considered one of the trendiest strips in the city, Ossington is hugely popular with the under-30 crowd (and the 32-34 crowd in our cases). While visiting this popular spot, you must have lunch at Mandy's Salads, stop by Melanie Auld for a Spark bracelet and end your day with an incredible ice cream @cnc.eats! Trust us, you will not be disappointed!
Kids of all ages will enjoy the over 20,000 aquatic animals inside. The aquarium itself boats over 5.7 million liters of water, North America's largest underwater viewing tunnel and over 100 interactive viewing opportunities.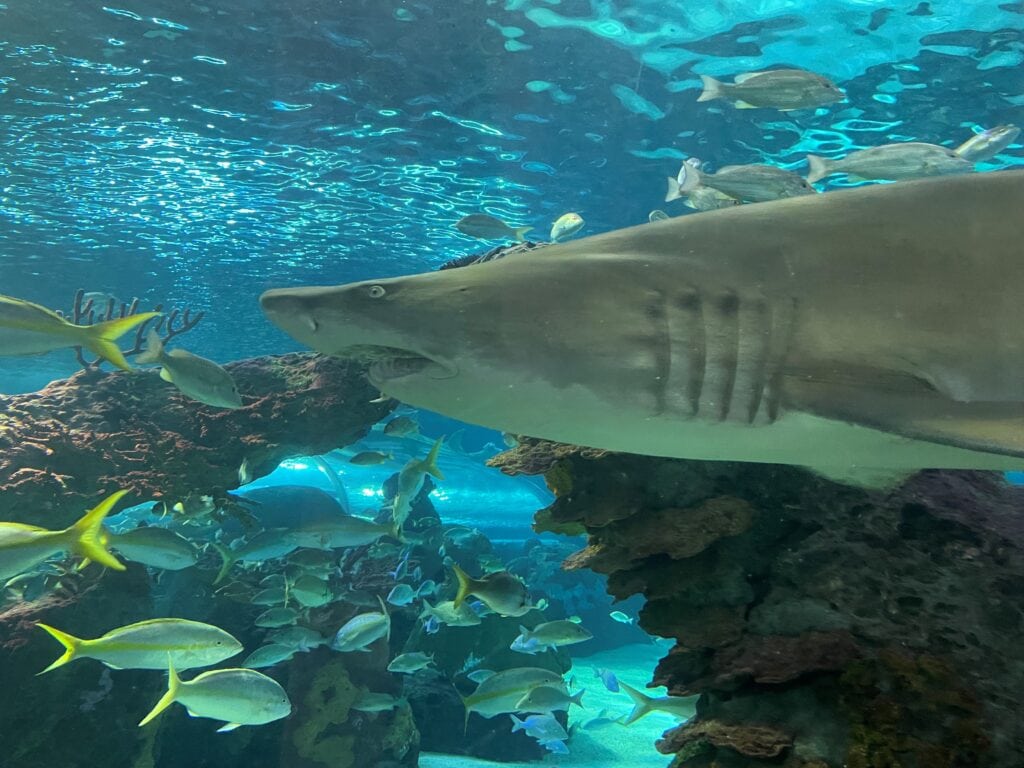 You are never too old or too cool to do touristy things when visiting a new city. Sea the Sky from an incredible height, brave the Edge Walk if you so dare, and dine at the 360- restaurant for an incredible meal and view. A quick minute on the glass floor was enough to grab the perfect, mandatory, selfie!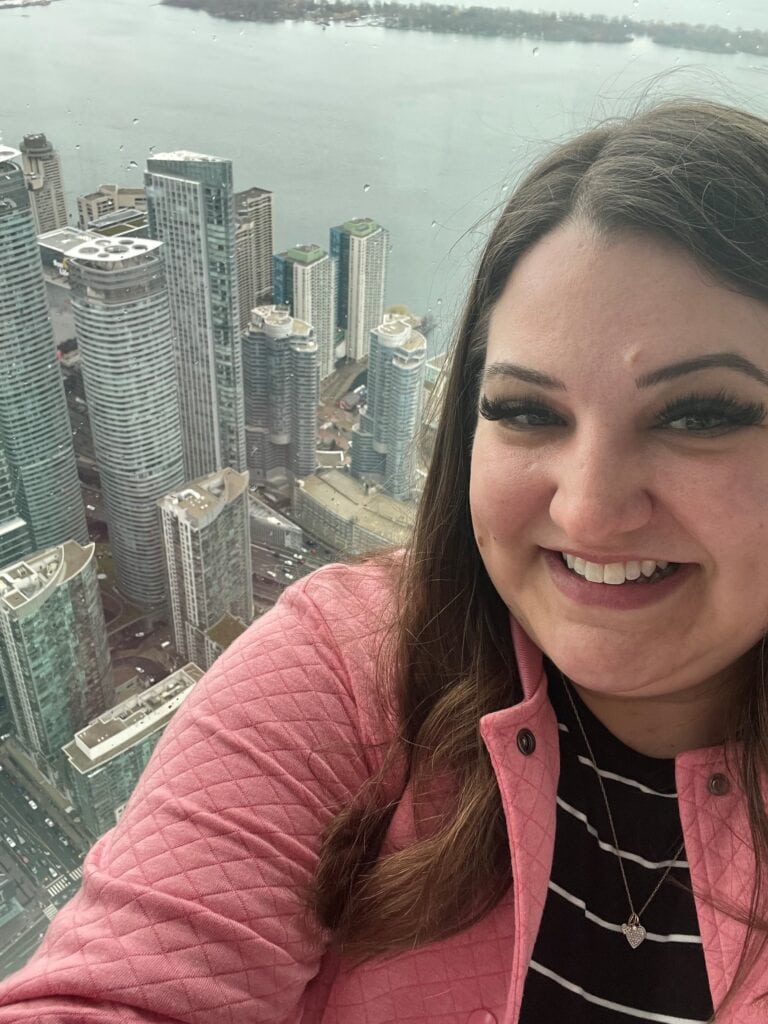 ​Fun Tip – Make sure to grab a truly Canadian treat, a Beaver Tail, located out front of the aquarium when you are done visiting that and the CN tower!
While not downtown, the Toronto Zoo is worth the drive! Easily accessible by transit or a quick 40-minute drive will have you surrounded by animals from around the world! While visiting be sure to check out the behind-the-scenes tours to get up close and personal with some really cool creatures! Did you know the best time to visit the zoo is on cooler evenings when the animals are usually the most active?
Perhaps you've visited Downtown Toronto in the past, either solo or with your family and friends and you are looking to experience something new for your next-day trip to the city. Niagara Falls is located 130km (about 2 hours) from downtown and can easily be visited by car or bus. On Ashley's most recent bleisure trip to the city, she signed up for a day trip to Niagara Falls! Using this service was the perfect way to see all that Niagara had to offer, without any of the hassles of driving/commuting and parking in an unknown location. The tour picks you up from Downtown Toronto and makes several stops in Niagara Falls, Canada's Wonderland, and Niagara on the Lake. On this perfect afternoon, Ashley rode the Ferris Wheel, had ice cream, sampled local wines, and took in the beauty of the falls. The best part of the bus tour is that it has you back in the city by dinner hour so you still have time to enjoy a wonderful meal downtown or go to a Blue Jays game!
​If any of the attractions above are now on your Toronto Bucket list, a great way to visit and save is by purchasing the Toronto Pass! This one-time purchase pass allows visitors to see the most possible in a short period thanks to a one-time purchase ticket! Check out all the amazing places you can visit while saving.
While we've only highlighted some of the top Toronto attractions, we hope these lists help you plan your few solo days in the city more easily! Don't be afraid to venture into the town outside of the busy summer months. Toronto is an excellent place to visit year-round.
Let's Recap Ashley's Two-Day Visit in May and a 3-day itinerary of what we recommend doing in Toronto.
Keep reading for more fun things to do in Toronto alone!
Toronto Itinerary Alone
Day 1
Bus Tour to Niagara Falls and Niagara on the Lake. Huge Shout out to "https://www.niagaratours.ca/" for the excellent service!
Dinner at Mandy's salads
A new spark bracelet from the famous Melanie Auld Studio
Day 2
Ripley's Aquarium Tour
CN Tower
Beaver Tails
Lunch at Joey Eaton Centre (one of our faves in Toronto)
Shopping at The Eaton's Centre
Shopping on Queen street (KNIX – IYKYK)
Day 3
Breakfast at Evviva (brunch is amazing with Mimosas)
Another great stop is Casa Loma if you have the time.
Since we know good food and perfect hospitality is likely at the top of your Toronto Bucket List, we also wanted to round up a few of our favorite suggestions for you that we know you will love!
Food and Restaurant Recommendations
Joey Eaton Centre
An appealing array of steak, pasta, and salads served with a cosmopolitan flair.
EPOCH
Serving up produced-focused dishes with seasonal flavors. Gastropub dining reinvented. They also just opened a beautiful outdoor terrace that is worth mentioning in itself.
SOCO Kitchen and Bar
Offering upscale casual dining featuring Canadian and International dishes with innovative twists! Ask for a table outdoors on sunny evenings!
Accommodations:
The Ritz-Carleton Toronto
Hotel recommendation
The Ritz-Carlton Toronto
A sophisticated, downtown retreat.
​
Hotel recommendation
Fairmont Royal York
A landmark in Toronto for a reason. Located minutes from the city's top attractions.
​
Hotel recommendation
Delta Hotels by Marriott Toronto
A classic stay, perfectly with curated hospitality in the heart of downtown.
Hotel recommendation
Shangrila Toronto
A sophisticated, luxurious retreat in the heart of Toronto.
Hotel recommendation
One King West
Historic charm, and elegance with all the modern amenities.
Well, there you have it! So many awesome ideas for things to do in Toronto alone! Which urban city should we visit and recap next? What's next on your bucket list? Hit reply and let us know!