What to Do in St. Augustine FL – A City Guide
This article is all about what to do in St. Augustine Fl. A City Guide we'd love you to join as we explore some of the best beaches, tours, and restaurants to visit.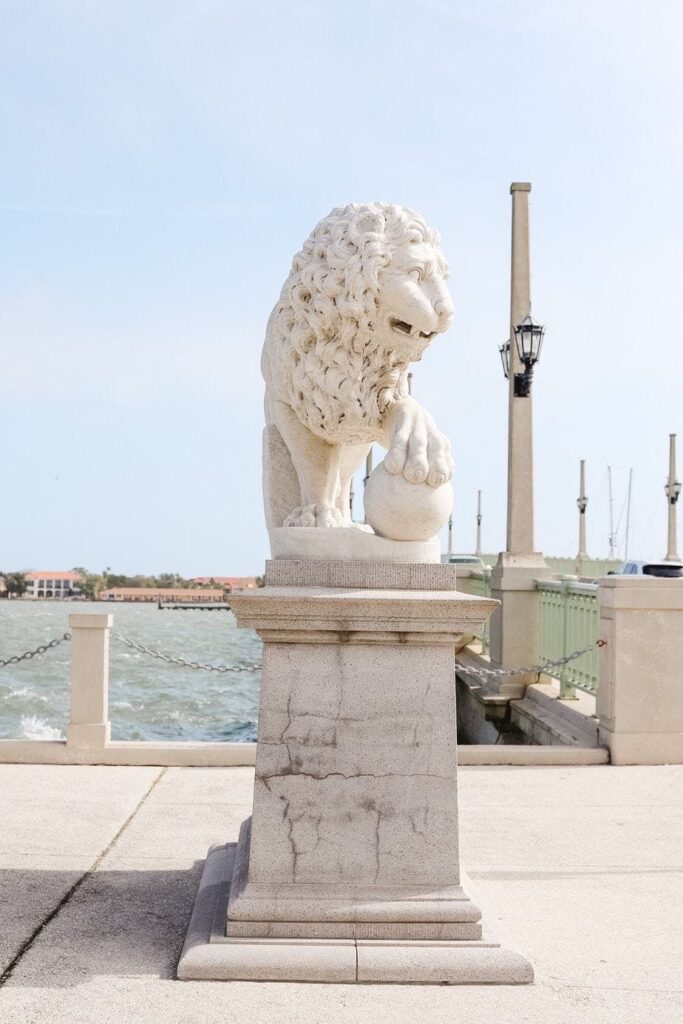 I am so excited about today's blog post because I get to share one of my favorite vacation spots in all of Florida. I like that St. Augustine isn't a popular tourist destination like Miami or Orlando, and it doesn't have crowded beaches or extremely hot winters. My family has been vacationing in St. Augustine for almost eight years now, so going there feels very much like a second home (or third if you count the cottage). I wanted to give you a little tour and recommend a few of my favorite spots to see, stay, eat and shop while you're there.
The St Augustine Travel Guide
The History of St. Augustine City
St. Augustine is rich in history, Europeanesque architecture and is known for being "The oldest city in the United States". One of the best things to do in St. Augustine is to visit the Historic District and walk the brick streets. We usually park along the side of the road and spend a few hours admiring the historic architecture, small boutiques, and brunch spots. Be prepared to spend at least half a day exploring the old city.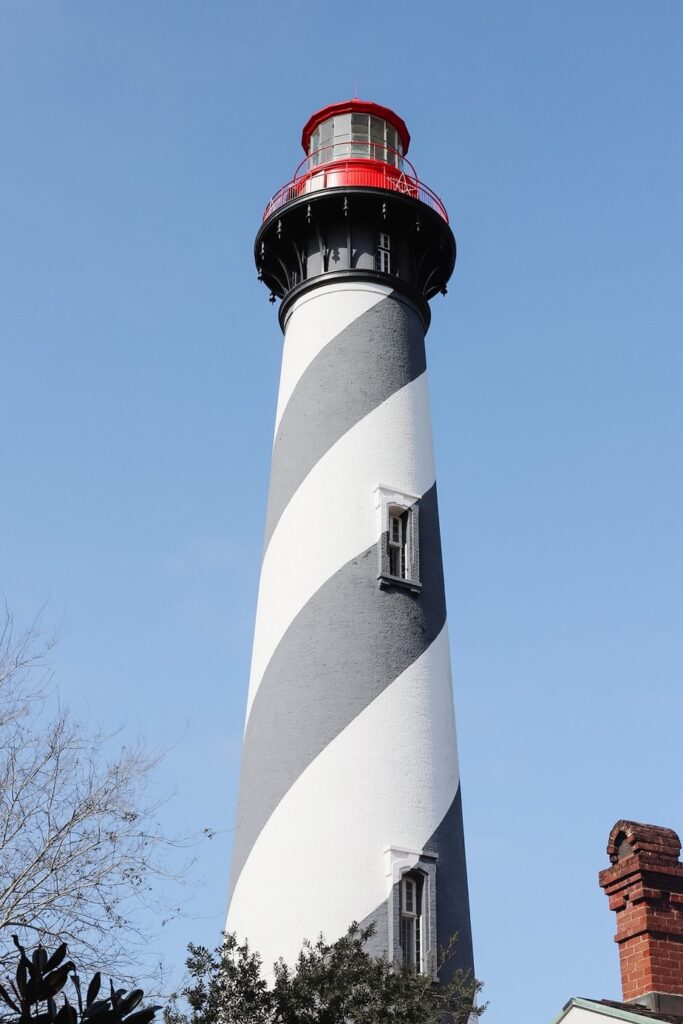 Things to Do in St. Augustine (Downtown)
Besides taking a ride on the Trolly Tours (which are awesome by the way), you can go see the Fountain of Youth, Castillo de San Marcos, and tour around the many museums in St. Augustine.
There are also audio-guided tours that are pretty amazing, and I love that you can take a self-paced tour through the cobbled streets, stopping at special landmarks and old buildings that are filled with charm.
Another fun way to see all that St. Augustine has is by taking part in a fun photo tour which is another one that you can do at your own pace. Not to mention it's also a great way to get the kids involved in a photo scavenger hunt of all the historic sites.
But I wanted to include a few more things like the St. Augustine Lighthouse, Alligator Farm, and The Jacksonville Zoo.
Oh, and you might have seen on my Instagram that we spent every possible day out on the boat. There are tons of places to go boating, marinas, launch ramps, and even guided fishing charters if that's your thing.
St. Augustine Beaches to Visit
We've stayed close to Cresent Beach several times and I've always enjoyed morning or evening run's on the beach. Most Florida beaches allow driving, but you will need 4 wheel drive trust me on that. Oh, and there are horses allowed on the beach, so whether you're into horseback riding or not watch for poop when walking onto the beach.
Anastasia State Park is a fun beach for small kids, has a play park and boardwalks that make it easy to walk around.
Vilano Beach is one of the more popular beaches in my opinion. It has a shower and restrooms available for the public which is perfect when spending an entire day on the beach.
South Ponte Vedra Beach is the perfect beach to have a picnic on since there are grilles and BBQs available to the public. They have covered picnic tables for families to use.
Where to Eat in St. Augustine
Everything on their menu is vegan and delicious. This was my favorite lunch spot and the best place to get my morning matcha from. It's quite popular and located in the Historic District so you can stop in on your sightseeing adventures.
The Floridian had the best Southern meals I've ever tasted, and also supports local growers and producers. I had the Hoppin' John's and Greens and would recommend it to anyone.
If you love seafood then Harry's Seafood Bar and Grille is a great option. The Seared Tuna salad was phenomenal and so was the French Market Pasta.
Maple Street Biscuit is the cutest breakfast spot that is always delicious and they also serve mimosas! The fresh biscuits are absolutely perfect!
Catch 27 is THE place for a fish dinner! I was very impressed with their menu as someone who cooks their own fish. But they make amazing fish dinners and I highly recommend booking a reservation at the famous restaurant.
If you're wanting to go out for a few drinks and some dancing, this was always happening, even on a Sunday night! The odd time I enjoy having a drink or two, maybe a Margarita or Long Island there.
I haven't tried this restaurant yet but I wanted to include it in this guide because it's on my list of places to try next time. I've heard their menu is insanely good so if you have been there or are planning to go let me know what you think.
Places to Shop in St. Augustine
is where I bought the cutest earrings a few years ago. Now every time I visit I'm always finding new and unique items to bring home.
St. George Street is the biggest tourist spot and for good reason. There are so many cute boutiques that line the streets and places to stop for a quick bite while your shopping.
Aviles Street has beautiful art and jewelry shops, it's worth taking a stroll down and stopping for a coffee at one of the shops along the way.
Yield Co. is another favorite, it's an edgy design boutique and has a lot of handmade goods and locally made products.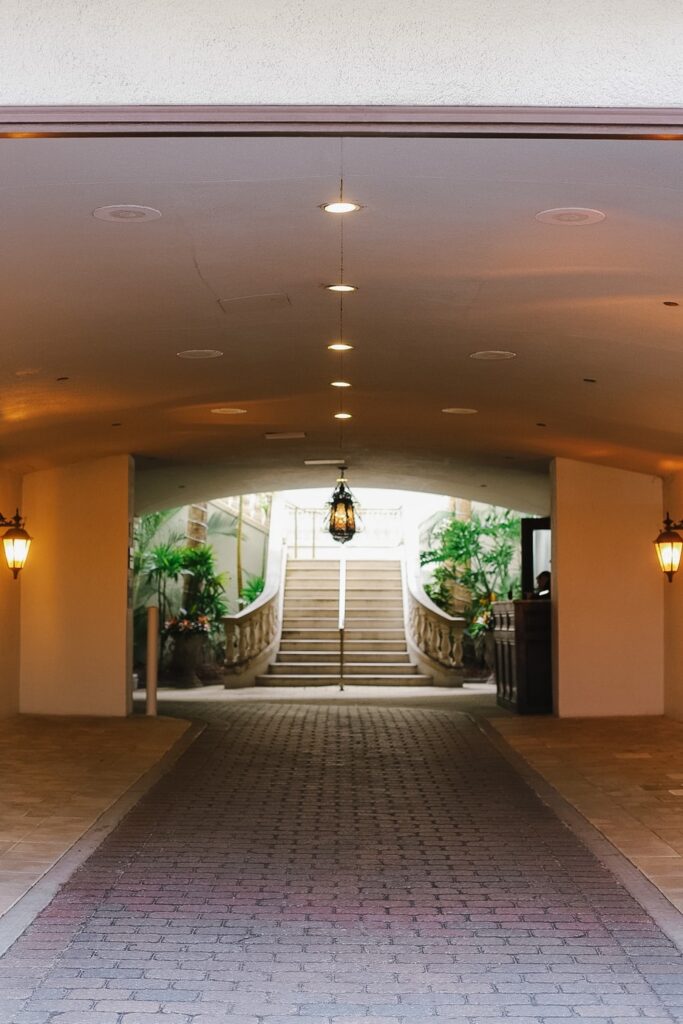 Places to Stay in St. Augustine
While we normally book an entire house from a rental agency, I know plenty of people book through VRBO and use Vacation Realtors.
However, I would be careful of booking anything other than using a verified business because there are so many scams that happen in Florida for things like that.
Also, be aware that there has been an increase of visitors looking to vacation there so the prices have gone up compared to a few years ago. You should be looking to spend anywhere from $2000 – $4000 a month per family, which isn't bad in my opinion. It's also good to note that most vacation rentals are booked 6 months to a year in advance! We have already started to look at booking a house for next year.
Finally, if you're planning a trip for several days or a week there are tons of beautiful hotels I would recommend. One of my all-time favorite hotels is the Casa Monica Resort & Spa (pictured above) and I book a night every time I'm in the city. The service has always been great, it's centrally located within walking distance of everything and the place has a lot of charm. But I do think they need to update the decor in the rooms.
If your looking for a hotel stay then also check out La Quinta Inn & Suites or the Hilton Historic Bayfront.
Have you checked out these other Florida Travel posts:
+ How to take your toddler to Disney
+ Florida Vacation Rental Tour
+ How to keep children occupied on a flight