Best Hydration Supplements according to our Editors
Supplements seem to be all the rage lately, and we get why! Today we're rounding up all the best hydration supplements on the market, tested by our editors themselves.
If you are always on social media and Pinterest like us, then you've likely seen an influx of advertisements and celebrity endorsements recently for hydration supplements. After being sent a few of these products to test out, we wanted to dig deeper into the theory behind these special powders and explore the benefits while determining the best hydration supplements on the market! 
Keep reading to find out what our expert's claim is the best hydration supplement on the market today!
Best Hydration Supplement
What is a Hydration Supplement?
Hydration supplements are products that provide electrolytes, such as sodium, potassium, magnesium, and chloride to your body. These vital minerals can sometimes deplete within our bodies due to a loss of fluids from sweating, exercising, urinating, and even through sicknesses such as vomiting and diarrhea. Hydration supplements help to stabilize your body's fluids, pH levels, and muscle recovery (say goodbye to muscle cramps!) when you need them most.
Hydration supplements are a great addition to your gym bag after intense workouts to prevent painful muscle contractions and help with your post-sweat electrolyte imbalance. In the warmer summer months, adding an electrolyte supplement into your daily routine can help prevent muscle weakness, excessive thirst, and more serious heat-related complications before the event begin.
You don't need to be a competitive athlete to enjoy the benefits of added electrolytes.
What is an Electrolyte Imbalance?
An electrolyte imbalance occurs when certain mineral levels in your body get too high or too low. Symptoms of an electrolyte imbalance vary depending on the severity and electrolyte type, but symptoms may include weakness, muscle spasms, extreme thirst, and dizziness.
What Side Effects Could You Experience When Taking a Hydration Supplement?
Electrolyte supplements are used to replenish what your body naturally depletes through sweating, exercise, or illness. Giving your body too many electrolytes when they are not needed can also have negative side effects and can also cause an imbalance. While individual needs vary slightly, most adults should fall within the following parameters:
Adult Hydration Guide
Sodium – 136 – 144mmol/L
Potassium – 3.7 – 5.1 mmol/L
Calcium – 8.5 to 10.2 mg/dL
Individual needs vary slightly, however this is a general guide.
Those with high blood pressure should monitor their daily electrolyte counts closely, as consuming to little potassium and too much sodium can elevate your blood pressure.
Some Hydration Facts
Did you know that experts recommend adults drink between 8-10 glasses of water per day and that 3 in 4 American adults report feeling dehydrated daily? Beverages such as soda, caffeine, and alcohol all stand in the way of your body feeling dehydrated.
Dehydration can occur without intense exercise or high activity level and is simply not something that only occurs after a long run or strenuous physical activity.
The following can also lead to dehydration:
Leading Causes of Dehydration
When it comes to electrolyte supplements, not all hydration supplements are created equal. Some of these products contain artificial sweeteners, added sugar, and high mg of sodium. When your main goal is fluid balance, choosing the best electrolyte supplements can seem daunting.
Worry not; we've done the work for you and have rounded up the best electrolyte powders and best electrolyte drinks on the market and have rated them based on these five factors:
Taste
Price
Effectiveness
Ingredient List
Ease of Use
Liquid I.V. products use smart hydration technology to hydrate better than water alone. Using Cellular Transport Technology (CTT), this product is designed to enhance the rapid absorption of water and other key ingredients into your body. This sugar-free product hydrates more effectively than water alone and is currently the #1 powdered hydration brand in America. Liquid I.V. also comes in many delicious flavors, with strawberry lemonade being a fan fave! We'll share ours below.
Liquid I.V. is easy to use; simply mix one powder stick into a water bottle, shake to mix, and enjoy. This would make a great option for hydration on the go. It contains all of the essential minerals you would expect, including 380 mg of potassium, 24.9 mg of Niacin, and 510mg of sodium.
The taste is fantastic, with 12 flavor options including passion fruit, our current favorite! 
Liquid I.V. is priced the highest among all of the products we are reviewing today and is a bit harder to source in Canada than in the US.
CIRA is your daily reminder to stay hydrated. When your body has the essential electrolytes it needs, your body will literally glow from the inside out. Their hydration line, now available in Canada (hello Amazon Prime!) comes in 6 fabulous flavors that turn plain water into delicious hydration.
This is one of our top picks due to the different flavors available and the number of hydration powders inside the canister for the price paid. While the tub is an environmentally friendly alternative to single-use packages, it is a bit more clunky to carry around in a purse or gym bag.
We're currently loving the fruit punch flavor and the self-love lemonade. Watermelon sugar is also a fan favorite!
This product rings up to around $1.00 per serving and is on par with the others below, in terms of price.
The self-love lemonade was our favorite tasting powder out of all the ones we reviewed.
Coconut Water is a nutrient-rich choice when it comes to hydration and is a great source of several essential vitamins and minerals. This natural product contains 4% of your daily magnesium and 15% of your daily potassium. Coconut water is likely one of the easiest products to get your hands on and rings at the lowest price point for all the items we're reviewing today. Did you know that a cup of coconut water actually has twice the amount of potassium than a banana and has roughly the same electrolyte makeup as blood, which makes it an ideal, 100% natural, electrolyte choice?
Electrolyte Tablets are another common form of supplement claiming electrolyte balance. These delicious little tablets are a proactive hydration solution with clean ingredients that promise to hydrate better than water alone. The products are optimized with 5 key electrolytes and only 1 gram of sugar so you can feel good about using these. Nuun products are also vegan, gluten-free, non-GMO, and climate neutral, so your body and the planet will benefit. Because electrolytes are minerals with an electrical charge that serve vital bodily functions, they also have the added benefit of an energy boost or increased energy levels in those that consume them.
We love this product for its taste (strawberry lemonade is our favorite) and how easy they are to throw into your purse or gym bag. Each tube comes with 10 tabs, and rings in at about $1.00 per serving!
Nuun comes in several delicious flavors, with different products for different concerns including sports for hydration, immunity, vitamins, and endurance.
Plus we loved The Nuun products because of their ease of use while also being environmentally friendly with their packaging. A win-win in our books!
DripDrop's patented formula uses ORS science to activate a hydration shortcut known as the sodium-glucose cotransport system, accelerating fluid absorption into the bloodstream so you can feel better faster.
When it comes to dehydration, not all electrolytes are created equal.
Sodium is the key electrolyte to pull fluids and other electrolytes into your bloodstream. But did you know that sodium can't do it on its own effectively? That's why they added a little glucose to speed absorption when you need it most. These single-serve packets taste great and contain ten times more electrolytes than traditional sports drinks which are made of mostly sugar. While a bit of sugar content is essential, sugar should never be the main ingredient when you are trying to rehydrate!
However, Dripdrop products are primarily US based, so finding these cost-effectively in Canada was tough. Amazon Canada carries the product, but they ring up around $3.75 per serving.
I first used WithinUS years ago, actually, I fell in love with their Matcha Misto and have been using it ever since.
But the brand is another well-known brand of electrolyte products to help with your hydration levels this summer. If you are someone that does not get enough water daily and is looking for a good value product, the ReHydrate line of electrolyte supplementation might be for you.
What is extra special about this line is that their ReHydrate line also contains TruMarine Collagen and a carefully selected assortment of minerals. Each individual tab contains only 1g of sugar (this number is a staggering 20 times lesser amount than conventional sports drinks) and uses this small amount of glucose to help transport sodium across the upper intestinal wall and into the bloodstream.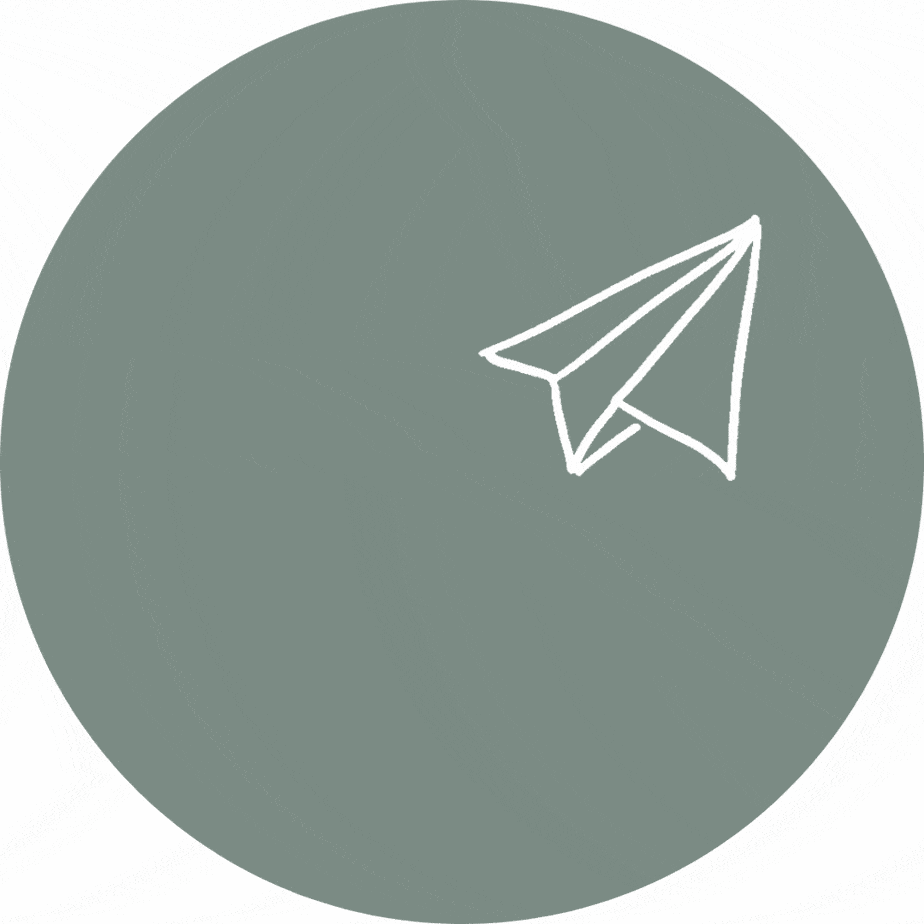 Note: For those not familiar with collagen, it is a protein responsible for healthy joints and skin elasticity. It's naturally found in your bones, muscles, and blood. As you age, your existing collagen breaks down, and it gets harder for your body to produce more.
As a result, many people turn to collagen powder or another type of supplement. withUS is two benefits in one.
This product is also packaged in convenient on-the-go single-use sticks and rings up around $1.00 per serving. While it only comes in two on-the-go flavors at the moment (Tropical and Lemon), it's still a cost-effective way to get your electrolyte levels back to where they should be, while on the go! Peach and Watermelon + Lime are two exciting new flavors, available thanks to Jillian Harris, in 30-serving containers. While we haven't had the chance to test out these new flavors, we're told by others that they taste great and are a way better option health-wise over conventional electrolyte beverages. Did we mention they are Canadian?
Here's The Best Hydration Supplement According to our Panel of Experts
What our Favorite Hydration Supplement is:
After testing out all the items we could get our hands on in Canada, curious to know which one was our top pick overall.
Ok folks, what do you think? Are you looking to add a hydration supplement to your routine this summer? Are you currently loving a particular brand we didn't mention that we should test out? Let us know, we love hearing from you!