9 Motivational Podcasts for Women
These are the best motivational podcasts for women that are filled with candid conversations, as they explore and share their take on life. We love inspirational podcasts and we promise these won't disappoint!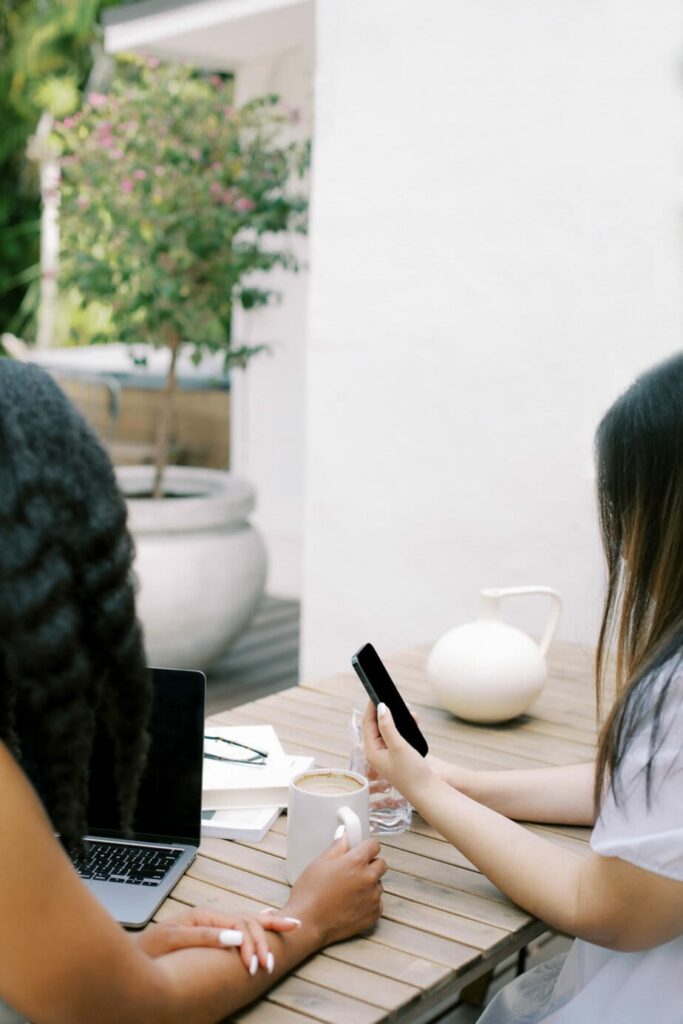 Feeling less than motivated lately? Us too. The mix of shorter days and colder temperatures are what we are blaming it on, but perhaps we should also consider the fact that 2022 was yet another year of unprecedented times.
Here at Cottage Living & Style, we understand the power of a positive message. We also know that most of our readers are working professionals, entrepreneurs, and busy moms that don't have the time or capacity to sit down and read a book to get great tips and feel inspired.  
Today's blog is dedicated to our current favorite motivational podcasts for women that you can listen to on the go or whenever you get a moment to spare! Small amounts of positive change can truly lead to big results.
We've scoured the internet and done the homework to find the mind, body, career, and wellness experts we think you should tune into! If you haven't noticed, we're big supporters of a good self love fix!
Motivational Podcasts for Women
Those familiar with the podcast scene are likely already familiar with the absolute success that is Brenè Brown. Brown is known for speaking about many topics, with her most famous Ted Talk above, examining the link between courage and vulnerability.
If you've ever doubted having the courage to show up when you can't control the outcome, this conversation should be the very first one you listen to. Brene also has many other wonderful podcasts available, and we highly encourage you to check them out.
Listen to Brenè Brown: The Power of Vulnerability.
Glennon Doyle has quickly become another household name due to her practical tips, career advice, and positive energy. Bestselling author of Untamed, a book that was released at the height of the pandemic, the mantra of We Can do Hard Things has become a saying for many in the years since.
Glennon Doyle Quote we Love:
"You are not here to waste your time deciding whether my life is true and beautiful enough for you. You are here to decide if your life, relationships, and world are true and beautiful enough for you."
Glennon Doyle
This same saying will quickly become one to give you the courage you need, and the self-love fixes we are all desperately craving in this post-pandemic era.
Listen to Glennon Doyle: We Can Do Hard Things
Jenna Kutcher is a goal digger. Her entire brand focuses on helping her followers redefine success and chase bold dreams. A recently published author of "How Are You, Really?", Kutcher wants her readers to wake up and come home to themselves.  
Jenna Kutcher also offers the #1 marketing business podcast that is recorded in her home coat closet (because sometimes that is the only place for peace and quiet)! If you are in a position for marketing training, check her out because we can't stop won't stop listening to her inspiring interviews with other special guests and powerful women.
Listen to Jenna Kutcher: Goal Digger Podcast
Jameela Jamil is a new name to the podcast scene, but not to the screen. Discovered at the age of 22, she made a name for herself by interviewing famous actors and musicians. Having also written as a journalist for Cosmopolitan Magazine and Huffington post, she always had a keen eye for what people wanted to hear and read.  How did she land this highly anticipated podcast you ask? Well. What started off as a social media post quickly evolved into a mental health movement and her podcast was born! On I WEIGH, Jameela challenges the norms of modern society through conversations with world leaders in thought, performers, activists, influencers, and her friends and family.
You can expect a combination of vulnerability and hilariousness as she sets a new tone around mental health in the modern world. Expect diverse voices and celebrations around progress, not perfection.
Listen to Jameela Jamil: I WEIGH
Sara Holtz is another famous name because of her passion for helping other women succeed in the workplace and in life.
Her podcast, Advice to my Younger Me, is what she coins as a pay-it-forward project to help younger women with the tools they need to reach their highest potential, early on.  The goal of her podcast is to help women navigate confusing workplace situations by drawing on the wisdom and real-life examples of the strong women that came before her. In each episode, Sara and her guest chat about career success and thriving in this fast past corporate world.
Listen to Sara Holtz: Advice To My Younger Me
Natalie Ellis is the co-founder and CEO of Bossbabe, an online community for ambitious women. Danielle Canty, co-founder, and the president is the business's left brain and the expert in all things growth strategy, operations, and memberships.
Did you know that less than 18% of women hit 6-figure incomes with their businesses and that only 2% reach the 7-figure mark? This powerhouse team is on a mission to change that! Over the past three years, they have helped over 100k ambitious women build lives they love through close-knit communities and proven frameworks for success. If you are looking for a great listen look no further.  
Listen to Natalie Elis & Danielle Canty: The Bossbabe Podcast
Gretchen Rubin is a New York Times bestselling author, podcaster & speaker and is considered one of today's most influential and thought-provoking observers of happiness and human nature. Most known for the way she can deliver complex ideas with clarity and ease, Gretchen quickly became a household name after the overwhelming success of her first book, The Happiness Project. The New York Times has dubbed her "the queen of the self-help memoir" and we couldn't agree more!
Her podcast, Get HAPPIER brings Rubin's practical, thought-provoking insights into happiness and good habits to her lively podcast. Each week you can expect helpful ideas, suggestions, interviews, and research-based strategies to be happier.
Listen to Gretchen Rubin: Happier
Award-winning journalist Nicaila Matthews is a Jamaican-born, Bronx-bred marketer and side hustler turned full-time podcaster. She is also an entrepreneur and creator of the Side Hustle Pro podcast. Her podcast is the first of its kind and the ONLY podcast to spotlight bold, black women entrepreneurs who have turned side hustles into full-time, profitable businesses.
If you are searching for an uplifting podcast featuring the voices of women of color then look no further because this is the one to follow. Nicaila is a side hustle pro and will help you become one too.
Listen to Nicaila Matthews Okome: Side Hustle Pro
Ferai Chideya is no ordinary podcaster. Having grown up with family from all walks of life and opinions (military, art school, education, and civil servants) she understands the importance and challenges of a good debate about issues arising in our daily lives (we're talking a wide range of topics from abortion to transgender rights to political commentary).
This award-winning journalist has dedicated her blog to unapologetically reporting on how women of color impact today's major political events. She believes that all issues are women's issues, and her messages are some you definitely need to listen carefully to.
Listen to Farai Chideya: Our Body Politic
If you are a regular podcast listener, we want to know who you are currently loving because we think that we all could benefit from a little more personal growth, practical advice, and more ambitious women to look up to.