How Microdermabrasion Saved my Acne Prone Skin
I had no idea there were so many benefits of microdermabrasion for acne prone skin. But when I tried a treatment I was surprised by the results, which I'm sharing all about below.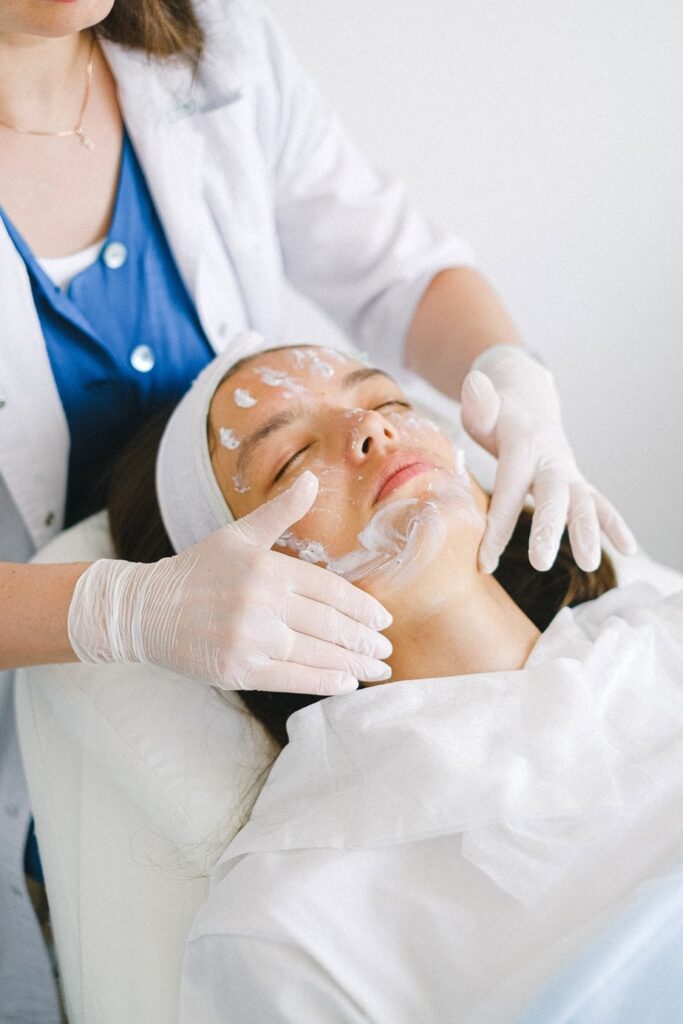 If you are suffering from stretch marks, age spots, sun damage, or other skin concerns, a microdermabrasion treatment may be just what your skin needs to be restored to its youthful glory. But did you know that the benefits of at-home microdermabrasion may be the key to healthy skin for those that suffer from acne?
We've been testing out the microdermabrasion process for some time and are seriously shocked by the results.
Keep reading to find out all the benefits of Microdermabrasion for ance, and how it seriously saved my skin.
Benefits of Microdermabrasion for Acne
What is Microdermabrasion?
Microdermabrasion is a noninvasive procedure used to renew skin tone and texture from damage caused by age, sun, acne, and other skin conditions. This simple procedure can be done in the comfort of your own bathroom with readily available at-home microdermabrasion kits. By gently removing the top layer of skin (stratum corneum), it encourages collagen production and new skin cells to develop.
For most of my 20's, I suffered from severely uneven skin tone, large pores, and cystic acne scarring. I had dull skin, constant acne breakouts from a poor diet and lack of a facial cleaning regimen, and skin discoloration from picking and scratching. As I moved into the latter half of my twenties, deep acne scars were beginning to show.
After some research and visiting with my dermatologist, we decided that a microdermabrasion treatment was the perfect way to treat my depressed acne scars and bring my skin's surface back to its youthful glowing glory. Ten years ago, those with acne-prone skin had limited options to remove unsightly scars and better their skin's appearance, not to mention the services, while still fairly new, were expensive.
Today, you can easily find microdermabrasion devices for at-home use with so much information online about how to perform this noninvasive cosmetic procedure yourself.
What are the Benefits of Microdermabrasion?
Brighter skin
Exfoliation treatment
Helps promote new cells/ removes dead cells
Helps improve the skin's texture
Reduces the appearance of acne scars
It's a minimally invasive procedure
Lightens and brightens dark spots
Eliminates fine wrinkles and deep wrinkles
Younger-looking skin
Simulates the production of collagen
Reduces the appearance of damage from sun exposure
What to Consider Before Getting Microdermabrasion
We always recommend speaking to a skin specialist before starting any at-home treatment regimen. Just because this non-invasive procedure can be done in the time you would need for your lunch break, does not mean you should skip hearing about the potential benefits and risks from a professional! As we mentioned, I did speak with my dermatologist before embarking on my at-home treatment journey. Your dermatologist can review your medical history, chat microdermabrasion techniques and review possible side effects. Different types of acne and post-acne scars also respond best to different types of microdermabrasion, so your skin care specialist can work through the differences with you and customize a treatment plan.
Did you know that acne-prone skin and scars have several very specific categories?
Inflammatory Acne
This type of acne causes red, swollen, and sore bumps. This type of pimple normally contains pus, dead skin cells, and excess oil and is commonly found on your face, back, chest and shoulders. This form of acne usually causes scarring if picked.
Cystic Acne
Like inflammatory acne, this type can cause painful, pus-filled bumps, only they begin even deeper beneath the skin. Cystic acne is generally caused when oil and dead skin cells clog pores, causing swelling and inflammation. Like its counterpart, this form can also cause severe scarring when picked or scratched.
Mild Acne Breakouts
Mild acne can be described as mostly whiteheads and blackheads, with few raised or swollen bumps. This type does not generally cause scarring.
Boxcar Acne Scars
This type of acne scaring will appear in the form of a round or oval depression in your skin that is left behind after certain forms of acne, heal. Some scars will look red or dark brown, while others are the same color as the skin around them. Boxcar scars are typically produced by inflammatory and cystic acne.
Why does Microdermabrasion Work on Severe Acne Scars?
Because of the gentle exfoliation techniques used during the procedure, the surface layers of the skin on your face undergo deep debris and impurities drawn out. Because the skin rejuvenation procedure uses no chemicals, it's safe for even sensitive skin. After the treatment, the outer layer of your skin will be fresh and healthy. You will ultimately continue to see the benefits for several days as cell turnover continues in the recently treated area. With each subsequent treatment, you will only continue to see the benefits.
What Home Microdermabrasion Kits do we Recommend?
The PMD Personal Microderm Classic is the closest thing you will get to an in-office medical microdermabrasion treatment at home. The PMD Personal Microderm uses patented spinning disk technology to deliver revolutionary at-home treatments. If you are looking to splurge and make microdermabrasion part of your regular at-home care routine, this device is worth the investment!
PMD Personal Microderm Classic
If you are looking to test the waters, then this electric face vacuum from Voyeur is the perfect introductory tool. It features powerful suction with 3 adjustable strength levels, is rechargeable, and portable! Did we also mention it has over 25,000 positive reviews on Amazon?
Not looking to invest in a new gadget but still looking to test the waters on the benefits of gentle exfoliation? The Sephora Collection Resurfacing Peel Mask promotes radiance and reduces the appearance of pores, blemishes, fine lines, and dark spots. Safe for all skin types, this miracle product is something every woman should have in their arsenal of products!
Sephora's Resurfacing Peel Mask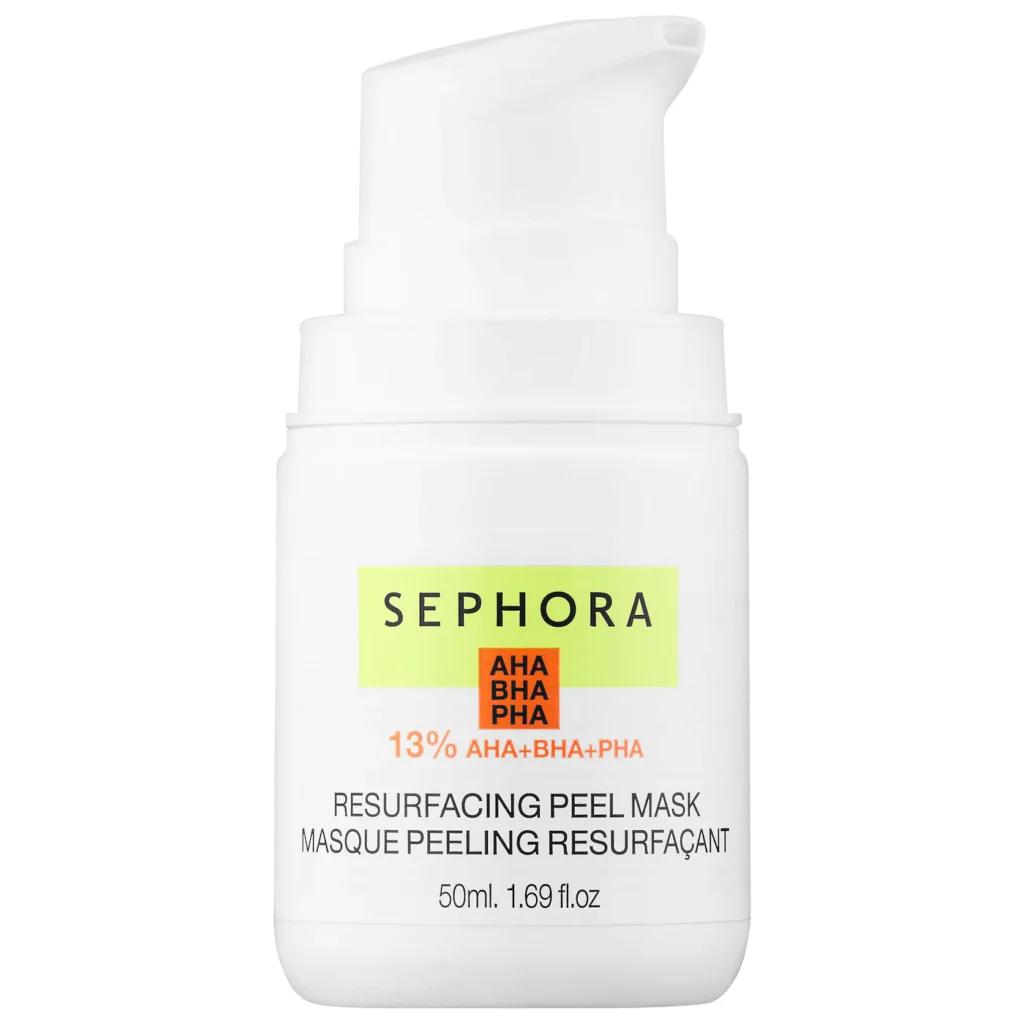 What to Expect Post-Treatment?
Because the procedure can be done at home, the side effects of microdermabrasion are actually minimal. You may experience a slightly pink or red complexion, skin tightness, or the feeling that the skin is sun-kissed or wind-burned. Your systems are likely to improve with each treatment, with the first treatment showing the greatest agitation.
Have we convinced you to give microdermabrasion a try? especially now that you know the many benefits of microdermabrasion for acne?
Do you perform this treatment at home? We would love to hear what products you use and love!