A Luxury Coastal Cottage in Ponte Vedra Beach, Florida
Welcome to our House Call series, where we take you through our favorite homes and rentals that inspire us and ask the designers for their sources. This luxury coastal cottage in Ponte Vedra Beach is the perfect example of how a modern escape can still feel warm and inviting.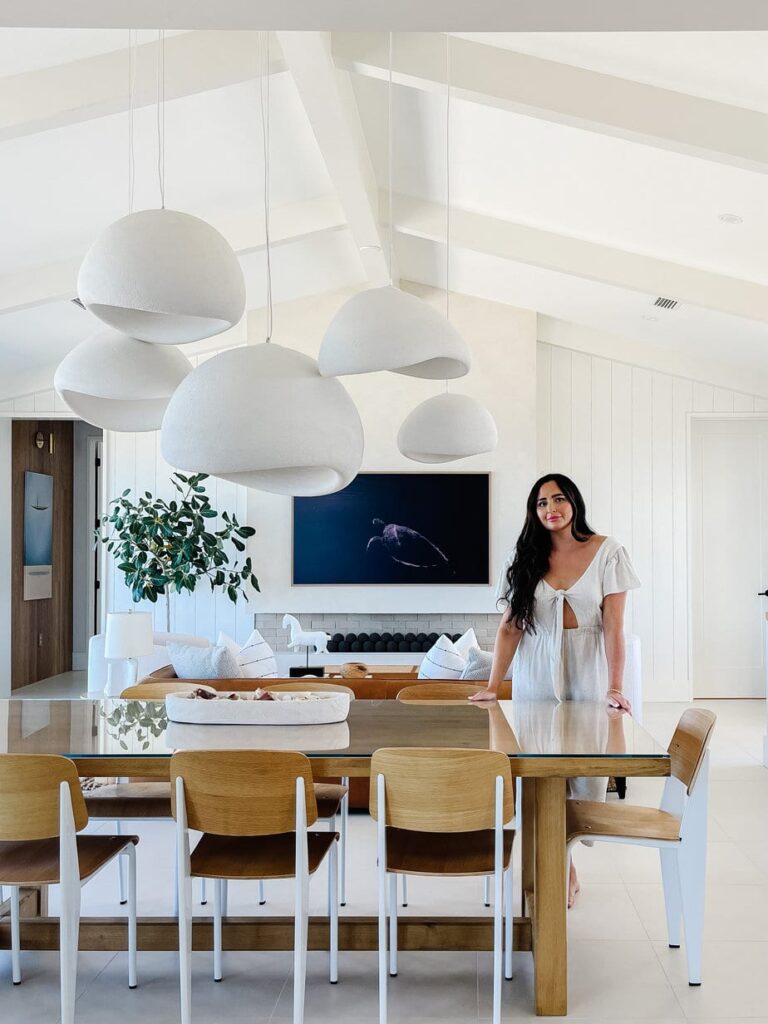 One of my favorite parts of the job is getting to tour inspiring homes and chat about design with either the homeowners or the designers themselves. This Ponte Vedra Beach Airbnb is no exception, as we shot this luxury coastal cottage a few weeks ago, we noted a few things that we were inspired by and thought our readers would be too!
Not only is this luxury coastal cottage perfect for a couple looking for a relaxing stay, but it's also great for families who want a luxurious beach experience. While it can be difficult to bridge the gap between modern and cozy, we think this home is the perfect example of a modern coastal home that is still warm and inviting.
So when we caught up with owner Donny Mack we asked him what inspired him with this build, and the roadblocks he experienced when building along the beach. Plus, we couldn't leave without asking for all his sources (especially those lights! which by the way are actually affordable).
Keep reading to see more of the luxury coastal cottage!
The Luxury Coastal Cottage
The scenic beach drive along the A1A highway toward Vedra Beach, Florida is mesmerizing, as you head toward The Ponte Vedra Beach Airbnb, you're met with ocean views on one side, and salt marsh vegetation on the other.
Known for its "laid-back luxury and natural beauty", the infamous St. Augustine beach made CNN's list of "22 Can't-Miss U.S Beaches". And I completely understand why, with its white sandy beaches and safe neighborhoods it's the perfect luxurious for couples and families.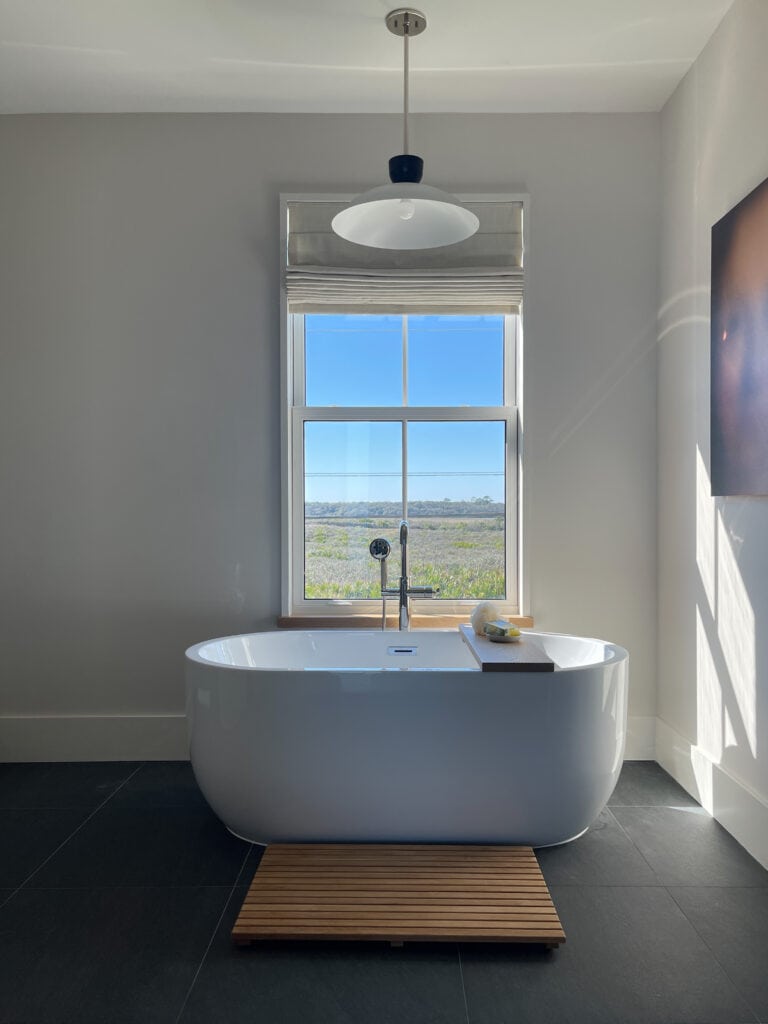 I met up with Donny to chat design as he walked me through the four-bedroom home, giving me a tour of his design choices along the way. While the photos on Airbnb are stunning, however, in person you get to see how truly exquisite the 180′ view of the blue-green ocean is. Which is why he choose the colors and textures in the home because rather than compete with the natural beauty surrounding it, he wanted to complement it instead.
One of the recurring design choices I noticed several times, was the use of lime wash paint in Tortora Taupe and Camello Tan Yellow-Brown. It was a beautiful backdrop in the kitchen and guest bedroom, and as an accent on the fireplace.
What was your inspiration for building the beach house? and was there a vision?
I was inspired by the modern beach homes I've seen in California, but also by my own home in Alys Beach, Florida. My vision was a modern beach home that was still warm and inviting.
When did you build the beach house?
We officially started construction in 2021, which took a good year. We finished in 2022 and recently opened it up to guests.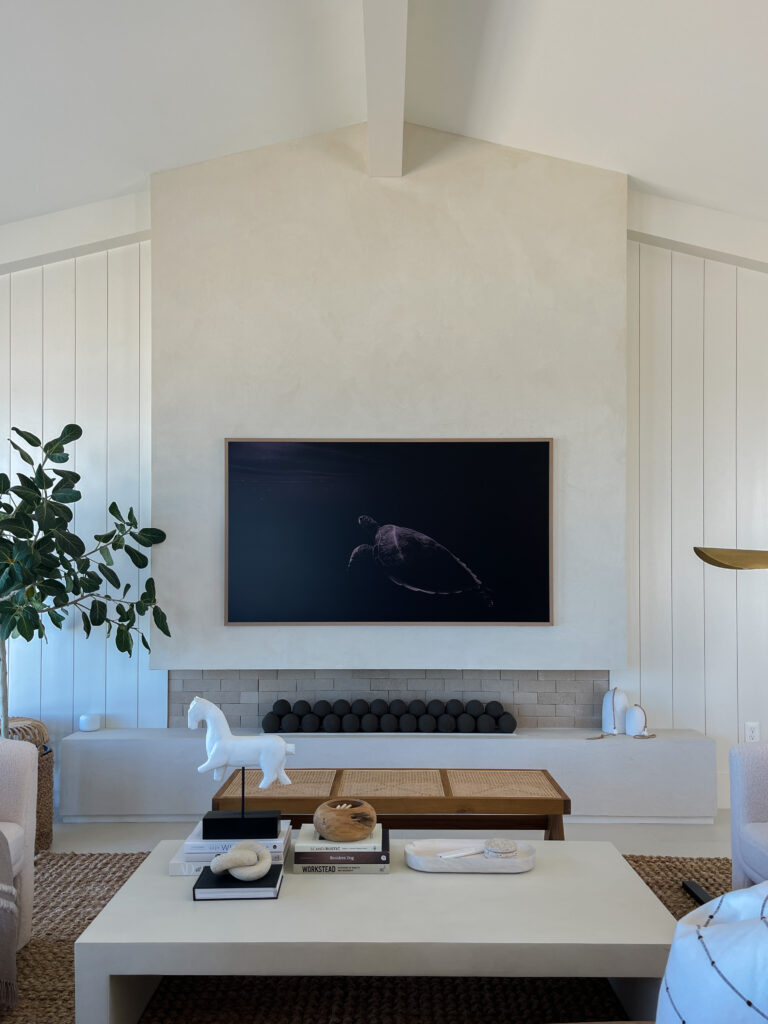 What was your biggest challenge with the design or the build?
I think for the build the challenge was learning what was involved in building on the beach. I've done other builds in town but doing a beach build is very much different when you're dealing with salt water, high winds, and also the sensitivity to nature around you, like sea turtles.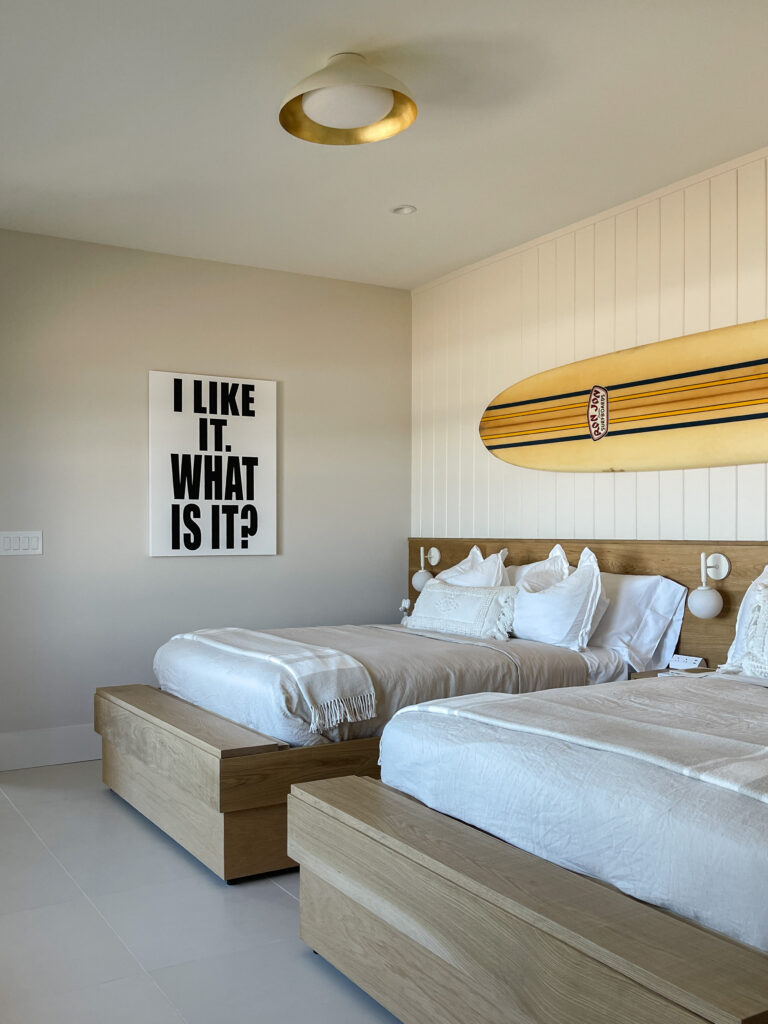 What's one thing you learned from this project?
Patience, especially during the building boom and supply shortage.
Where is your favorite place to source decor, lighting, and hardware?
All of the decor was sourced through a mix of Crate and Barrel, CB2, Serena and Lily, Pottery Barn, and West Elm. The lighting and hardware were from a local shop called Hollingsworth.
When it comes to hosting, what do you hope people feel when they stay at the beach house?
I hope they'll feel at home and be able to have a great time hosting their family and friends while being surrounded by nature.
If you are planning a beach vacation to the St. Augustine area, you'll find there are tons of family-friendly activities like touring the historic forts, shopping the Colonial Quarter, and enjoying sunset dinners in the city.
Whatever you choose to do, we hope this was just as inspiring as it was helpful. Don't forget to let us know where you're planning your next vacation to in the comments!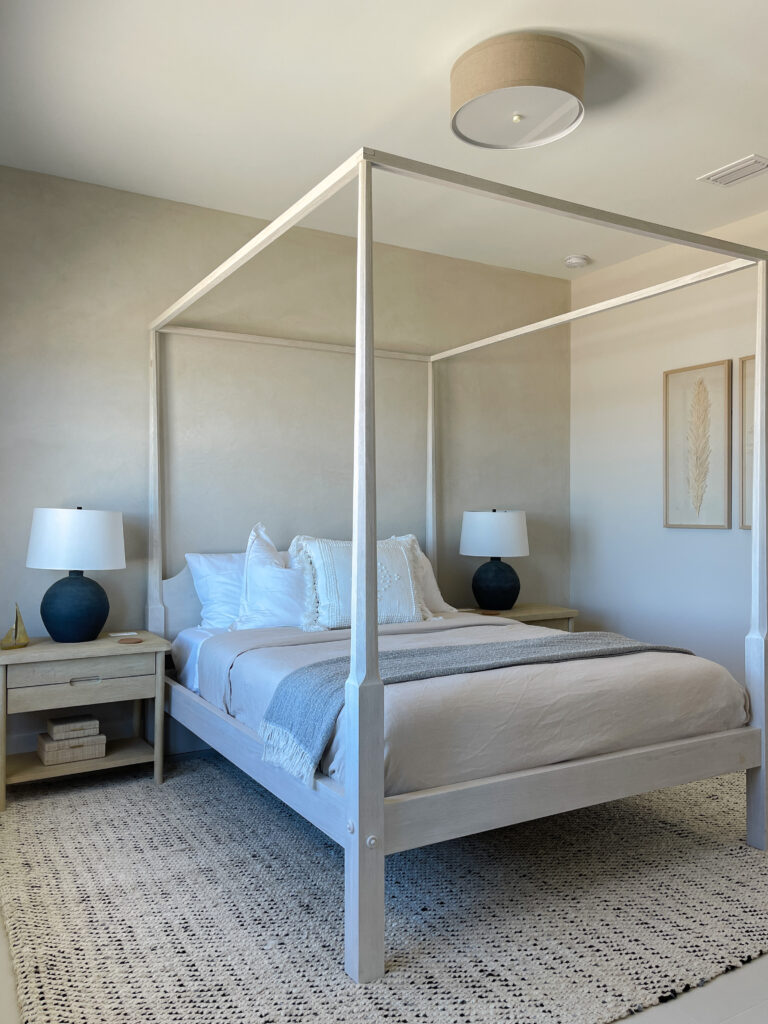 Airbnb Find
The Luxury Coastal Cottage
You can rent this 4-bedroom Ponte Vedra Beach Airbnb. You can expect family-friendly design, and plenty of activities, whether it's a day on the beach, or a trip to St. Augustine to explore the historic forts and do a little shopping. You won't be disappointed!
Interested in becoming an Airbnb host? Check out everything you need to know Here.