The 12 Things You Can't Leave to the Lake House Without!
Heading to the lake house? These are the 12+ Lake House Essentials you can't leave without! Plus a complete list to prepare you for a full season at the lake.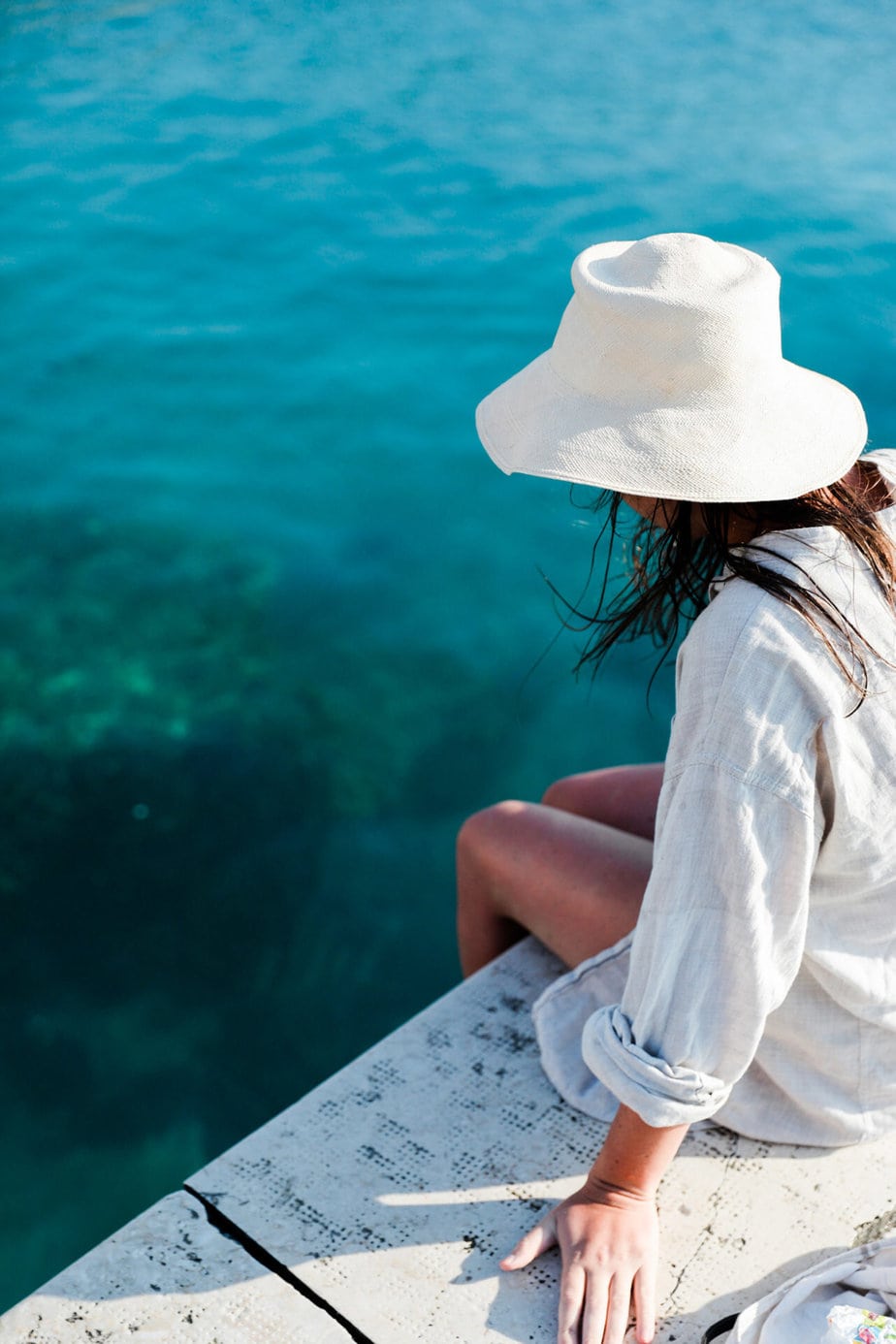 Editor's note: We recently updated the list, which now includes a better, more organized list of lake house essentials. We also wanted to include some must-haves for anyone who owns a lake house.
I feel like life is finally feeling normal again, unlike the last few years. We can enjoy traveling again, whether that means planning an ATV adventure, booking a romantic getaway, or simply heading to the lake house for the weekend.
If you're anything like me, I look forward to spending time at the lake. I live for quiet mornings with a coffee in hand, afternoon swims, and evenings with friends around the campfire. Quite literally, there is nothing better.
Our own journey owning a lake house has been pretty amazing, and recently we completed the first phase of renovations at the lake house. This means I've become pretty good at packing and figuring out what the essentials are and what we don't need.
So I decided to put together a complete list of everything you need to bring to the lake house this summer. Keep reading to find out what I consider to be lake house essentials regardless if you're renting or visiting the family cottage.
Lake House Essentials
First things first, I think the majority of people here are looking for things to pack. There's nothing more frustrating than driving a few hours to the lake only to realize you forgot something important. So hopefully this list will help and you'll never have to feel like you forgot something again.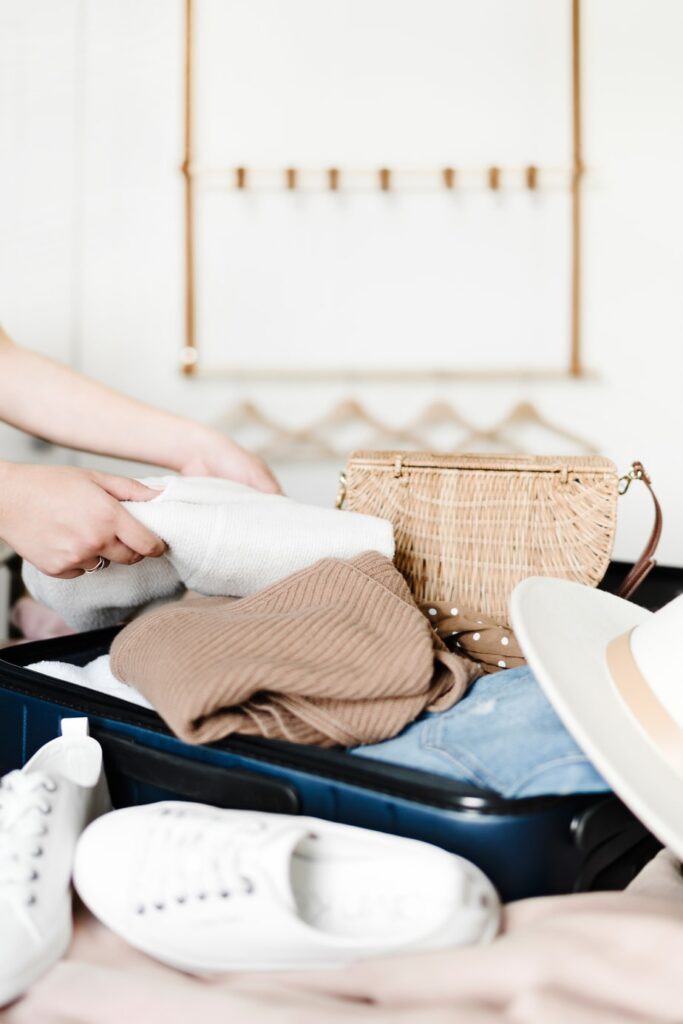 The essentials are things we either bring every time we head to the lake house or make sure we already have there. These are pretty general but I
Bottled Water
Most people probably think you don't need to bring water to a lake, but you never know if there's a boiled water advisory, issues with the well, or a sand point.
The BEST Portable Filtration System
The LARQ is able to filter any contamination from lead, disinfection byproducts, chlorine, BPA, PFAS/PFOs, TTHMs, and HAA5. It's perfect for on-the-go filtration.
Food and Snacks
While it's nice to try out a local restaurant, and perhaps enjoy the catch of the day. I always plan on cooking at home, and that means I'm planning meals and snacks for the entire family or friend group.
If you're renting, check in with the host to make sure you'll have everything you need. Specifically cooking appliances, utensils, and cutlery. Is there cooking oil? condiments? or will you have to bring your own?
Which means you'll also need a cooler, so you can keep your meat cool and also cart your beer and cottage cocktails around the lake.
Vintage Coleman Cooler
The vintage cooler holds up to 85 cans, and can keep ice for up to 4 days! With the lid down, you can also enjoy it as another seat (holds up to 250 lbs).
Clothes
Wondering what clothes to bring to the lake house? It all depends on the season, location, and of course the weather. But here are a few staples that I always bring with me, except in the winter I'll trade in my shorts and swimsuits for winter gear and snow boots.
Pair of Shorts
Denim Jeans
T-shirts
Long sleeve shirts
Windbreaker
Hiking boots/shoes
Water shoes
Undergarments
Swimsuits
Socks
Sunglasses
Sun hat
Warm sweater
Sweatsuit
Pajamas
Sneakers/Running Shoes
Sandals
Toiletries, Tools, and Everything Else
Just like any other trip, you'll want to bring your hair care, skincare, and any hot tools. Most rentals will most likely have a hair dryer and even a first aid kit. But in case they don't have everything, here's the full list of toiletries and tools I like to bring.
Shampoo
Conditioner
Body wash
Face wash
Sunscreen
Body lotion
Hot tools (dryer, hair curler/straightener)
First aid kit
Extra toilet paper
Beach towels
Flashlight
Spare batteries
Power bank
Cellphone and cords
Lake House Essentials for Owners
Now for new owners of lake houses who are either planning to enjoy it themselves or rent it out. Here's a list of essentials you'll need to make your lake house a memorable experience.
The Kitchen
Regardless of where you are the kitchen is usually the hub of the home. I know it's especially true for us. On top of groceries, you'll need these kitchen essentials:
Silverware
Pans
Pots
Cookie sheets
Coffee (filters, pods, or coffee grinder)
Dish Soap, Dishwasher pods
Sponge and Brush for Dishes
A trash can and Trash Bags
Oven Mitts
Can Opener
Spatula, set of cooking tools
Cooking oil
Paper Towel
The Bathroom
Next, we're on to the bathroom. This list is pretty general but we thought we'd share some hair care
Hair dryer
Hot tools
Shampoo and Conditioner
Body wash
Hand soap
Cleaners (toilet bowl cleaner, disinfectant spray)
Toilet paper
Opening the Lake House?
It's that time of year when we're opening the lake house and getting it ready. Don't forget to bring some clean sheets!
The Bedroom
Bedding (2 sets per room)
Pillows
Room spray
Yoga mats
Outdoor Area
The outdoor space is perhaps one of the most important places of a lake house. Which is why we've put together a few of our favorite outdoor must-haves. So whether you're planning to rent your lake house or
Patio set
Fire pit
Outdoor patio lights
Hot tub (optional but fun!)
Ready to grab your bags and head to the lake house? We know we are! There's nothing better than spending the day on the lake, water skiing or wakeboarding, and then evenings with a glass of wine near the fire.
Thanks for stopping by and if you're looking for more tips to live your lake life dreams then visit Cottage Living and Style. We share everything from design to beauty tips, wellness advice, travel, and motherhood. It's the ultimate resource to help you look and feel your very best as you head to the cottage or lake house this weekend.