This post shares 12 cottage decor essentials for the romantics at heart, and how to style each piece in your own home.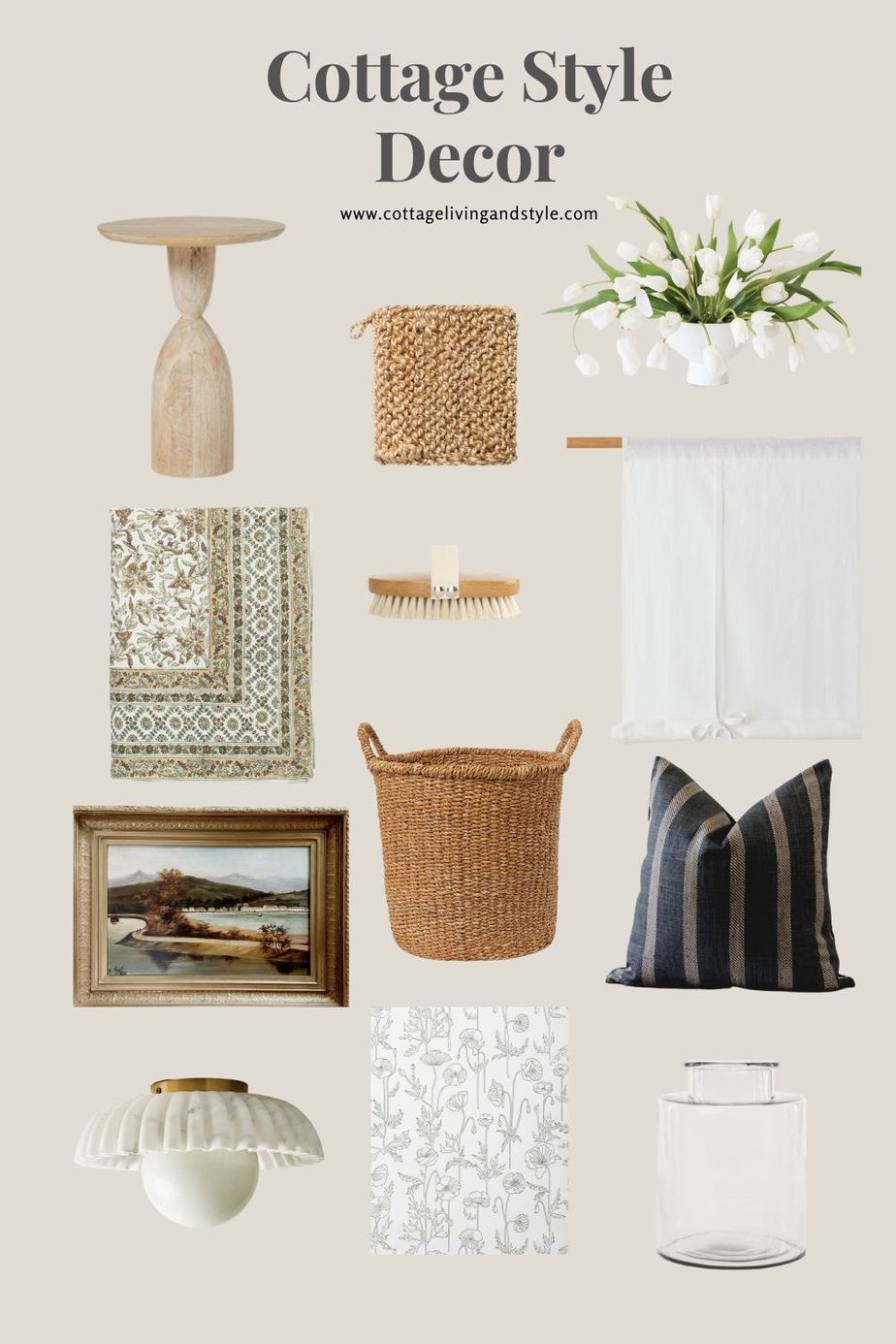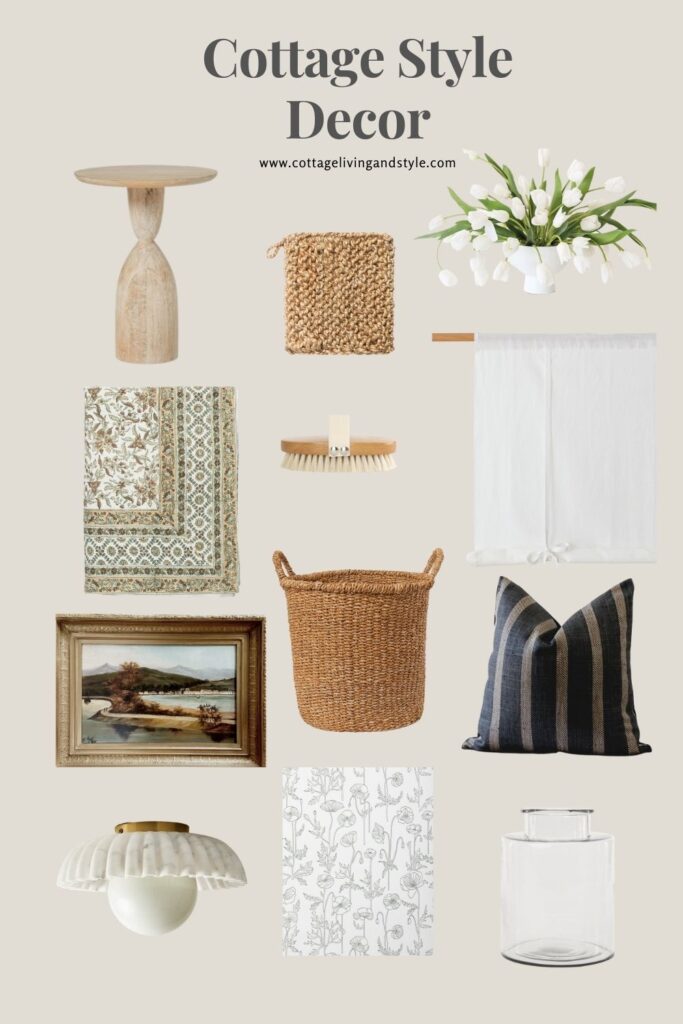 There are so many different styles of cottage decor. There is the farmhouse, English cottage, and of course the Lakehouse. But today we wanted to introduce you to one more, the modern romantic.
We noticed a trend in recent years when designing for clients. There's a notable pull towards more romantic, and whimsical decor.
The best part about this design in my opinion is the use of old, vintage, and thrifted items. We like designing spaces that allow us to incorporate items that have stories or are unique in a way.
So today, we're going to share 12 cottage decor essentials for the modern romantic and how to style each piece in your home.
What is a Modern Romantic Style?
When I think of the modern romantic, I think of a version of Mr. Darcy's Georgian estate integrated into the new age, modest interiors. Just a little less elegant and a bit more functional and cozy.
I do appreciate the pale colors, damask fabrics, and rich velvets though.
But instead of replicating the classic architecture, you can take key pieces of decor and think about how each of the items will fit into the modern nature of your own home.
For example, the Hall at Pittshill has this beautiful art piece hanging on the wall. And on the round oak table sits a beautiful bouquet of fresh flowers. Those elements become decor we can incorporate into just any modern home.
Or the Dining Room at Inchyra, another scene from Pride and Prejudice. The romantic wallpaper and art are all pieces we can incorporate into the modern cottage.
So we've handpicked 12 of our favorite modern romantic decor and we'll share how you can style each item in your own home.
12 Cottage Decor Essentials for the Modern Romantic
Now that we understand what the modern romantic style looks like we can go over how to style each of these items in your home so it makes sense.
Wooden Pedestal Table
The round pedestal table is perfect beside a couch or armchair in the living room. Style with books, a bouquet of flowers, and a trinket.
Chrocheted Pot Holder
One of the things I've started doing more is replacing items that I use daily for prettier ones instead. Meaning potholders, dish towels, and oven mitts for the kitchen. The prettier something is the more you'll enjoy using it.
White Tulips
These are my favorite faux flowers, they are real touch white tulips from A-floral. The benefit of faux flowers is you don't have to change them out weekly.
Print Tablecloth
I have had an obsession lately with prints especially when it comes to tablecloths. Style with rattan placemats and you are good to go.
Hand Brush
Another one of those pretty items to add to your kitchen. It's all about the little things that make mundane tasks feel so much better.
Linen Blend Roll up Curtains
I love these! Inexpensive and they look amazing in just about any home or even rental!
Vintage Painting
The secret to getting affordable art for your living room? Go on Etsy and search vintage art prints. Then find a place to print them and you are all set.
Rattan Basket
You can't go wrong with rattan baskets, these will always be instyled.
Wool Pillow Cover
I love the contrast of a darker pillow, and adding it to a light-colored couch never looked so good.
Flushmount Lighting
I've had my eye on this beautiful flush mount lighting, and it's sure to be a conversation starter.
Whimsical Wallpaper
I would use this in almost every room if I could. It's a beautiful whimsical wallpaper and it's perfect for the modern romantic cottage style we all love.
Glass Vase
The Hollis vase is a designer favorite. It's beautiful, big and looks vintage.