My Review of the Tessu Bed from Article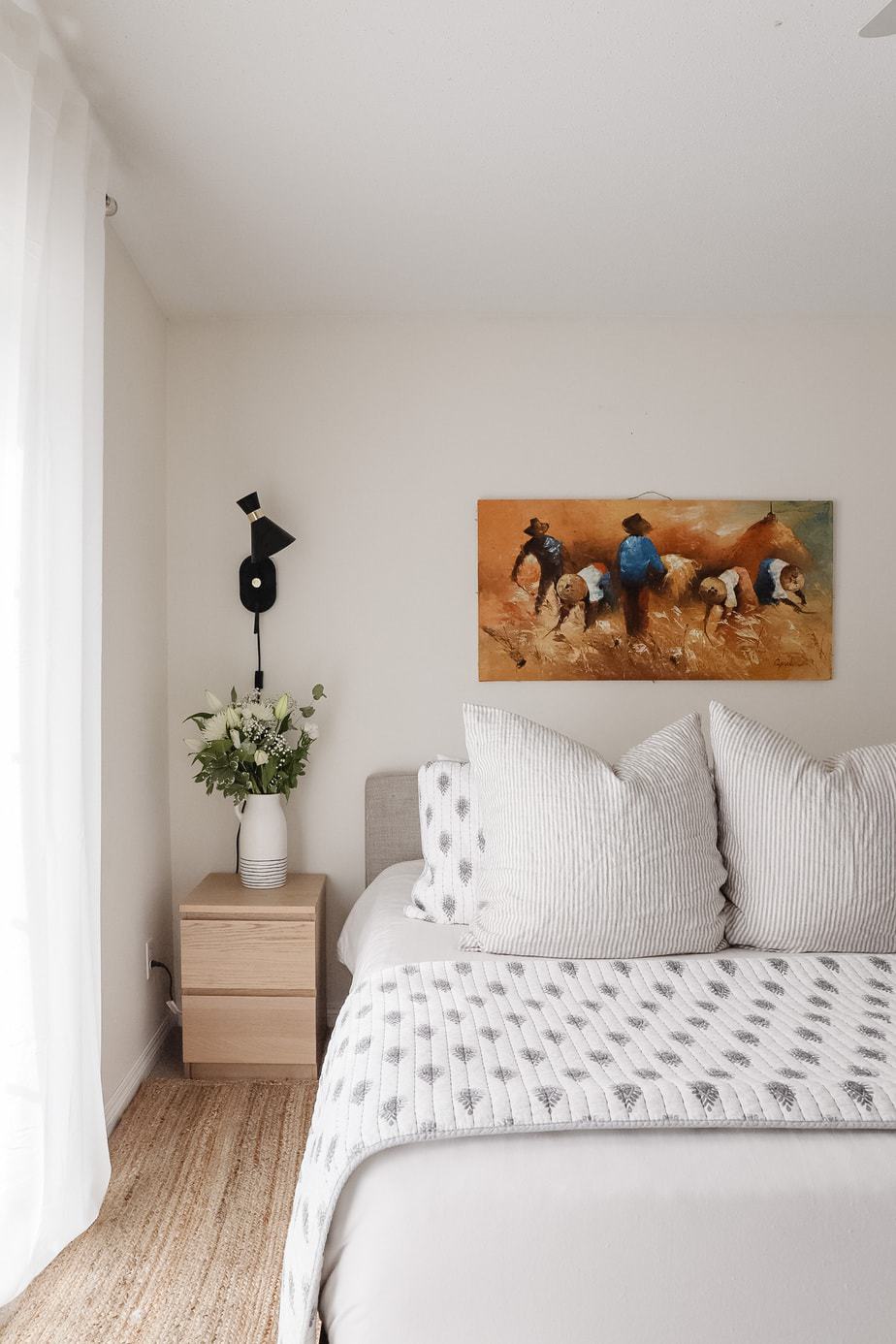 This article was originally posted on April 7th, 2021, and has since been updated to better serve our readers.
It's amazing how much our styles change over time, especially if you are constantly updating your home like we are. When we first bought our home almost three years ago, I had a very different idea for our bedroom design. Boho-styled bedrooms were definitely trending, and I was sure we'd love that style for years to come.
Turns out, we're not really "boho people" lol.
I read an article a few weeks ago (that I can't find of course) that was talking about how you should take your time designing your home, and not rush the process. The article said it's important because your home's true style needs to be found over time. Which means buying all your furniture all at once can sometimes feel like a mistake later on.
Turns out we lean more towards mid-century modern mixed with cottage vintage. I love mixing old and new in our home. I guess we've learned more about ourselves over the past few years and we now understand our style a bit better.
What we Look for in a New Bed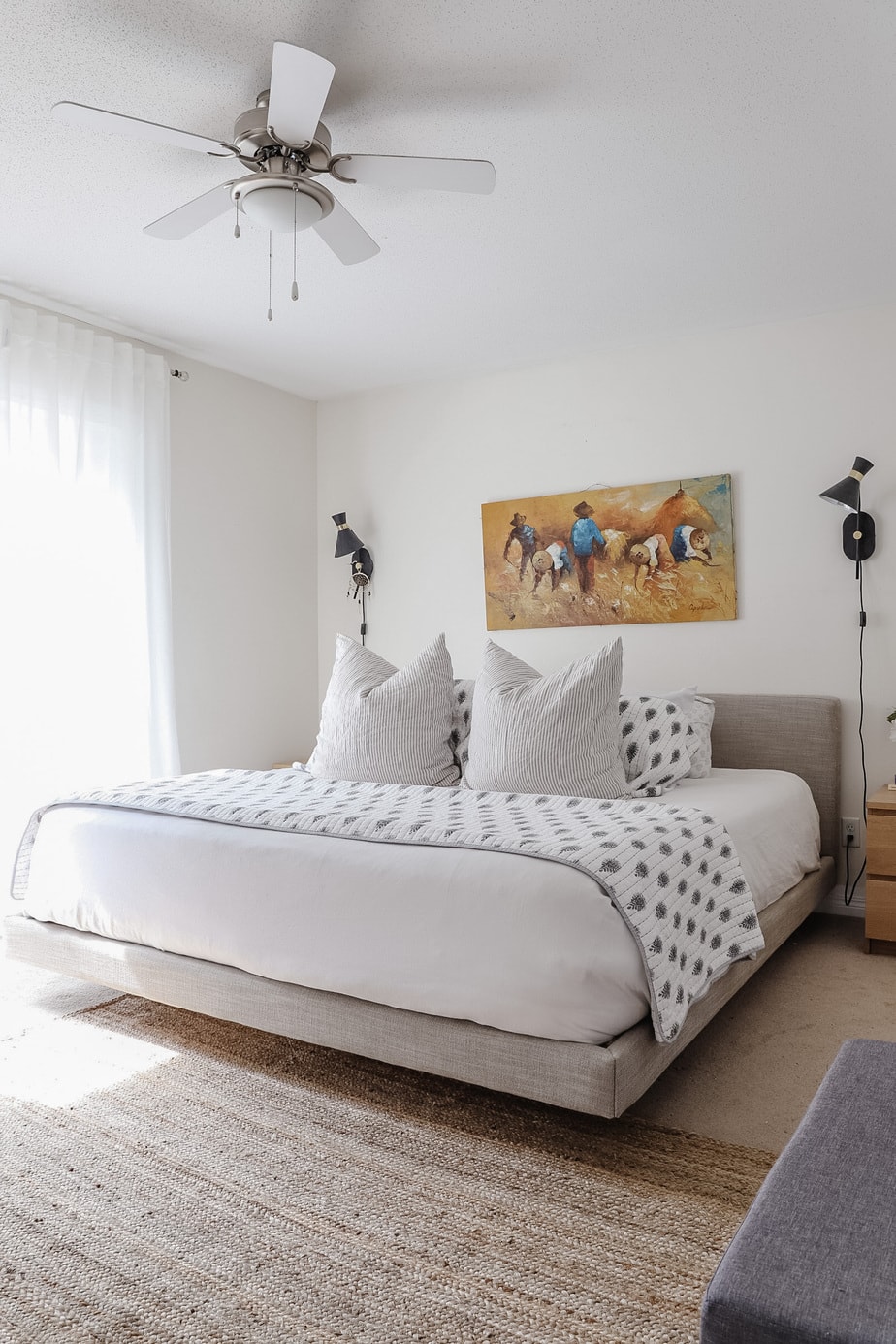 I'll be honest, Article totally caught my eye because of its affordable pricing and modern furniture.
I wasn't looking to spend thousands of dollars on a new bed in our first home. But I knew we needed to buy something that was really well made, and that usually comes with a bigger price tag.
We also did a ton of research, I watched videos and asked friends who owned the bed if they liked it. Everyone I talked to loved it and surprisingly had nothing bad to say about it.
So I took a chance and we ordered it.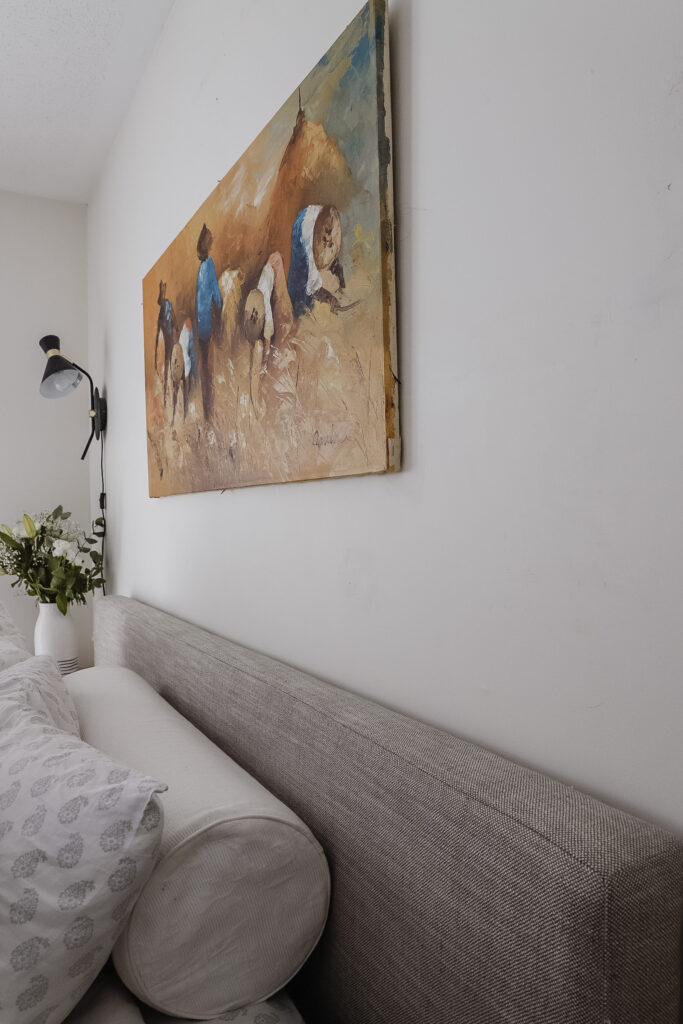 Is the Tessu Bed from Article, Sturdy?
A few years ago I bought an Ikea bed, and after a few months, it felt like it was falling apart. The bed wasn't sturdy, and it became squeaky.
Since my husband is taller, I knew we wanted to make sure it was sturdy. Even our last bed wasn't made well. The kids were jumping on it one day and broke the bed spring. Needless to say, they were immediately banned from jumping on beds ever again.
But. it's been well over a year since we bought the Tessu Bed and I can honestly say that it is just as sturdy as it was the day we bought it. We aren't super safe with it, but we aren't super rough either.
I promise it is very well made, and if I knew what I know now. I wouldn't have hesitated to buy the bed in the first place.
Out of all the beds I've owned, the Tessu is still the best quality and the best price.
Pros and Cons of the Tessu Bed from Article
We've had a ton of questions about the bed over the past year, so we thought we would add a few pros and cons for you. Hopefully, this will help you decide for yourself if it will work for you and your family.
The Pros of the Tessu Bed
It's fast ship furniture (unlike other furniture shops that have a 6-month wait or more)
Easy delivery (the delivery guys did all the work and brought it into our house, we just unpacked it and put it together)
It was easy to put together and follow the instructions
It's been over a year and the bed is still STURDY! (we got a ton of questions about that)
The colour we choose was perfect and exactly what it looks like online
Over all we were happy with the size and height of the bed
The Cons of the Tessu Bed
It's put together with an Allen Key (I just hate putting furniture together that way)
I noticed a little dirt shows (from the kids)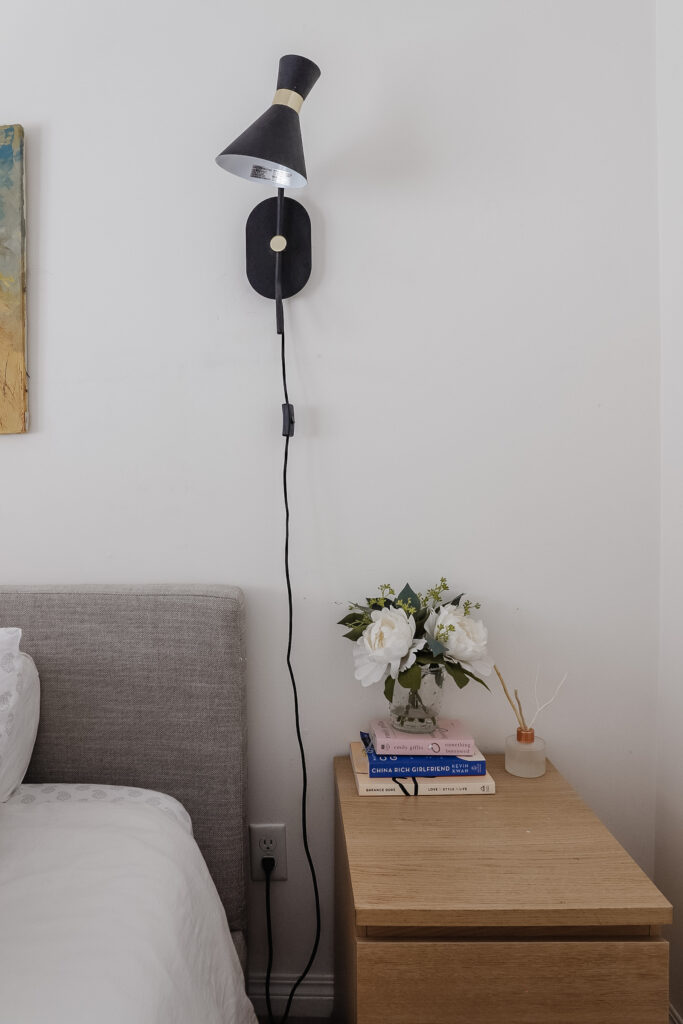 But I hope my review of the Tessu Bed from Article helps make your decision a bit easier. It's been over a year and a half and we are still very happy with it. I highly recommend it to anyone looking for that style of bed.