Review of the 14″ Lux Hybrid Mattress from Haven Sleep Co.
If you're in the market for a new mattress, our 14″ Lux Hybrid Mattress from Haven Sleep Co. is amazing. This is an honest review, filled with pros and cons to help you make an educated purchase.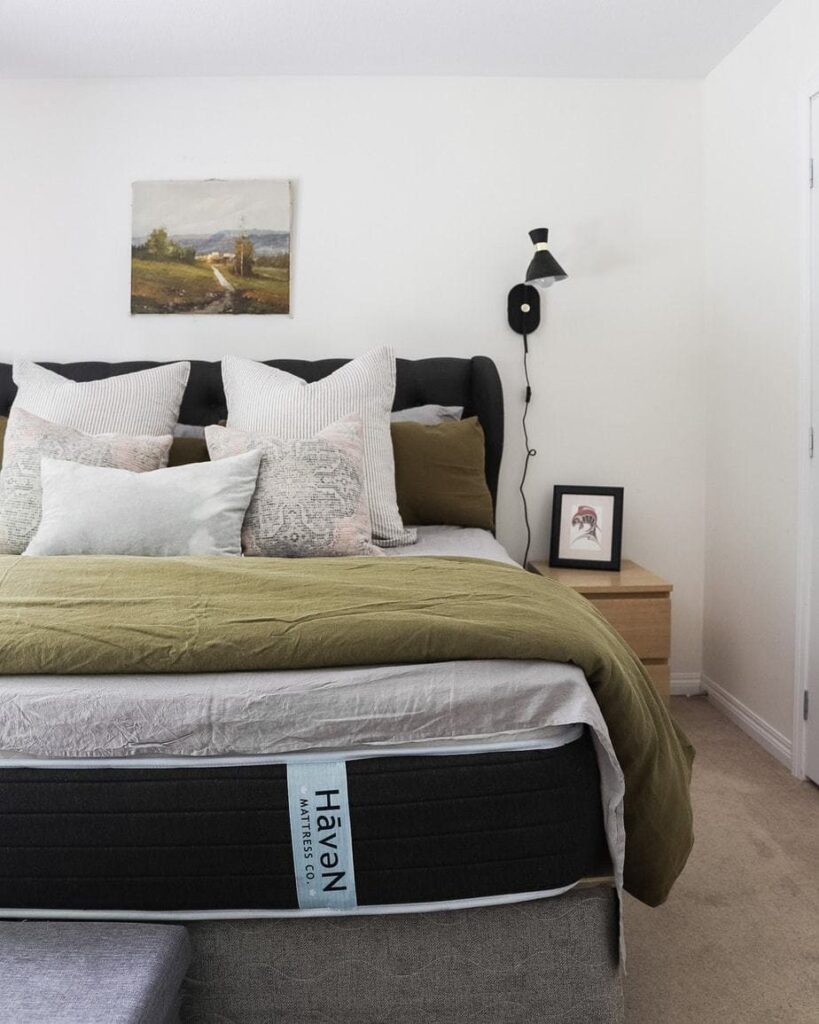 This is not sponsored but we were gifted the mattress.
It's been over two years of us sleeping on our Haven Sleep co. mattress and I can honestly say that it has become an essential part of us getting good sleep.
We currently own the 14″ LUX Hybrid mattress that sits on our king-sized bed.
I figured it was finally time to share a review, of all the pros and cons of our mattress, and why I think you're going to want one in your home.
Haven Sleep Co.
We had our last mattress for over 7 years, and it wasn't cheap but it was starting to get lumpy.
It had a big dip where my husband slept, which formed into a hole where our kids would roll into him at night. If they slept in our bed.
Eventually, I had enough of the sleepless nights and stiff mornings. My back was in bad shape, and I was seeing chiropractors, and doctors but it wasn't making a difference in how I felt.
I knew it was the mattress and it was time to get a new one.
When Haven Sleep co. reached out and asked if I would be interested in shooting some photos for them. I did a lot of research on the company to see if they fit our values, as well as researching the quality of their products.
I wanted to know what others said about them.
To my surprise, I could only find a few short reviews of the 14″ Lux Hybrid Mattress. Which is another reason I figured it was time to share my honest thoughts.
But first, a little about the company.
Haven Sleep co. as a Company
As a company, they checked off all the boxes that I think are important to families.
Mattresses are made to order, which means less waste.
They have low emissions
Non-toxic
Contains no harmful chemicals
Plant-based
Cruelty-free
They are also a Canadian company and are based in Kelowna BC.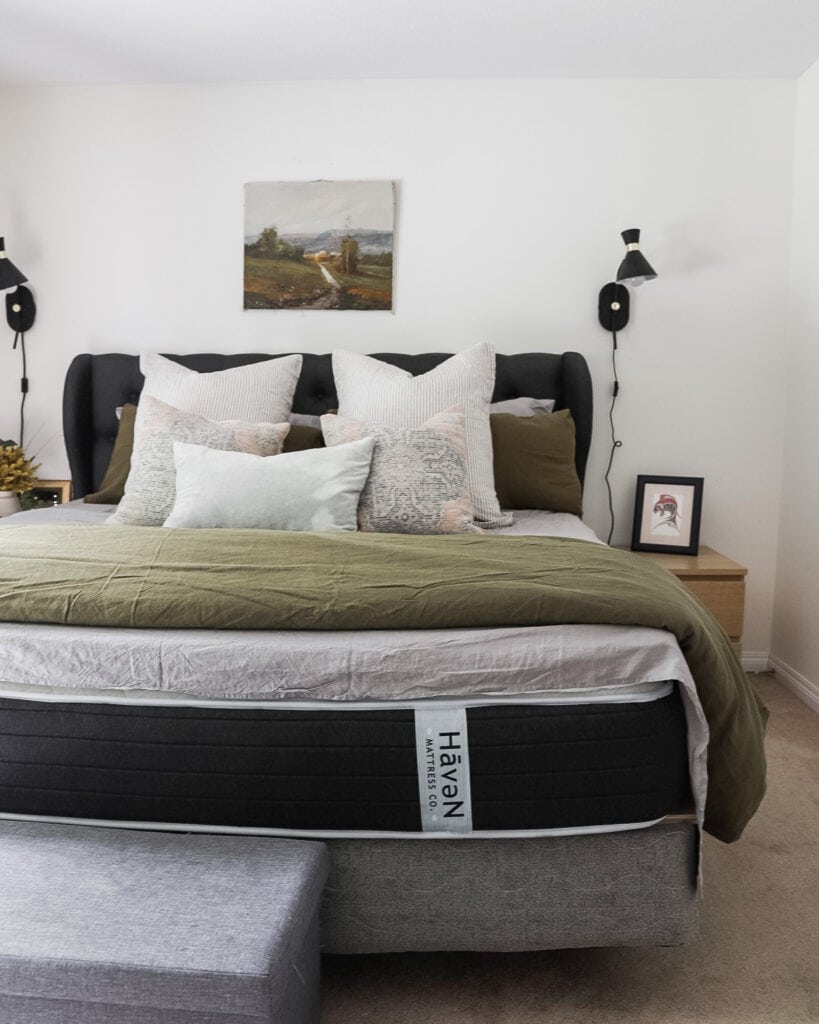 An Honest Review of the 14″ LUX Hybrid Mattress
Pros
It has a pillow top which makes a HUGE difference in comfort levels.
It's a bed in a box, which makes it easier to get it in certain rooms
Does not need a box spring
Affordable compared to other similar options
Quick and easy delivery
Cons
We felt stiff for the first few nights (Haven says it could be up to 3-4 weeks)
It is heavy to move by yourself
It's difficult to clean if you do end up spilling something on the pillow top
In Conclusion
Honestly, there are not a whole lot of negative or bad things I have to say about our mattress. I've had some of the best sleep of my life on that bed, and I always look forward to going home to sleep on it.
If you are in the market for a new mattress, I would highly recommend checking out Haven Sleep Co. Specifically, their pillow top mattresses, because we've put it to the test and it's passed with flying colors!