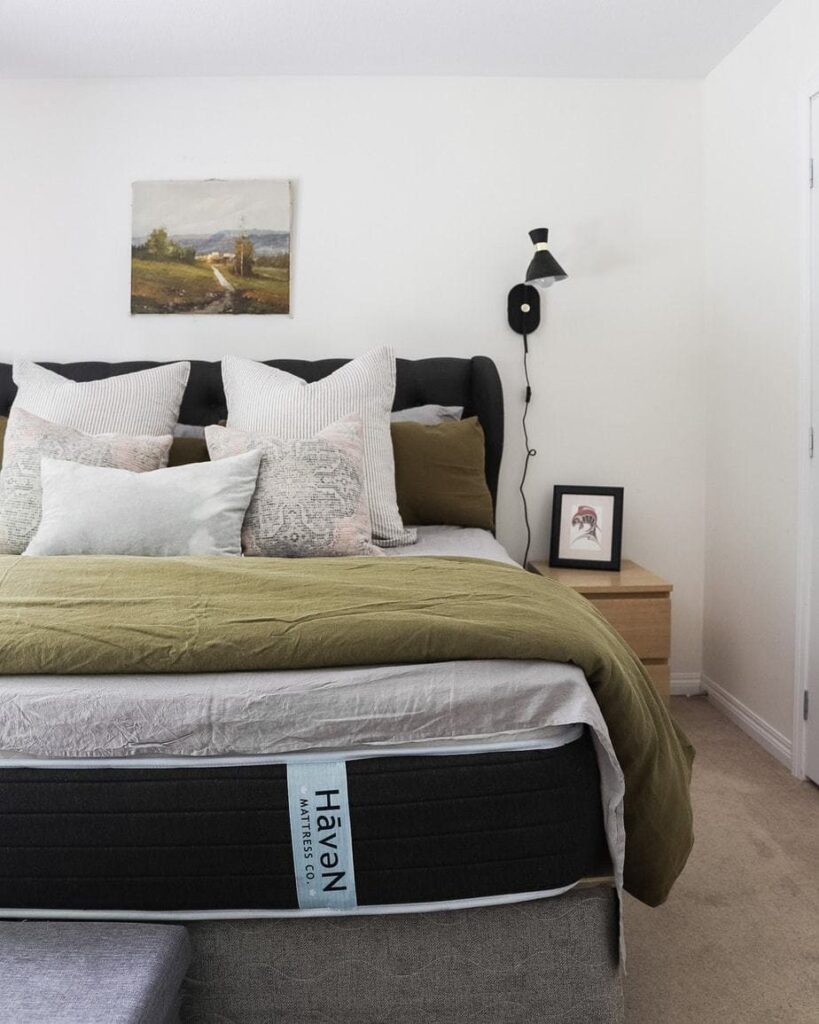 It's been over two months since we got our Haven Sleep co. mattress and I have been having the best sleep I've had in years. Just to note that this post isn't sponsored but we did work with Haven Sleep Co. to create content for them a few months ago.
I was more than impressed that they strongly suggested that we try the 14″ LUX Hybrid mattress for 60 days in order to form a real opinion on their products. We'll that 60 days is up and I wanted to tell you more about our experience upgrading our old mattress with Haven Sleep Co.
Our New Mattress from Haven Sleep Co.
We've been sleeping on the same mattress since we first started dating lol. Which was actually a really expensive bed ($4000) that sadly started getting lumpy and bumpy just over a year ago. By the beginning of summer, I just about had enough of the sleepless nights and stiff mornings. My back was in bad shape, I was seeing chiropractors, doctors and nothing was making a difference in how my hips and lower back felt.
We knew it was the mattress and we also knew that we needed to upgrade our old mattress and find something better. Then Haven Sleep co. reached out and asked if I would be interested in a collaboration. I swear it was meant to be because as a company they checked off all the boxes I was most passionate about. I like that all mattresses are made to order which means less waste. They have low emissions, are non-toxic, contain no harmful chemicals, are plant-based, and cruelty-free. They are also a Canadian company and based in Kelowna.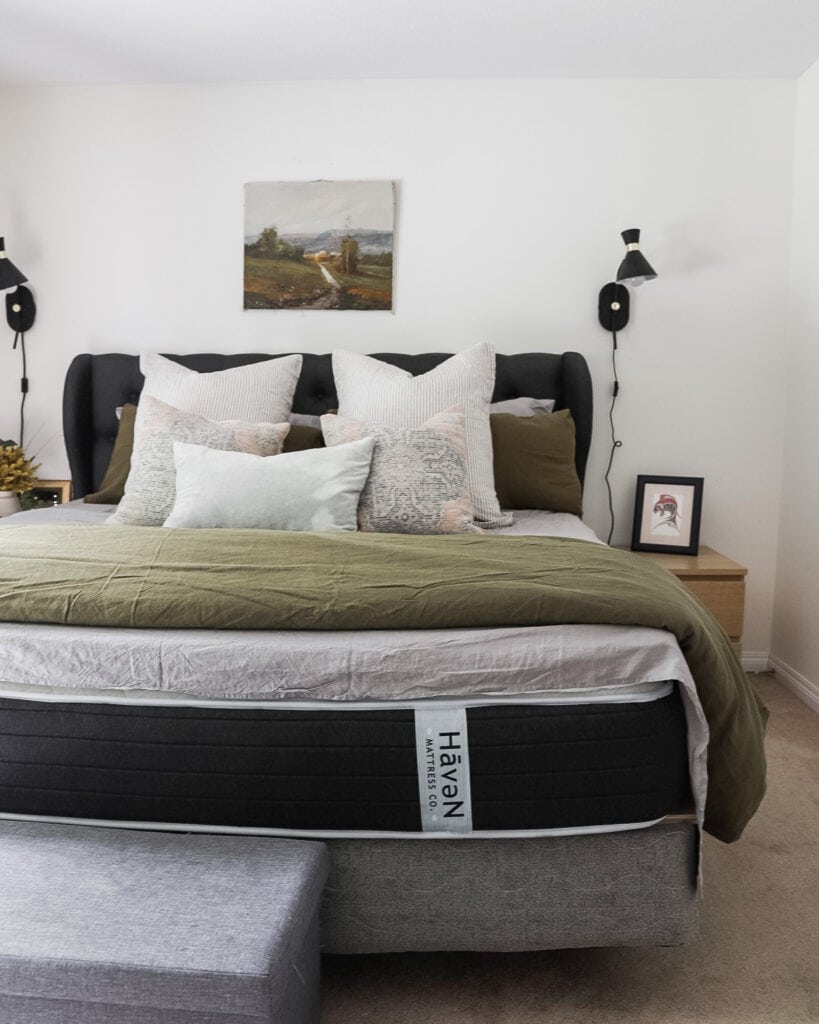 I always wondered what people do with their old mattresses. We sent our's to a shelter (whether it will be used or discarded I'm not sure), but I know if they are in okay shape more places will re-use them. We called ahead to ask but I highly suggest finding out if anyone you know might have use for it first. I'm just always conscious about the waste that ends up in landfills.
Just a note that we were told for the first 3-4 weeks you might feel a bit stiff waking up. Just until you get used to the new mattress or it gets broken in. But we didn't wake up feeling stiff at all, and we've consistently had the most amazing sleep since we got the new mattress.
We were so impressed with the quality, that we are working with them again on the cottage bedroom makeover. We're excited to put together and share it with you soon. In the meantime, you can check out my latest article for Haven Sleep co. and follow along on Instagram Stories for more behind the scenes.
We've also been given a discount code for my readers who want a new mattress! You can use code SPVLIVING50 for $50 off 10", 14" and bundles of those mattresses.