8 of the Best Cottage Lakes in Ontario, and Why You'll Never Want to Leave
We've put together a list of the best cottage lakes in Ontario, according to cottagers. Comprised our personal recommendations for each of the lakes according to a cottage and a local resident.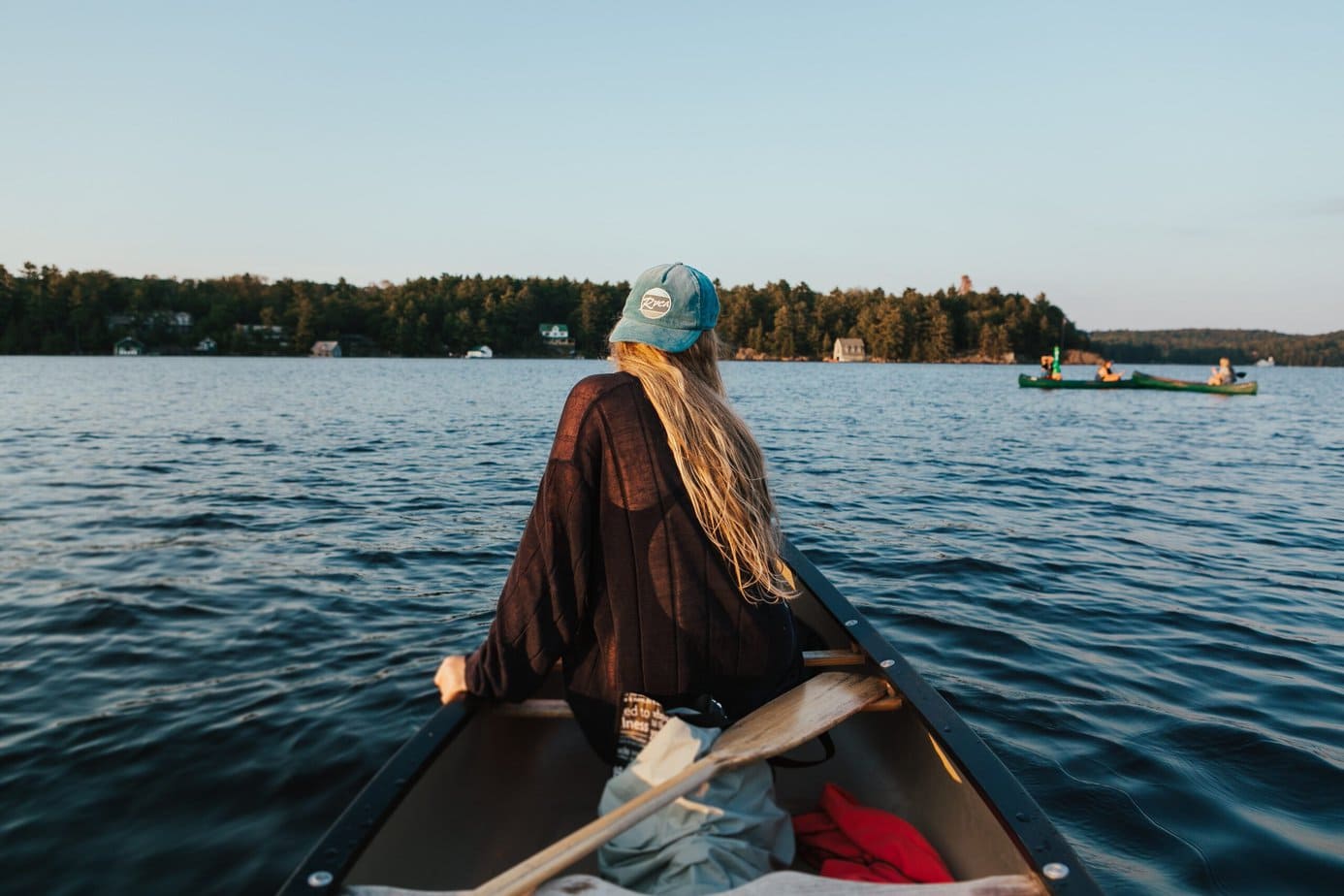 Nestled within the breathtaking landscapes of Ontario, Canada lies a hidden gem cherished by locals, adventurers, and travelers the cottage lakes. Ontario's stunning lakeside getaways offer a tranquil escape from the hustle and bustle of modern life, beckoning visitors with their picturesque waters, lush forests, and abundant wildlife. Whether you seek a peaceful retreat, thrilling outdoor adventures, or simply a chance to reconnect with nature, the best cottage lakes in Ontario have it all. Join us as we explore some of the most enchanting destinations where you can experience the true taste of Canadian wilderness and make memories to last a lifetime.
Best Cottage Lakes in Ontario
Muskoka Lakes
No list of Ontario's best cottage lakes would be complete without mentioning the iconic Muskoka Lakes region. This popular destination for cottage enthusiasts is most known as "Ontario's Cottage Country". Muskoka has sparkling lakes, granite cliffs, and verdant forests, There are also plenty of activities to do from playing a few rounds of golf on the Lake Joseph Golf Course or taking a leisurely cruise on Lake Muskoka, Lake Rosseau, or enjoying some water activities like fishing, kayaking, or paddle boarding. The region also offers charming towns, boutique shops, and gourmet dining, making it a perfect blend of nature and luxury.
Renowned for its breathtaking natural beauty, Muskoka Lakes blends the best of its unforgettable landscapes and fun activities. The region's stunning waters and lush forests are the ultimate backdrop for outdoor enthusiasts, which obviously makes it a favored spot for luxury cottage rentals. The allure of Muskoka Lakes lies in its ability to provide a perfect escape from the city's hustle and bustle, where visitors can truly unwind and disconnect. If you're looking for luxury cottage rentals then you've come to the right place, with the region's stunning scenery cementing Muskoka Lakes' reputation as the ultimate destination for those seeking a refined yet rustic cottage experience amidst Ontario's natural splendor. You might even catch a glimpse of some A-list celebrities like Goldie Hawn, Kurt Russel, Victoria Beckham, and even Justin Beiber.
Algonquin Park Area
If you're seeking a more rugged and immersive experience, the Algonquin Park area emerges as an outdoor enthusiast's paradise. Algonquin Provincial Park, nestled within this region, ranks among Ontario's premier national parks, celebrated for its backcountry camping, extensive hiking trails, and unparalleled wildlife encounters.
With loons serenading across the lakes and majestic moose wandering through the forests, nature enthusiasts are bound to feel a profound connection to this untamed wilderness. Even during the winter months, Algonquin Park remains a great spot for adventure, offering cross-country skiing, snowshoeing, and the chance to witness a transformed landscape that dazzles beneath a blanket of snow. For those who crave a genuine communion with the great outdoors, Algonquin Park's charm lies not only in its breathtaking beauty but also in its status as a cornerstone of Ontario's provincial parks, inviting all to embark on a journey of discovery and rediscovery.
Haliburton Highlands
Nestled in Central Ontario, the Haliburton Highlands emerge as an epitome of tranquil charm and captivating aesthetics. Encompassed by a tapestry of quaint, serene lakes, this locale stands as an ideal haven for seekers of quietude and revitalization.
The allure of gazing at the starlit sky on a crisp night, embarking on unhurried forest strolls, and immersing oneself in the creative tapestry of local art studios encapsulates the essence of Haliburton. The region's intimate connection with nature invites a profound sense of introspection, making it an ideal destination for those yearning to reconnect with their inner selves amidst the gentle embrace of unspoiled surroundings.
Lake of Bays
Nestled in the eastern expanse of Muskoka, Lake of Bays shines as a hidden gem among Ontario's cottage lakes, providing a serene and unspoiled haven. This smaller, lesser-known lake grants a peaceful respite from the bustling energy of its more frequented counterparts.
The unreal beauty of calm waters, sun-kissed beaches, and majestic pine sentinels weaves an enchanting tapestry that invites contemplation and tranquility. Embrace the chance to rejuvenate on your secluded dock or embark on a serene canoe odyssey, traversing the pristine waters that reflect the untouched beauty of the surrounding landscape. The allure of Lake of Bays lies not only in its scenic splendor but also in its proximity to charming small towns, offering a seamless blend of relaxation and exploration for those in search of an authentic and revitalizing cottage experience.
Georgian Bay
Georgian Bay is the heart of Ontario, just hour drive north of Toronto, and is widely celebrated as one of Ontario's best cottage destinations. It's a personal favorite of mine because I grew up on an island in Georgian Bay. With year-round charm and tons of recreational activities, it's no doubt that many find the area appealing. It's honestly a perfect location for a cottage with unbelievably clear waters, and picturesque landscapes, Georgian Bay offers a scenic paradise that caters to both seasonal visitors and year-round residents.
The summer season on Georgian Bay is like no other, it's truly a haven for not only nature lovers and fishing enthusiasts but for anybody and any age. You'll find some of the best swimming, boating, kayaking, and of course fishing. There are also plenty of private beaches and waterfront cottages, that provide a welcomed escape from city life, allowing visitors to immerse themselves in the beauty of the surroundings. Georgian Bay's charm extends throughout the year, with opportunities for winter sports and cozy fireside moments.
One of the area's most famous beaches, Wasaga Beach is known for its stunning shoreline, sandy beaches, and vibrant atmosphere, which adds to Georgian Bay's appeal. Whereas cottage towns like Parry Sound offer a taste of local culture, and beautiful scenery creating a sense of community for cottagers. This blend of scenic wonders, water-based leisure, and a range of activities makes Georgian Bay a coveted destination for those in search of unforgettable cottage experiences that make seasonal cottagers turn into year-round residences.
Kawartha Lakes
With over 250 lakes, the Kawartha Lakes region emerges as a quintessential masterpiece of Ontario's natural beauty, seamlessly blending stunning waterways, welcoming communities, and gorgeous landscapes. This multifaceted haven offers boundless opportunities, whether you're casting lines on fishing expeditions, navigating the storied Trent-Severn Waterway, or simply indulging in leisurely sun-soaked moments. A highlight not to be missed is the iconic Peterborough Lift Lock, a testament to human ingenuity that enables boats to gracefully transition between varying water levels, showcasing the region's harmonious coexistence with engineering marvels. The Kawartha Lakes, with its variety of outdoor activities and cultural explorations, stand as an all-encompassing destination that invites visitors to enjoy the connection between water, land, and community, making it one o the best places in Ontario to rent or buy a cottage.
Lake Simcoe
Lake Simcoe holds its esteemed place as one of Ontario's premier cottage lakes, largely due to its captivating charm and the abundance of recreational opportunities it offers. Nestled within a renowned cottage area, Lake Simcoe draws in visitors with its picturesque beauty and diverse array of activities. Boasting serene shores and crystal-clear waters, it provides an idyllic backdrop for relaxation and water-based adventures alike. From fishing and boating to swimming and kayaking, Lake Simcoe caters to a range of outdoor enthusiasts.
While some might be concerned about cottage prices, Lake Simcoe stands out for offering a variety of accommodations that cater to different budgets. Whether seeking luxury lakeside estates or cozy cabins, the region's diversity ensures that cottage prices can align with a range of preferences and financial considerations. This accessibility, combined with the lake's natural allure and the range of recreational activities it offers, solidifies Lake Simcoe's reputation as a cherished destination for cottage-goers seeking a balance of affordability and splendor.
Lake Ontario
Lake Ontario is not only of Ontario's premier cottage destinations, owing to its unparalleled blend of captivating scenery, convenience, and recreational opportunities. With a vast shoreline that stretches from the Greater Toronto Area to the serene landscapes of Prince Edward County, Lake Ontario offers a diverse array of experiences for cottage-goers. The accessibility to major urban centers combined with the tranquil ambiance of lakeside living makes it a perfect choice for a getaway that caters to both relaxation and adventure.
Cottage rentals along Lake Ontario's shores provide an idyllic retreat for all kinds of travelers. Whether you're seeking a romantic escape or a family vacation, the variety of accommodations available ensures you'll find the perfect cottage rental. Many rentals feature amenities such as private hot tubs that allow you to luxuriate while enjoying the breathtaking views of the lake. From the vibrant cultural scene in the Greater Toronto Area to the quaint charm of Prince Edward County's wineries and boutiques, Lake Ontario's proximity to diverse attractions makes it an ideal destination for those who want it all. With its compelling blend of picturesque beauty, comfortable cottage rentals, and a range of experiences at your doorstep, Lake Ontario undoubtedly stands as one of Ontario's best cottage lakes, promising unforgettable memories for all who venture to its shores.
Ontario's cottage lakes are one of the province's natural beauties and offer a ton of opportunities for relaxation, adventure, and connection with nature. Whether you're seeking a luxurious cottage rental or a rugged wilderness experience, these lakes have something for everyone. As you plan your next vacation, consider spending time in the enchanting surroundings of Ontario's best cottage lakes, and let the wonders of nature rejuvenate your mind, body, and soul, while making a connection with local culture and communities.