How to Host a Large Party in a Small House
In this article, we are sharing tips and tricks on how to host a large party in a small house.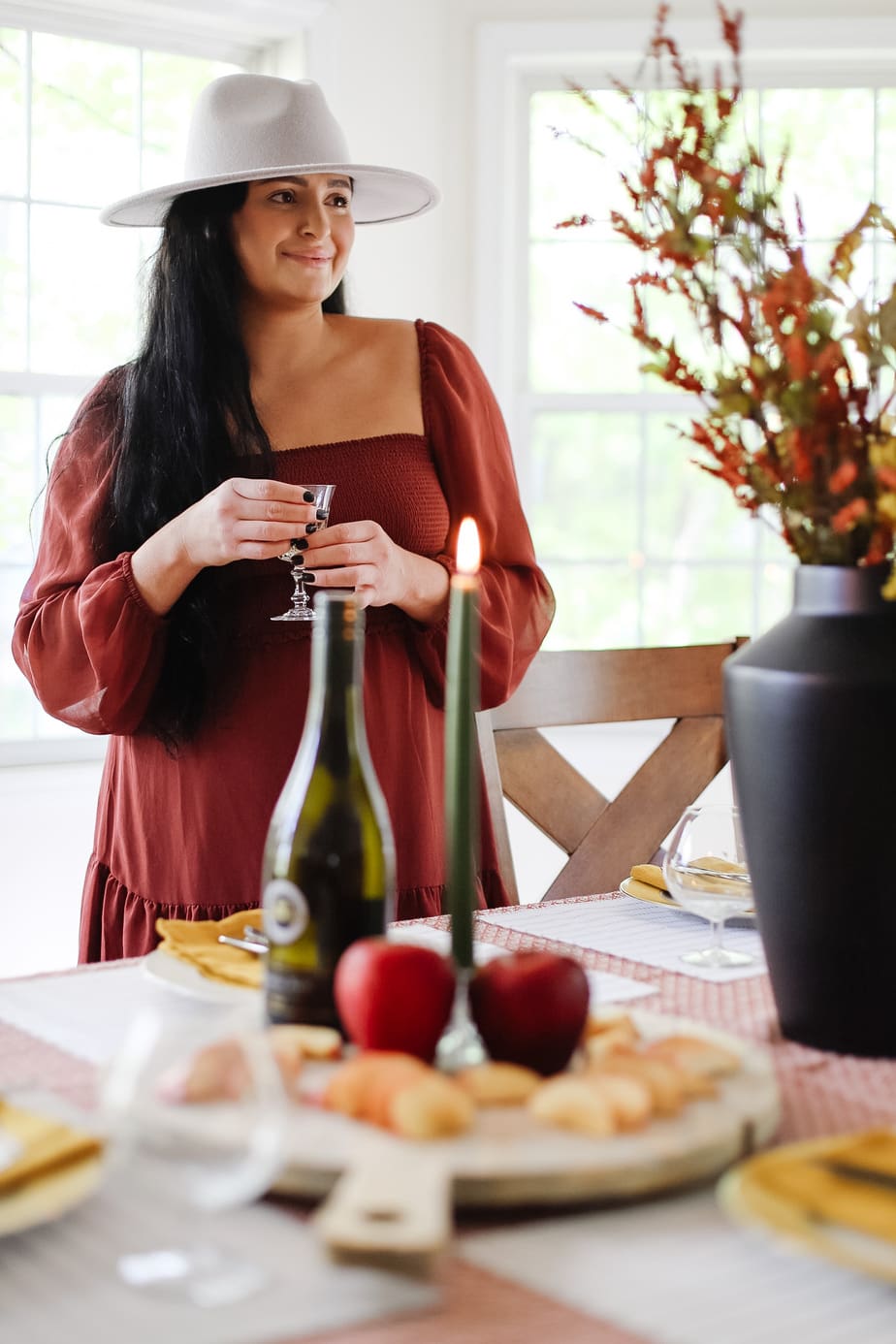 I've always loved hosting parties and gatherings with friends and family. Some of my favorite memories were with our friends, laughing and chatting about things that we haven't talked about in years.
But when we moved into our small three-bedroom home, I thought there was no way I could possibly host the beautiful dinner parties I loved so much.
Turns out a small home hasn't hindered us from throwing a large party. With a few simple tricks and strategies, you can also turn a small home into a cozy venue for a large party.
I'm going to share some creative and practical tips on how to maximize a small space for a large party. So you never have to miss out on hosting your friends and family ever again!
How to Host a Large Party in a Small House
The last party we had was the most successful one in my opinion. Not only did our guests enjoy themselves but I also had a great time. For once I wasn't running around refilling drinks or worrying if the front door was getting too crowded with shoes.
The evening felt smooth and effortless and the clean-up was surprisingly easy.
So you're probably wondering what I did differently, and how you can do it too.
Tidying up Before the Party Starts
I'll start by saying that I'm normally a clean freak, but honestly, the best piece of advice I have is to start with a tidy home! Not just clean, but also tidy.
This means putting away unnecessary decor and getting rid of the clutter before you have a party. Maybe it's the pile of overflowing blankets in the living room or crowded counter space. But giving your home a good sweep, vacuum, and making sure there's no pet hair is absolutely essential.
It's a good idea to look around your home and think of ways you can simplify it in a way that makes sense. My number one place to tidy is in the bathroom. It should be free of your personal toiletries and prepared for guests, so make sure there is enough toilet paper, clean hand towels, and hand soap.
Plan Ahead
The best tip I was given by my mother who is the queen of hosting, is to plan ahead. Plan for the number of people coming and then double it.
Plan for the area you'll be hosting, plan the seating, plan the menu.
Action Item: Grab some paper and a pen, write a list of the food you will need, plates, cutlery, and walk around your home to see if there's anything that might be missing. Anything that needs a refill and to make sure you have all the essentials.
Be Stategic with the Menu
Right along with planning ahead, be strategic with the menu and prepare your food ahead of time. If we're having a party I don't want to be in the kitchen cooking. So I will cook everything the night before and just pop it in the oven to heat it up when it's time.
I will say that I enjoy serving salad or an appetizer that I can easily serve while we're waiting for the main course.
Designating an Room for Clutter and Coats
As soon as our guests arrive it's my job to take their coats and bring them to one of the bedrooms. So it's out of the way and leaves room for foot traffic in and out. Actually, I ordered a coat rack from Amazon a while back that I literally hang everyone's coats and it's not hard to find them at the end of the night.
The same room can be a storage space to hide all the clutter in other areas of your home that you know guests will be.
Temperature Check
It's better to have your home or apartment colder than usual. A lot of bodies tend to make the place really hot very quickly. So planning for an open window or fan is a great idea as well.
I will also add that if you have an open house don't be afraid to open some windows or doors and create an indoor-outdoor party.
Less is More
This is especially true when it comes to the decor in your home while you're hosting a large party.
Go for a minimal, muted decor and think of hanging decorations instead of placing them on top of areas you know your guests will be using. I promise your friends and family will be amazed by other areas of your party to notice the decor.
Separating Food and Drinks
It's a great idea to plan where the food will be and separate the area from the drinks. So that guests aren't crowding around one specific area. If possible, have several drink dispensers in the kitchen or pitchers filled with signature cocktails in the dining room.
Simple changes to a small home will make it so much easier to host a party.
Create a Mood
As an interior designer, the best advice I can give to creating a successful dinner party is to set the mood. You can create an ambiance by lighting candles, turning off harsh overhead lighting, turning on lamps, and dimming the lights a bit.
Think Outside the Box
I've been to parties where they've had sinks filled with ice as a sort of drink cooler. It's a brilliant idea actually and one that inspired me to think outside the box. Maybe it's using floor pillows as extra seating, a coffee table, or small tables as mini charcuterie boards. I've also seen people use cake stands to fit more food and get the most out of a small dining table.
Don't let a lack of seating be the reason why you're not entertaining in a small space, instead get creative, plan ahead and enjoy your company.
For more Entertaining ideas click HERE.
For more Holiday ideas click HERE.