11+ Festive Tablescapes to Inspire your next Dinner Party
This post shares 11 festive tablescapes to inspire your next holiday dinner party. Plus we'll share key pieces so you can re-create any of the festive styles you like.
I know Halloween just passed but it's never too early to start planning your holiday tablescapes. Especially when the holidays are almost always spent around the table with friends and loved ones. Decorating tables even with the simplest decor can make a major difference in keeping the holiday spirit high in your home.
Creating a festive tablescape is one of the best ways to reflect the joy of Christmas, and of course, there are plenty of festive tablescape ideas to choose from. From a traditional green-and-red combo to subdued Scandinavian hues and everything else in between.
11+ Festive Tablescapes
Let's go over a few different styles of tablescapes, and hopefully, we will inspire you to create a beautiful holiday table this year.
Cottage Style Tablescape
Last year we went with a cottage style for the Christmas decor and I loved the way our table turned out. It's so hard to nail down one cottage style because there are so many, from farmhouse to the English cottage style.
For this look, we used a white linen table cloth, and a brown placemat because the seagrass placemats didn't come in on time.
I also used red and green Christmas decor paired with hints of gold. The colors went very well together, which is why your cottage table shopping list will consist of:
Scandinavian Christmas Table
A Scandinavian Christmas Table is perfect for the neutral lover, who prefers to keep things simple this season.
Your list will consist of:
Pink Christmas Table
This Pink Christmas Table is a fun idea for the Holidays, surprisingly easy to re-create.
Your list will consist of: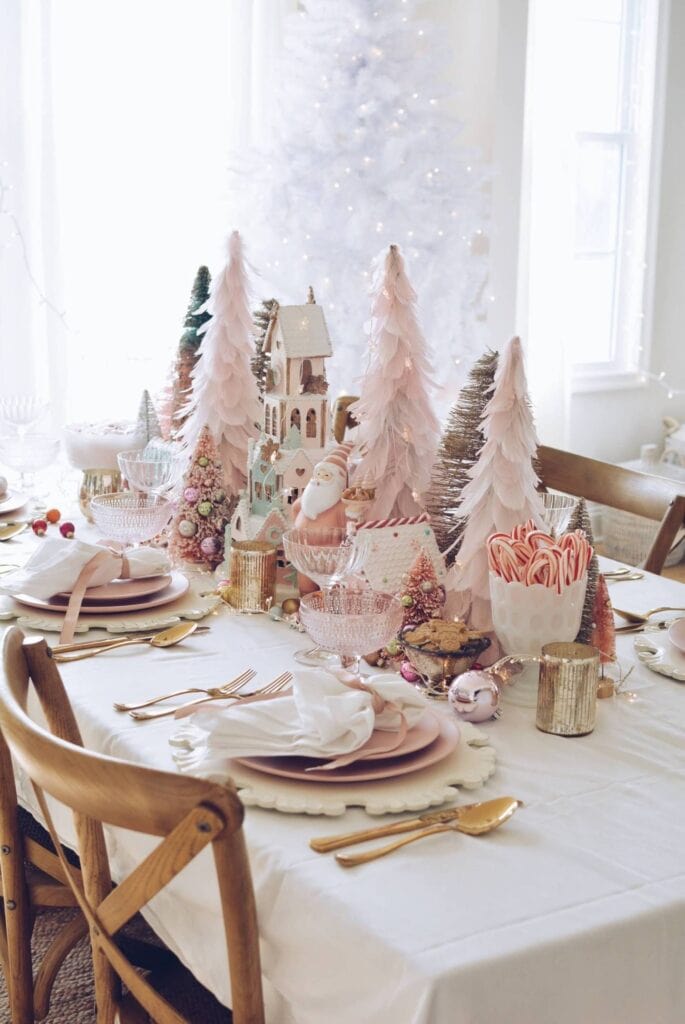 Elegant Style Tablescape
The elegant style tablescape is beautiful!
your list will consist of: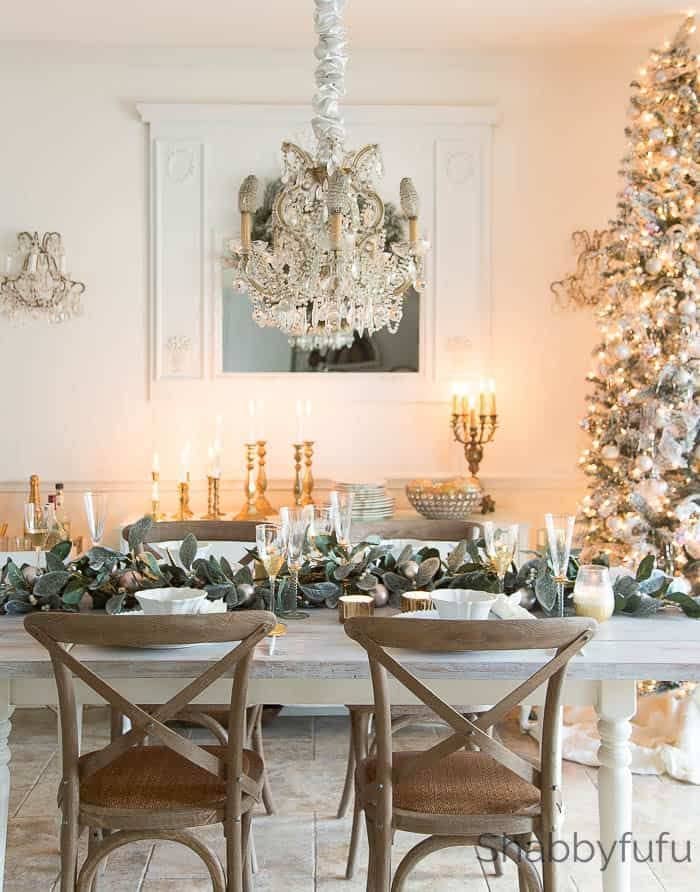 Farmhouse Tablescape
The farmhouse tablescapes have been really popular the last few years, and some of the key elements include rustic items. Things like red and white napkins, with contrasting black candlesticks.
Your farmhouse tablescape shopping list will include:
Cozy Mountain Tablescape
If you're looking for a cozy cottage table this Mountain Tablescape is perfect for you. It's perfect for mountain escapes or cabins. Surrounded by loved ones and the warm fire.
Your list will consist of:
Rustic Christmas Tablescape
This rustic tablescape is perfect for Christmas at the farm. I love how they incorporated natural elements.
Your list will consist of: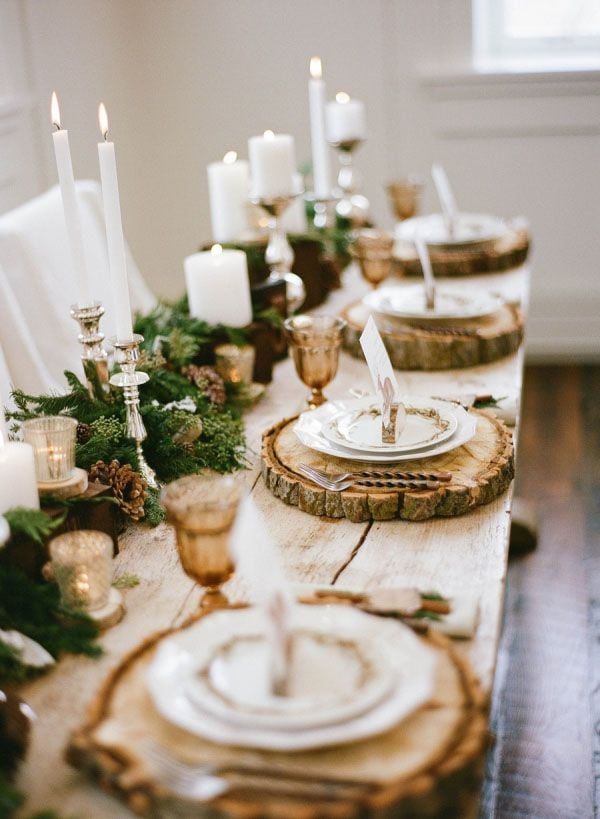 Magical Winter Tablesetting
This is a magical winter table setting mixed with a little bit of woodland decor.
For this look you will need:
I hope this inspired you to create the festive tablescapes you've always wanted this Holiday season. Don't forget to check out the other Holiday articles we have for you!