Hostess Outfits: What to Wear When You're Hosting
Hostess outfits should be fun, classic, and comfortable. This is why we're sharing 5 full outfits for you to wear each season.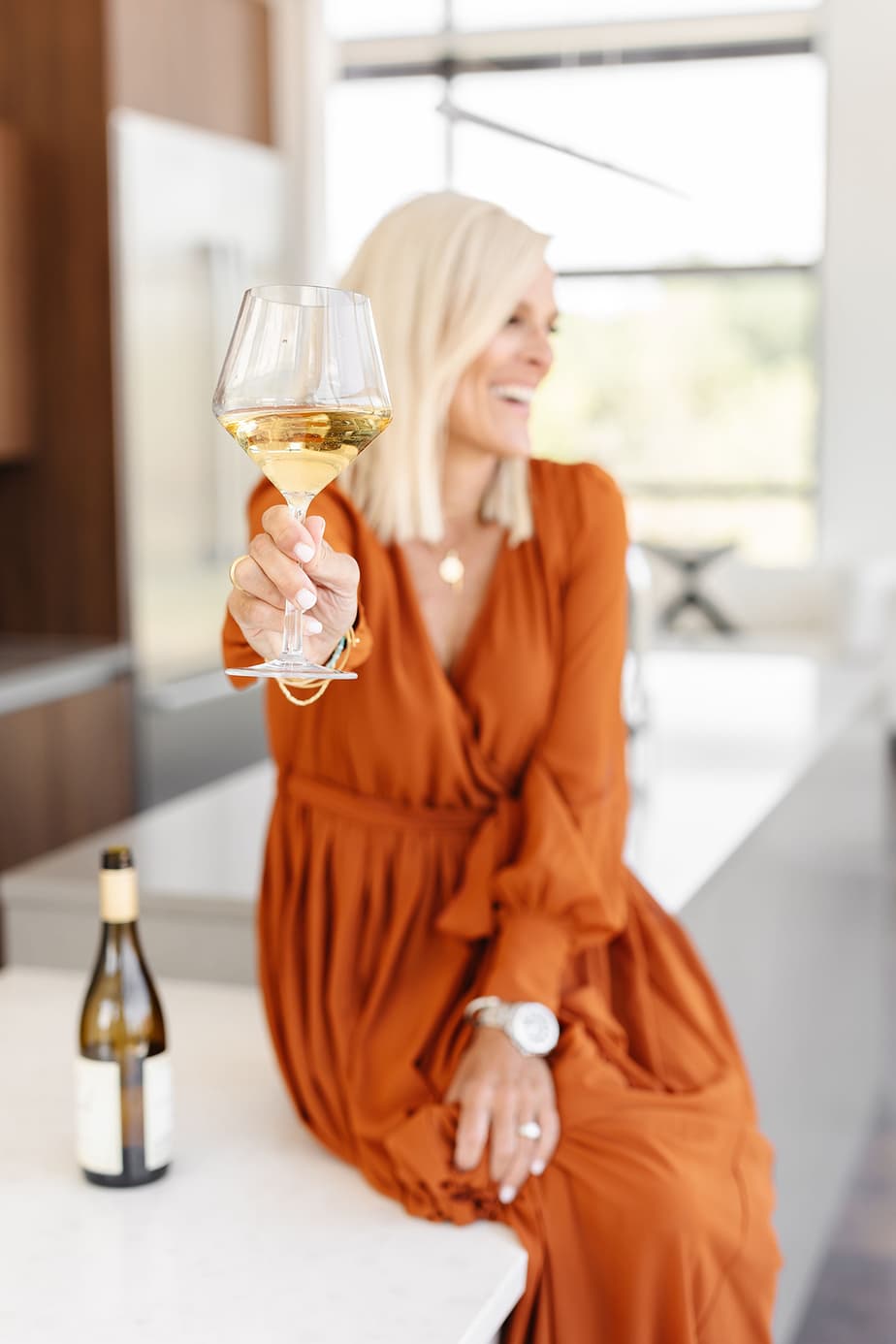 I've always loved hosting parties, and over the years I've learned a lot. Like how the best parties also entail a lot of planning. Things like decorating your home or venue, and planning what food and drinks to prepare for guests come with time. But I always say that with proper party planning, also comes the ability to relax and enjoy the moments with your guests.
Yet, one of the biggest challenges I often come across always has to do with choosing the perfect hostess outfits and figuring out what to wear when you're hosting.
Hostess outfits should make you not only look pretty and confident, but should also be comfortable, make your guests feel welcome, and add to the celebratory mood.
So today, we are sharing a round-up of outfits that are perfect for hosting parties for each season and every occasion.
5 Hostess Outfits: What to Wear When You're Hosting
It's been a few years since I was in college but I took Fashion studies and it taught me a lot, not only about choosing the perfect outfit but also about what works best for hosting. Which is why I think we've put together four or five great outfits for your new party.
Hopefully, this will make your life so much easier and give you one less thing to worry about. So let's go over outfits for each season and how you can style them.
Hostess Outfits for the Winter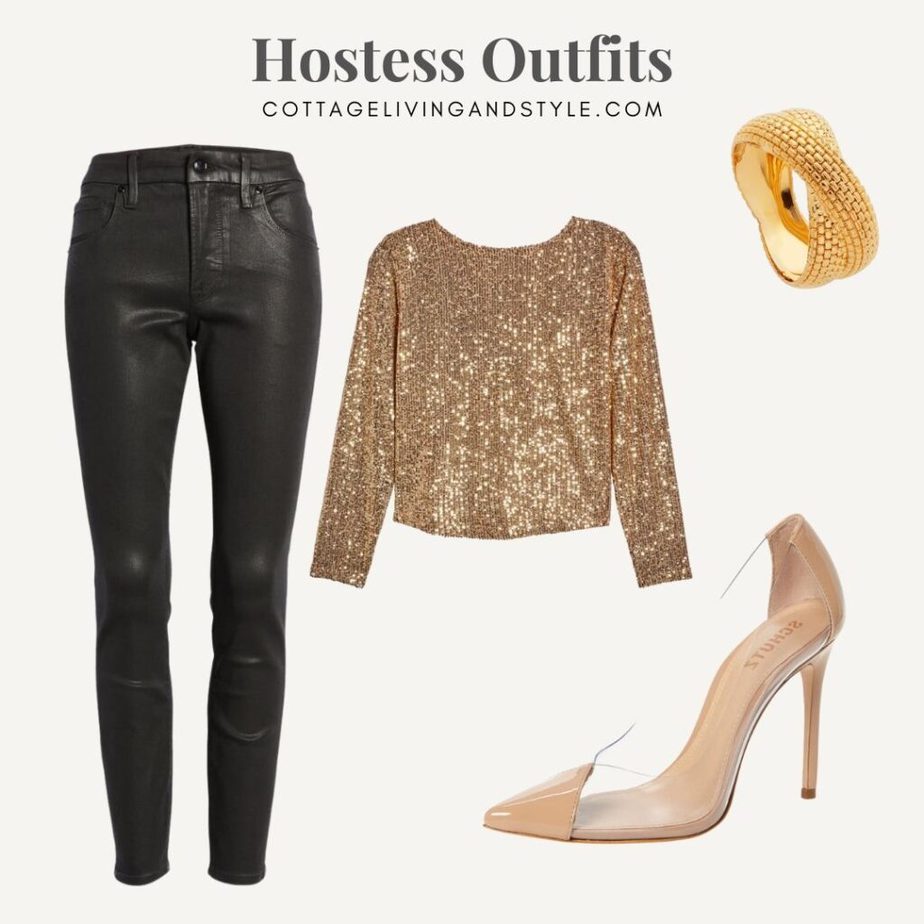 Christmas get-togethers, family dinners, and seeing old friends make the perfect excuse to get dressed up. Make this winter extra special by adding some sparkle to your hostess outfit. Pair a sequin top, faux leather pants, nude heels, and a beautiful statement ring and you have the perfect outfit!
Shop here: pants // sequin shirt // nude heels // gold ring
Hostess Outfits for the Spring
Hosting a party in the spring means you can get away with a little more layer to a sweet little dress. Which is why we've paired this little black dress with over the knee boots. Then layered on a beautiful sequin blazer that says your ready to party.
Shop here: black dress // black boots // sequin blazer
Hostess outfits for the Summer
Summer has always been one of my favorite seasons to dress for. There's something so effortless about summer dinner parties. Which is why the pink strapless dress and simple earrings are perfect for wearing shoes that are perfect to celebrate with friends and family.
Shop here: dress // heels // earrings
Hostess Outfits for the Fall
Hosting parties in the fall are the perfect time to take advantage of mixing layers. Start with a nude body suit, add a knited skirt, over the knee boots and add a beautiful gold cuff. You have the best outfit to take you from the warmer temperatures to the cooler evenings.
Shop here: knit skirt // over the knee boots // nude bodysuit // gold cuff
New Years Hostess Outfits
Before you go, I had to share one last, classic but comfortable outfit to ring in the New Year. Pair these sequin pants, with a classic silver body suit, clear slides, and a statement necklace and you have one heck of a party outfit. One you'll be glad you chose as you enjoy hosting your new years eve party.
Shop here: sequin pants // silver bodysuit // clear heels // gold necklace
We hope you found some outfit inspiration for the next party you host a party! Don't forget to pin this to your Pinterest board for later.