Mommy and Me Easter Outfits
With Easter quickly approaching and spring right around the corner. I thought it was the perfect time to introduce you to Little & Lively, which is a brand that ethically produces Canadian clothing for you and your littles that are both manageable and sustainable.
Local, Sustainable, and Ethically Produced Clothing
When Penelope was born I wanted to find clothing I could be proud of her wearing. I wanted to be able to tell her we did our best to support our local economy while wearing ethically made clothes.
To be honest, I've been having a hard time trying to find something that checks off all three boxes while being accessible not just for the most privileged. I know like many other Canadian's, I also want clothing that is locally made here in Canada, sustainable and ethically produced.
So when Kindred Co. reached out to see if they could send us pieces from their clothing line Little and Lively. I immediately jumped at the chance to get some mommy and me outfits especially since they're a company I've been following for years and love how transparent they've been.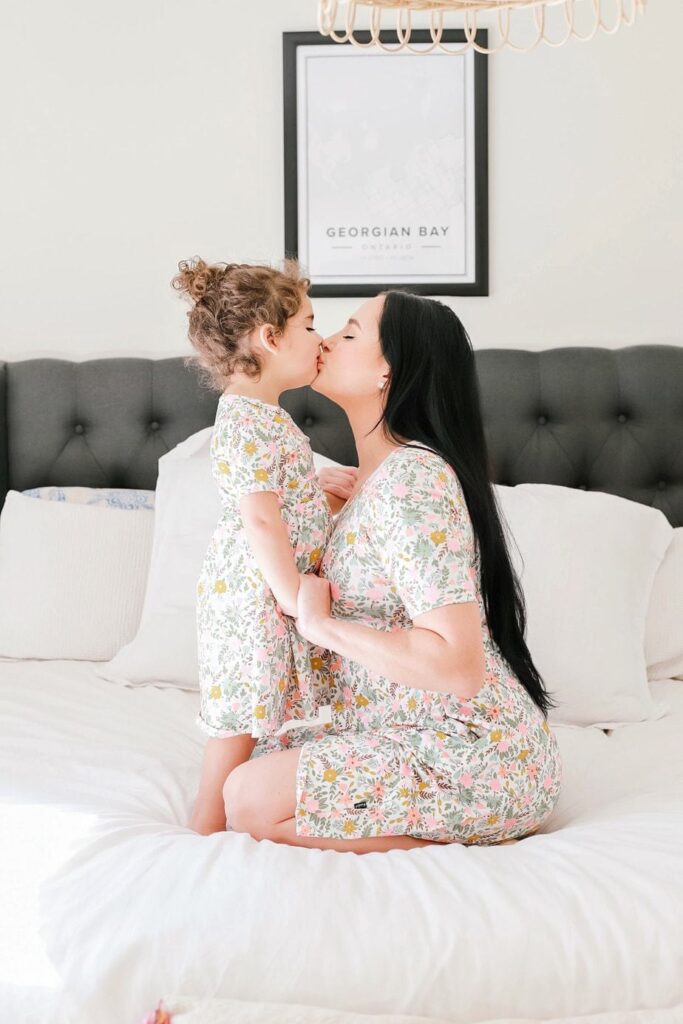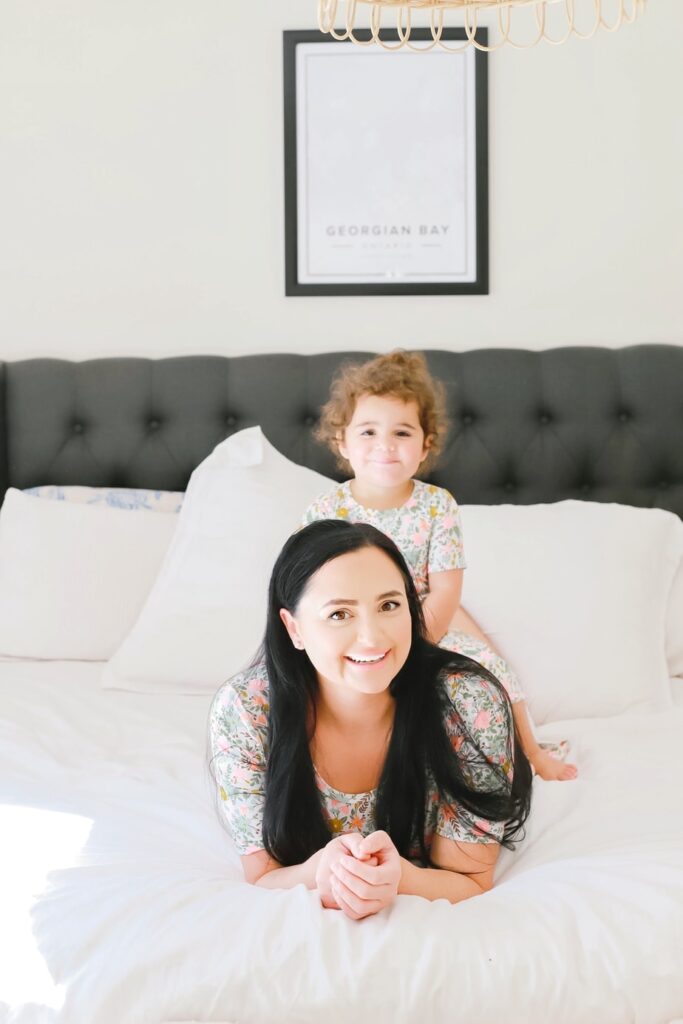 Little & Lively's mommy and me style
But seriously can we talk about how cute these matching mommy and me dresses are for Easter! I was so excited to take pictures with Penelope in them and I can't wait for the rest of my family to see us. Penelope is at the age where she loves the idea of wearing the same thing as me, and I'm not going to lie I've been dreaming of this moment since the day we found out we were having a girl.
The Daphne Dress is made for babies/kids (0-6m to 6t) and women (xs-xl). I sized up for Penelope because she's growing so fast and I wanted the dress to fit her for a while. For myself, I sized down because I'm currently between sizes (I went with a medium). The material is 95/5 a cotton/spandex medium weight blend, that feels soft and but comfy at the same time.
I'm currently obsessing over their next season called The SOL Collection. The baby rashguards and bottoms are so cute, and this tank dress is perfect for summer days at the beach.
Don't forget there are also some really cute little boy and daddy options as well! I will share an entire Spring look for the whole family later this week.
You can find more from Little & Lively on Instagram and online.
+ What Penelope wore this week