Last-Minute Halloween Costumes for Kids from Amazon!
This post shares all our last-minute Halloween costumes from Amazon that are great for your kids!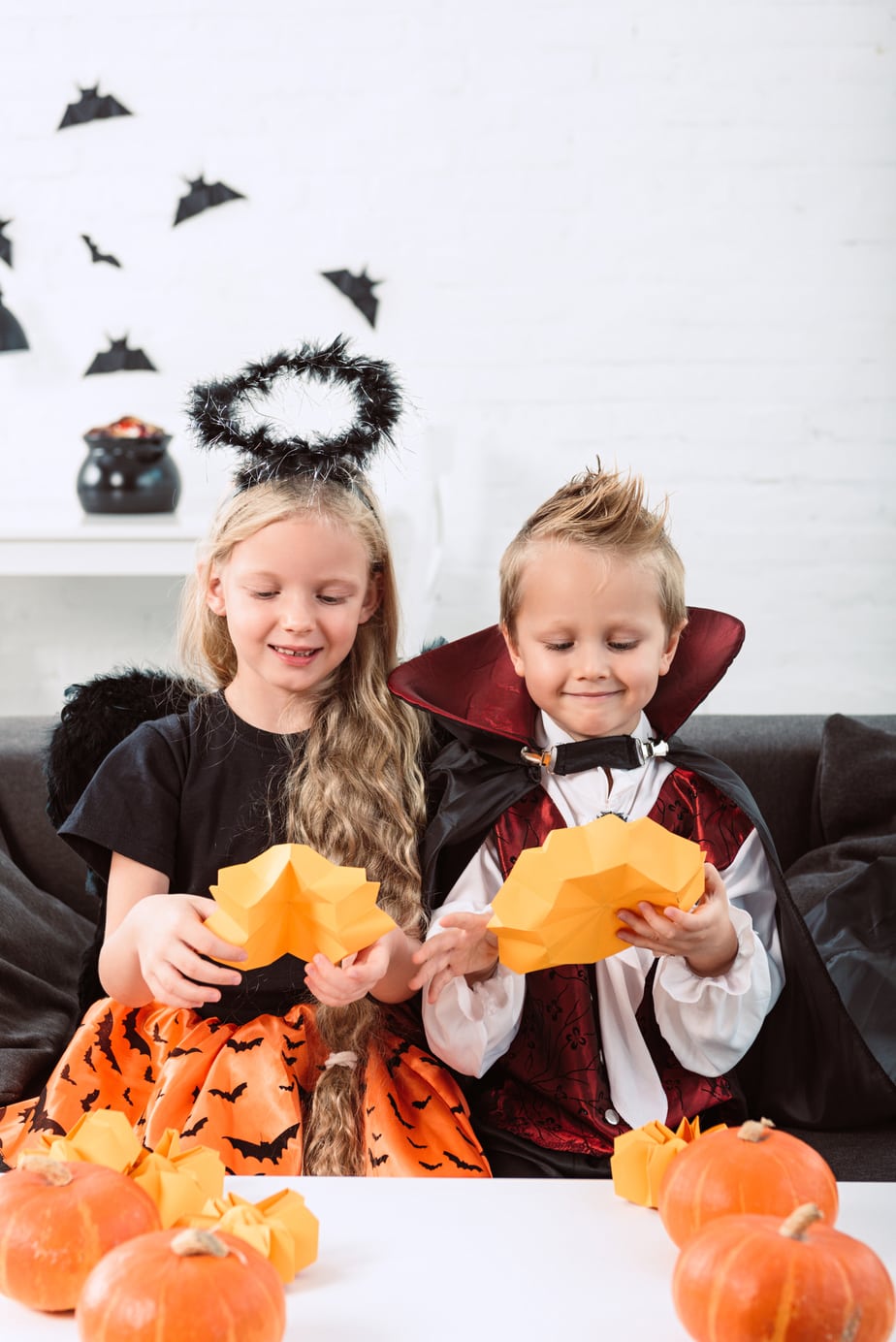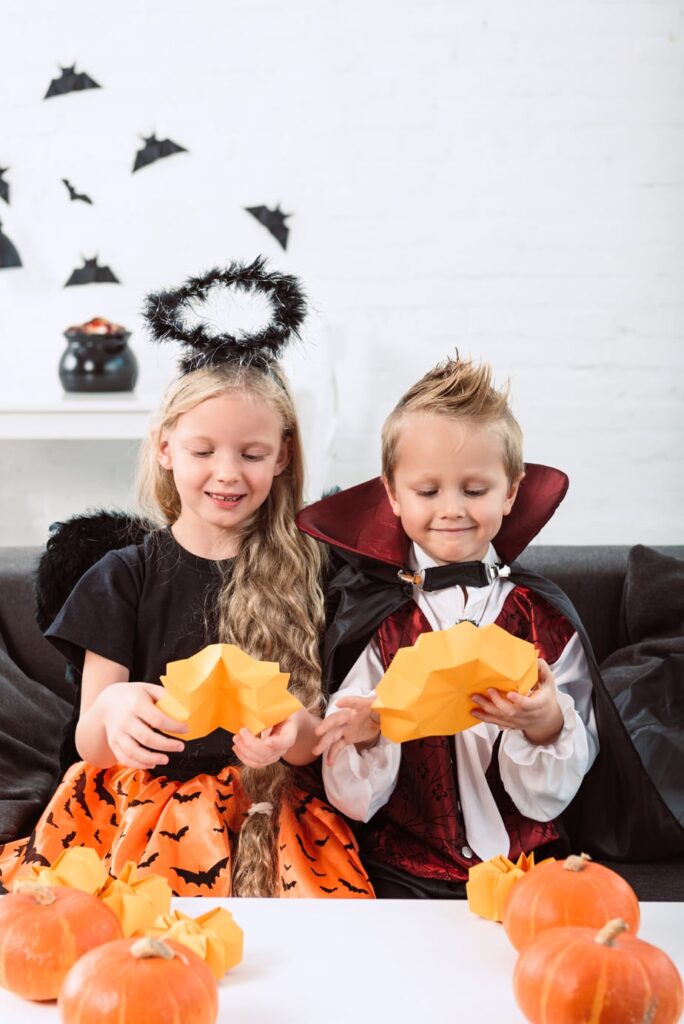 Halloween is quickly approaching and we still don't have Halloween costumes for the kids! I know, crazy right?
Well if you're anything like me and probably a million other moms out there, we're slowly getting a bit stressed just thinking about Halloween this year.
But don't worry, because I've got a list of last-minute Halloween costumes for kids from Amazon!
Did I mention they're also all prime, so you'll get them in 3 days or less?
Just remember you have to place your order by the 27th or 28th depending on which day Halloween falls on this year. In 2021 we're going trick-or-treating on a Sunday, so I'd make sure we'd have our costumes ordered by the 27th just in case.
Last-Minute Halloween Costumes for Kids from Amazon!
When we were going through the hundreds of kids' costumes to find the best costumes on Prime, we noticed there were a lot of Princess dresses. While we love a good princess dress I was hoping there would be more action heroes, superheroes, or even some fun movie characters.
Also, just a note that we will be updating this page yearly! Good luck and have fun.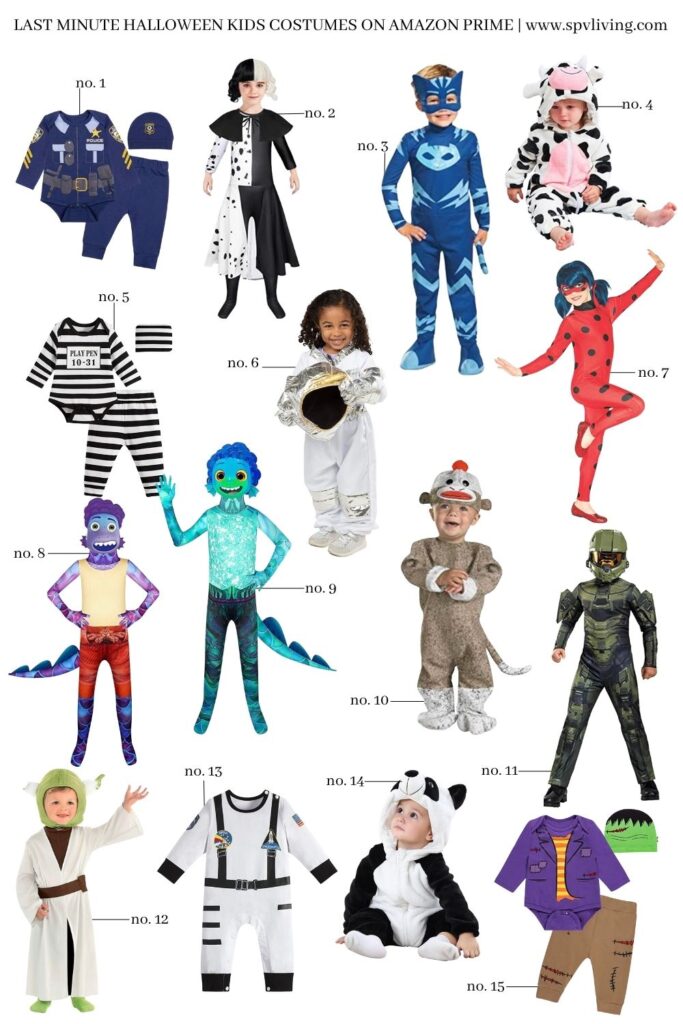 The cutest police officer in town! Super cute comes in a 3 piece set with a hat for the colder evenings.
We recently watched 101 Dalmations and then I saw this Cruella costume on Amazon Prime for kids and I had to include it in this round-up.
Is there any kid who doesn't like cat boy? Honestly, all kids love that show.
This cute baby cow comes in several sizes for smaller babies. Plus the same company that ships them on Amazon Prime also has other costumes like dragons, squirrels, and a cute shark.
Is that what they are called? Jailers? I thought this was a bit funny because it said "play pen" and I kind of love the stripes.
I LOVE this one!! I was an astronaut one year and I choose this one for Penelope.
This could be a fun costume if your child is into watching Lady Bug and Cat Noir.
One of our favorite movies! The reviews are pretty good and I saw some photos of the purchased items and they looked really good.
You can't have Luca without Alberto! Such a fun costume and the reviews look pretty good as well.
I was so tempted to get this costume for Lake! I mean how cute!?
I'm not sure if Halo is still a thing but I imagine kids would have fun dressing up as Halo for Halloween.
For all you Star Wars or should I say Baby Yoda fans, this is the perfect Halloween Costume. Im sure we'll be seeing a lot of these around this year.
This is the costume I choose for baby Lake! I can't wait to put him in it and match it with his sister's Astronaut Costume. I figured they could play with it as dress-up after Halloween as well (a tip to getting the most out of your old Halloween costumes).
It doesn't get cuter than this baby panda costume!
Last, but certainly not least. This cute baby Frankenstein costume is perfect for Halloween.
I hope this helped you either get some ideas for a last-minute Halloween costume or even help you get a costume in time! Either way, I hope you have a safe and happy Halloween!
In Case you Missed these posts:
How to Style a Halloween Bar Cart
Preventing Root Rot in your Fiddle Leaf Fig Tree