How to Pick White Paint for any Living Room
It can be hard to choose the best white paint for any living room. But we're sharing a few tips from our experts to help you narrow down the best one for your home!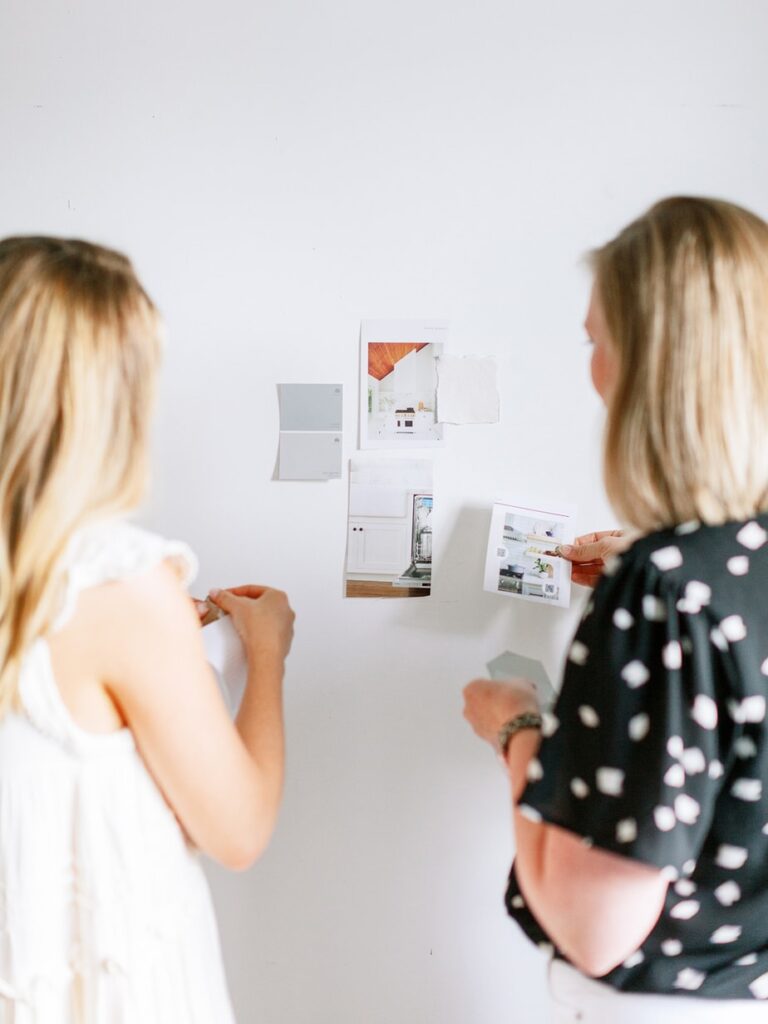 If you've ever found yourself in the paint section of a department store, you'd know there are so many different shades of white. From warm whites, neutral whites, cool whites, and everything in between.
I can't tell you the number of times I've stood in front of the paint display with 20 different sample cards in my hand! Even after all of that I still couldn't choose which white paint I wanted.
So to make your life a little easier, we've put together this simple cheat sheet of the perfect white paint for your living room. We'll also go over our expert tips on why undertones, room size, and lighting matter.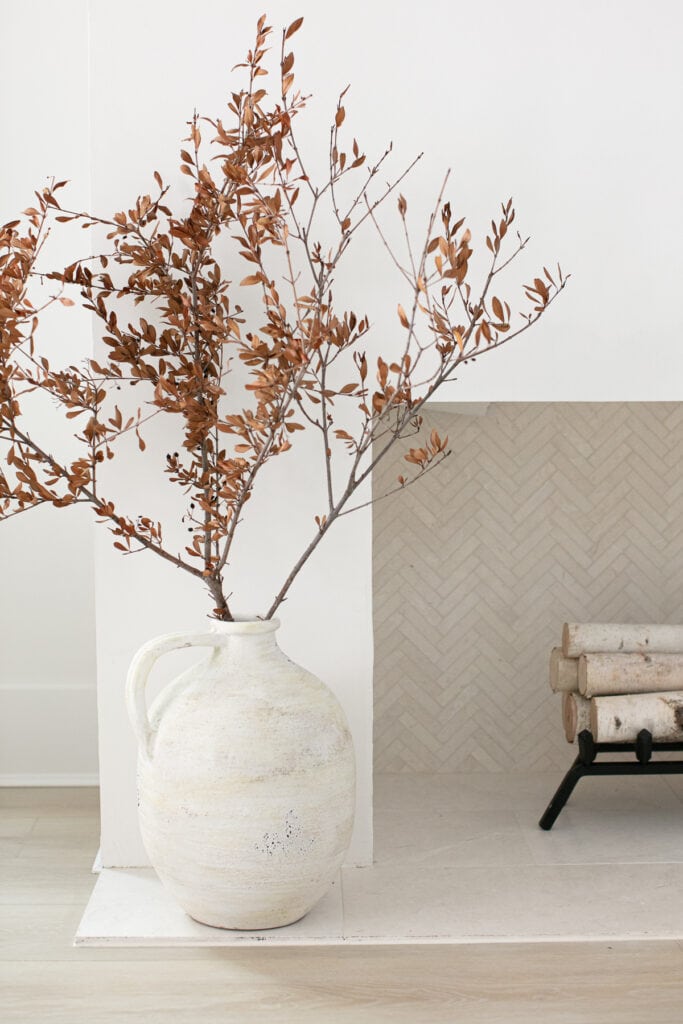 How to Pick White Paint for your Living Room
When it comes to white paint there are so many factors that play into choosing the perfect shade for your home. Things like undertones, lighting, flooring, and even the size of your room.
Well go over each of these factors below, and how they play into the paint you'll choose.
Why Undertones Matter
Knowing the undertones of not only the paint color you chose but all the other colors in your home is extremly important.
Undertones come in a variety of colors like, yellow, red, purple and green. But don't worry we'll explain how to figure that part out in a second.
There are three main ways to determine the undertones of white paint.
Place the white paint chip on a piece of white paper. You should by able to see if it's cooler, warmer or neutral.
If you have a paint strip, the bottom or darkest color will let you know what undertone is in the white paint. For example some paint strips will have a blue color at the bottom, and that will tell you that you're looking at a cool white.
Comparing white chips or white paint samples to one another is how we usually check the undertones. We paint few small squares on the wall and we can usually tell right away if the paint color is warm, cool or neutral.
Why Lighting Matters
Ever wonder why paint doesn't look the same as it did in stores? It usually has to do with the lighting. Most department or paint stores have florestant lighting which is completely different than what we have in our homes.
The best way to find a white paint is by taking a sample home, and actually painting it on your wall!
Other Factors
Other factor to be aware of when choosing a white paint is the color of your room, flooring and any other colors in your home.
Here are a few of our expert tips on each of these areas:
When choosing a white paint it's important to think about the size of your living room. Warmer tones tend to make a room feel cozy and small. While cool tones make a room feel the opposite.
Paying attention to the rest of the colors in your home is also just as important as the undertone. We personally stick to the same family of colors, and preferably the same tone. For example we have warm tones in both our bathroom, the kids bedroom, so we're continuing the warm white in our living room as well. (We choose Swiss Coffee by Benjamin Moore).
As well as understanding the other colors in your home, you should pay attention to your floors and furniture. The only way we can successfully choose the perfect paint color is by painting a sample in the room.
Four Perfect White Paint for Living Rooms
We've helped choose hundreds of paint colors over the years, and there are four white paints we keep seeing over and over again. Which is why we decided to include it in a simple cheat sheet below. We're pretty sure one of these white paints will be the perfect tone for your living room.
Chantilly Lace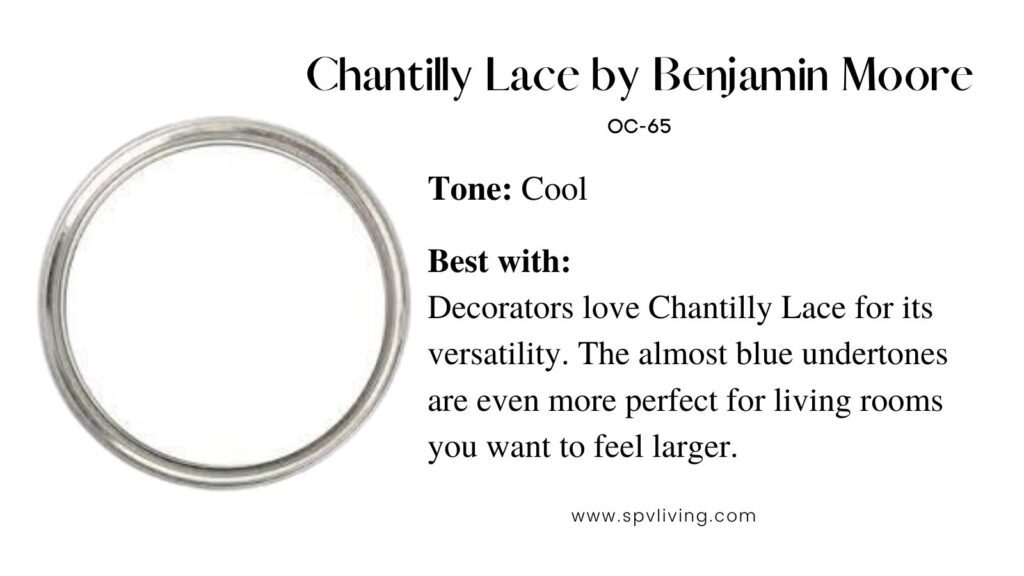 Simply White by Benjamin Moore
Ultra White by Valspar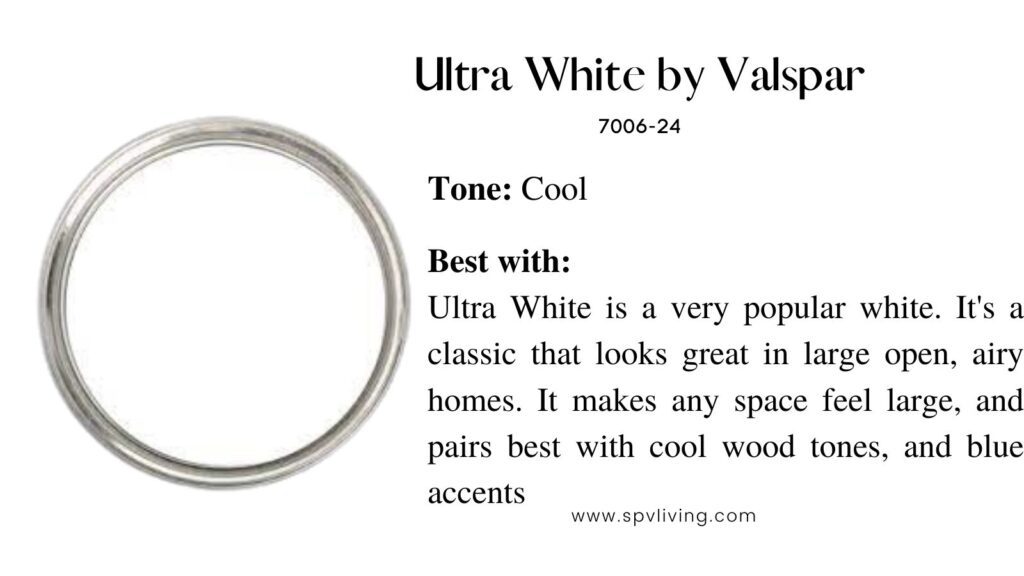 Swiss Coffee by Benjamin Moore
The best advice I ever got was to, "let things evolve" when it comes to the design of your home. You can design all the mood boards, buy everything you wanted and you wouldn't have given the room enough time to grow.