Modern Cottage Home Office Designs I'm Obsessed with!
I love the mid-century style, which is why I chose that design for (almost) every room in our home. Now that we are going to be starting a new project this month, I thought it was a good time to share 6 mid-century modern home office designs I'm obsessed with. Plus I'm sharing a few tangible tips to make your office a mid-century aesthetic.
How to get the mid-century aesthetic
Don't be afraid to use wood! I love wooden furniture and wooden accents. Check out my favorite designs below for more inspiration!
Add either a natural fiber rug or a vintage rug, depending on the aesthetic you're going for. I've mentioned my love for tone-on-tone designs before, and if that's what you're going for I would choose the natural rug. But if you like more of a mid-century, vintage look I would choose the vintage rug.
Vintage-modern candles are probably one of my latest obsessions. I've had old brass candlesticks for years but I've been loving all the trendy designs people have been making with candles.
Unique lights, or lamps. I've been gravitating more towards mixing antiques with modern lamps to get the aesthetic I'm looking for. An inexpensive way to add this look without spending a ton of money is by replacing a lampshade with something more modern and unique.
Adding greenery can inject some life and calmness into any room. Whether that's freshly picked flowers from your garden or a beautiful house plant. You can never go wrong by adding some life to a room.
Lastly, I love adding some kind of art piece. Preferably a piece of art that is sketched, an abstract painting, landscape, or even an old photograph. Another art form I love is adding sculptures to rooms.
6 Mid-Century Home Office Designs I'm Obsessed with!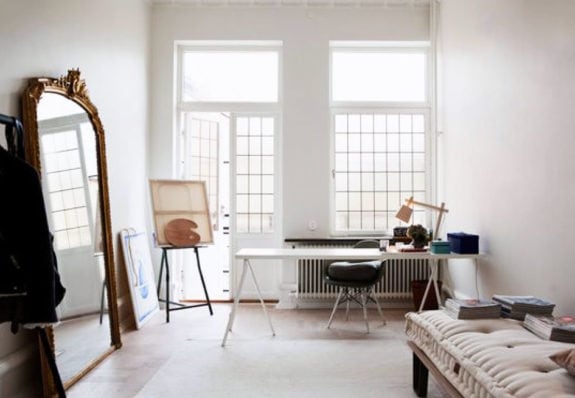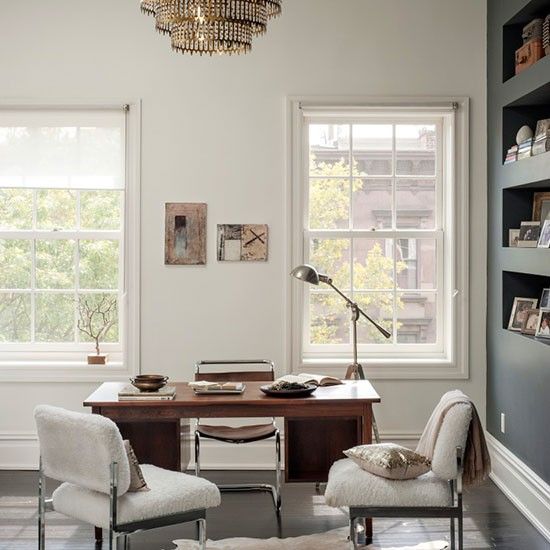 What is your favourite design style? let me know in the comments!