The Shop Small Gift Guide 2023
We're kicking off our annual gift guides with a round up of our favorite small shops across Canada and the US. We love sharing our shop small gift guide every holiday season, and it just keeps getting better and better.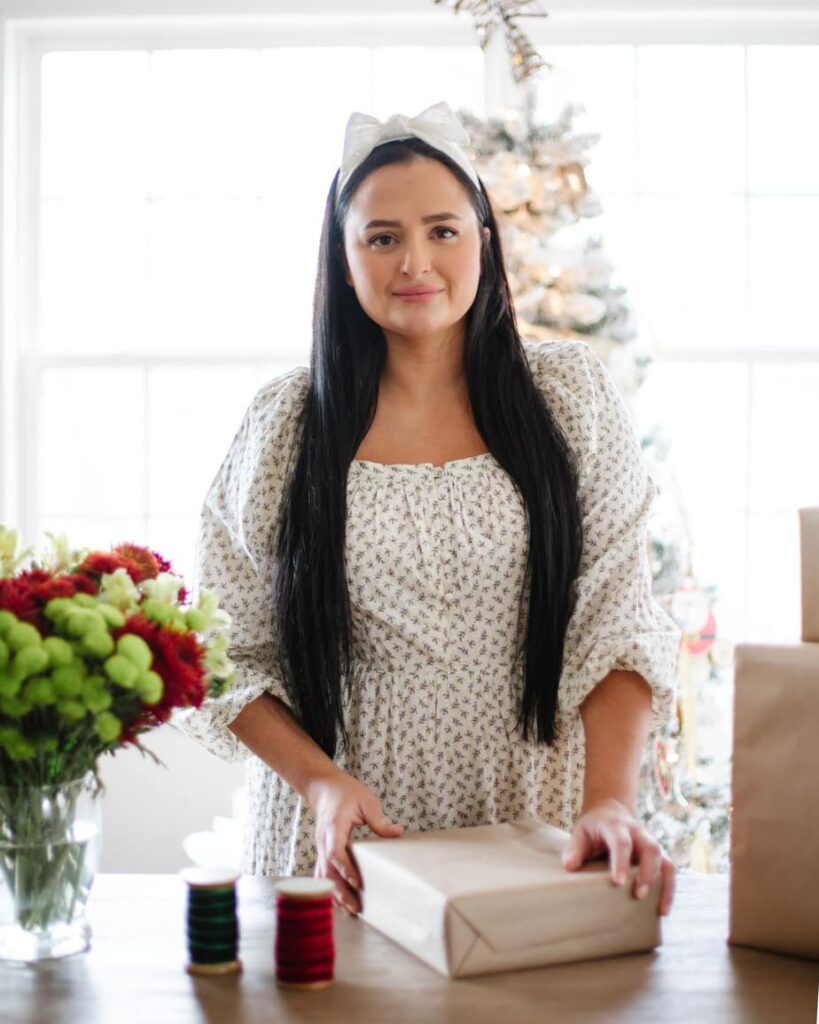 With the holiday season right around the corner, many of us are just starting or have already started our Christmas shopping. From a young age, my parents taught us the importance of buying from small shops, so with gifting season in full swing, that means we're kicking off our annual gift guides with our favorites from small shops.
Growing up, my grandmother owned (and still does) a small shop where she makes moccasins, dream catchers, and quill boxes by hand. I remember watching her spend weeks and sometimes even months on a pair of moccasins. I've seen the investment that goes into owning a small shop and business.
While some small shop owners create their own products, others spend their time and money on sourcing products. Regardless of how they fill their shops, the true gift is supporting the small shop owner. Most likely that owner is somebody's mother, father, cousin, or grandparent. You are directly investing in a person or family, and that will always mean more than shopping from big box stores.
So I hope this shop small gift guide will help you navigate meaningful gifts this holiday season. We have a fabulous list of small shops across Canada and some US. As always we'd love to know in the comments if you have a small shop you own or one you love to support.
Happy shopping!
The Shop Small Gift Guide
Natalie is the creator of Poppy and Peonies, a Metis-owned, female-founded, and cruelty-free accessory company. Each bag is made with high-quality vegan, PETA-approved leather! The idea behind Poppy and Peonies is to create functional, everyday bags that pull double duty, without giving up on style or quality. Making each bag perfect for mothers, college students, or busy women in your life. Not to mention a portion of each purchase will go to the Residential School Survivor Society.
Check out our collaboration with Poppy and Peonies!
Jacyln is the creator of Jac Out of the Box Jewelry, a Canadian-made, hand-created jewelry line. She recently made Hearts for Hope Pink Blush Earrings which proceeds are donated to the Light the Night foundation. Did we mention every one of her pieces are affordable?!
Brittany is the talented artist behind Brittany Smith Studio. She hand-paints beautiful works of art and creates prints of that art. You'll find paintings like Respite IV and Wildflower Constellations which would look stunning in any room!
Christine is Metis and Filipino, and the creator of Awasis Boutique (Awasis means child in Cree). She makes custom blankets, shirts, and most recently her orange shirts. Keep an eye out for more releases on Instagram.
I met Ashley in Kelowna a few months ago, and she is an amazing person. She is the creator and founder of Smash and Tess, which is famous for creating comfy and cute rompers. I own three! and I'm about to purchase another one. They are my favorite for a reason, I can be comfy while still looking put together. Smash and Tess also make other clothing such as dresses, outerwear, kids, and even men's clothing!
Another one of my wonderful friends, Nikki created Lamb + Kiss and I am obsessed with her candles! We have several at the cottage and cabin, but I promise you'll love every single candle. Check out her full line HERE.
Simply Country is actually two stores owned by one of my closest friends Ashley and her mom. I love visiting the shop and browsing the beautiful decor and furniture. It's a one-stop shop for all your decorating needs, from pet beds to accent chairs.
My beautiful friend Annabelle owns Belle Decor in Perkinsfeild, Ontario. She's collected the most beautiful home and holiday decor. We love these Christmas tree door stops and the holiday mugs that would make a fun stocking stuffer.
My beautiful friend Kristina is the owner and creator of Krush Clothing, a Sault Ste. Marie-based clothing boutique. She curates inclusive clothing that makes anyone with any body type feel and look their best. My favorite this week is this long padded vest, and this sequin jumpsuit which is perfect for holiday parties!
Destiny Seymour is an Indigenous woman, interior designer, and the owner of Indigo Arrows. A Manitoba-based company that creates textiles that reflect local indigenous peoples and their history. I am obsessed with this Copper and Black Moons Lumbar Pillow and the matching napkins.
I met Tracey in Kewlona and she's one of the nicest girls ever! She owns Olive Grace co. which is a small women's boutique in Manitoba, Canada. She curates a collection of beautiful garments from California and BC. Check out this Leopard Cardigan!
Chelsea King is known most for their scrunchies, but they also sell a wide variety of headbands, clips, and scarves. The attention to detail and quality make Chelsea King products a fan favorite. Check out these plaid scrunchies and beautiful linen headbands.
Little Lott Clothing co. is a Canadian-based company that creates and designs stylish clothes for kids, toddlers, and newborns. What makes Little Lott so amazing is that they create sustainable, high-quality, eco-friendly products! So not only are you supporting a small business but you are buying sustainable, Canadian-made clothing! Check out their entire line of gender-neutral clothing HERE.
Robyn and Monika are the creators and founders of Mint Cleaning, a Canadian-made, eco-friendly and safe line of cleaning products. After years of professional cleaning, they knew there had to be a better and safer alternative to the chemical cleaners they were using. So they created a line of all-natural, non-toxic cleaning products that are effective and safe. This House Warming Basket would make a wonderful gift this season!
Love Powered Co. was created by Anna Lozano and Lindy Sood, and they have created a really beautiful small business. They are an affirmation company that creates meaningful affirmation cards for kids and adults. We own every one of their products and I love using them with the kids, especially the gratitude and mindfulness cards. They would make a wonderful stocking stuffer!
I met Bri at The Academy at the Farm, she was one of the vendors. But I got to actually hold and feel her beautiful mugs and pottery in my hands and I couldn't stop thinking about them. I just ordered this beautiful heart mug as I'm writing this.
Again, another vendor I met at the farm and one I made sure I would shop for gifts at. An Honest Room is a designer-owned home interior shop. Have you seen these adorable All Through the House Plates? or the Small Brass Hanging Bells. Anyway, you'll have to check out their store, especially their Christmas section.
A Canadian, female, and Indigenous-owned company that creates beautiful hand-crafted and sustainable candles, vegan soap, and all-natural bath products. We met briefly at the farm and I'm so glad we did. I'm a huge fan of their oat soap bar and XL Lavender Bath Bomb.
For all my fellow cottage and cabin lovers, this clothing line is everything you could ever want. It's perfect for weekends at the cottage, or winters at the cabin. I think you're going to love The Lake Jacket and Raised by the Lake t-shirts.
Katie is the creator of the chic maternity fashion label, and each item is designed and created with the modern mother in mind. If you have someone on your list whos expecting or just had a baby, this would make a wonderful gift! Check out their entire line HERE.
We hope you'll find some wonderful gifts in our shop small gift guide this year, and if you do make sure you share it with us by tagging us on Instagram or by sending us an email. We'd also love it if you shared this with your friends and family.