Our Interview with the creators of Flax Sleep
A few weeks ago I got to know the creators of Flax Sleep, and I learned a little more about what goes on behind the scenes of the Canadian label. I'm happy to share our interview below.
We are a lifestyle & home design blog, and one of my favorite parts of my job is being able to meet the creators and owners of some of my favorite home decor businesses! Especially when those businesses are made by Canadian women! This is exactly why we wanted to speak to the creators of flax sleep today.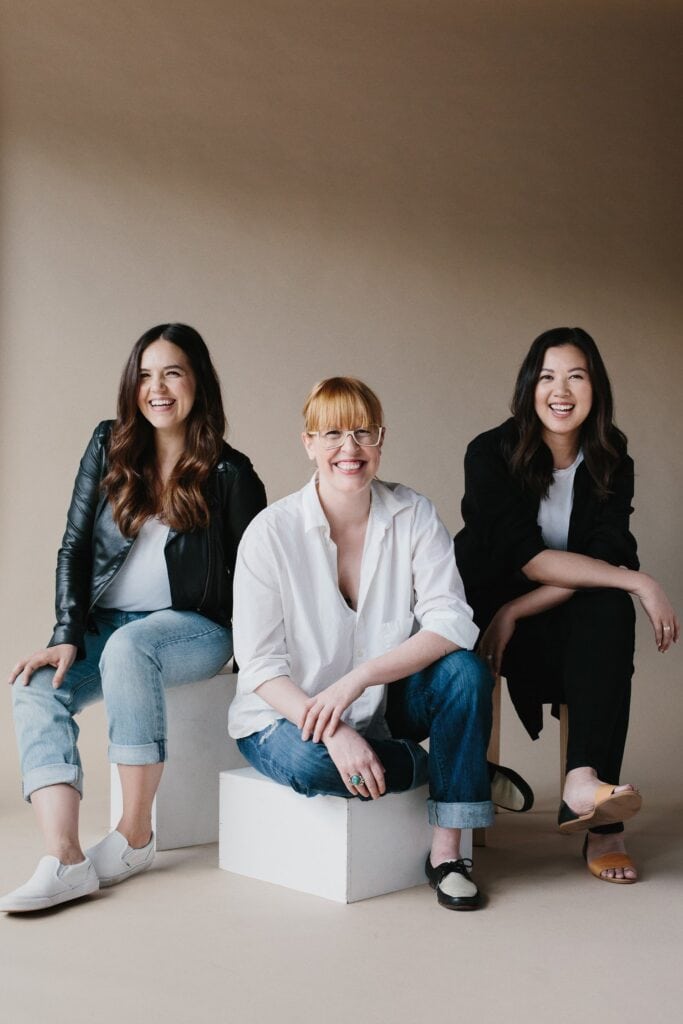 Thank you so much for doing this with us! Can you tell us where you're from, and kind of a quick bio about yourself/selves.
Hello, I'm Anna Heyd, one of the three co-founders of Flax Sleep. Myself, Oana, and Vivian are all based in Vancouver, BC. I grew up in small-town Ontario but have lived on the west coast for the last 15 years. Before starting Flax Sleep I spent my career in food and beverage hospitality.
Can you share how and why you started Flax Sleep? I would love to know the process of launching a business like this? Tell us about your entrepreneurial journey and how that journey led you to create linen products.
I was running a busy cafe in the downtown core of Vancouver. Vivian and Oana had been friends since they met at law school and were regulars at my cafe who I became very good friends with over time. In the summer of 2017, I bought a new bed frame and a mattress and decided that I wanted to invest in 100% Linen Bedding from a Canadian company (much like I had done with my mattress). I could not find anything in-store or online that met my criteria and so I asked Oana and Vivian if they thought we should start an e-commerce company to fill this void. To my surprise and delight, they said "yes" and we've been pushing forward ever since.
As Canadian women entrepreneurs, what are some adversity you've faced? Or what are some of the challenges you have come across when creating your business?
Being first-time entrepreneurs who had no prior retail experience going into this (1 hospitality professional & 2 lawyers). Many days everything feels like a challenge or something to be learned for the first time. We have been incredibly lucky to have made friends with some other incredibly inspiring female entrepreneurs who have helped us along the way, and having the support of each other has been invaluable.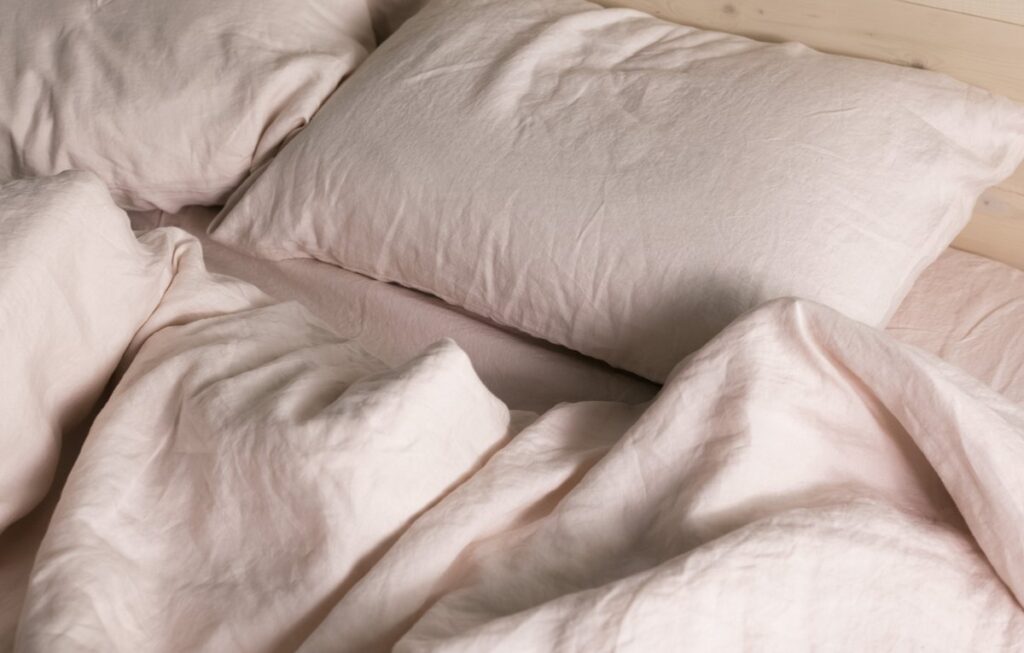 What makes your business different? I know a lot of people don't understand why linen costs that much but I always tell them the product speaks for itself. But separates you from other brands?
Currently, we are focused on products that are made from 100% Linen only. We believe in keeping all of our collections, Sleep, Bathe, and Cook well-curated to not overwhelm our customers with too much choice. Also, we work very hard to create a customer service experience that demonstrates how much we appreciate everyone who supports our brand. We love linen and our commitment to sourcing the highest quality of linen.
Can you speak to your process of finding a product you were happy with and how that journey was?
When we first started out we wanted to offer 100% Linen bedding at an accessible price (relative to other linen bedding in the market at the time). When we received samples from a small family-run factory in Shenzhen, China we were pretty sure we had found what we were looking for, so we booked our flights and traveled there to meet them in person before placing our first order. You can read more about that trip here. Since then we have been to a variety of trade shows and met other potential partners as we expand our product lines. We are working with manufacturers in Lithuania for our Bathe and Cook collections and have lots of other things in the works as well.
If you had to choose what your personal favorite product is, what would it be and why?
Right now it's our Linen Market Bag. Getting to collaborate with Jackie Kai Ellis on the design and execution of this collection was a total dream, and I am so excited to have these very special items out in the world. This bag is versatile and looks amazing and demonstrates how far we have come with our product offerings since the conception of Flax Sleep in the summer of 2017.
Do you have any personal tips for taking care of and using linen in your own home?
Yes, lots ;). We wrote an extensive Journal post about it here. What is the one thing that you think people get wrong when it comes to linen or your products? Until I started a linen bedding business I didn't realize that linen was milled from the flax plant (despite years of wearing linen clothing). I always thought it was more closely related to cotton (or never really thought about it at all). Once I knew this, the cost of linen began to make more sense. Flax crop rotation goes in a seven-year cycle, so after a growing season that soil cannot be used for flax cultivation again for seven years. I think these might be lesser-known facts about linen (and also speak to your earlier question about cost)
What is the one thing you hope readers take away from learning about Flax Sleep?
We pride ourselves on being a female-led brand with a real story and real people who stand behind the product and are excited to continue to welcome linen lovers into our community.
What's the biggest pinch-me moment of your career?
We moved into a proper office/warehouse space in a lovely building at the beginning of 2020 (granted we haven't been able to spend much time there together this year) but seeing Flax Sleep on the wall in the lobby felt surprisingly exciting to me.
What's the best advice you've ever received? Professionally or personally?
This is a tough question to answer. As mentioned we have built an incredible group of female entrepreneurs around us who are always providing amazing advice and support. But this question reminded me of our trip the Hong Kong/China when we first started the business. We had dinner at a spot called Ho Lee Fook, and at the end of the meal, we all got fortune cookies. I saved those fortunes and had them framed to hang in our first office. The read, "the smart thing is to prepare for the unexpected", "you will have much to be thankful for in the coming year", "you will exceed even your own expectations". Looking back at them know, that all feels like really, really good advice.
Where do you see flax sleep in 2021?
Continuing to offer 100% Linen home goods (Sleep, Bathe & Cook) to the Canadian market and beyond. Thoughtfully expanding our product offerings, and continuing to grow the Flax Sleep team beyond the three of us to make this all happen.
I wanted to thank Anna and the rest of the Flax Sleep team for taking the time to do this interview. Also for the wonderful linen sheets, I raved about in our Fall and Winter Bedding post. We have been sleeping in them for the last few months, rarely changing them out unless we need to wash them. I've already begun planning which sheet colors we'll do for the cottage this summer.
Please check out Flax Sleep here, and give them a follow on Instagram too!