The low down on our machine-washable rug
I find it so strange that this year we have no plans for travel. Usually, we spend the winters in Florida, or somewhere warm. I miss traveling the most, staying in new places always inspires me and my home. I loved staying in hotels with beautiful architecture, it was always something my grandma and I did together. Her favorite was visiting old churches in small European towns, seeing the way the building was made, and admiring the details. That's what made me love vintage furniture and art in our home.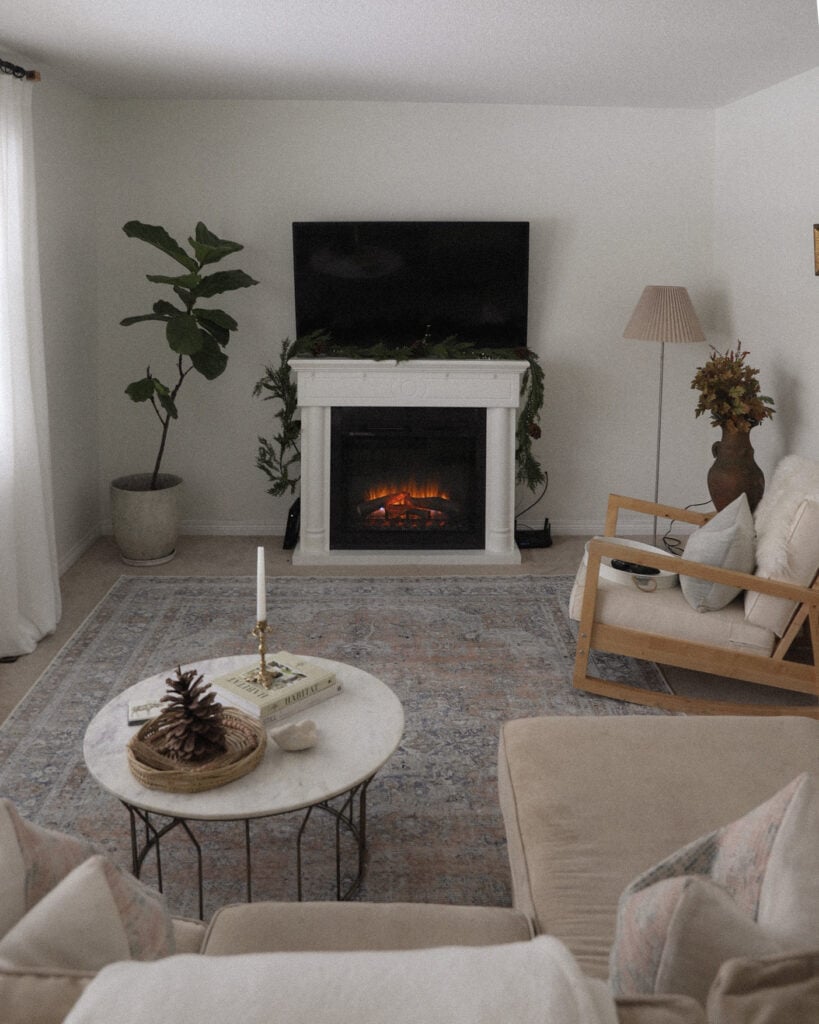 Anyway, we are spending more time at home than ever before. Which means I am investing more time into our home decor, and "finishing" our house. But with a small child, a cat, and a husband, I'm looking for things that still look good, but also can be cleaned very easily.
The Low Down on our new Machine Washable Rug
We got our first machine washable rug a few weeks ago and at first, I was caught off guard. It came in a small box, not like other rugs that come rolled up. It was folded and I thought at first, that there was no way it would unroll into the 9×10 rug I ordered. Sure enough, it did, and turns out it was perfect. I still need to move a few more things around in the living room and prepare for our Christmas tree.
Clean and Tidy Rugs
I love a good machine washable rug, and compared to any other carpets we own this one is extremely easy to clean. All the things that have been spilled on it so far, and they all wiped right up. Not to mention, It's soft and looks a lot like our vintage rug under the dining table.
Machine Washable Rugs that look great