A Guide to Hosting Your Friends and Family at the Cottage this Fall
This is the ultimate guide to hosting friends and family at the cottage this fall, complete with our best expert tips and inspiration.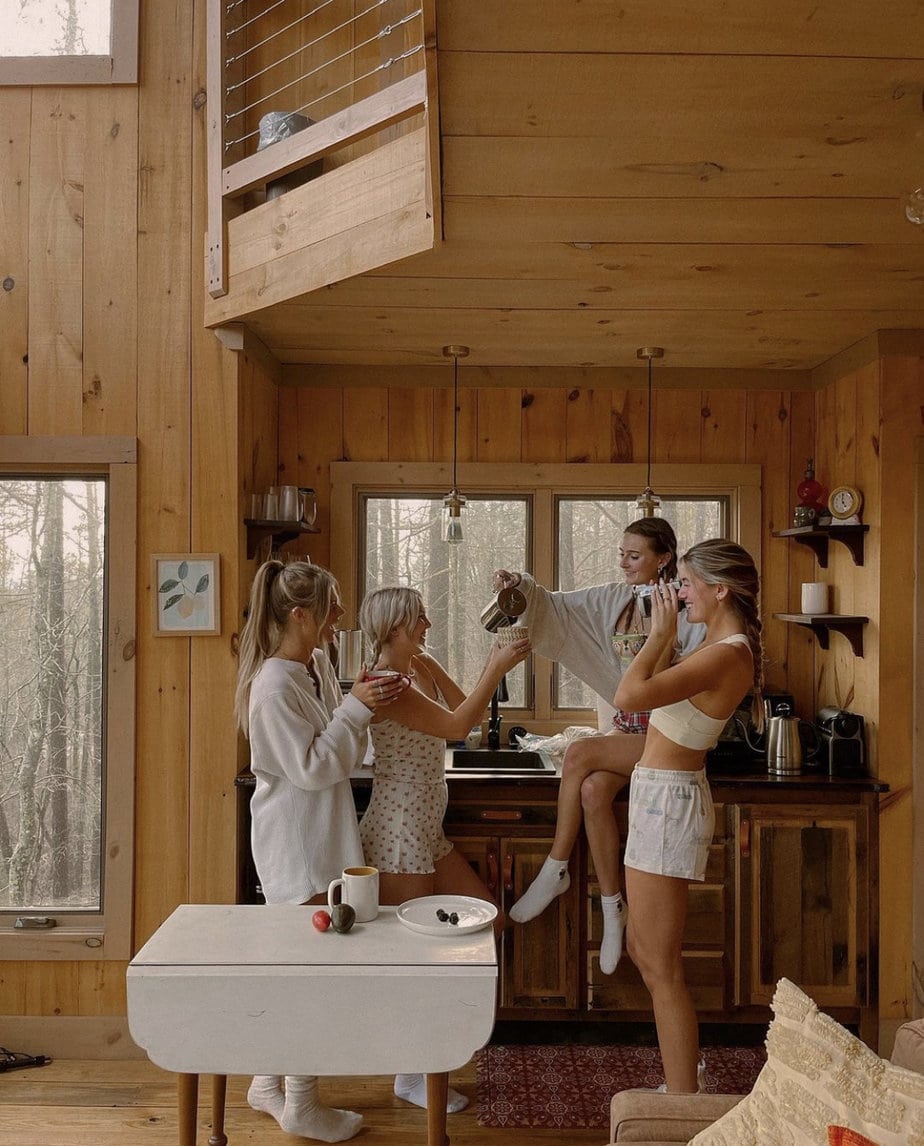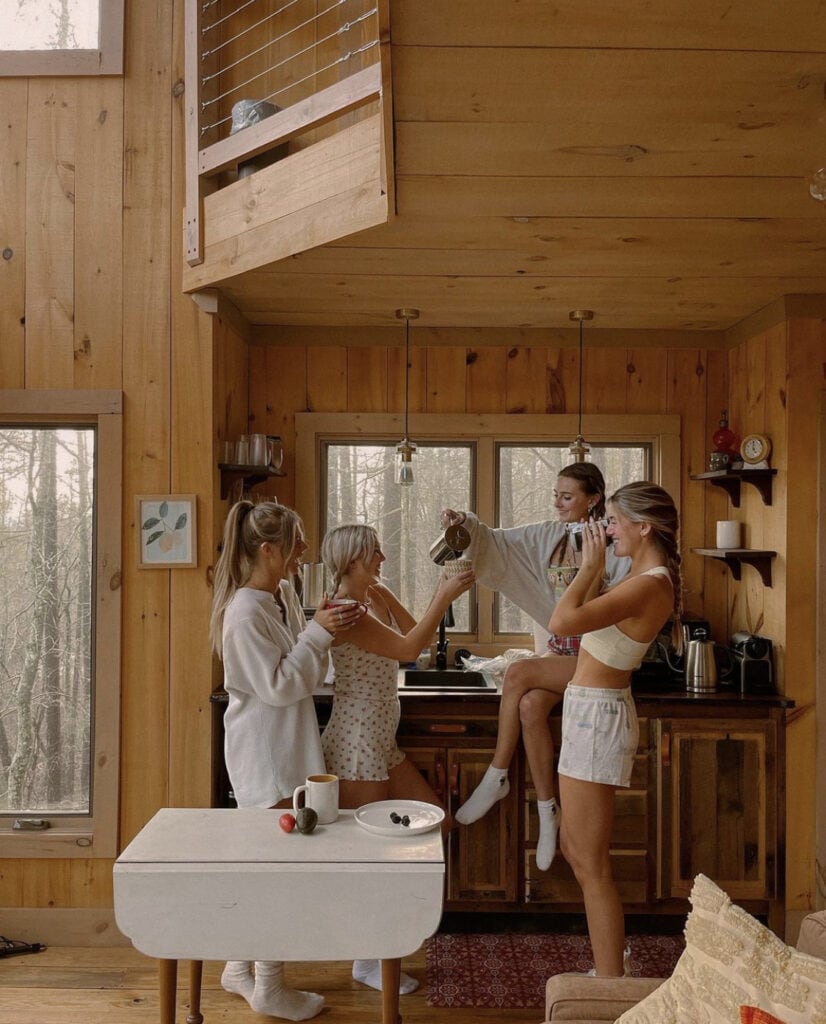 Contrary to what I'm sure most people believe, fall is a really great time to host your friends and loved ones at the cottage. With a cozy charm and aesthetic setting, the cottage offers the perfect backdrop for making unforgettable memories. So whether you're a seasoned host or new to the whole cottage lifestyle, this guide will give you all the helpful tips and ideas to ensure a warm and inviting experience for your friends and family this fall.
Keep reading to find out all our best-kept secrets for making an unforgettable experience for your guests this fall.
How to Host Friends and Family at the Cottage
While this guide can easily be used for any time of the year, we want to specifically dive into the fall. Because we know most of our readers enjoy hosting get-togethers like Thanksgiving, and even Game Day parties at the cottage. So let's dive into our top four tips for creating an unforgettable experience for your guests.
Countdown to your Guest's Arrival
There is a schedule that we use to make sure that our cottage or cabin is perfect for our guests. This schedule was created because I was the host who was always running to the grocery store an hour before guests arrived, hoping I had everything I needed. Only to get home and realize that I forgot most of the ingredients, and realized we were also out of toilet paper and hand soap. It's a true story! So don't be like me, and take advantage of the countdown we're providing.
2 Days Until Guests Arrive
A few days before your guests arrive, start with a deep clean. Focusing on areas like the floors, baseboards, and table tops and dusting those hard-to-reach areas like fans, and ceiling corners. Nobody wants to see cobwebs, ONLY if they're Halloween decor. This is also a good time to start decluttering, empty any overflowing laundry baskets, and check in on outdoor areas.
Next, add some fall charm to the cottage. Embrace seasonal accents such as pumpkins, colorful leaves (clip a few branches from outside), baskets, and cozy blankets. Our favorite way to make our living room cozy is by adding a basket with a few warm blankets for your guests to grab on the cool mornings or evenings around a campfire.
Check out our Fall Decor Shop on Amazon!
1 Day Until Guests Arrive
The day before your guests arrive, you'll want to focus on stocking the fridge with snacks, (which includes wine) meal ideas, toiletries for each bathroom, and fresh linens for the bedrooms.
A great tip for hosts is to create a basket for guests or guest bedroom, filled with things like a toothbrush, slippers, candle, and a few snacks. I always want our guests to feel welcome in our home or cottage.
An Hour Until Guests Arrive
An hour until your guests arrive? It's time to create an ambiance by lighting fall-scented candles with fragrances like cinnamon, apple, or pumpkin spice!
We promise your guests will feel welcome and comfortable from the moment they step inside.
Create an Itinerary Full of Fun Outdoor Activities
It's no secret that fall in the country attracts a lot of attention for the changing of leaves, country fairs, and small-town charm. Our advice is to take advantage of the crisp weather and plan nature walks, hikes, or bike rides through the surrounding trails or nearby parks. Encourage your guests to enjoy some of the fun seasonal activities like apple picking, bonfires, or even organizing a friendly pumpkin carving competition. If there are local community events, or a fun fall fair, pencil that in as well.
The goal is to create cherished memories but also get your guests to fully experience fall in the country.
Create a Cozy Cottage
As the temperature drops, it's the best time to create a warm and inviting atmosphere at the cottage. Set up a cozy seating area near the fireplace or wood-burning stove, complete with comfortable cushions and cozy blankets. Encourage your guests to curl up with a good book or play a board game.
Another great idea is to prepare a hot beverage station with seasonal teas, local coffees, and gourmet hot chocolates. There's nothing like curling up with a warm cup of tea in the early mornings and bonding over a game of Scrabble next to a fire during the chilly evenings.
Plan Delicious Fall-inspired Meals
Food is at the heart of any gathering, and fall is an amazing time to indulge in comforting and seasonal dishes. Plan a menu that incorporates autumn flavors, such as roasted root vegetables, hearty stews, pumpkin pie, or apple crisp. Have your guests participate in meal preparation, asking them to bring their favorite fall dishes or recipes. The smell of apple pie, and other delicious dishes is something I remember the most of our cottage get-togethers.
Hosting friends and family at the cottage during the fall season is a delightful way to create lasting memories. By preparing the cottage, planning outdoor activities, creating a cozy atmosphere, and serving delicious fall-inspired meals, you'll ensure a magical experience for everyone involved.
Embrace this beautiful season and enjoy the connection that a cottage getaway can provide. So gather your loved ones, pack your sweaters, and embark on a memorable autumn adventure at the cottage!