Everything We Know About Prime Day 2023!
We're back with the best Prime Day tips and everything else you need to know in order to make the most of this year's Amazon sale!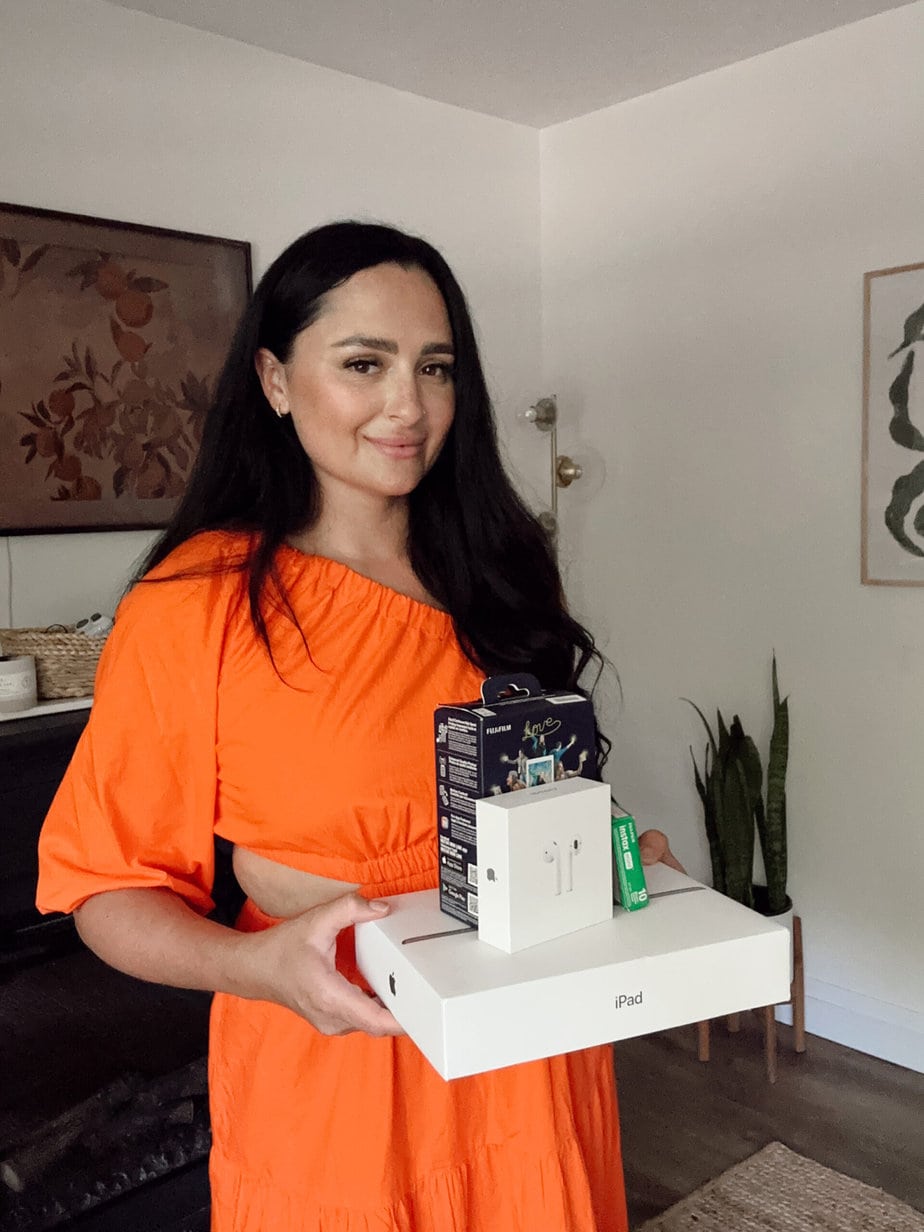 Amazon has announced Prime Day 2023 will be held July 11th at 3 AM ET through July 12th. This year's Prime Day is expected to be their biggest bet yet.
With new deals expected to pop up everything 30 minutes online, the thought of keeping up can be overwhelming.
Our motto for next week is to Stay Calm and Keep Shopping, so we're sharing all the tips and tricks for managing Prime Day like a pro and sharing all the details we currently know!
Don't forget to check back for our Prime Day Deals which will go live early on July 11th!
The BEST Prime Day Tips
What is Prime Day
Prime Day is Amazon's annual sale event that is exclusive to Prime members! The Sale is two full days of savings on thousands of products across all categories, including home décor, technology, lifestyle, fashion, pets, and more. This year's sales will include huge savings on headphones, robot vacuums, air fryers, and so much more.
When is Prime Day
Prime Day starts at 3 AM Eastern Time on July 11th and runs until 11:59 PM Eastern Time on July 12th.
How to Prepare
If you are already a Prime Member, you've got the first step handled! If you are not a Prime Member, now is the perfect time to sign up! If you are not looking to commit for an entire year, you can opt for the $14.99 monthly membership fee. The yearly fee is $139.00.
NOT A MEMBER?
TRY AMAZON PRIME FOR FREE!
Prime membership has many benefits besides the fantastic free two-day shipping. With your membership, you also get access to Prime Video, unlimited photo storage, and Amazon Music.
If you want to test the waters as a Prime Member for their big upcoming sale, you can actually sign up for a free 30-day trial to take advantage of all the wonderful savings coming next week!
Payment Set Up
To make Prime Day go as smoothly as possible with their lightning deals, we recommend setting up a payment method on your account and your default shipping address. This will make checking out your cart (likely several times over the two days) a breeze!
Wish List
Ok, now it's time to prep our wish list! You can do this one of two ways:
In your account, you have a wish list category. You can add items to this list to go back to on the day of the sales.
As you are scrolling or searching in the search bar for specific items, adding them to your cart is a great way to hang out with products you are interested in. In your cart, you can "remove" the item from your cart but "save for later" at the bottom so you can easily check on these items to see if they drop in price throughout Prime Day.
Amazon Deals
Year-round, Amazon has a tab on their website or in the app called "Today's Deals" where they regularly offer savings on specific points. Leading up to the kick-off you will start to find pre-Prime deals here, with even greater discounts than you would typically see in other months of the year.
What Sales to Expect
We were fortunate enough to score a sneak peek at the Prime Day sales list! While we can't share our favorite finds with you until 3 AM on July 11th, we can give you a little intel into some of the hot ticket categories you can expect!
Headphones from popular brands.
Smart TV's
Robot Vacuum's
Fashion
Lifestyle
Home décor
Apple has also announced that they are participating in Prime Day 2023, with some of their current best sellers set to be on sale! We recommend shopping early to avoid disappointment!
New! Invite Only Deals
For 2023, Amazon is offering a new service we're ecstatic about. Prime members can now request an invitation to score some of Prime's best deals that are expected to sell out. If you request an invite and are selected to purchase a particular item, you will be notified on Prime Day via email with instructions on how to purchase your item at the highly discounted price!
Deal Alerts and How to Create Them
If you've been eyeing a particular item, setting up a deal alert is the way to go! This is simple to do. Open the Amazon app. Using the home icon at the bottom of the page, tap "create deal alert" located below the banner. If for some reason you don't see this on your home screen, search "deal alerts" in the search bar. You should now see the "Your Deal Alert" section followed by a list of items with a "Create alert" next to it.
Because Prime Day is their biggest shopping day of the year, a lot of folks will actually start their Christmas Shopping during this time. If you are eyeing a product, we recommend setting an alarm, creating a deal alert, or requesting early access to purchase because in this case, the early bird really does get the worm.
Watch my top picks for Prime Day!
Hope you found these Prime Day tips helpful, let us know if you have any questions in the comments!
Stay tuned to our Facebook Page, Instagram, LTK, and blog over the next 5 days as we begin to share exclusive deals, content, and our best finds for Prime Day 2023!