The Ultimate Guide to Designer Pillow Covers from Amazon
This is the ultimate guide to designer pillow covers, where to buy them, how to use them in your home, and of course, more expert styling tips.
Looking to add a pop of spring cheer into your home or want to make a big impact on a budget? Changing out your pillow covers seasonally or when you're feeling like a change is needed is one of the most cost-effective updates you can make in your home.
Big box retailers like Pottery Barn, H&M, and Anthropology have stepped up their style game when it comes to this simple accessory. But we also love Amazon for finding makers who create designer pillows for less.
Today, we are rounding up our favorite designer pillow covers from the retailers above, sharing tips for styling them, and the secret to getting that full, luxury insert.
A Guide to Designer Pillow Covers
Why Designer Pillow Covers?
First things first, why use designer pillow covers? as opposed to basic, low-end pillows? Because the truth is the material is so much better. Making it easier to clean and also, washing a breeze!
All the designer pillow covers we recommend are high-quality, and easy to clean (because if you have pets, kids, or husbands we know your cushions will get dirty eventually), and they are all under $100 each! Which is a steal for most designer pillows.
Keep reading to find out where to buy the best designer pillow covers, how to style designer pillows, and a few other expert design tips.
Our Favorite Inserts
If we're not looking to fluff up a few new pillow covers, we like to switch out old ones that may have lost feathers or fluff. Sometimes, that's every few years or a bit sooner for high-traffic sofa areas.
Our favorite inserts are from, you guessed it, Amazon! Their inner cushion line comes in multiple sizes and materials so you can always find the perfect option for your space and taste. We love the feather inserts that are made with 100% duck feather filling because of how light and airy they are, yet still very supportive! I always pick a couple up whenever I head into the store so I always have them on hand.
How do you know it's time to get new inserts?
You'll know it's time if yours are either stained, extra lumpy, or just a bit limp looking on your sofa, bed, or accent chair.
Where to Buy the Best Designer Pillow Covers
Regardless of your style, these designer pillow covers will look good in just about any style home or cottage.
Amazon's MIULEE pillow covers come in a set of two and are the perfect neutral cushion! This pure cotton cover with texture will stand out on your sofa, in all its off-white glory. Using neutrals like beige is known to create a calming effect in the space it inhabits.
Amazon has a neutral buffalo check pillow cover and is an elevated neutral for your space. The beige and white checker print has a minimalist and modern feel and is a classic farmhouse design. At $19.99 for a set of two, it's an easy way to add a bit of pattern into a space.
Amazon's corduroy pillows have the coziness of a much-loved sweater and the softness of your favorite blanket. The pattern appears hand knit which makes this feel-good item the perfect addition to your space. This pillow also comes in several other colors, so if whites and neutrals aren't your things, check out their rust, grey or brown options! Did we mention it's currently 48% off?
The Striped Finge Pillows are another elevated neutral option to consider. This chic design is the perfect way to add a soft, cozy, and comfortable vibe to your living space. Currently on clearance at $25 for a set of two, which is a steal!
These Boho Throw Covers are a go-to for us because the ivory dot cover has just the right amount of texture and color. It's a creamy two-toned pillow that will fit any style, from elegant to boho.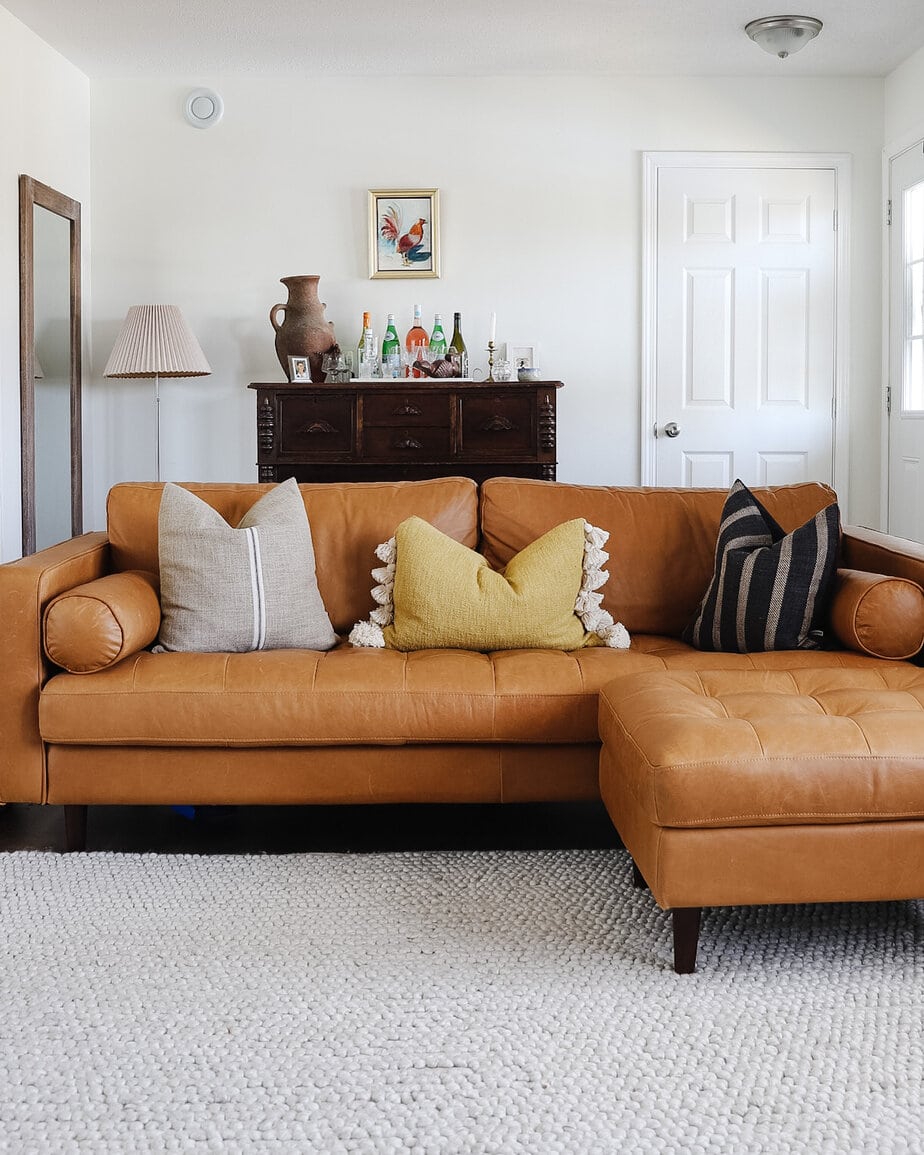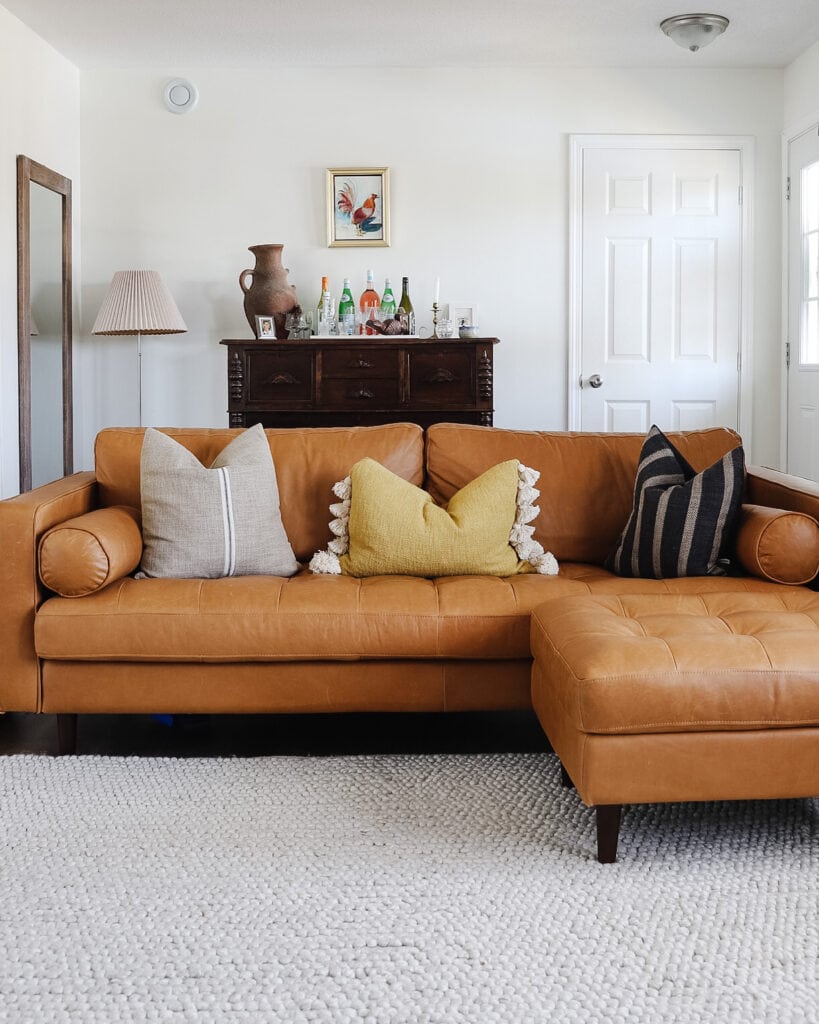 Blue Pillows
This Blue Boho cushion cover from Amazon Home is great for adding the perfect amount of texture to a space. It's tassles and frills are show stoppers and come in three other color options. Pair it with one of the neutrals above for an elevated living room look. Pair it with one of the white or cream cushions above to play with texture and your space will instantly feel refreshed.
We're loving the solid color of this light-blue cushion cover, but when mixed with an embossed print, we love it even more! This two-pack works out to be less than $7 a cover and the light blue fabric would make for the perfect accent. If you aren't a fan of blue, this style comes in 16+ other color options!
Blue Buffalo Check pillows are a now of never purchase but for $13.99 (for a set of two), we say it's an item you want to order now. This cover says charming and coastal with its blue buffalo check pattern. The texture is thick, making it easy to wash and care for. Placed on a beige couch, this cover would really stand out.
Pink
This stripped cushion cover makes me think of popsycle or the perfect beach day. Stripes when mixed with classics like white or black is an easy way to add a small bit of color to an otherwise neutral space. If pink is not your color but you still love the look and style? This pillow also comes in yellow!
This 2-pack of corduroy cushion covers is another great way to take the guesswork out of pillow pairings. For $16.99, you get both covers in this beautiful dusty rose corduroy. How stunning would these look in a toddler nursery or window reading nook.
Nothing beats a classic style with a slight twist. This light pink cushion cover from Amazon with pom poms along the sides compliments the soft material. This cushion is very romantic but would be the perfect touch of summer or spring in any room. Is pink not your color? It also comes in over 30 other color options.
Amazon to the rescue with this adorable rose pink cushion covers by MIULEE. Made with a high quality material, these cushion covers are breathable, have a hidden zipper for added comfort, and are the perfect no muss no fuss décor option. Each pillow works out to be less than $10 (currently 32% off)!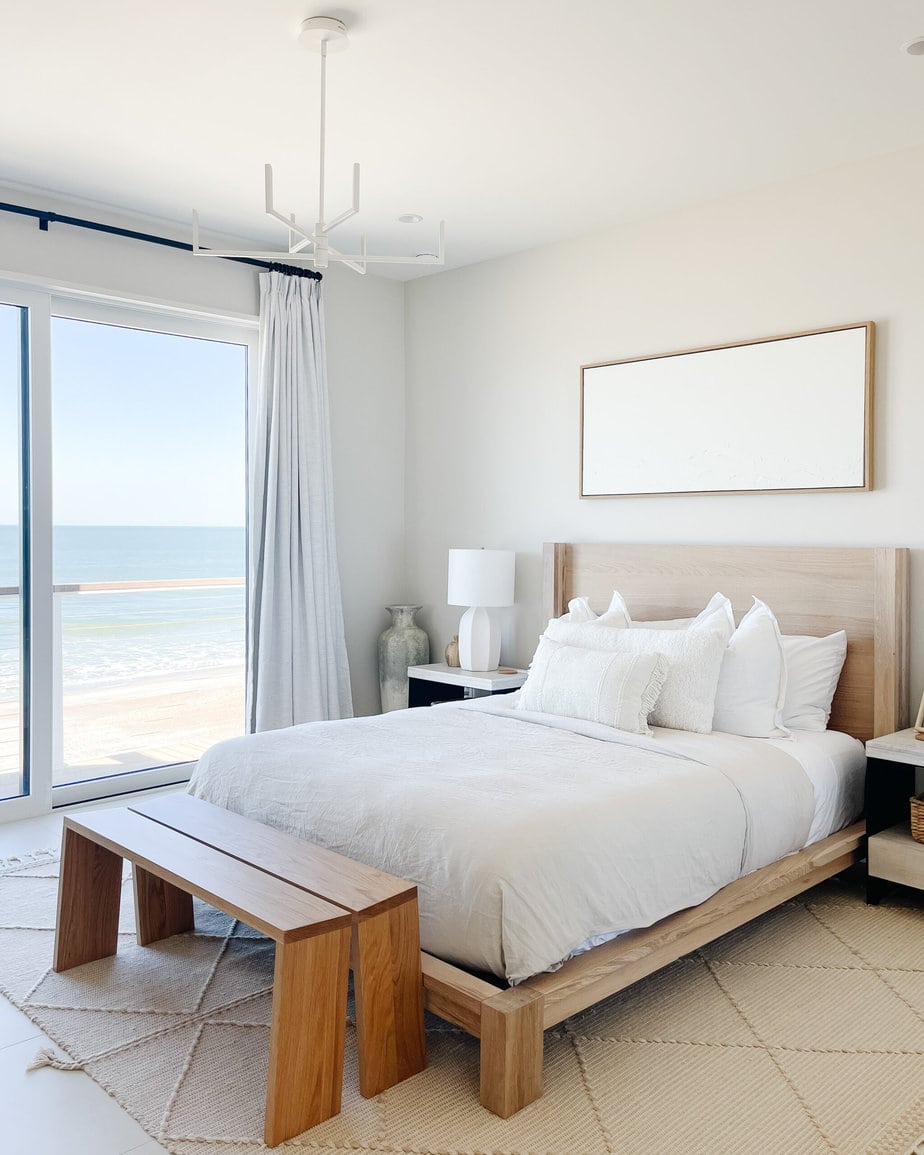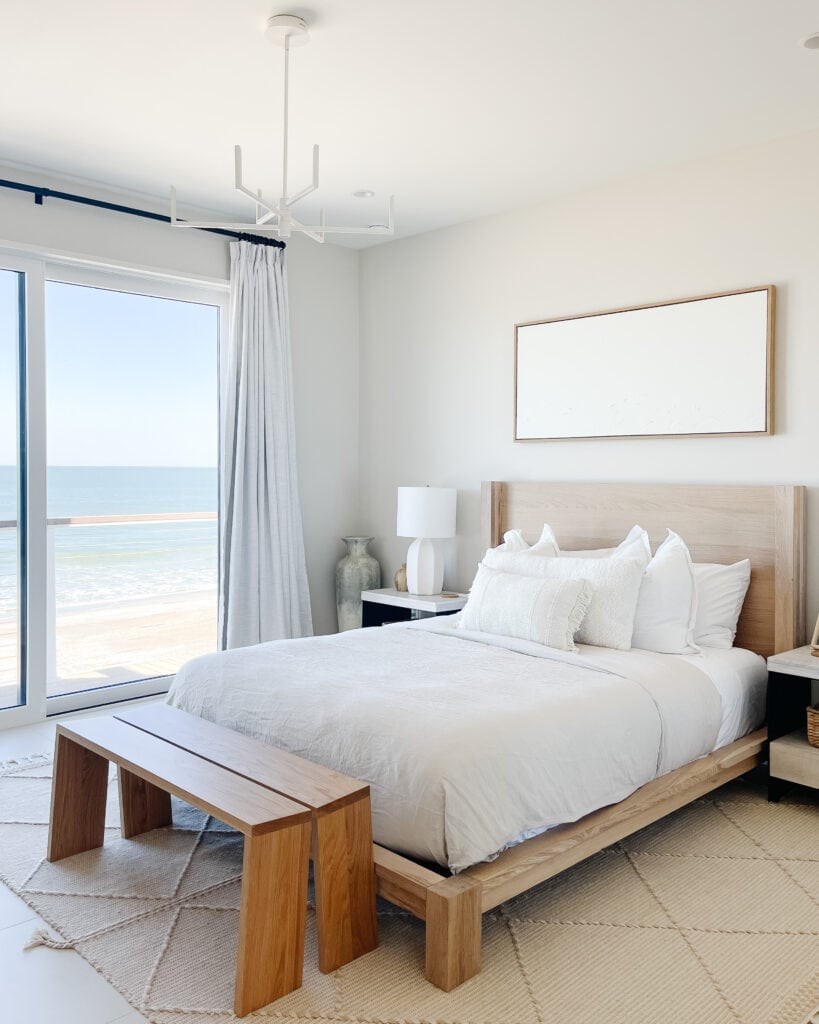 Yellow
Powder pink and yellow pair perfectly together in this adorable cushion cover. The lemon print has us eager for slow summer days on the veranda with a summer read in one hand and a lemonade in the other. Perfect for indoors or outdoors, this cushion gives us serious southern vibes.
Along with color, texture is a great way to add depth and dimension to any space. This quilted cushion cover reminds me of my grandmother's home in the country. The yellow pattern is the perfect mix for any space that needs a refresh for sunnier months.
This adorable bee print pillow cover is exactly the right amount of yellow and texture. At only $6.99 a cover, this bright print with a beige back cotton cushion will help make any home feel brighter. We recommend pairing this with other pillows in beige, blues or tones for a cohesive look.
When you can't bring the sunshine indoors, the Miulee 2-pack cushion covers in yellow will give your space the coziness it craves. Available in 4 sizes, these high-quality chenille covers will go great with any existing style and add a touch of life to your room.
Black and White
The Mechanty Boho Pillows are perfect for any time of the year. These beautiful textured pillows will make any space feel grounded. The fabric on this one is made to last with thick and durable material and a sturdy hidden zipper. This cushion cover would mix so well with your other solid and patterned textiles.
How fun is these Black and Beige Patchwork Pillows from Amazon Home. It comes in over six different options, with the 20×20 size is perfectly oversized. But don't let the polyester scare you away because it looks and feels more like linen. This cushion would also be perfect for any space in your home.
Tips for Choosing Cushion Colors
When it's time for new cushion covers, look around you for inspiration. You want to pick covers in tones that accent and compliment your walls, curtains, and furniture color schemes. Pairing different fabrics, sizes, shapes, and textures will give you a true designer look on a budget.
Follow these four easy steps for perfectly styled cushions!
Throw out matching cushions. You want different shapes, colors, and textures. If your cushions match your sofa or are all the same size and color, get rid of them!
Choose a color palette that suits your space. You can use this contrasting color wheel below as a guide to helping your space pop. When chosen carefully, your cushions will help tie in all the elements of the room you are styling. Keep in mind that the color you choose for the cushions should exist already in some way within the room (your curtains, a painting, a vase, etc.)
The number of cushions you choose can make a difference. If your style is more traditional, stick with an even number of cushions. If your style is more modern, go for an odd number.
By adding a mix of different-sized cushions to your space, you add depth.
What is your favorite way to freshen up your space each season? We would love to see your recent cushion cover finds and how you styled them. Tag us on Instagram for a chance to be featured on the blog!