Q&A Spring Edit with AllModern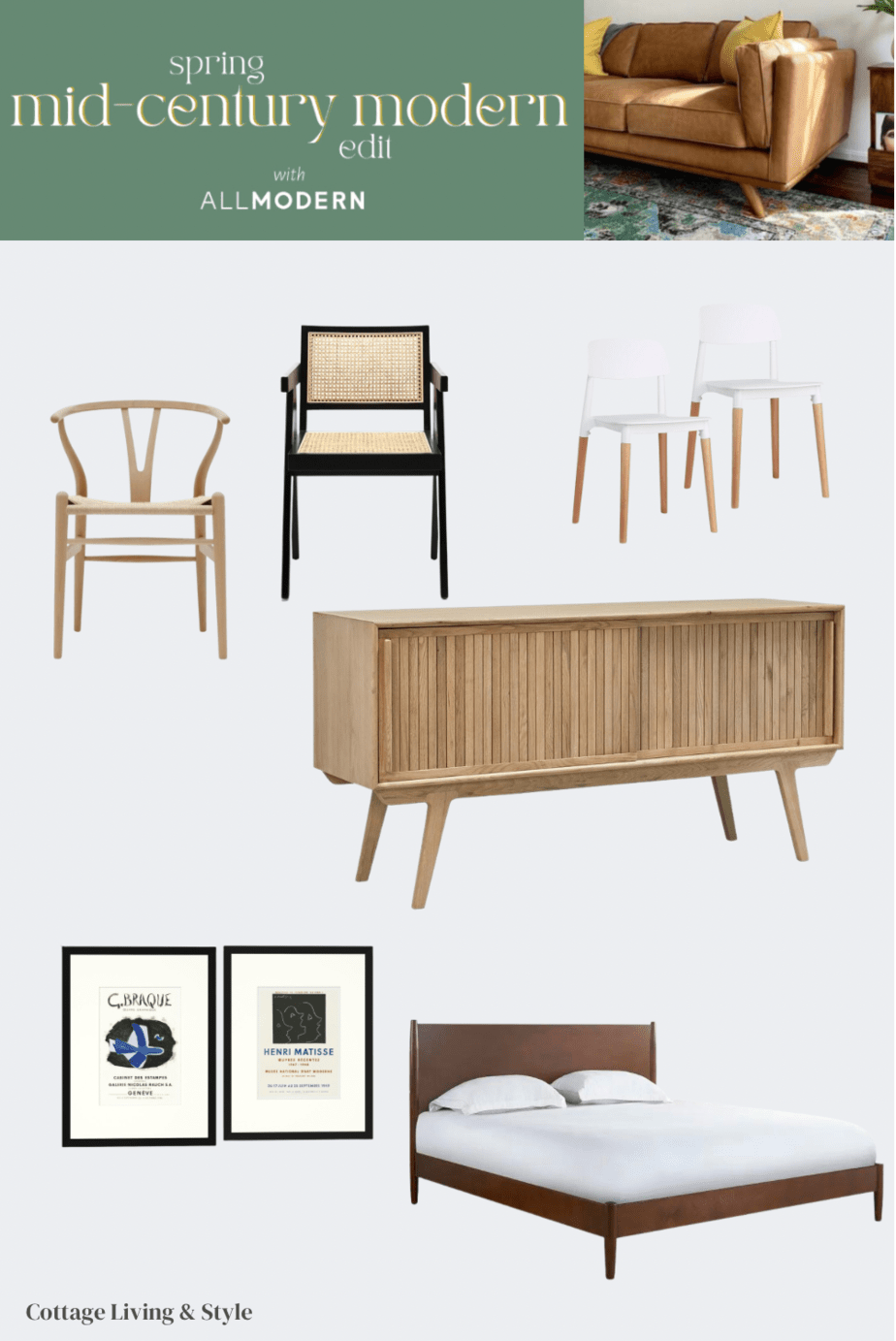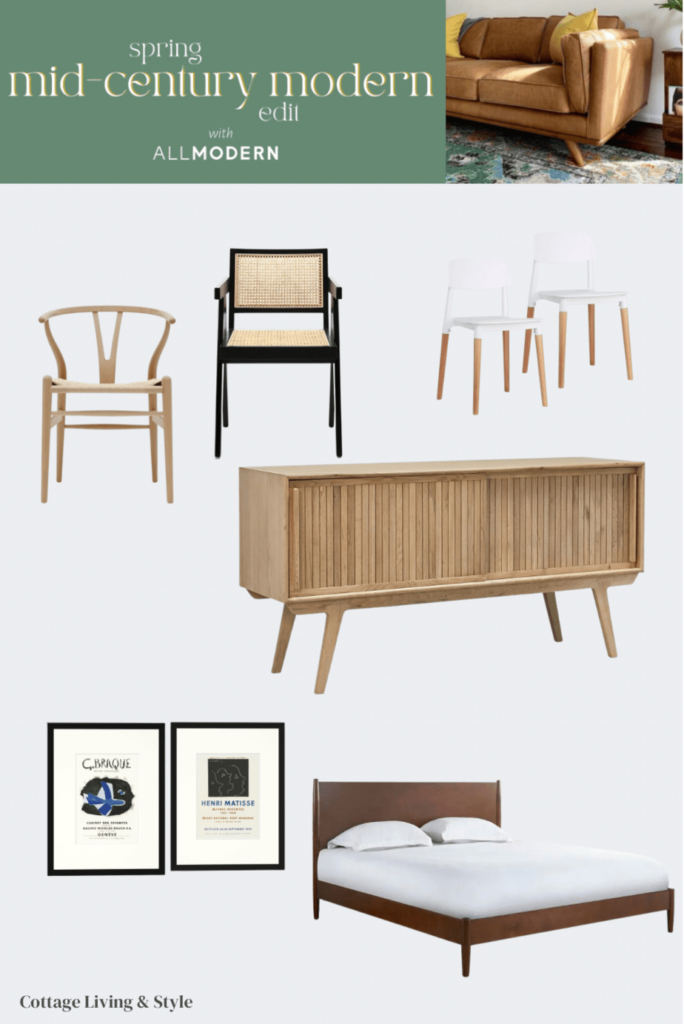 Spring is officially here, and with the warmer weather comes a lot of seasonal changes inside as well as outside of the home. We tend to find the need to swap out heavier sheets, and darker colors for lighter, and brighter pieces. So in celebration of the new season, I wanted to share how I refresh my space by adding mid-century modern touches with the help of my friends at AllModern.
Spring Refresh Q&A with AllModern
AllModern: How are you feeling as the season changes and spring returns? What kind of mindset are you in currently and how is that reflected (or not yet!) in your space?
Stephanie: I feel so good lately! I always feel my best when the sun shining and the weather is warm. I'm all about creating a fresh and inviting space. We are working on making our front door over for spring and summer, planning the backyard, and changing over all our blankets and sheets for lighter options.
AllModern: Mid-Century modern design is known for its neutral tones with pops of color and personality. What personally are you excited about this spring- what gives you that extra burst of energy and joy in the day?
Stephanie: This is my favorite time of the entire year. I love spring, and the anticipation you feel before Summer is so contagious. I'm excited to spend more time out in nature with the kids because being outdoors in the sun is what gives me the boost of energy I was missing in the winter. We live in cottage country, very close to the lake and our backyard backs onto a Provincial Park so we have plenty of nature to explore.
AllModern: How are you inviting freshness into your home this spring- clean bedding, potted plants, new curtains?
Stephanie: I have a seasonal routine that I follow, and in the spring I swap our heavier linen bedding for percale or cotton blend sheets. I hang lightweight, white curtains, deep clean which includes washing the outside of our houses like the windows, and deck. This week we're working on plans for our backyard and patio. I love having plants indoors and out in the spring and summer months.
AllModern: Mid-Century modern design focuses on supporting eye-catching "hero pieces" with cleaner, more natural accents. Any new statement pieces for your space that you're excited about?
Stephanie: We've been working hard on making our house into a home, room by room. Our latest projects were our mid-century modern dining room and our mid-century modern living room. The hero pieces can be furniture, wallpaper, or even art. I am really excited about decorating our patio with some beautiful statement planters, tables, and chairs.
Stephanie's Spring Mid Century Modern Product Picks from AllModern
If you are following along on our room makeovers, we just finished our dining room but I've been on the hunt for some fun dining room chairs. This is one of my top picks and as soon as I measure the table I'll make a decision on ordering it. But I did want to share it with you, in case you were also looking to change up your dining room chairs. (Also totally affordable)
[affiliates_single_product number=1 ids="30765″ align="right"]
AllModern's Mid Century Modern has my dream chairs! They are the Florean Solid Wood Dining Chair and the Jeanneret Wicker/Rattan Arm Chair. I want these so bad, I just don't know where I would put them right now. But just in case you are in love with them too I wanted to link them both for you too.
[affiliates_single_product number=1 ids="30767″ align="right"]
[affiliates_single_product number=1 ids="30769″ align="right"]
We also have a wonderful sideboard right now but it's a hand-me-down piece that is great but it just isn't the right color for the room. This is why I've been looking at a lot of AllModern's Cameran Wide Oak Solid Wood Sidebar. It's literally the prettiest!
[affiliates_single_product number=1 ids="30771″ align="right"]
My last pick would be new art. It's a great and affordable way to refresh a space!
I love Henri Matisse as much as I love the Galerie Nicolas Rauch. and I really want to get some new art for our dining room this spring.
[affiliates_single_product number=1 ids="30773″ align="right"]
[affiliates_single_product number=1 ids="30775″ align="right"]
You can check out more of AllModern's Mid-Century Modern furniture and decor here.