Here's Why You Should Visit Blue Mountain in the Summer
If you're a fan of the outdoors, shopping, and fine dining, you need to visit Blue Mountain, Ontario in the summer. We're sharing an ultimate guide to all the best Blue Mountain summer activities, along with our favorite places to eat, stay and visit.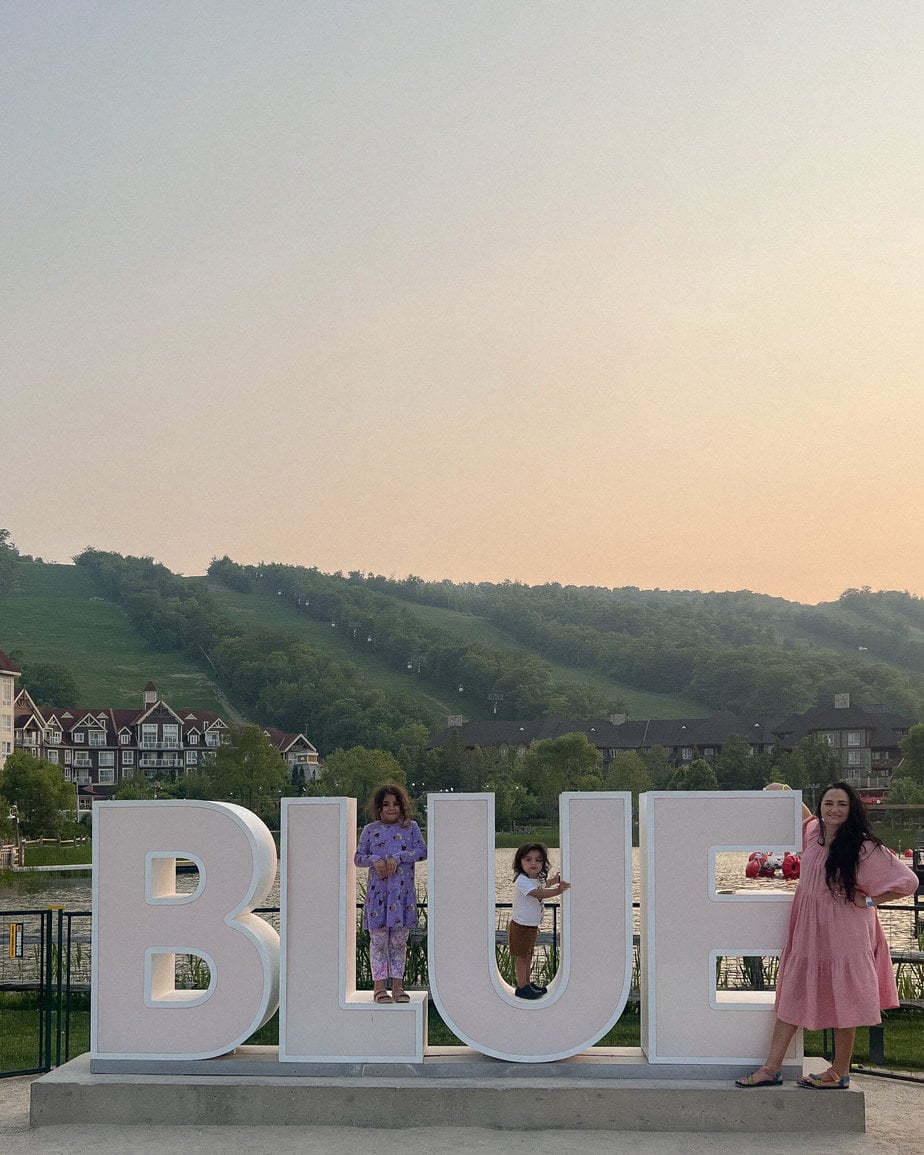 Blue Mountain Ontario is best known for its winter sports, skiing, and snowboarding, and for being one of Ontario's winter getaways. But did you know the resort also offers up a ton of summer activities as well? It's actually become one of my favorite places to visit in the warmer months.
I will note that there are also quite a bit of Blue Mountain spring activities to enjoy as well.
So whether you're looking for a romantic getaway, staycation, or a fun family trip, there are tons of Blue Mountain summer activities for everyone to enjoy.
We actually got invited to get a special look at everything Blue Mountain has to offer. Not only did I get to bring the kids with me, but my parents also joined us. It was truly a wonderful experience for all ages.
If you are looking for some Summer Activities or Places to Eat in Blue Mountain Village we have you covered. Keep reading to find out the best activities to do during the warmer months.
Blue Mountain Summer Activities List
We know, most of you are here to plan your summer getaway and we figured we'd share a quick guide to all the summer activities. It's also good to note that Blue Mountain summer packages are a great option for anyone looking to save a bit of money and time planning the trip. We'll also include some of the recent packages below.
But if you are looking for things to do in Blue Mountain this weekend, we have you covered! Keep reading to find out all the best summer activities at Blue Mountain.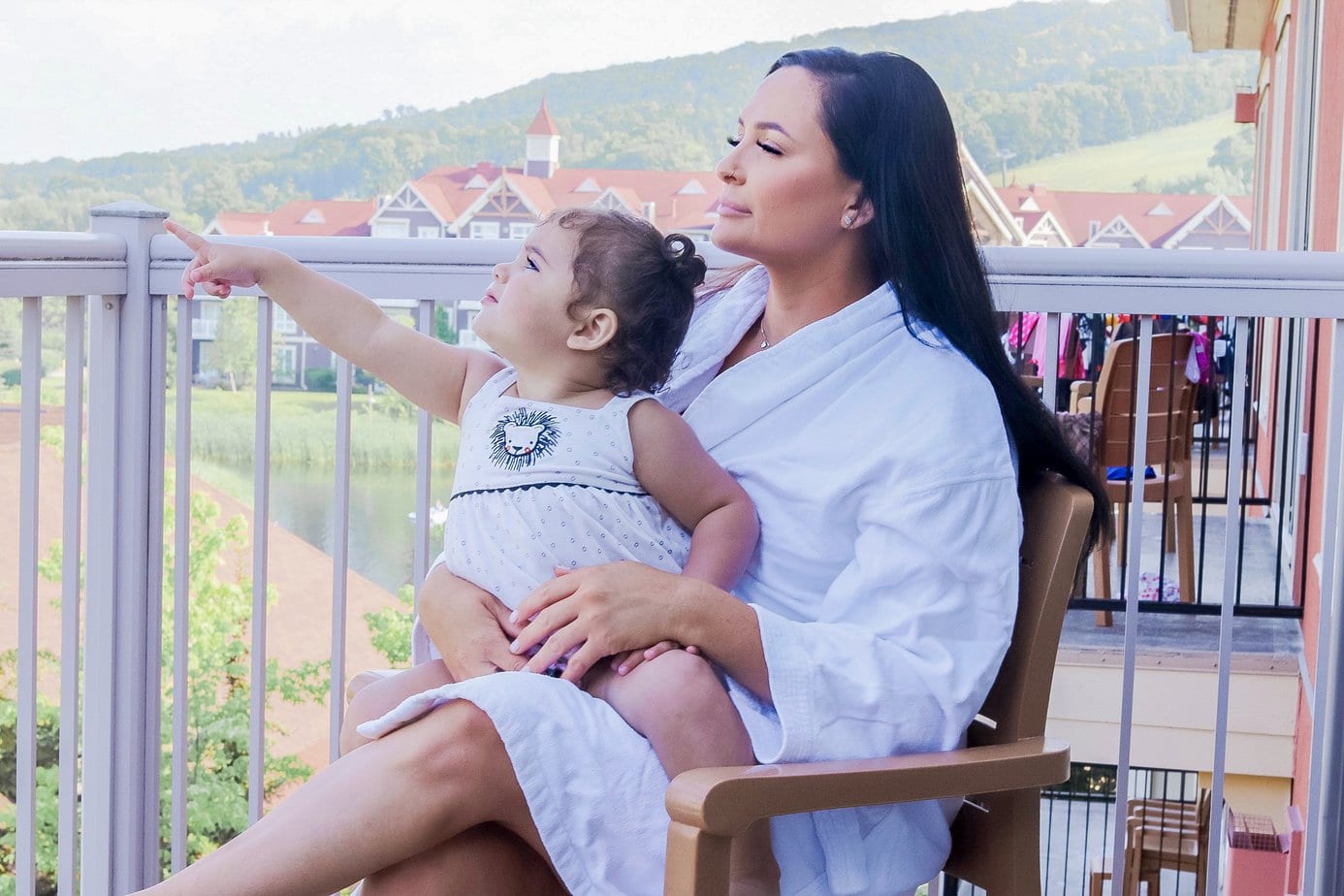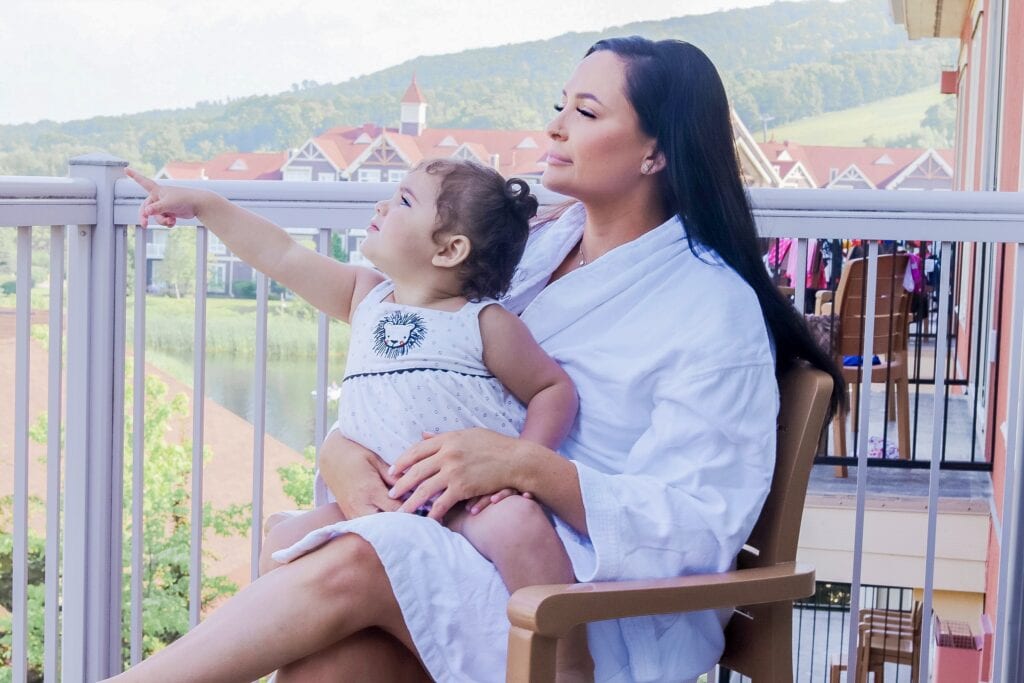 Chutes and Loops Ball Room
This was so much fun for the kids, especially the smaller ones who could have spent the entire day there. They were experimenting with chutes, learning about gravity, and understanding how things worked. I'd say not only was it fun, but educational as well.
Mill Pond Activity Centre
The one place we spend our mornings when we stay at Blue Mountain Resort. It's always a great time for the kids, they meet other children their age and we all get outside for some fresh morning air.
Plunge! Aquatic Centre
The Plunge! is a must in my opinion. It's an indoor, outdoor waterpark, for any child of any age. They have a swing rope for the older kids, a water park for the younger ones, and hot tubs for the parents.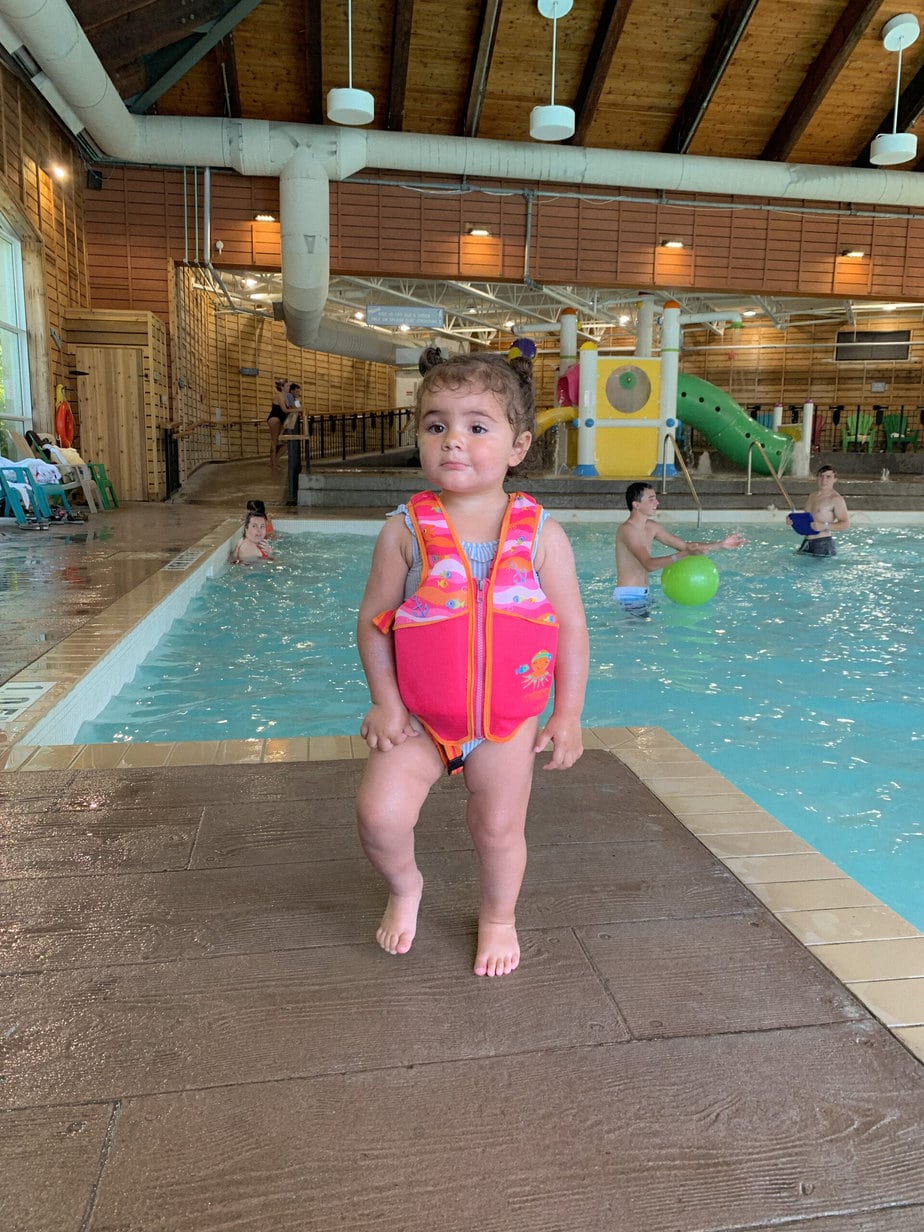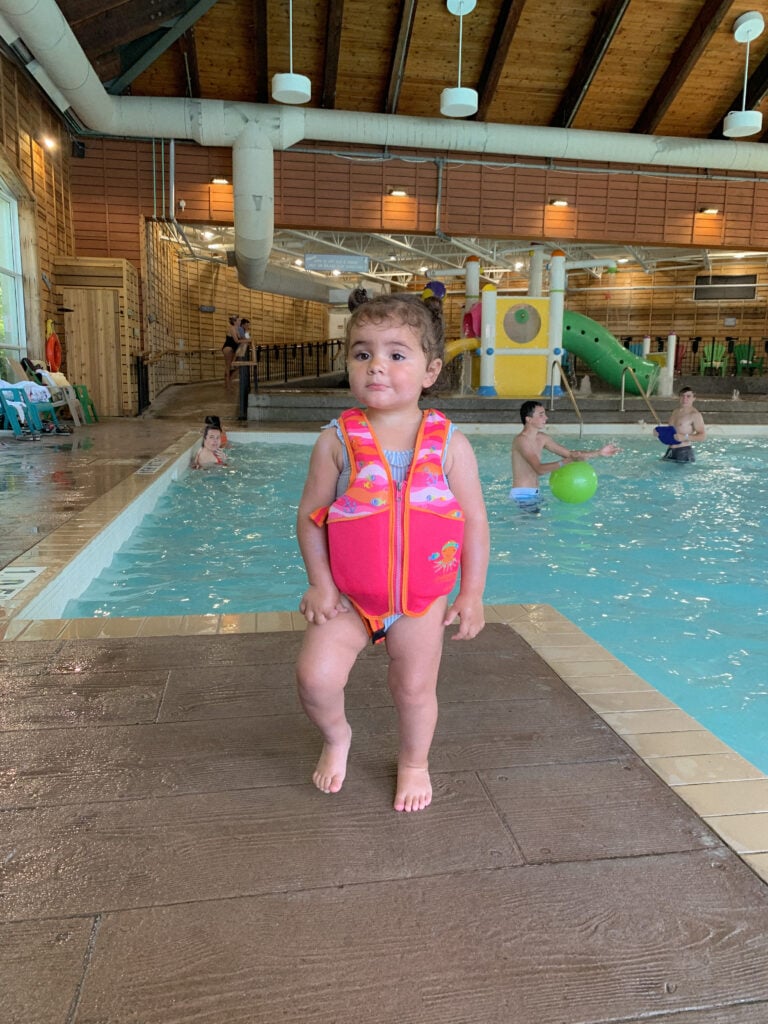 Ridge Runner Mountain Coaster
Another must! If you got to experience two Blue Mountain summer activities the Ridge Runner Mountain Coaster and The Plunge! Aquatic Water Park would be it. My 5-year-old loved this adventure and I was surprised because she's usually very cautious. But unlike other rollercoasters, you have control over your speed all the way down the mountain. It's also a magical scene and somedays I think about hiking through that forest.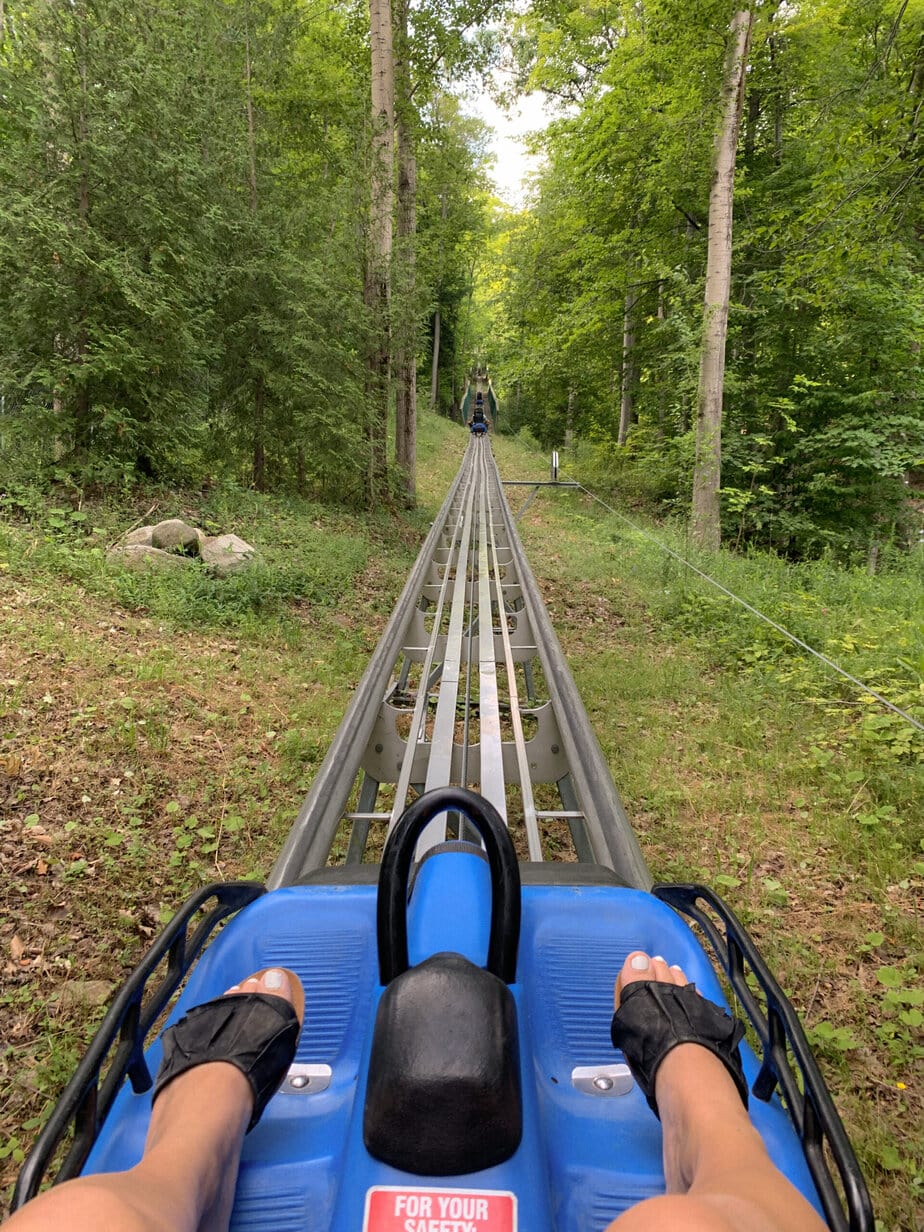 Timber Challenge High Rope
On your way down the mountain on The Ridge Runner, you pass The Timber Challenge High Rope and it's just as fun. A wonderful outdoor adventure for kids who are able to climb of course. But still a great activity for adults.
Canopy Climbing Net Adventure
Next to the Timber Challenge is the Canopy Climbing New Adventure and this is so much fun! I am excited for my kids to be a little bigger (one is a bit too small) but my 5-year-old loved the challenge.
Cascade Putting Course
If you're looking for a fun, activity to do after dinner then the Cascade Putting Course is for you. This is an activity anyone, young and old can enjoy. It's also centrally located so maybe a 5-minute walk from any restaurant in the village.
Open Air Gondola
I would include this as a necessity if you are looking for summer activities at Blue Mountain. It's a gorgeous, romantic adventure. We were able to bring our strollers up and even had lunch at the top. You can stay for as long as you like (before the last trip down of course) but we always love watching the sunset from up here.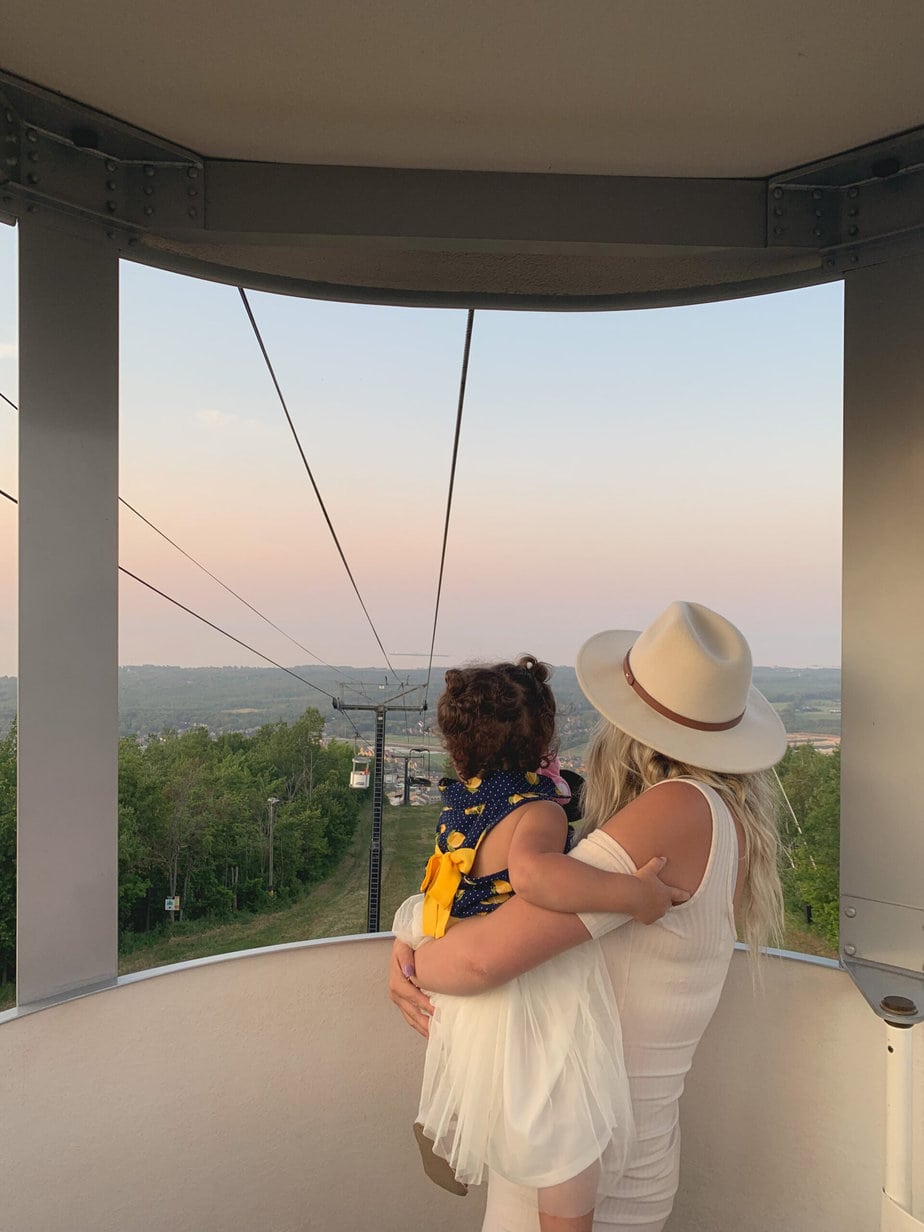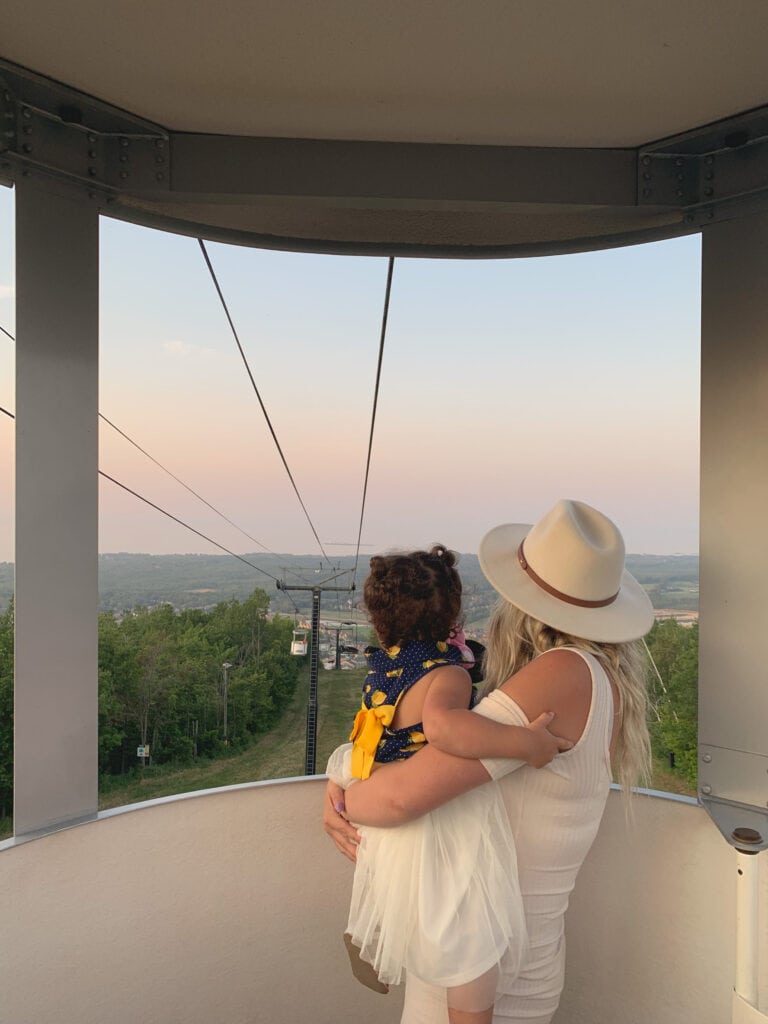 Hiking
Blue Mountain is a gorgeous place for hiking and outdoor activities. If you are looking for a challenge, this is the place to go. We also wanted to note that there are plenty of beginner-friendly trails you can take your little ones on as well.
Biking at Blue
Biking is a great activity and one a lot of locals swear by. We know there are tons of trails and you could spend days enjoying them.
Mountain Top Segway
I love the idea of taking segway rides along the Blue Mountain trails, we often pass them as they take groups on tours. Not only is it a unique way to see Blue Mountain but it's a great idea for date nights or family adventures.
Monterra Golf
Golfers love the Monterra Golf
Crockadoodle
Rainy days at Blue Mountain are never a bore, the Crockadoodle is great for kids and adults. We've even had friends throw birthday parties here and loved every bit of it.
A new addition to the Blue Mountain family, this track is great for little ones and bikes. Think teeter totters, wooden bridges, and gradual climbs.
The Lumberlanes Climbing Centre is great for beginners and experts. This climbing wall is also a great team builder for those who are looking to challenge themselves.
Relatively a new activity to the Blue Mountain family and lots of people have been enjoying it. It's a virtual reality escape room, and a great challenge for friends and dates to explore.
Axe Throwing at Axed is a great date night adventure! It's geared towards adults, and we had a wonderful time with friends. It's exactly what it sounds like, you get to test your axe-throwing skills, and what could be more fun?
Blue Mountain Day Camps
Did you know that Blue Mountain offers camps for kids? We'll share all the details HERE.
Where to eat in Blue Mountain
Jozo's Original Après
Jozo's Original Après is named after the man, Jozo who spent most of his life trying to create the Blue Mountain Resort we know and love today. It's located in the Blue Mountain in, at the base of Happy Valley. We actually did breakfast here with all our kids, and the service was just as amazing as the food.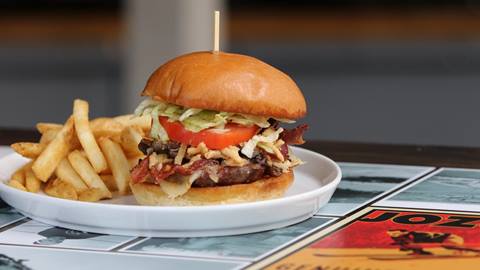 Camino Taco's
Camino Taco's is a great place to stop for lunch or dinner. Whether you decide to dine indoors or out, we know you'll love the food.
Firehall Pizza
Firehall Pizza has been one of my personal favorites for years. In college, we would go for dinner here, and let me tell you the pizza does not disappoint. It's always a great atmosphere and good drinks.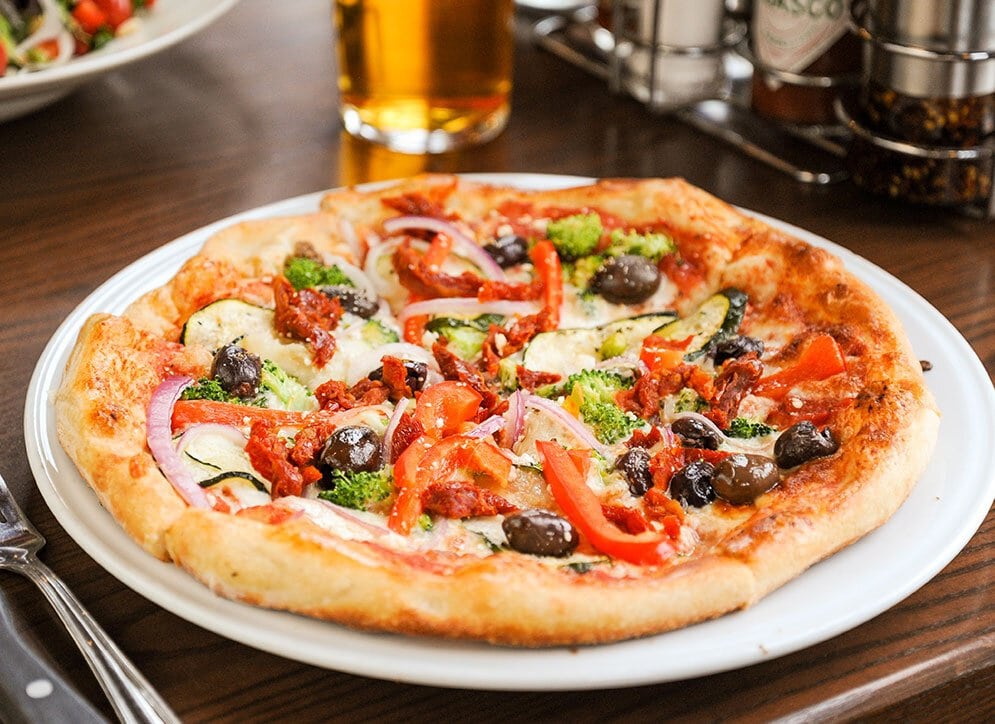 Katoo Restaurant and Bar
Katoo Restaurant and Bar is a great place to have a date night and exquisite food, and then after you can stay and dance.
Magnone's Italian Restaurant
One of my favorite places to have dinner is the Magnones Italian Kitchen. Their pasta's are insanely delicious and the vibe reminds me of a high-end restaurant.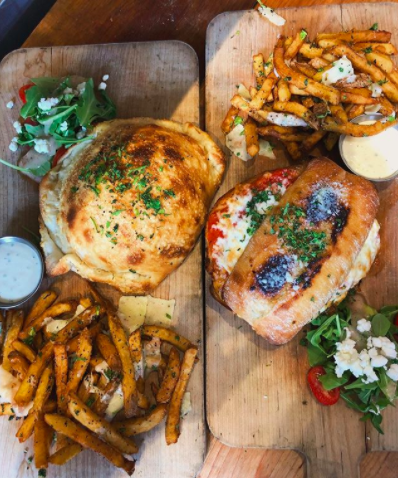 Mother Tounge
Mother Tongue came highly recommended and for a reason! I promise you will love everything on their menu. Some days I crave their meals and would honestly go back just to eat dinner there.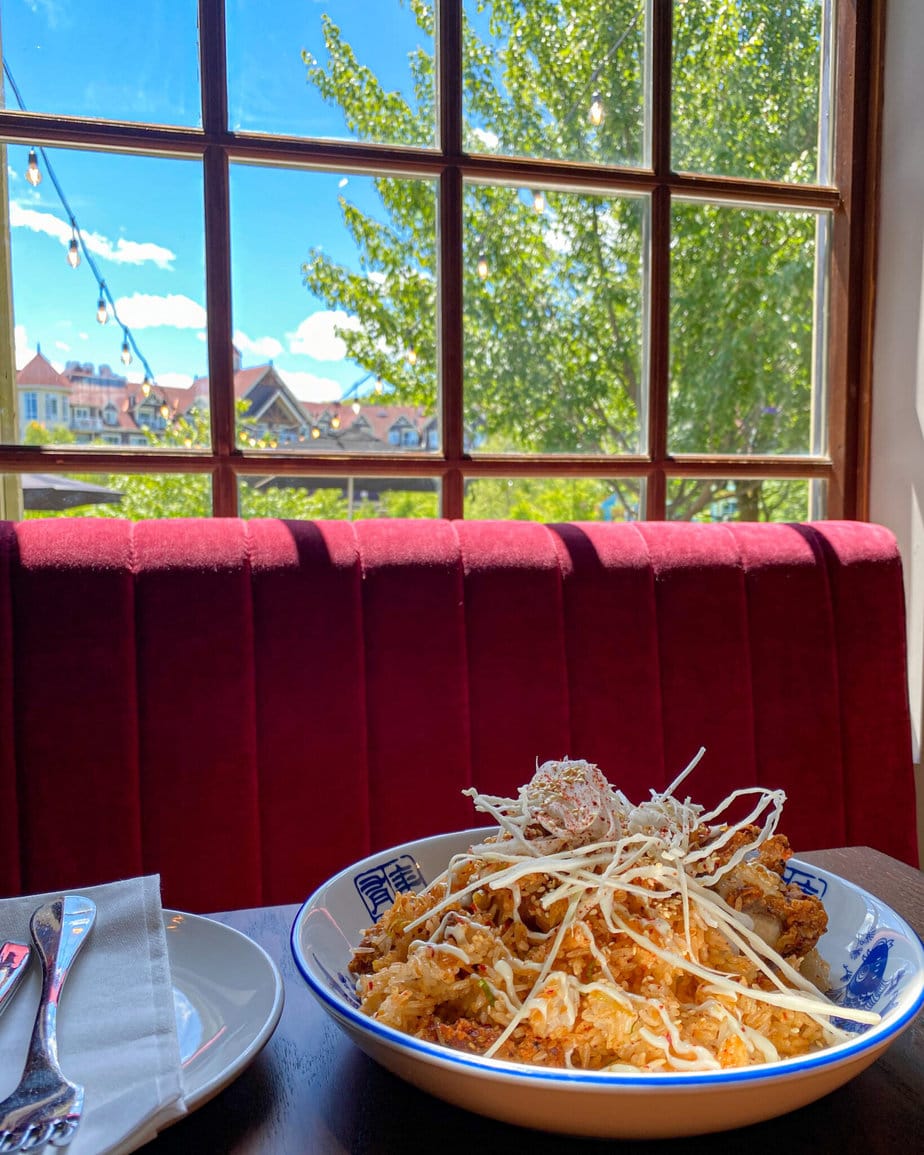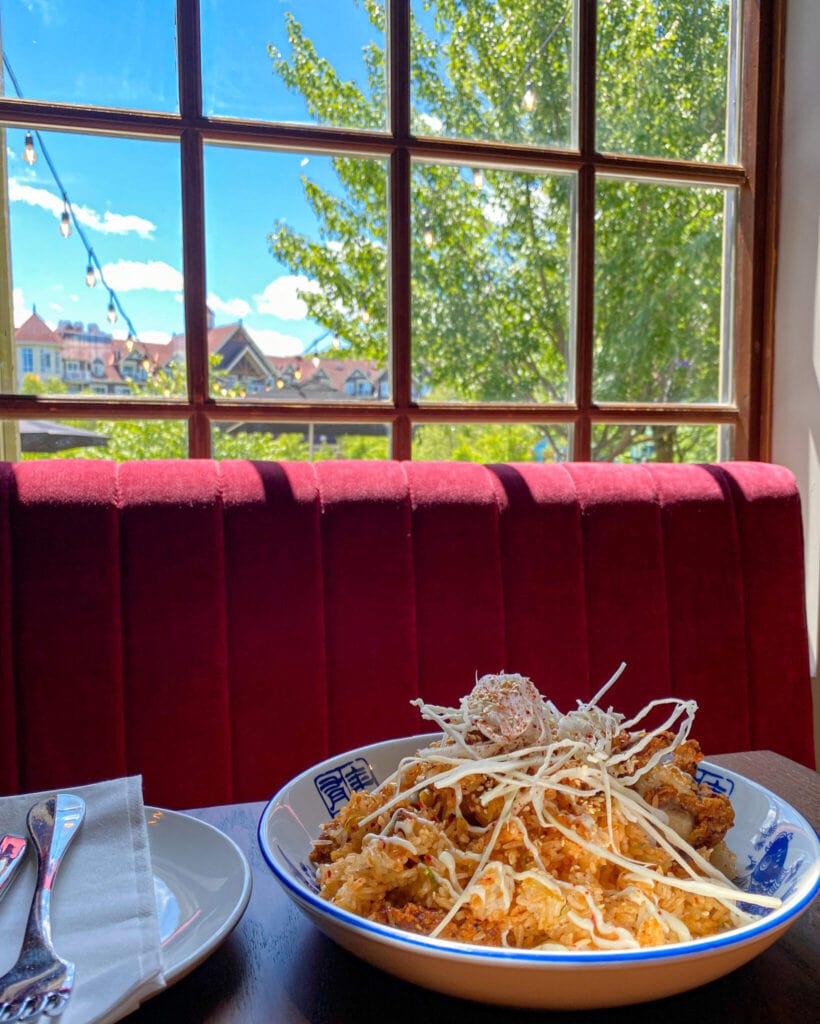 Kikaku Sushi Bar
If sushi is more your thing, then you will love the Kikaku Sushi Bar in Blue Mountain. I was very impressed with their menu and food.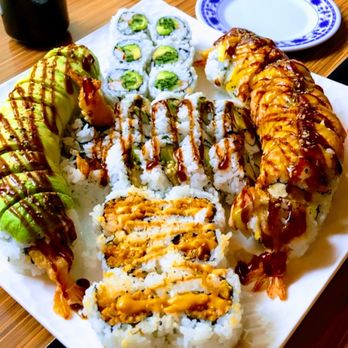 Where to Stay
I'm pretty much a regular at Blue Mountain now, especially during the summer months. This means I have the best insight on where to stay, whether you're with the kids, your parents, or doing a couples getaway.
Hotel recommendation
The Westin Trillium House
If you're planning a visit with the kids in tow, or a couples getaway, The Westin Trillium House is a top choice. Not only is the service amazing, but the rooms are beautiful, and the amenities like the pool, hot tub, sauna, and fitness center are certainly top-of-the-line. We love booking a stay anytime at The Westin Trillium.
Hotel recommendation
The Mosiac Suites
The Mosiac Suites is a wonderful hotel that is central to all the great restaurants, and fun activities. The rooms are wonderful and clean, and the Mosiac Suites are known for great service.
We hope this helped you find some Blue Mountain summer activities for your itinerary. Let us know what your favorite part of Blue Mountain is. and your recommendations in the comments.