The Ultimate 3-Day Itinerary for visiting Quebec City this Winter!
Here's the perfect itinerary for a girl's trip, full of things to do in Quebec City in winter!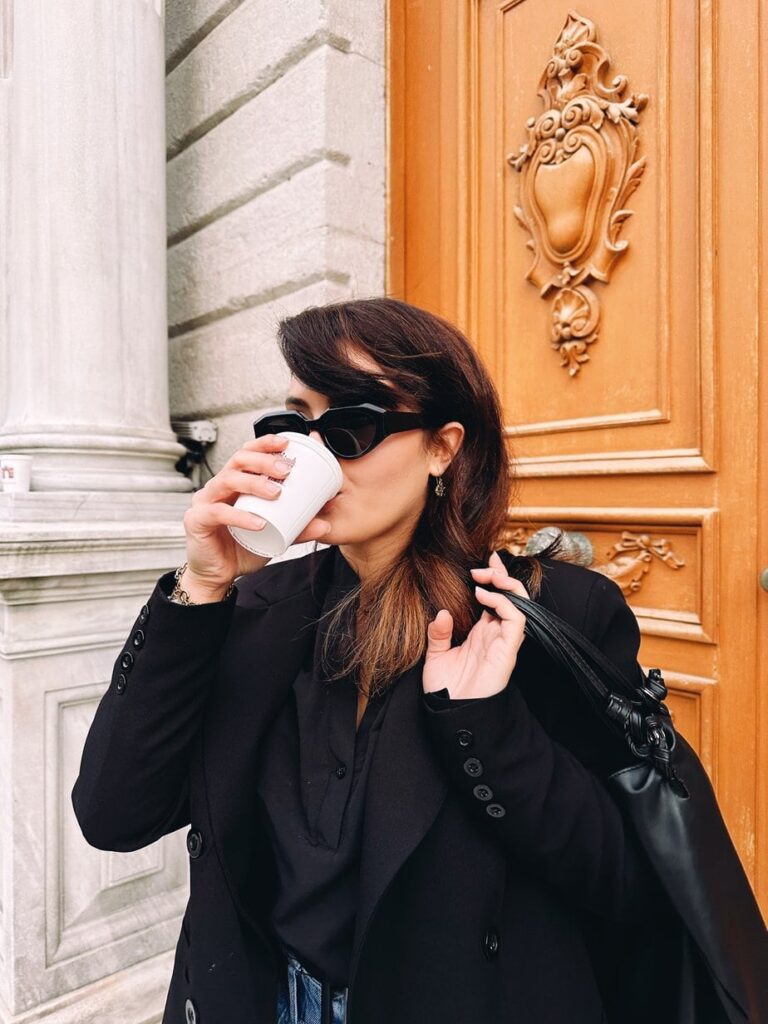 A few weeks ago, I packed up the car and my two best friends and we headed to the province of Quebec for a little winter girls' getaway. My girlfriends and I make it a priority to go away at least once a year together. We are all full-time working women, with families and responsibilities outside of the home, so planning a weekend away takes almost six months of advanced planning to pull off. Can you relate?
Old Quebec city is the perfect place for a weekend winter getaway with the girls. It almost feels like a mini New York City because of the historical buildings, cobblestone streets, some of the best restaurants in Canada, and amazing boutique shopping.
For us, the best way to get to downtown Quebec was by car, however because of the city's location to accommodations and attractions, you could easily do this winter trip without a vehicle should you wish to travel by air.
All of the destinations we are going to recap are within walking distance (wear good winter footwear as it can rain and snow often!) or accessible with a short Uber ride, making it an ideal location for a girl's trip!
Things to do in Quebec City in Winter
Situated along the Saint Lawrence River, Old Quebec is surrounded by fortified city walls that were designated as a UNESCO World Heritage site in 1985.
In December, the downtown core becomes a magical winter wonderland. Boutique hotels put out festive lights, the Grande Allée looks like a scene from a Hallmark movie, and Palace D'Youville becomes the renowned ice skating rink.
Believe it or not, Quebec is known for its outdoor activities in the winter months. There's plenty to do, from visiting the Hôtel de Glace (the famous ice hotel), to seeing ice sculptures at the Quebec winter carnival and the many winter sports.
Quebec is truly one of the best places to visit for the holiday season, which is why we choose this time of the year for our girl's trip. We couldn't have been more excited to see the Christmas decorations hanging on historic buildings, check out some of the oldest attractions, and visit the hotel de glace.
Keep reading to find out all the exciting things to do in Quebec City in the winter!
Day One
We arrived early Friday afternoon and quickly dropped off our luggage at our hotel. After quickly freshening up, we were off to the famous German Christmas Market. This year marked the festival's 15th Anniversary and was one of the highlights of our trip. The market, spread out over five popular downtown locations, was illuminated from top to bottom and was a truly magical Christmas village, that come to life (each section felt like a new hallmark movie destination). The best part, the entire event was 100% free and accessible to all, offering diverse programs and shopping to please everyone young and old. I would just recommend you have plenty of time because there is so much to see and do.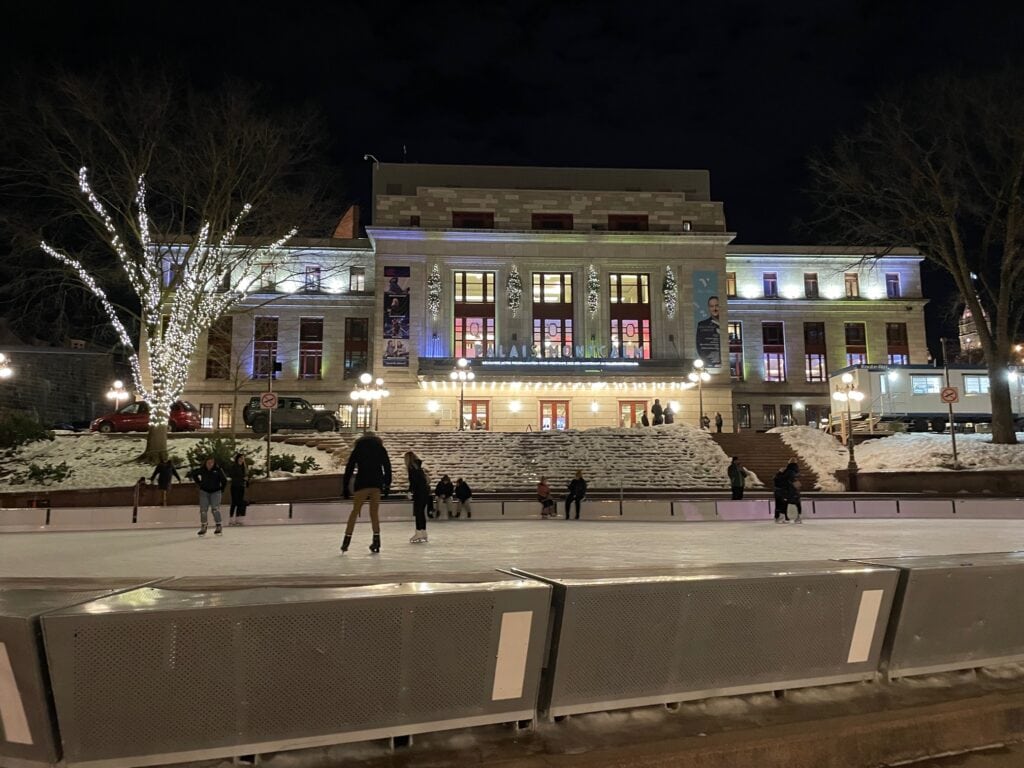 We strolled all five sections and shopped from many local vendors, ate from a delicious food truck serving churros, and took in all the festival excitement in this great city. Something fun you should definitely do if you check it out at some point is purchase a reusable cup for $2 and carry it around with you from street to street. At each location, you can have it refilled with things like warm cider, hot chocolate (with or without Baileys!), try iced wine and many other delicious winter beverages. If you are interested in taking in one of the German musical shows, be sure to check out their website so a full schedule and times.
While downtown, we also had the opportunity to check out the quartier petit Champlain, the famous Fairmont le chateau Frontenac, the funicular du Vieux-Quebec, rue saint-jean, and city hall. All of these locations were so beautifully decorated with Christmas lights, making the city feel extra magical.
Day Two
Saturday morning when we awoke, the weather was a bit rainy and dismal. Rain in a new city is always the perfect excuse to go shopping don't you think? We kicked off the day with a late brunch at Le Cochon Dingue (so delicious, a Quebec icon, reservations highly recommended) inside the Laurier Quebec.
Post brunch, we hit up another popular tourist destination, La Maison Simmons! For those who have a Simmons to shop from locally, I am so very jealous. Here in Atlantic Canada, our Simmons is not set to open in Halifax until Spring 2024. The girls and I spent several hours strolling the store and spending more money than we probably should have. This was was of the main reasons we decided to stay downtown.
Another highlight of Saturday afternoon in downtown Quebec you should plan to take part in is the famous High Tea at the Fairmont Chateau Frontenac. Afternoon tea at the national historic site is the perfect afternoon break.
Place Dufferin restaurant offers a large selection of tea, gourmet towers of sandwiches, fresh scones with Devonshire cream and homemade jams, and fresh pastries and sweets prepared by the in-house chefs. Because this event is so popular and only held on Saturdays, we advise booking this as soon as you decided on Quebec as your destination.
Day Three
On Sunday morning, we were feeling slightly tired after a few busy days of shopping, eating, and driving. Today we had reservations at Strom Spa, a stunning Nordic spa located in downtown Quebéc city. The spa is located only 12 minutes by car from the downtown city core and is actually a short walk if you are staying inside the city's walls. If you're into downhill skiing or you just want to get out of the cold weather, the nordic spa is the perfect addition to your trip.
Have you ever experienced the power of thermal relaxation?
We spent the day using the outdoor pool (hot and cold), salt scrub room, and infrared sauna, completing the thermal experience. We even had a nap in the heated room which had sweetheart chairs and hammocks so you could easily relax with a good book.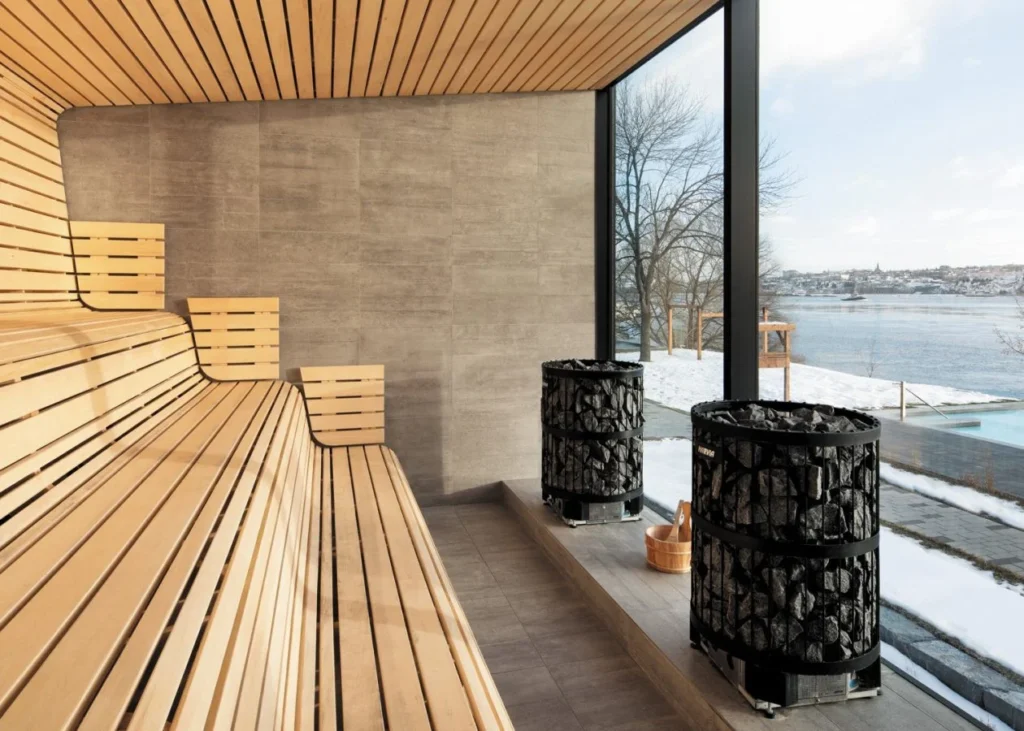 Just before lunch, we each enjoyed a Swedish massage…
For lunch, we dined at their incredible restaurant, Nord. I had the soup of the moment (which was squash bisque with cinnamon), and it came with a warm roll. For dessert I had the vegan apple tart for two, all by myself, trust me you'll want to too!
I also recommend the artisan platter, it's perfect for sharing with friends. Oh and I almost forgot, the lounge is cocktail friendly and there are plenty of yummy drinks to try.
This was not our first time at a Nordic-style spa and will certainly not be our last. The spa was the perfect last day in the city as it allowed us to unwind and get some quiet time in before the long drive home the next morning.
Before heading back to the hotel, we stopped at a cute little local shop for delicious cheesecake and to grab a famous poutine!
For those that aren't familiar with this Canadian delicacy, let me break it down for you. Fresh-cut french fries, delicious gravy, and loads of cheese curds! Quebec is known for many things, and cheese curds are at the top of the list. If you are visiting Quebec for the first time, you need to eat poutine at least once. I had Montreal Smoked Meat (another city class) added on top and my oh my, yummy!
Monday morning we got up bright and early to freshly fallen snow, fueled up the car and our bellies (Tim Hortons of course!), and hit the road for our 12-hour drive home to Halifax!
Where is your favorite Canadian destination for a girl's long weekend away? Help me plan my next one by getting in touch at @youhearditfieldfirst