Introducing our New Living Room Design + 3 Mood Boards
We're going over the new living room design, and comparing the two new ideas I have for this space.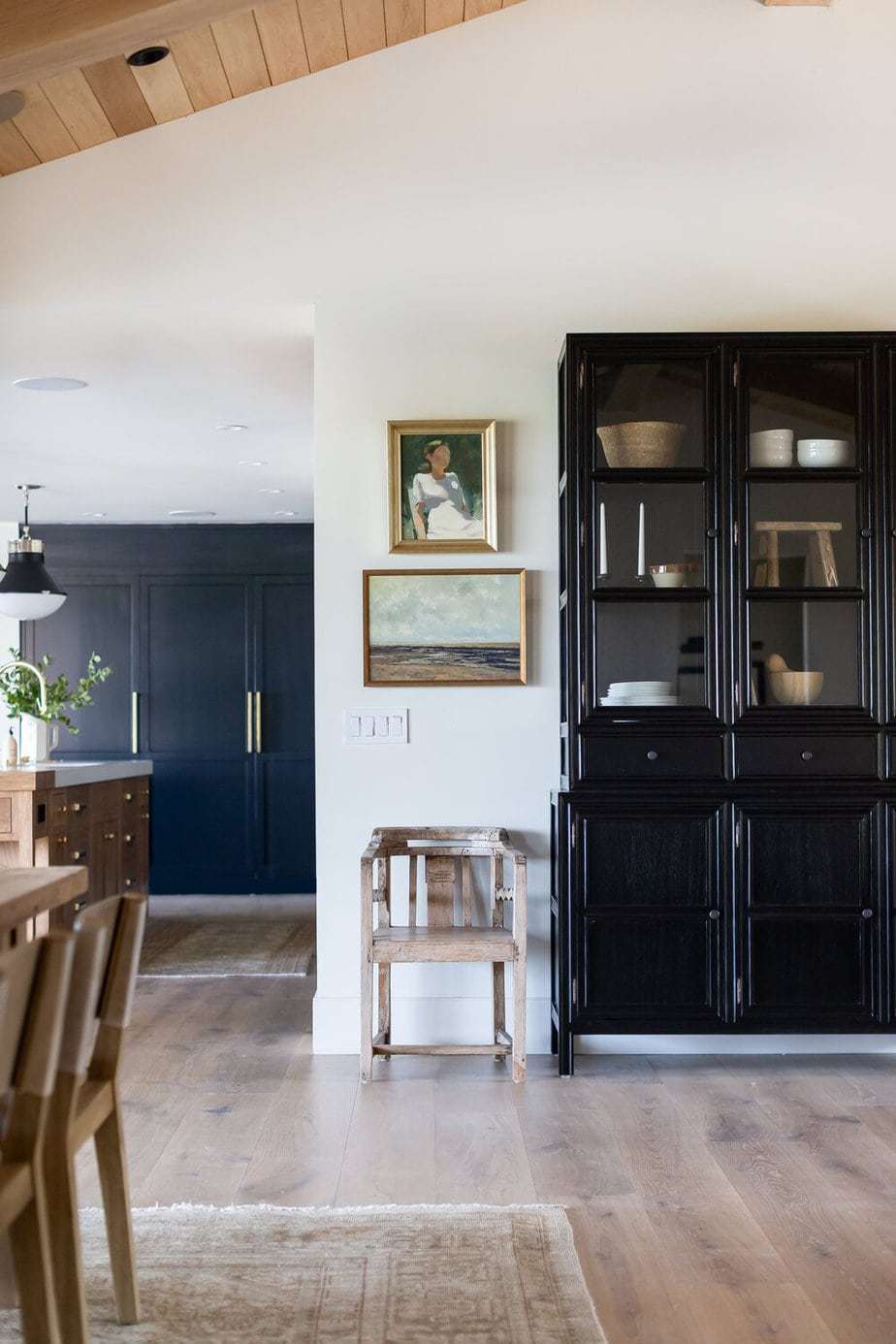 If you missed the news a few weeks ago, we are in the process of installing new flooring in our home!! They are going to make a major impact on the look and feel of our home. The wall-to-wall carpet and linoleum sheets weren't the best design choice for this space, and probably the cheapest option for the original builders.
But I'm excited to share the fun stuff with you today and some ideas I have for our new living room design.
As of right now, we are keeping the majority of our existing furniture, but I do have plans of buying a new couch in the future. In the meantime, my design dilemma is trying to figure out the best way to handle the back "tv wall". In a perfect world, I would have a built-in bookshelf surrounding the electric fireplace that sat below the tv (wouldn't a Frame TV look amazing there?).
Living Room Design #1
Our first living room design is actually a budget-friendly option. I've always loved Ikea for their inexpensive furniture, and it's perfect for renters or budget conscious home owners.
When I was searching for inspiration for our new living room design, I noticed a lot of people were using the Billy Bookcases from Ikea. They are only about $170 CAD and at that price, we could get two for the price we budgeted per bookcase.
I'll include some other options below that look great and are also budget-friendly.

Living Room Design #2
A simple change for those who think the blue might be too modern for them. I love how much of a difference colour can make in a room. In this design we switched the navy Billy Bookcase for a black version, and I really love the contrast.
NOTE: One of our readers asked why we didn't want to use the Billy Bookcase in birch, and the truth is I'm not sure if I want to mix several different wood tones in one space. But that question really got me thinking about writing a blog post exploring mixing wood tones in a single room.
Living Room Design #3
I saved my favourite design for last. As much as I love the Billy Bookcases and the colour options I still felt like the design was missing something. It needed more colour and I think I found the perfect solution to this particular design dilemma.
In this mood board, I decided we would add a pop of color to the fireplace mantle. In order to make the design come to life, we decided on painting the mantle the same color as the bookcases. I really love the navy blue, for the fireplace but at the same time, I wonder how black would look.
9 Affordable Marble Coffee Tables
While we work on installing the rest of the new floors, I'll be finalizing the living room designs. Hopefully, with Ontario opening up a bit more I can venture to Ikea and take a look at the bookcases myself and decide which one we like the best. I'll be sure to share the entire process here and of course, share BTS on Instagram stories.
Are you caught up on the blog?
Everything you need to Know about Uneven Flooring
The Perfect Vinyl Plank Flooring
The Best Affordable Art for your Home