Things to do in South Western Ontario this Fall
We're sharing some family-friendly things to do in South Western Ontario this fall that we know you'll enjoy!
Fall is officially here, and we're embracing all the autumn decor, pumpkin spice lattes, and fall festivities. But with restrictions now dropped we're ready to head out and experience things again in our community.
5 Surprising Things to do in South Western Ontario this Fall
I've always loved this time of year in Simcoe County, from the beautiful trails to the small-town charm it's the closest thing you'll find to a real-life Hallmark movie. Here are 5 things you can add to your fall bucket list this year.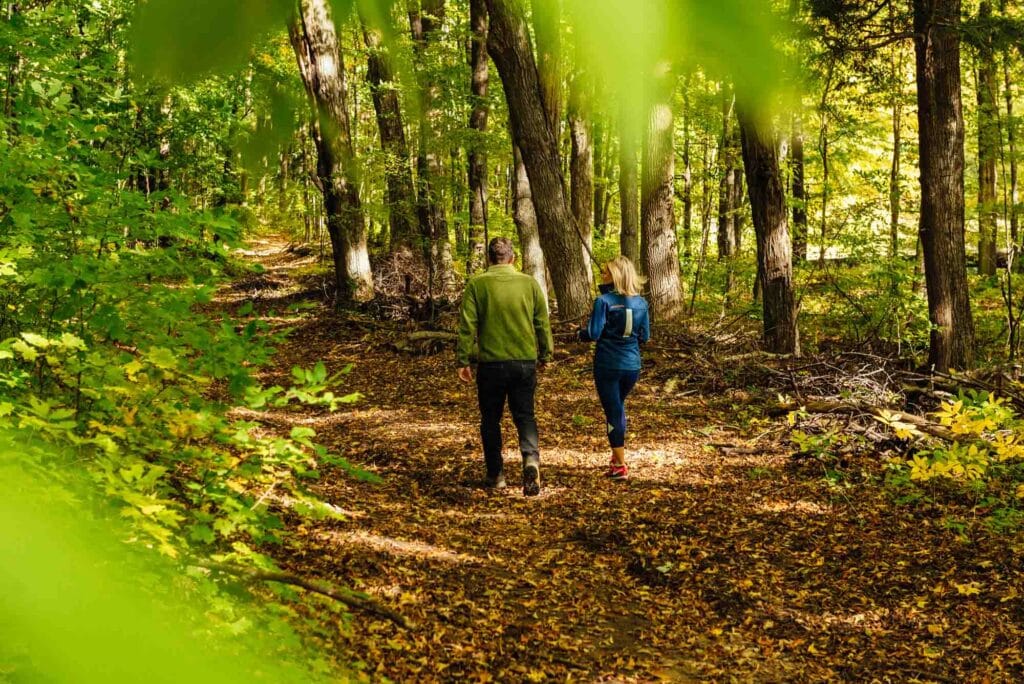 Take a hike on the Copeland Forest Trail
I don't know about you, but I especially love to go hiking in the fall. Luckily, there are a ton of beautiful hiking trails around Simcoe County. Which is why I wanted to share one of my all-time favorite hikes, the Copeland Forest trail. It's a perfect way to see the changing leaves, hike along hidden lakes, and experience nature this fall. You can choose a long loop or do a shorter one with the kids. Either way, it's sure to make you fall in love with autumn.
Coldwater's Annual Witches Walk
Coldwater is a beautiful small town to visit any time of the year, but especially in autumn. Picture a real-life hallmark town, with tree-lined streets, family-owned stores, and cute coffee shops. It's the perfect setting for an annual Witches Walk. One night a year when everyone dresses up in their favorite witches' costumes and raises money for local food banks.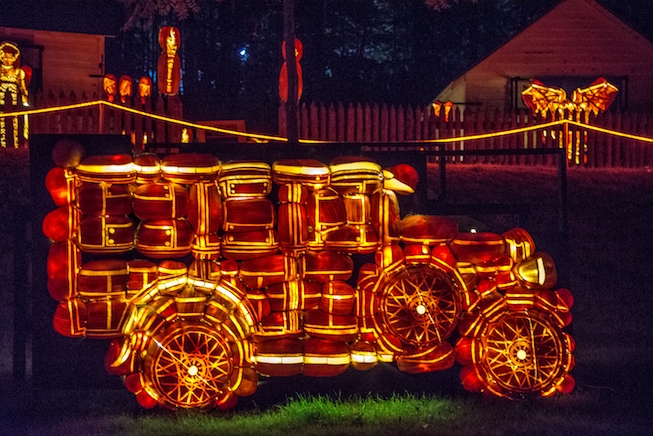 Visit the Pumpkin Inferno at Discovery Harbour
If you're looking for a family activity to do in the evenings, Discovery Harbour is the place to be. Every year Discovery Harbour puts on Pumpkin Inferno, an outdoor exhibit featuring dozens of magical displays like the grim reaper and hundreds of fun pumpkin ideas. The whole experience takes around an hour and a half to see the tall ships, read about the history of the area, and stop at Captian Robert's Table for a bite to eat. From October 1st to 30th Discovery Harbour puts on an outdoor event called Pumpkin Inferno and it's so fun, especially for children. Highly recommend checking it out this year!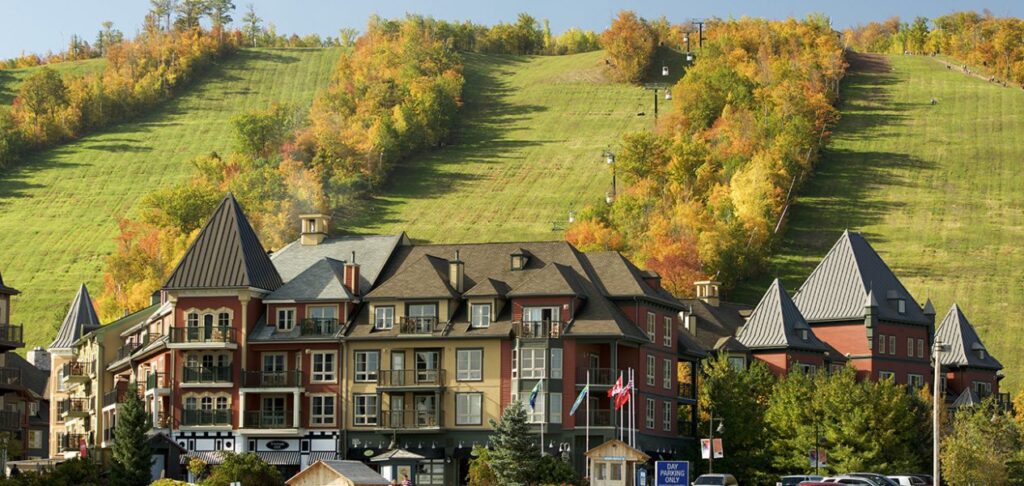 We've booked a stay in the village of Blue Mountain almost every winter for snowboarding and skiing. Last year we ended up visiting in October and we had one of the best experiences! There's so much to do for kids and adults, from attractions, activities, hiking trails, shops, heated pools, and fine dining. I suggest checking out their site for more information on everything that's open during your stay. We can't wait to book another stay there this fall.
Read more about our Blue Mountain Guide here.
Plan a spa date in the Mountains
I've been to the spas in Banff, Vancouver, and Toronto, but one of the best places in Southern Ontario is the Scandinavian Spa in Collingwood. It's a secluded spot just outside of Blue Mountain where you can see the changing leaves while sitting in a heated hot spring after an hour-long massage. That's basically heaven to me.
That is it for the 5 surprising things to do in South Western Ontario this fall. hope this gives you some inspiration for things to do and activities to see this year.
Pin this and come back to it later!