How to Get Pen Ink off your Walls!
Whether you're a parent or not, knowing how to remove pen ink from walls is a life skill everyone needs to know. We're sharing 10 ways you can get remove pen ink using everyday household items.
We know not everyone that has writing on their walls is a parent, but stick with us. Because getting that ink off your wall is a life skill we should all know about. So today we're not only going to teach you how to remove pen ink from your walls, but how to do it using only the things you have in your home. There's no need to go anywhere because more than likely these 10 household items will do the trick.
Keep reading to find out how to remove pen ink from walls using things you probably already have in your home.
How to Remove Pen Ink from Walls
I've been told that as a parent, a quiet home is concerning, especially if all the kids are home! While chatting on the phone recently with a friend, she abruptly let me go because her adorable toddler had gotten into her work bag, found her pencil case, and "drew" all over their beautiful and recently painted light-colored kitchen wall with a permanent pen.
As a forever optimist, I knew I could turn this horrible situation into a science experiment. Off I trucked with a bin of cleaner and a list of internet solutions to take the ink off the wall.
If you have little ones at home, save this post for future you, because we are giving you proven ways to remove pen ink from your walls! Most of the items you likely already have at home, so with some patience, your wall-stains will be gone in a flash!
The Household Cleaners Method
Your first thought when ballpoint pen stains are likely going to be, what do I already have at home that can clean this up? Most pen ink is washable, and most household cleaners are safe to use on walls and painted surfaces. We love Lysol All Purpose Cleaner Spray for many different messes on a variety of surfaces, so having this on hand is a must! Before using any cleaner, make sure to read the bottle's label to see which surfaces it is compatible with!
The Baby Wipes Method
Chances are if you had a toddler just write on your walls, you still have a package of baby wipes around for sticky hands and faces. Baby wipes are gentle abrasives because they contain small amounts of alcohol and soap, so they are in theory, a more gentle version of a store-bought wall eraser.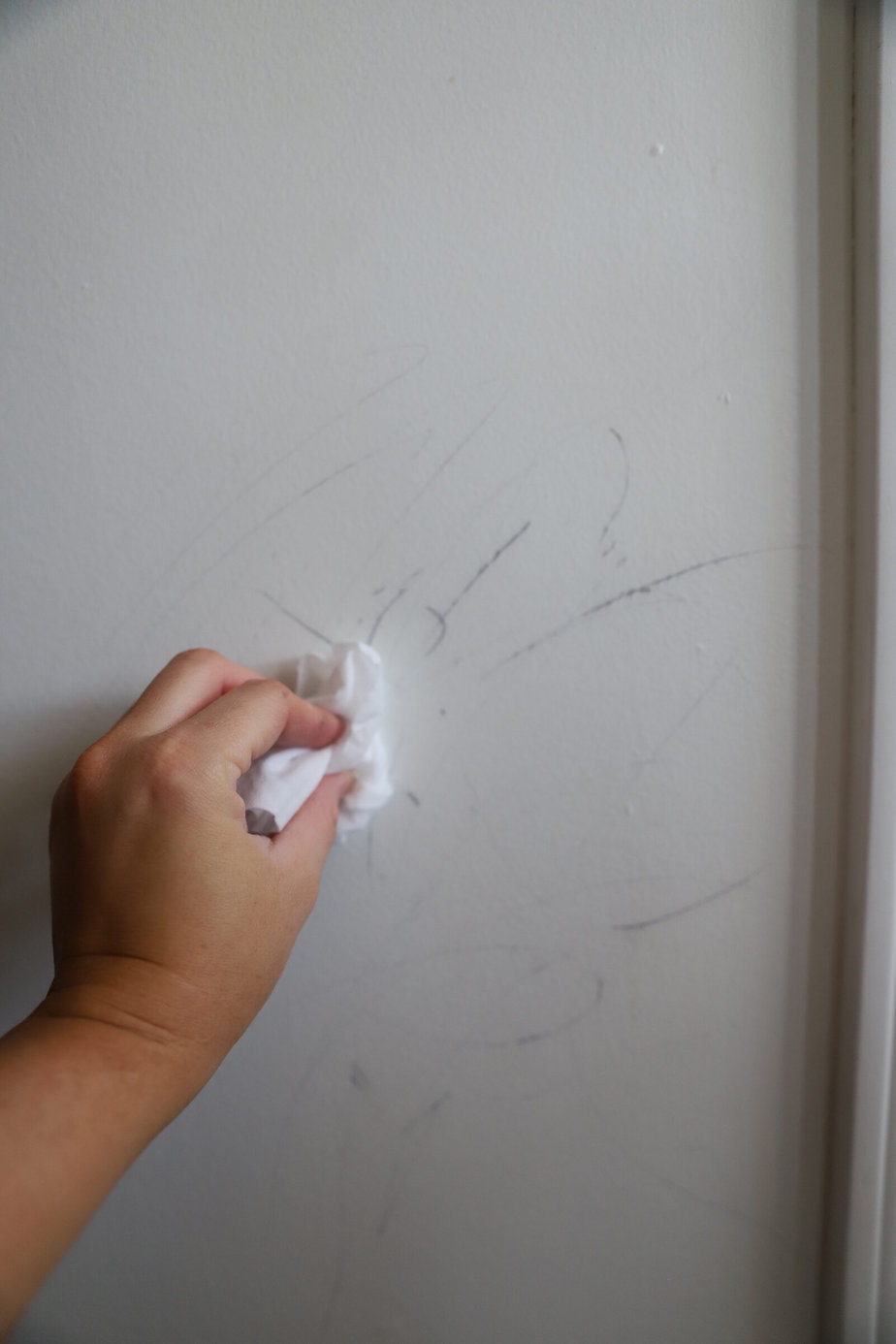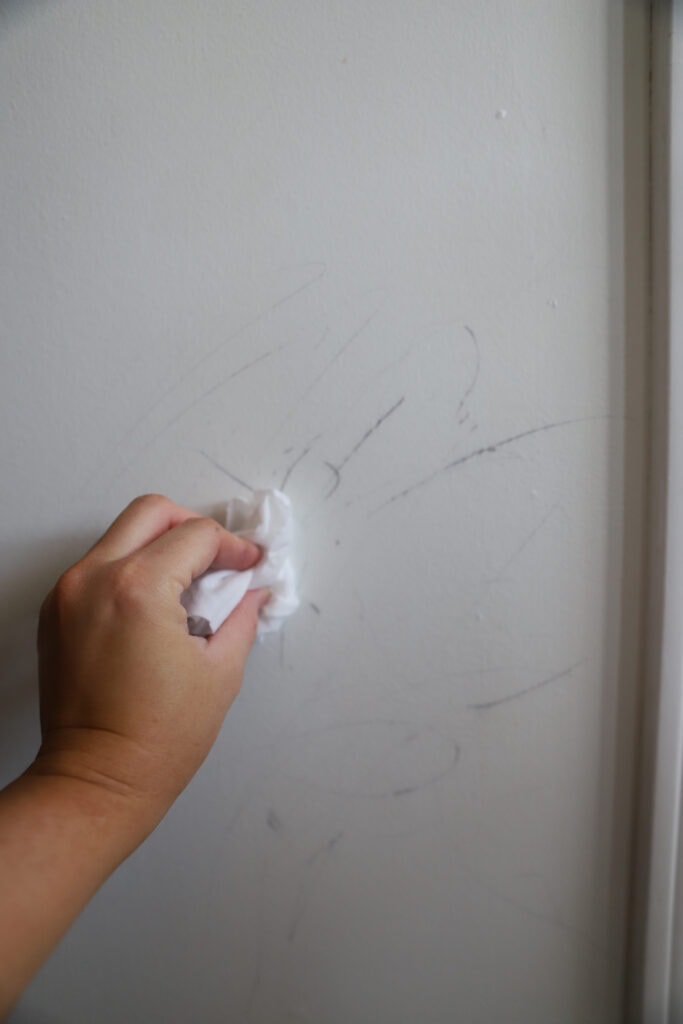 The Hairspray Method
Using an alcohol-based hairspray, liberally spray the inked area. Using a soft, clean cloth (white is best so the color of your cloth does not transfer to your wall), rub the area using a light circular motion. This incredibly simple method will remove even set-in pen marks with ease.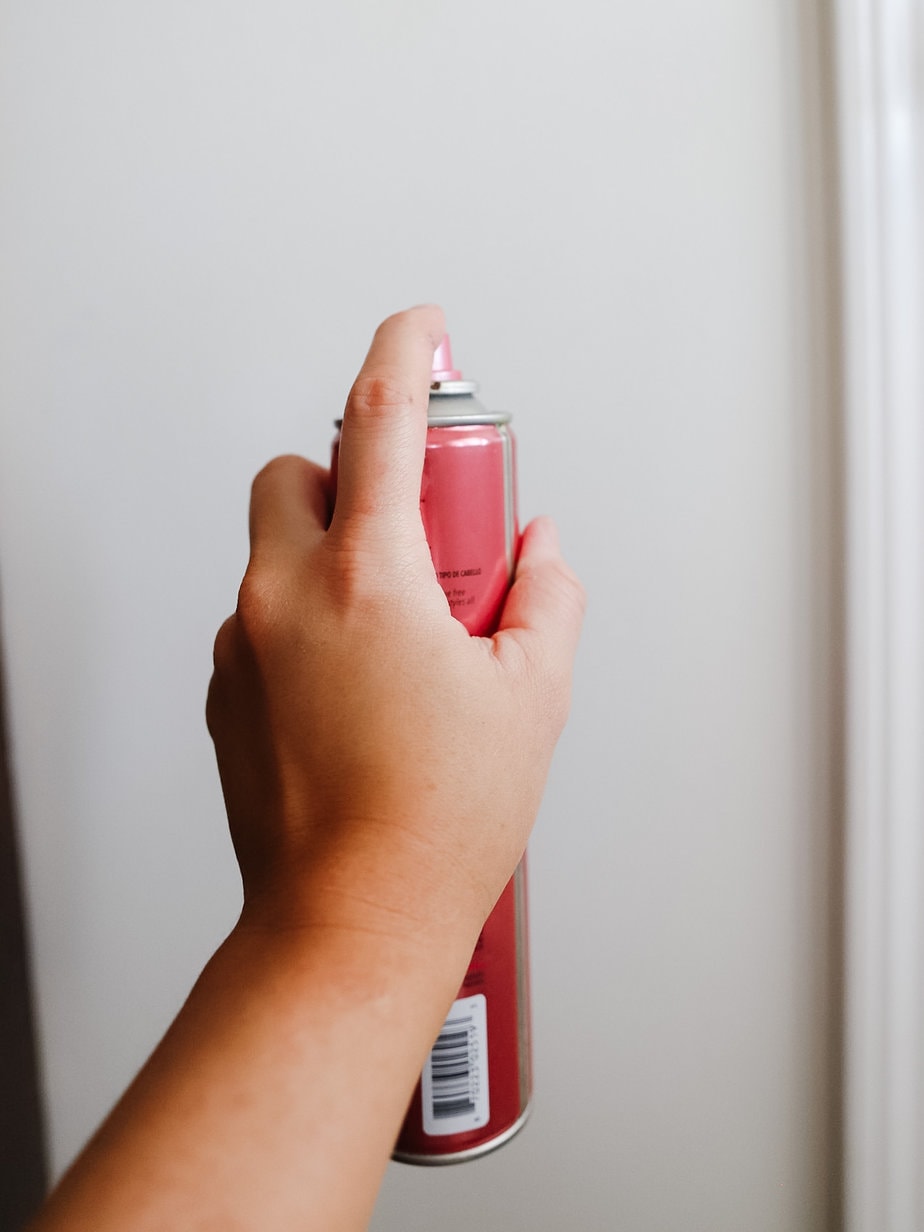 The Nail Polish Remover Method
Using nail polish remover to remove an ink mark will work with *most* types of pen ink. It's best to test this method on an inconspicuous area of the wall or a small part of the affected area. Dip a cotton ball or cotton swab into the nail polish remover, then gently scrub the pen ink stains. This method can sometimes also remove the paint from your walls, which is why we recommend testing a small, non-visible area first if possible. If your walls are freshly painted, avoid this method!
The White Vinegar Method
We love home remedies. Mixing equal parts white vinegar and warm water in a bowl, then applying a small amount of the liquid to your ink stains with a sponge will remove the stains.
The Lemon Juice Method
Lemons are very acidic, which makes them a perfect option for cleaning various surfaces. To clean ink stains with lemons, first, use a soft cloth to blot up as much of the ink as possible from the wall (if the ink has not had sufficient time to set in). Cut a lemon in half ( lemon juice concentrate will not work for this method, you must use a fresh lemon), and the lemon onto the ink stain. While the wall is still wet from the lemon juice, sprinkle a liberal coat of table salt onto the lemon juice. With gentle rubbing, the stain will start to wipe away.
The Rubbing Alcohol Method
Isopropyl alcohol, also known as rubbing alcohol, is one of the best ways to remove ballpoint pen ink from a wall. The alcohol breaks down the ink and removes any moisture left behind at the same time. Using a clean white cloth, gently wet it with the alcohol then lightly rub it onto the ink stain. A little rubbing alcohol goes a long way when fighting unsightly stains. Circular motions will help protect your wall and paint. Don't rub harshly. If it takes two rounds of alcohol and rubbing, this is preferred. If you don't have to rub alcohol on your hand, using hand sanitizer may work in its place if the alcohol content is high enough.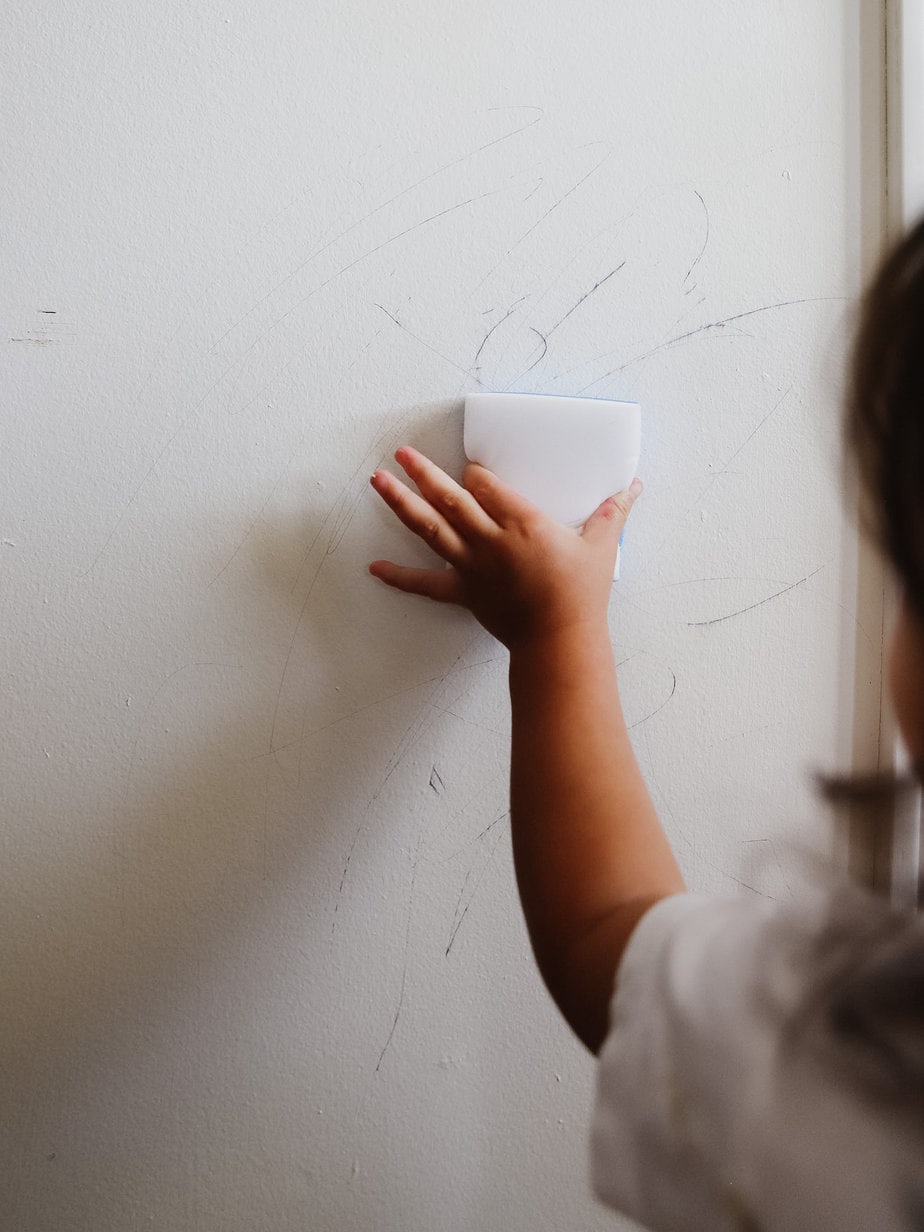 The Tooth Paste Method
Using non-gel toothpaste is another household hack for removing ballpoint ink from a wall. All you need to do is cover the area completely with white toothpaste, let it sit for 10-15 minutes, then wipe away the excess paste with a clean cloth. The toothpaste will leave behind a bit of residue, so a bit of clean water at the end will fix that right up!
The Goo Gone Method
If you don't have a bottle of Goo Gone Pro-Power Spray on hand already, do yourself a favor and go get a bottle. This cost-effective product is perfect for removing ink from walls, but also amazing at removing sticky labels, medical tape, tree sap, wet paint, tar, wax, and grease for almost any nonporous surface (it is an oil so not recommended for any fabrics!). Simply spray or wipe the Goo Gone onto the ink stain, let sit for a few minutes then wipe away with an old rag or soft cloth and a little water. Goo Gone will remove latex paint from the wall, so we do not recommend this for large areas of ink removal!
The Mr. Clean Magic Eraser Method
A staple in most homes, the Mr. Clean Magic Eraser is actually a kind of magic. Simply wet the eraser then scrub the wall. Magic Erasers can also remove paint and stain from your wall, so test out a small area first if possible. Our bathroom walls can easily withstand a magic eraser clean, whereas our living room wall paint comes off as your scrub. This method is the easiest and most effective way to remove ink, but should only be used when all else fails and as a last resort.
What about Crayon Marks or Permanent Marker Stains?
Similar to pen ink, the methods above will work perfectly on crayon marks or permanent marker doodles. If your bedroom walls were recently the canvas for your toddler's next great crayon masterpiece, don't worry! A little elbow grease and the different methods above will have your wall looking new as the day it was freshly painted in no time!
Who thinks we should try out the best methods for getting ink out of your favorite items of clothing, next?
Have you tried any of the above methods to remove ballpoint pen ink from walls? We want to know which method is yours to go to.