5 Things with Sasha Exeter
Welcome to 5 Things, a new series where we share our candid conversations with some of the most influential women in and around Cottage Country.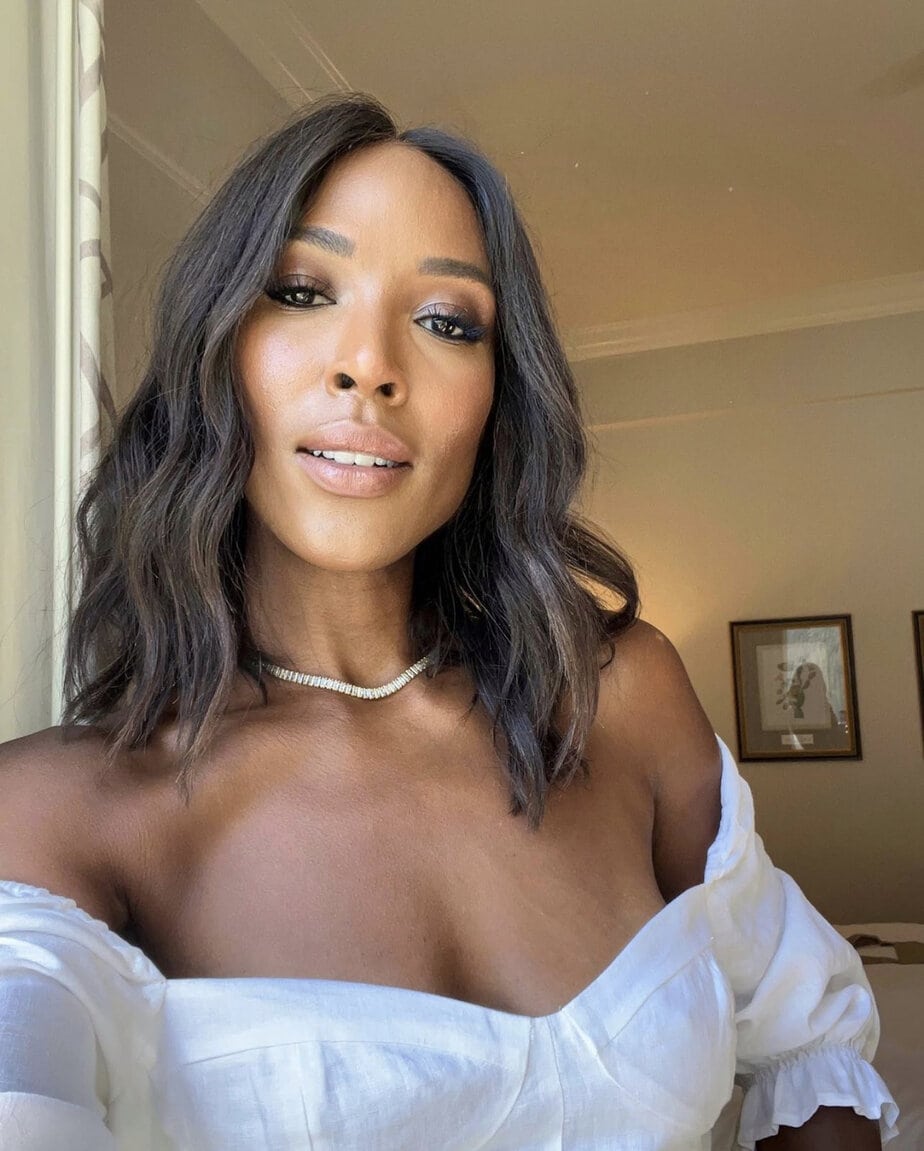 We know how important it is to live well, and today's conversation with Sasha Exeter is sure to inspire you to take control of your health, wellness, and life.
For those who don't know Sasha Exeter, she is a creator, mother, entrepreneur, and podcast host. If you haven't listened to My Friends Do Dope Shit, (linked it for you) then you're definitely missing out.
My Friends Do Dope Shit is one of my favorite podcasts, simply because of Sasha's honest but inspiring take on life, friendships, and success. I really love the candid conversations with her friends and high-profile individuals who share their secrets, tools, and resources that have helped them achieve success. While of course, sharing insights into the realities of BIPOC women, entrepreneurs, and creators.
It's a must if you're looking for entertaining and inspiring conversations to listen to.
What does your current morning routine look like? And what is one wellness tip you can give us for 2023?
My current morning routine is not as calm as I would like it to be, but I guess that's life with a 5-year-old <giggles>. I do get up around 6 am, which is about an hour before Maxwell wakes up, just so I can have some sort of peace before the chaos of the day begins. I recently stopped checking my phone and email first thing in the morning, which seems like a small thing but I have noticed major changes in my mood and anxiety. I use this time to jot down any notes or thoughts I may have for the day, a daily affirmation for myself, I take my time doing my skincare routine, take all my supplements, drink teas, do some gentle stretching, or hop on my peloton, before it's time for us to get ready for the day.
If I could give one wellness tip for 2023 is probably the tip I just shared that I have recently integrated into my life. No screens when you first wake up is truly life-changing.
You can see something on social media, in your email inbox, or online that can totally change the trajectory of your day. It also leads to you falling into a deep hole, whereas that precious time when you wake up can be spent on things that will help you make the most of your day: journaling, stretching, exercising, reading a book, or meditating.
I started following you years ago for fitness and wellness, and that's morphed into motherhood and travel. But one constant I've always been inspired by is your sense of style. So we all want to know, what are your must-haves for spring?
First off, thank you so much for saying that. I am not sure many people think of style when they think of me, so that's a HUGE compliment. My must-haves for Spring…well
Oversized bags are going to be big next season. I think the microbag had its moment in 2022 but for 2023 I think it's going to be more about enormous totes and handbags that are big on style and actually functional; with tons of room for your daily essentials.
I for one, will be adding some floor-length, maxi skirts to my wardrobe. I saw them all over the runways during NYFW Spring collection shows. So chic when paired with a slightly unbuttoned blazer, knits, or a button-down shirt,
A cinched blazer. That should have topped my list actually.
Lastly, detailed denim. Denim suits, maxi skirts, and intricately designed jeans.
Congratulations on your 5th collection with Joe Fresh! We are huge fans of everything you create, and I honestly own a piece from every collection. Watching all your success and confidence over the years has been incredibly inspiring to not only me but so many women and girls. I'd really love to know, who inspires you right now. And is there anything we should keep an eye out for in the future?
Wow, it's still wild to me that I co-created 5 collections with Joe Fresh over the course of two years. It has been such an insane ride and it was bittersweet to announce the end of the partnership this year.
Who inspires me right now? That's a great question. Iranian Canadian Fashion Designer Dorian Who. She is insanely talented and creative but what I love most about her is how much she uses her voice and is never afraid to use it to bring awareness to issues, especially about Iranian women's rights, freedom, and life choices.
Shannae Ingleton Smith is the Co-Founder of the only Black Owned Influencer Agency in Canada. I have watched her grow this business from nothing in just 3 years and now represents most of the top Black and Bipoc creators and public figures worldwide, juggling being a wife and mom. She has the most hustle I have ever seen in my entire life.
Myleik Teele. She is a successful entrepreneur who founded Curlbox, the first ever hair product monthly subscription for Black hair 10 years ago. She is an incredible business woman but I think why she resonates so much with me because of her realness, especially when it comes to mental health, parenting, and being a Black woman in a space generally made for White women.
Last but definitely not least, Ashley Callingbull. I have followed the Indigenous model, actor, activist, and former Miss Universe Canada for a long time online but got a chance to really get to know her when I sat down and spoke to her on my podcast. I don't think I have ever met another woman who has faced as much adversity as that young woman, but she is a pillar of strength and resilience. No matter what trauma or challenges life throws at her, she continues to remain positive, fight and go after what she wants in life.

You're the host of "My Friends Do Dope Sh*t", a podcast highlighting some of the wonderful friendships and connections you've made over the years. And we've noticed recently that a lot of women are struggling to make new connections, and friendships, especially post-pandemic. Do you have any advice for women who want to make new connections (either in their career or personal life) but don't know where to start, or lack the confidence to reach out?
Forming relationships and bonds with women is extremely difficult. Over recent years, I have actually gotten a bit more guarded with who I connect with and allow into my space. That being said, I have found new relationships in my life with some pretty incredible women. Funny enough, most of those relationships stemmed from meeting online. I typically gravitate towards women who live a similar life to me, for example, a single mother in business and women who are authentic and open online. I usually end up following these women, engaging with their content on a deeper level, and eventually, I slide into their DM's <laughs>. But on a serious note, my advice to women would be to get involved in online member groups for women with similar interests; like Monday Girl, a Canadian platform and online member group for women in business. Go to business networking events in the city and never be afraid to introduce yourself to someone new.
This is a longer question, but I think it's important to ask because there is something to be said about your resilience and determination. I know your health journey has been difficult, and when you were diagnosed with kidney disease and fibromyalgia, you were in the hospital, on bed rest, and had to move home with your parents. On top of the many other hardships, you've faced, which hasn't been easy. I've seen you push through time and time again. So how do you think you were able to keep faith in yourself and the universe during those hard moments in your life? And what advice can you give to others who are going currently through something similar?
Life is f*cking hard. What I learned very early on is that nobody's life is linear. It resembles more of a whacky curve going up and down through their lifetime. I think one of the biggest things that help me push through is remembering that the universe would not give me anything I couldn't handle. That every challenge, pitfall, or heartache has happened for a reason and will help create my blueprint.
Also, I know where I came from. Both my grandmothers faced some much adversity, one of their lives could literally be a movie, and yet they never, ever gave up. I am so fortunate to have their blood running through my veins. I guess that's where I got my perseverance from. I think also being a child of immigrant parents has taught me that nothing is ever going to be easy and I am going to have to fight hard for what I want, jobs, campaigns, and even my health.
For those going through a rough time in any area of their life, I think self-talk is extremely important. When you're feeling down, depressed, or suffering from a major challenge, it's easy to indulge in negative self-talk. We talk to ourselves constantly throughout the day and if most of that is negative, you can really expect to be able to pull yourself out of a bad sitch. My healer actually gave me the advice of putting photos of my younger self in the places I spend the most time in my home. Like my office or bathroom.
So I can remember to speak to myself the way I would speak to the younger version of myself. With love, grace, and patience. Also, check your surroundings. The energy and the company we keep in our lives can significantly impact and affect how we navigate situations, especially tough ones. A solid crew and support team can give you a boost to where you feel like you can tread water, instead of feeling like you're drowning in it. And therapy. I mean, we simply just don't have enough time for me to share all my thoughts on therapy, I think it's critical for everyone, even those who are not going through something, to take care of their mental health by welcoming therapy into their lives.
This is a bonus question because we are an Indigenous-run and inclusive space, and we know there is not enough light on BIPOC brands. So to end every interview we love asking, what are some BIPOC brands/products that you're currently loving?
Ohhhh, Coutukitch, is an Indigenous accessories brand based out of Calgary.
Re Ona, Brother Vellies, Warren Steven Scott, Laquan Smith, Cheekbeauty, Goodee, Buttah, Golde, Jade Swimwear, like I could just go on.
Let us know what your favorite takeaway was from our inspiring interview with Sasha Exeter in the comments.