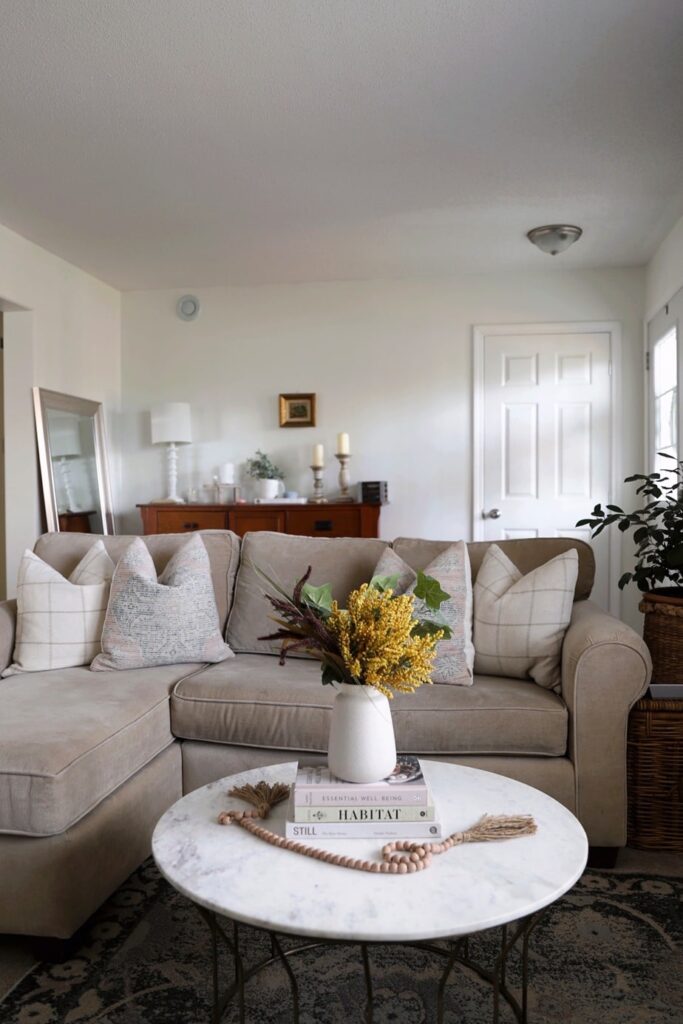 SPV Living started as a way for me to document my life as a mom but turns out that I'm way more passionate about documenting our home journey instead. This blog is where I share the spaces that inspire me, the plans I dream about, the interior styling I love, and the room makeovers we create.
Recently I dove back into the world of Youtube and I was inspired to pick up my video camera for the first time in months. I'm excited to incorporate more videos of our home journey and the perfect way to start is with a Fall Home Tour.
I want to note that our home is NOWHERE near finished. Maybe it will never be finished either, because what fun would that be? But if you've been around for a while you would know that I value loving your home right now. I want to share our design struggles *ahem living room, and how we plan on working through those struggles. My hope is that you will be inspired by reading this blog, and most of all I hope you don't wait to love your home.
I've made a list of some of the projects that we're currently working on this month starting with the floors. We are preparing to rip up the carpets and put down laminate. Oh and ignore the curtains that are about a foot too short lol. I have ordered the proper size curtains this time, triple checked they are the right length and everything.
In our next video, I'll dive more in-depth into the plans I have for our home, and I was also planning on filming room makeovers to take you through the entire process.
Let me know what your struggle is in your own home below!
Fall Home Tour video notes:
The list of design projects we have planned for 2020
Plus don't forget you can follow along on our cottage updates here.