3 Healthy Recipes for Weight Loss
Today we are sharing 3 healthy recipes for weight loss that taste amazing and keep you full longer.
Let me start by saying, eating has always been the hardest part of weight loss for me.
When I shared this on Instagram stories I was overwhelmed by the number of people agreeing with me. Apparently, a lot of people struggle with eating as well.
I've been able to lose 10 lbs by just tracking what I eat, using MyFitnessPal, and swapping meals for healthier, lower-calorie options.
Another aid to weight loss is adding more physical activity to your weekly routine. Which is what I've been working on lately and seeing a lot of success.
"If you fail to prepare, you prepare to fail"

– Benjamin Franklin
Healthy Recipes for Weight Loss
I have always found that I feel the best when I do Intermittent Fasting. So I start every single morning by drinking as much water as I can. At the odd time, I'll drink warm lemon water with salt because it's great for detoxifying your body. But lately, I've been taking breaks from using lemon partly due to the acidity.
Also, I always have a morning coffee.
After my morning rituals, I will prepare my morning smoothie which is another aspect of my routine that sets me up for success during the day. This smoothie is packed with nutrients and minerals that will help keep you full and feeling good until lunch.
Healthy Morning Smoothie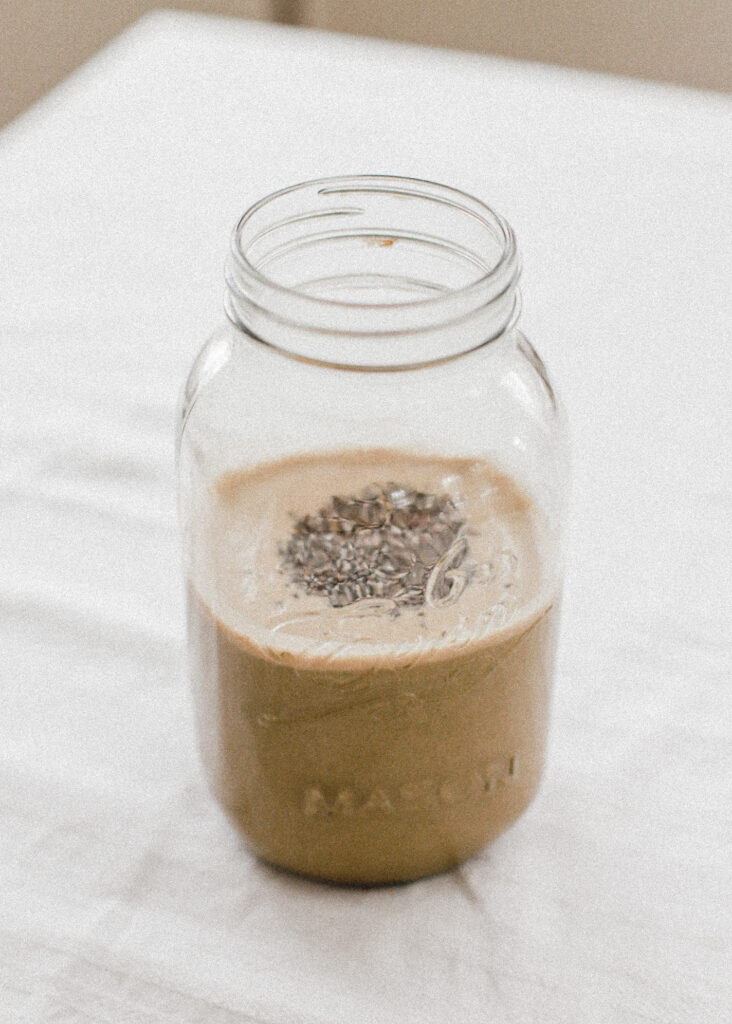 1 cup almond milk
2 tablespoons vanilla mushroom protein powder
1 tablespoon almond butter
2 tablespoons of maca
1 teaspoon coconut oil
1 teaspoon sun potion or glow inner beauty powder
medium banana
1 cup of spinach or kale mix
pinch of Himalayan sea salt
pinch of vanilla powder (optional)
1 teaspoon moon dust of choice:
Combine ingredients in a blender and add some chia seeds on top!
Banana Oat Pancakes
Banana oat pancakes aren't just for breakfast. I make them all day and my kids even love it. The great thing about this healthy breakfast recipe is that it's totally customizable.
This recipe has 1 serving
1/2 cup of almond milk unsweetened
2 eggs
egg whites (from 1 egg – 30ml from carton)
medium banana
1 1/2 cups of rolled oats
2 teaspoons baking powder
1 cup of vanilla protein (optional)
Turkey Lettuce Tomato Protein Wrap
I've been craving greens a lot these past few months. So most days I will make myself a TLT (Turkey, Lettuce, Tomato) in a protein wrap. I came across these wraps about a year ago and I've never looked back. These are a delicious and healthy bread substitute for people in a calorie deficit or who are looking to up their protein intake.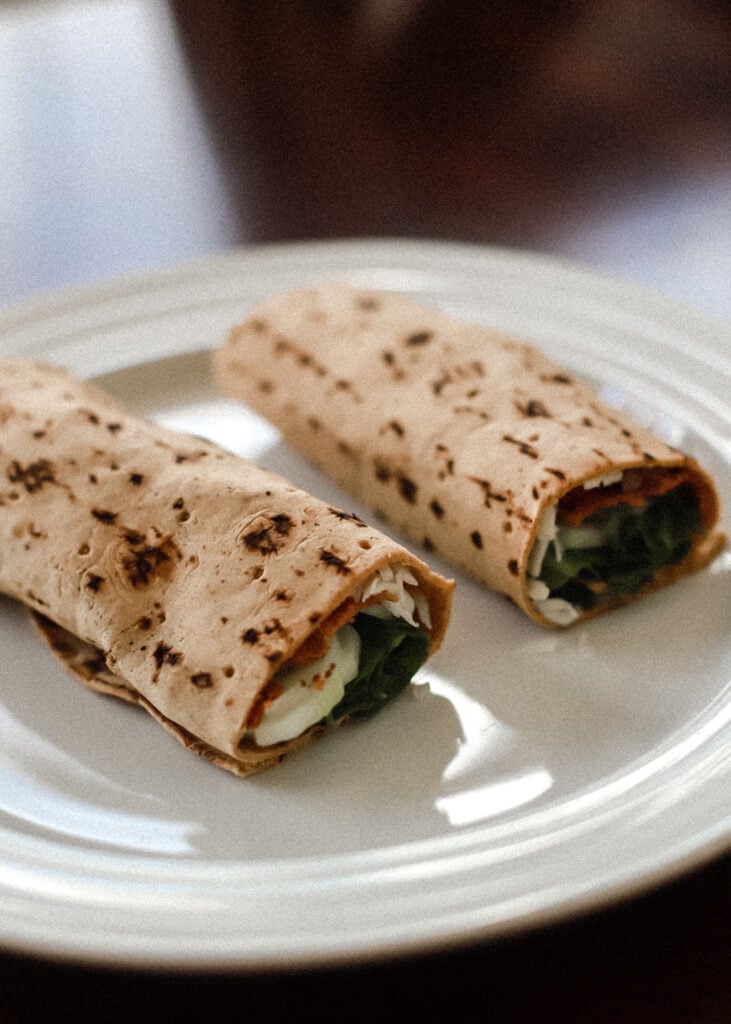 1 Protein Up Carb Down wraps from Flat Out
1 tbsp of honey avocado dressing
3 slices of cooked turkey bacon
1/4 cup of dairy-free shredded mozzarella
1/2 cup of cucumbers
1/4 cup of peppers
1/2 cup of kale or your favorite mixed salad
Wrap it and enjoy!
As always, I hope this helps, and if you have any other recipe ideas to add let me know! We're always testing and cooking new recipes every week.
Looking for more easy recipes?
Whole30 Approved Chia Seed Pudding Recipe
5 Tips for a Healthy Relationship with Food