The Aperol Spritz 321 recipe, is great for beginners learning to make cocktails and tastes delicous. We promise your guests will be impressed!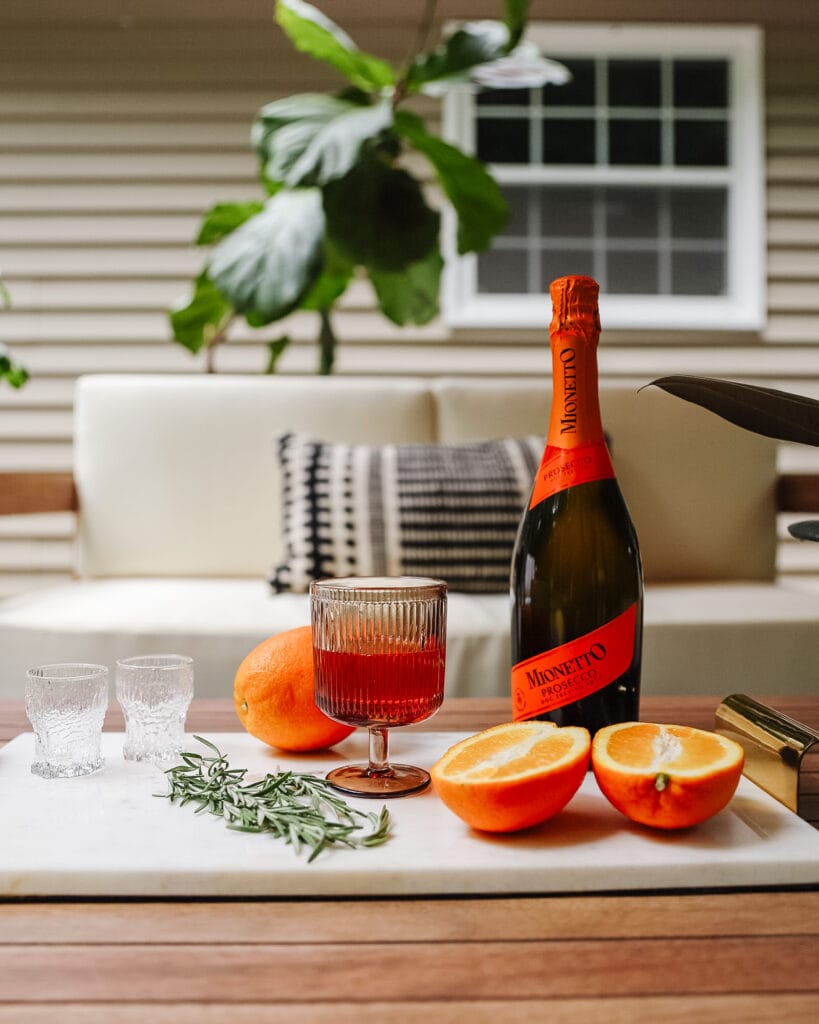 I remember the first time I had an Aperol Spritz, it was at my best friend's parents' cottage one summer. Her mom loved Prosecco and asked if I wanted one.
Needless to say, I was a fan.
Since then I've been making this easy cocktail recipe almost every summer, and trust me when I say, they are delicious. I guarantee your guests will love them!
Keep Reading to find out how to make the Aperol Spritz 321 recipe, in literally three easy steps.
Aperol Spritz 321 Recipe
I shared this drink several times in my stories recently, and every time I did we had lots of questions. So I figured you might need them answered as well.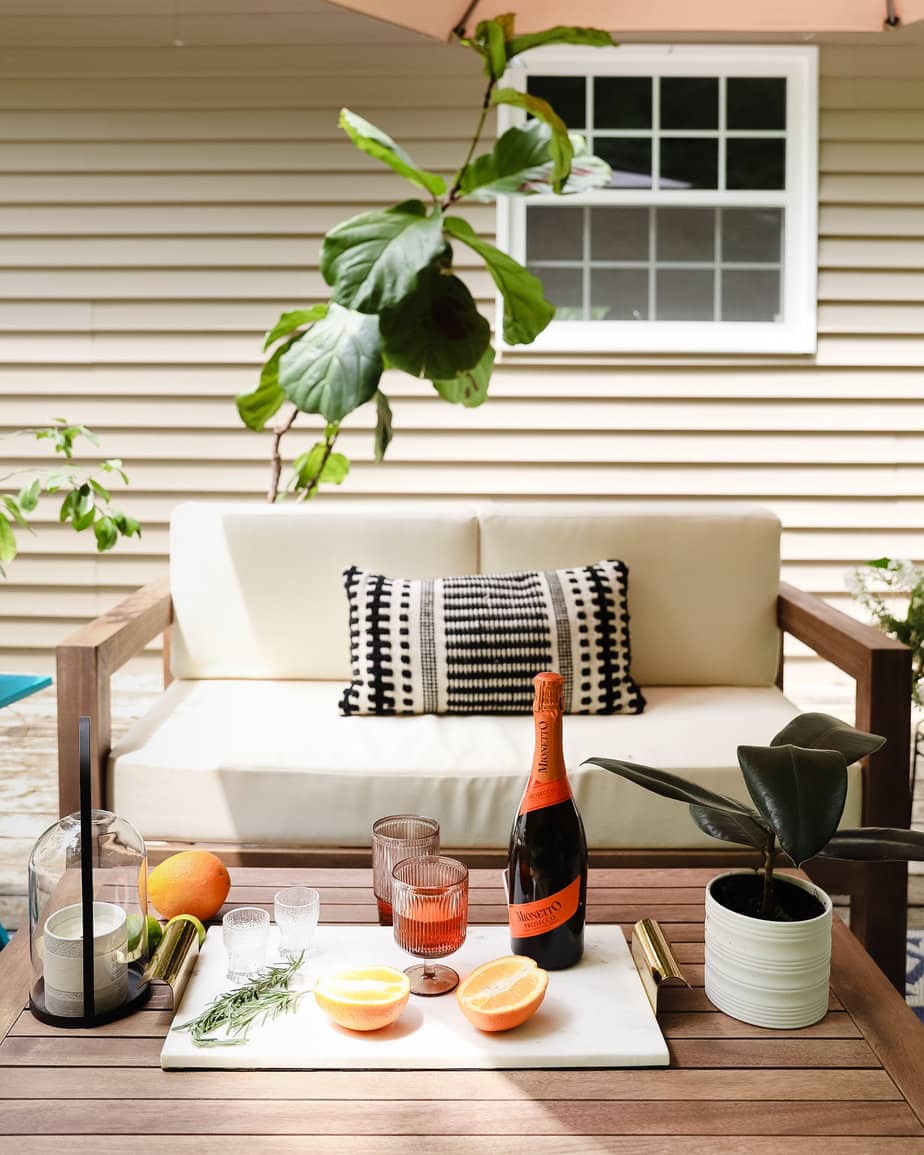 How do you make a good Aperol Spritz?
I call this my beginner cocktail because once you know how to make it, you'll never forget it. Plus the reason it's called the Aperol Spritz 321 recipe is because of the ratios:
3 parts Prosecco
2 parts Aperol
1 part club soda or some other type of bubbly soda.
This ratio is the best, but as with any drink. It's not the only way to make it. You can adjust as you need, but this makes sure every Aperol Spritz you make will taste great.
What can I use instead of Prosecco?
You can use champagnes, sparkling wines, or cava for that matter if you don't have Prosecco. But the reason why Dry Prosecco is the best is that it's sweeter than other options, which pairs incredibly well with Aperol.
Why you should start with Aperol Spritz when serving drinks
The reason we always say to start with this drink is because of its lower alcohol levels. Aperol Spritz has around 11% alcohol, which is low compared to other stirred cocktails.
How many calories are in an Aperol Spritz?
This cocktail is a much lighter option compared to others, and an Aperol Spritz has only 158 calories per drink.
Is Aperol Alcoholic?
Aperol is an Italian Bitter and makes a great ingredient for mixing cocktails. It's considered a liqueur and has a low percentage (11%) of alcohol.
What if I don't have Aperol?
Okay, this was my issue last week. Instead of using the actual Aperol, I used Lillet. But I did find a full list of options here (HERE) if you need it.
Aperol Spritz 321 Recipe
Course: Drinks
Difficulty: Easy
Aperol Spritz is a delicious, refreshing, and sweet drink. It's a great party starter that is super easy to make. Follow this simple 3-2-1 ratio (we've also included how to make it in ml) and every drink is guaranteed to be amazing.
Ingredients
3 parts Prosecco (90 ml)
1 part Club Soda (30 ml)
a handful of Ice Cubes

2 parts Aperol (60 ml)

1 Orange Slice
1 Orange Peel

Directions
Start with an orange peel, and press it into the glass. This allows the oils from the orange to release.
Add a few ice cubes to the bottom of the glass.
Then add 3 parts of Prosecco (90 ml)
Followed by 2 parts Aperol (60 ml)
and lastly 1 part club soda (30 ml)
Garnish with an orange slice
Recipe Video
Notes
As with any drink, this recipe can be adjusted to your liking, this is more of a guide to get started.
Pin this for Later!
Have you checked out the rest of our cocktails and app ideas?
The Cottage Cocktail: A fresh spin on the classic Gin and Tonic with Lemon
How to host a large party in a small house