My Obsession with Leather Woven Chairs + 11 Other Favorites
Today I'm sharing my latest obsession with leather woven chairs and 11 other chairs that are sure to fit any budget.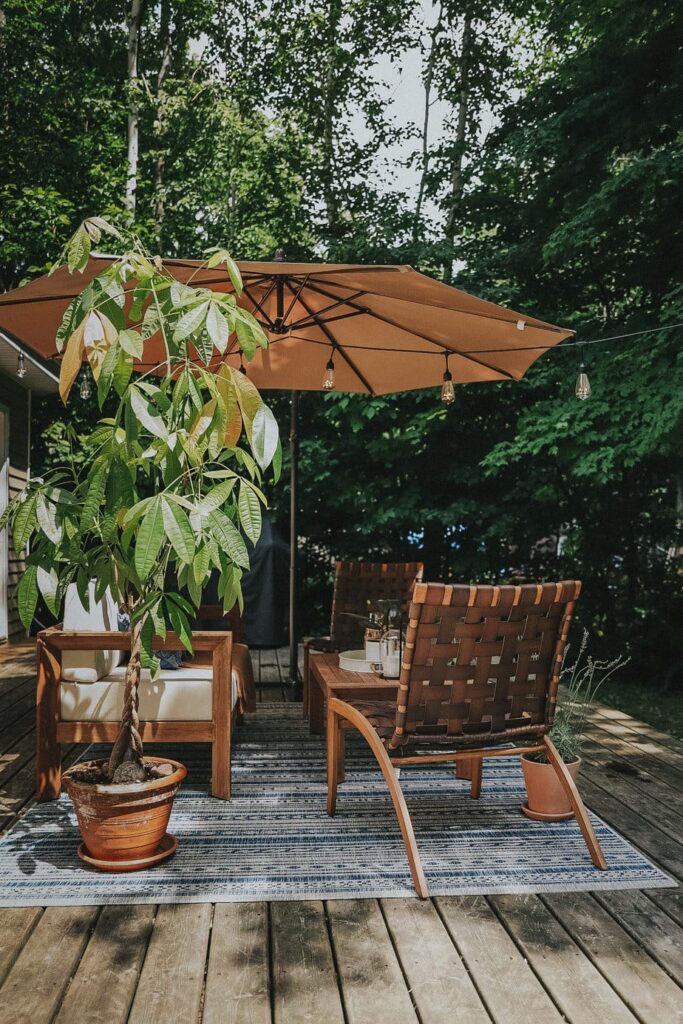 My obsession with France and Son runs deep. I think I originally spotted the Canino Woven Leather Lounge chair, a few months ago and I couldn't stop thinking about where I would put it.
Then I came across Crate & Barrel's Taj Brown Woven Leather Chairs last month and was officially hooked. We needed a pair of leather woven chairs for the cottage. The price tag was more than I was willing to spend, especially since I would need at least two chairs.
Then a few weeks ago I was at Walmart with my sister and we came across these faux leather accent chairs. They were stuffed into a back corner, stacked on each other, and covered in dust and mud. I'm not exactly sure what happened but I'm assuming it was because of this they were on sale for half the price!
I sorted through the stock and found two that looked basically brand new. I definitely felt like I scored this deal!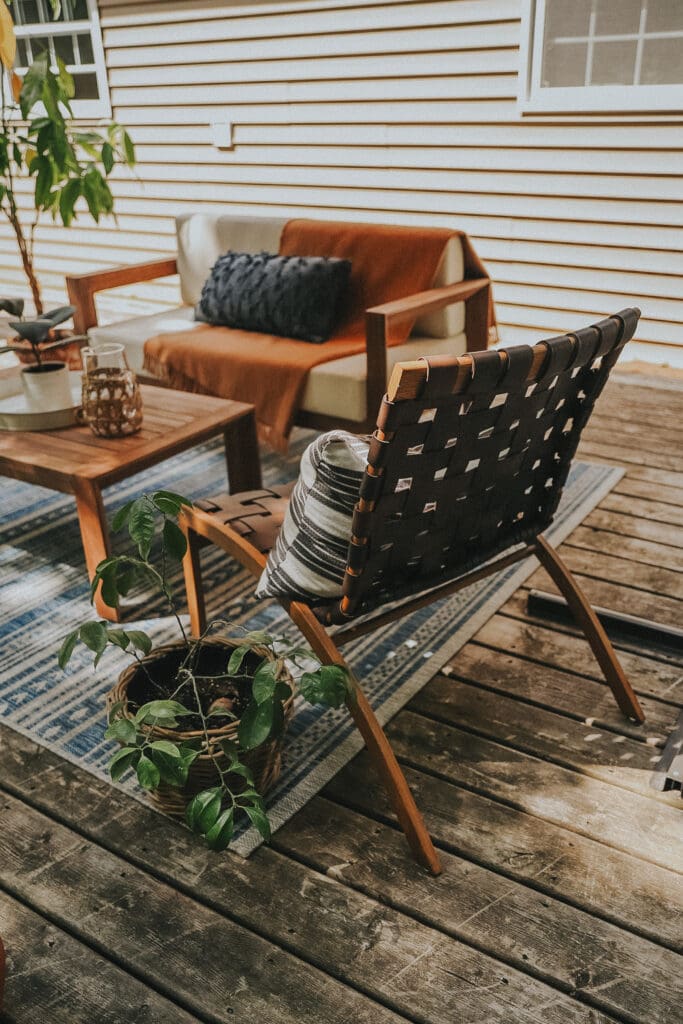 Chairs // Outdoor Rug // Conversation Set // Pot // Wicker Pot
Since we're in the midst of renovations, the dining room and living room are packed full of storage from the basement. I decided to see how they would look styled outside. While technically they are indoor chairs, I sat them under the patio umbrella, and with no rain in the future or harsh sunlight, we finally enjoyed our new chairs.
This Wayfair chair however is meant to be outdoors which I've linked below, along with 11 other leather woven chairs HERE.